These Cheesy Ranch Broccoli Chicken Burritos prove comfort food can be healthy! The best of both worlds!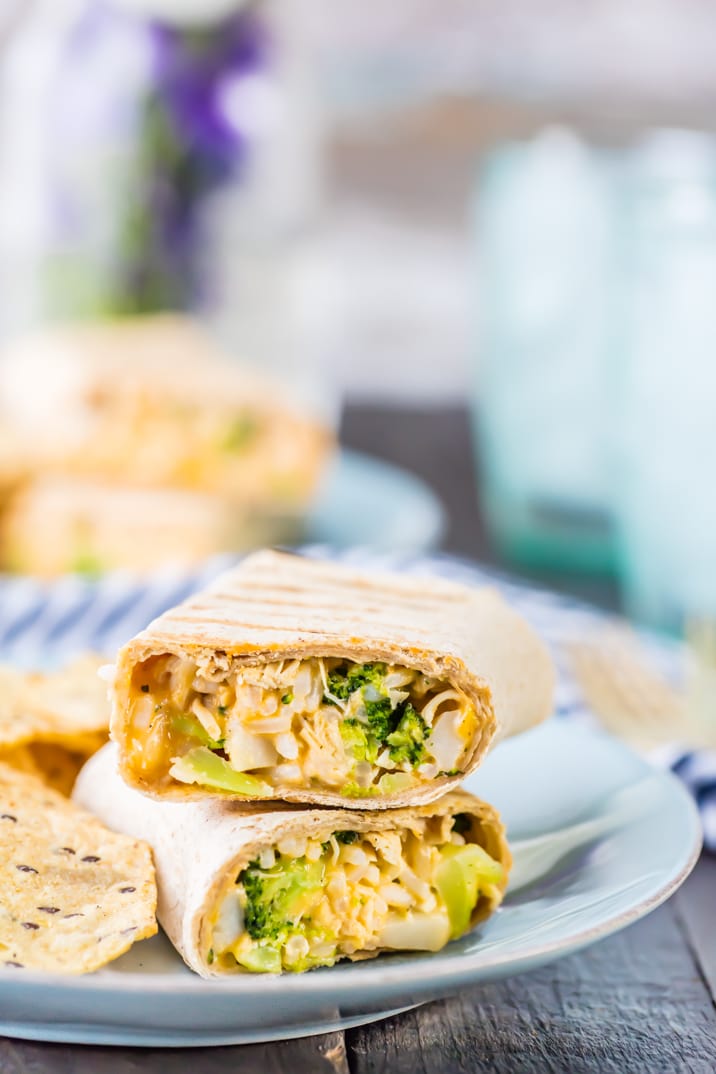 This healthy, easy, cheesy recipe for CHEESY RANCH BROCCOLI CHICKEN BURRITOS was originally posted in August 2015. It's a winner and wanted to bring it back up to the top in case you missed it! They can be made ahead and frozen, packed in school lunches, or eaten as a super quick dinner at home. Enjoy!
Finding healthy food that is also comforting and delicious can be a struggle. It's probably why I can never keep to a diet for very long. I just crave all the bad stuff!! But these Cheesy Ranch Broccoli Chicken Burritos are just what the diet ordered, and you can skip the cheese to make them even healthier! (but I recommend you keep the cheese in there :) They're the perfect blend of comfort food and splurge food. Delish!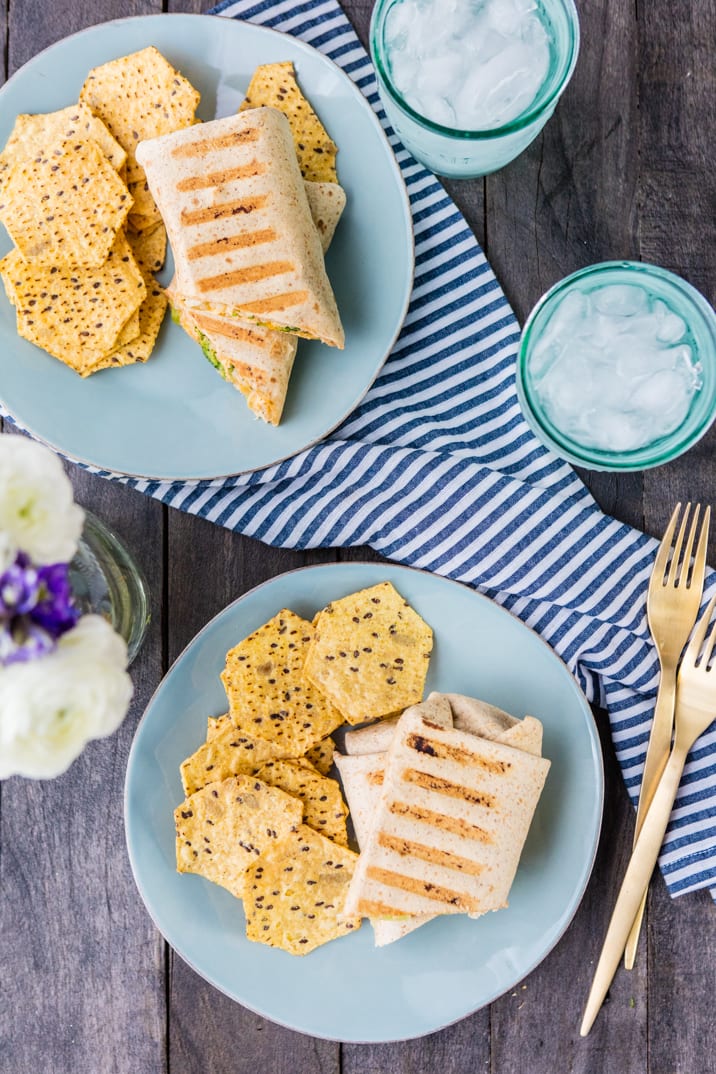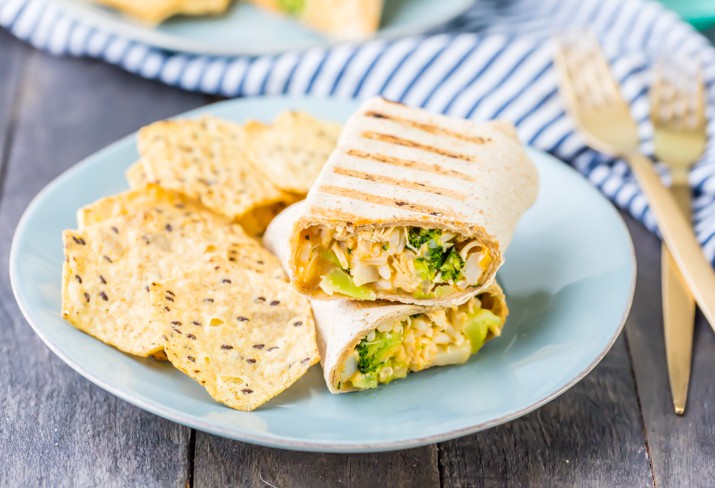 When I lived in Jacksonville, there was a little restaurant down the street that had creative grilled burritos. The Chicken Caesar was my favorite for the days where calorie counts didn't matter, and the Broccoli Chicken was my favorite for days involving swimsuits! The crunch, the cheese, the flavor. I was hooked! I searched the internet for similar recipes recently, and found Taste and Tell's Chicken and Broccoli Grilled Burritos. I LOVE Deb's beautiful site, it was one of the blogs that made me want to start one of my own! I adapted this recipe from her awesome and easy version…be sure to check out her version as well HERE!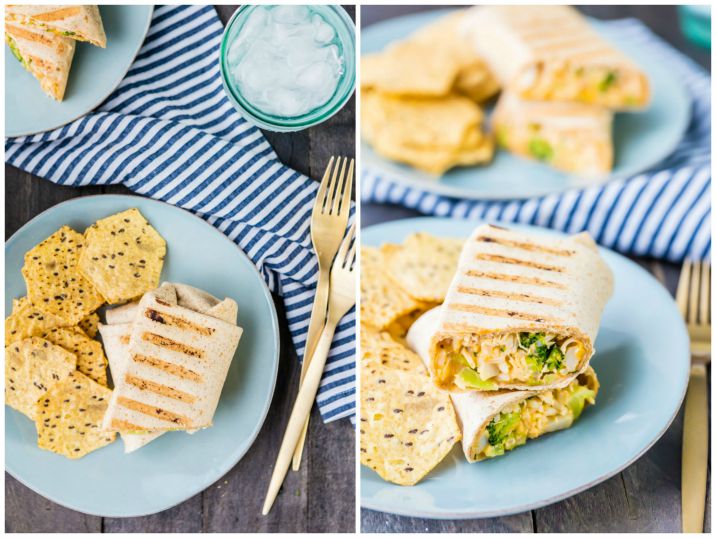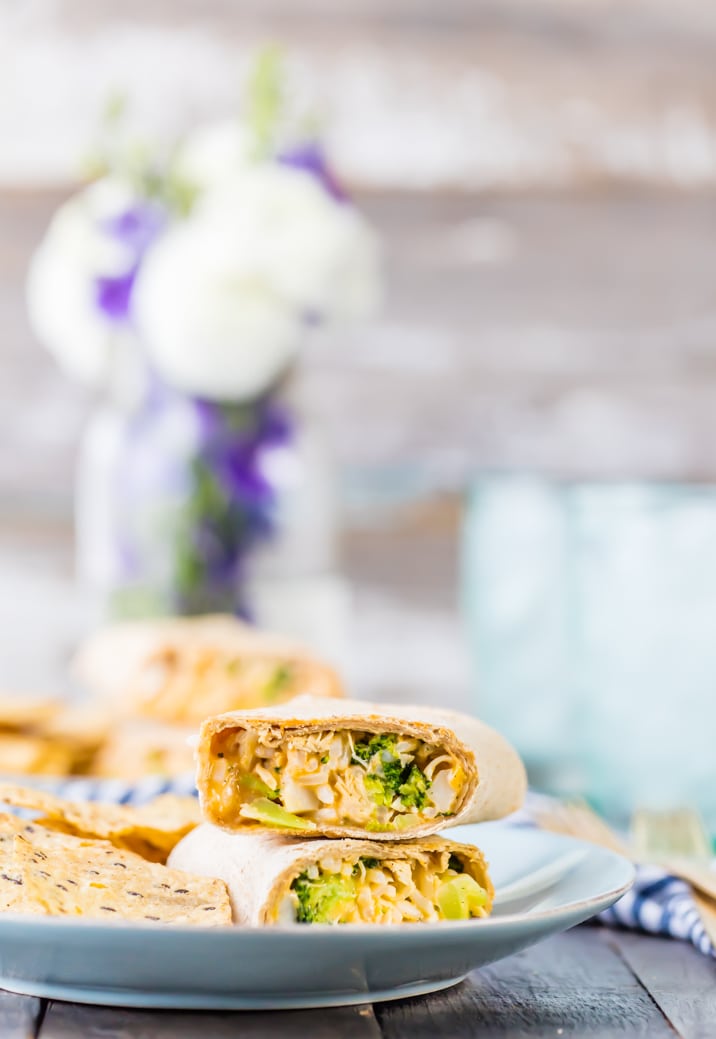 This is the perfect easy lunch or dinner for the busy days. You can even freeze them and eat them later! We love them at our house, I hope you love them too!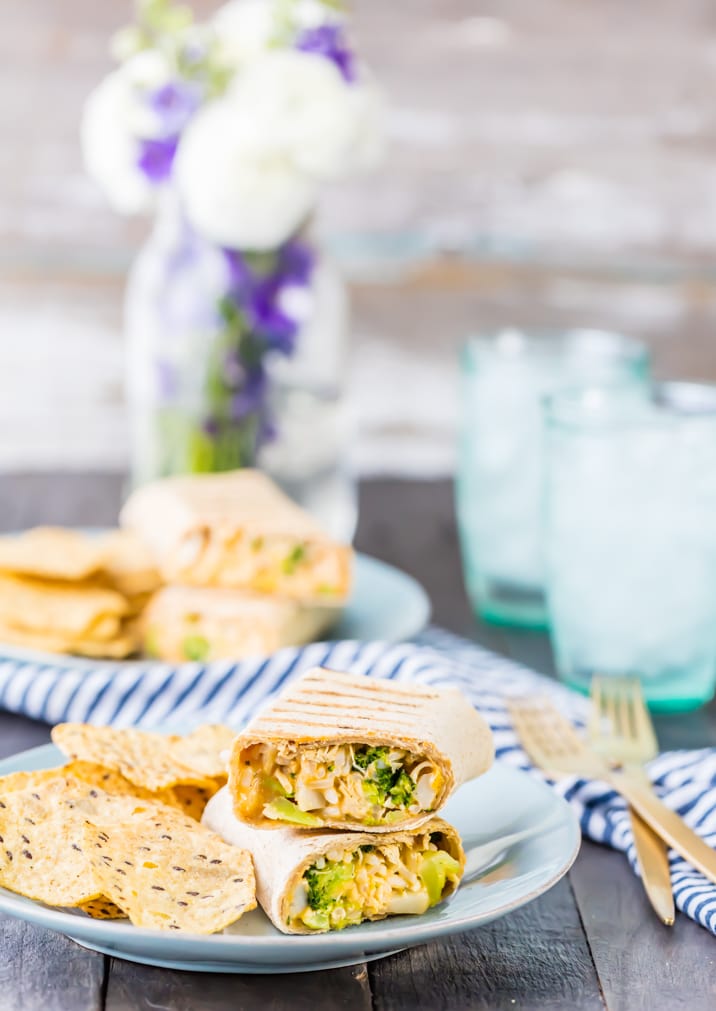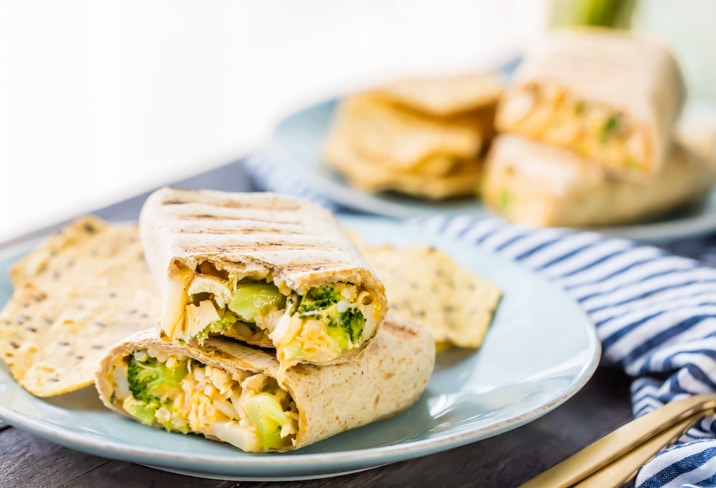 Enjoy!