These Chicken Ranch Wraps are the best of both worlds: the satisfying flavor of a burrito in the form of a healthy chicken wrap recipe! Broccoli, cheese, ranch, rice, and chicken are wrapped in whole wheat tortillas for an easy and delicious lunch.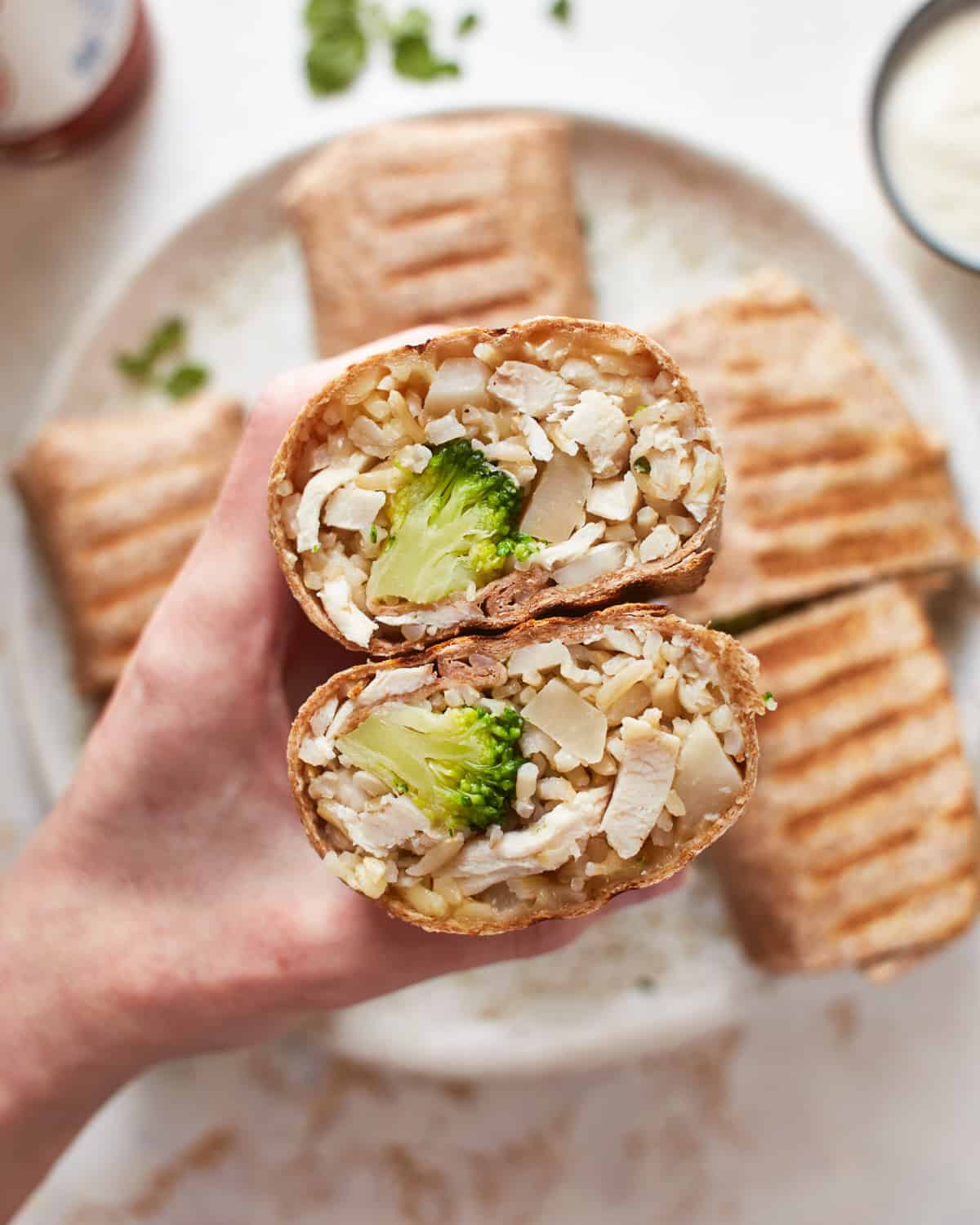 What's in Chicken Ranch Wraps?
Cheese, rice, broccoli, and chicken is a classic combo that never fails to please. This chicken ranch wrap is basically like this Chicken and Rice Casserole wrapped up into burrito form!
Cooked White Rice: Provides a neutral base for the flavors and adds bulk to the wraps.
Cooked Broccoli: Adds freshness and texture to the wraps.
Shredded Cooked Chicken: Serves as the protein source and main filling for the wraps.
Ranch Seasoning: Adds a tangy and herby flavor.
Water Chestnuts: Add a crispy, crunchy texture and a refreshing taste.
Cheddar Cheese: Makes these wraps creamy, cheesy, and rich.
Whole Wheat Tortillas: A healthier, nutty-tasting choice to hold all of the filling.
Pro Tip: For a healthier option, swap the white rice for brown rice or quinoa.
Variations on Ranch Chicken Wraps
Try adding different veggies, like cauliflower, bell peppers, corn, tomatoes, or mushrooms. You can also swap out the chicken for pulled pork or carnitas for a different flavor, and you can use a different kind of cheese, like Monterey jack or mozzarella.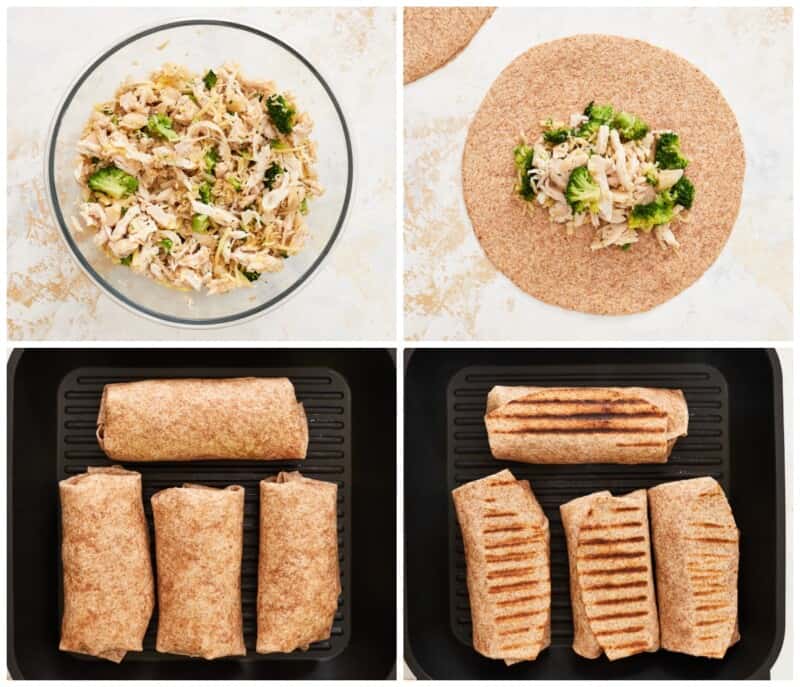 What is a chicken wrap made of?
These wraps are the perfect use for leftovers. All you need is cooked rice, broccoli, and chicken and a few additional ingredients (water chestnuts, ranch seasoning, cheese) to create a delicious, satisfying wrap.
Are chicken wraps healthy for you?
These wraps are high in protein, potassium, fiber, vitamin A, vitamin C, calcium, and iron. However, they are also high in calories, carbohydrates, saturated fats, cholesterol, and sodium. Enjoy them in moderation as part of a balanced diet.
What's the difference between a chicken wrap and a burrito?
Generally, wraps are served cold, while burritos are served warm. However, structurally, they are pretty much the same.
Do you eat chicken wraps cold?
These wraps can be eaten warm or cold. When I created the recipe, I imagined them as more of a burrito, and they're super delicious freshly grilled. But I also enjoy them cold as leftovers!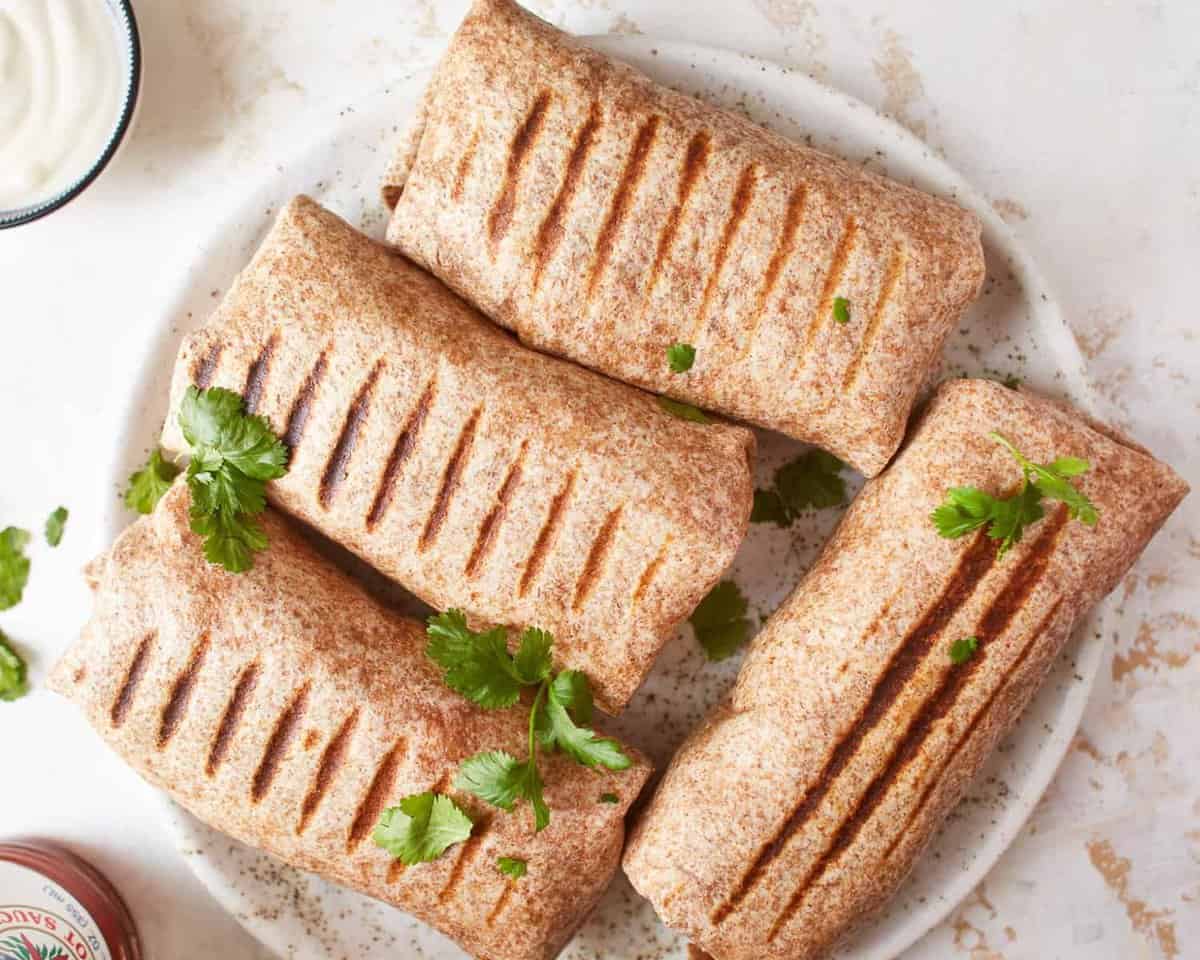 How to Store and Reheat
Store leftover ranch wraps tightly wrapped in aluminum foil for up to 3 days. Unwrap and reheat in the microwave in 30-second increments until warmed through.
How to Freeze
You can freeze these and save them for later. If freezing, wrap in foil until ready to make. Remove from foil and heat in the microwave at 30% for 1 minute 30 seconds, and then for another 30-40 seconds on high, or until fully thawed and melty.
Serving Suggestions
Serve these tasty wraps with coleslaw, chicken and noodles, and french fries, sweet potato fries, tortilla chips, or sweet potato chips and ranch dressing for dipping.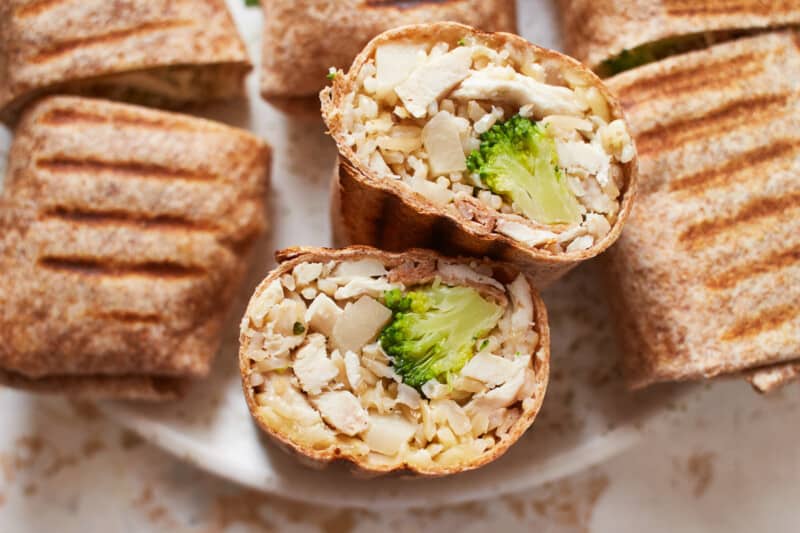 More Wrap Recipes We Love