Wondering what to make with ground beef for dinner tonight? Then these quick and easy ground beef recipes will really come in handy! Make something simple and flavorful with hamburger meat that the whole family will love. So many ideas, including casseroles, Mexican food, burgers, sloppy joes, beef chili, and more!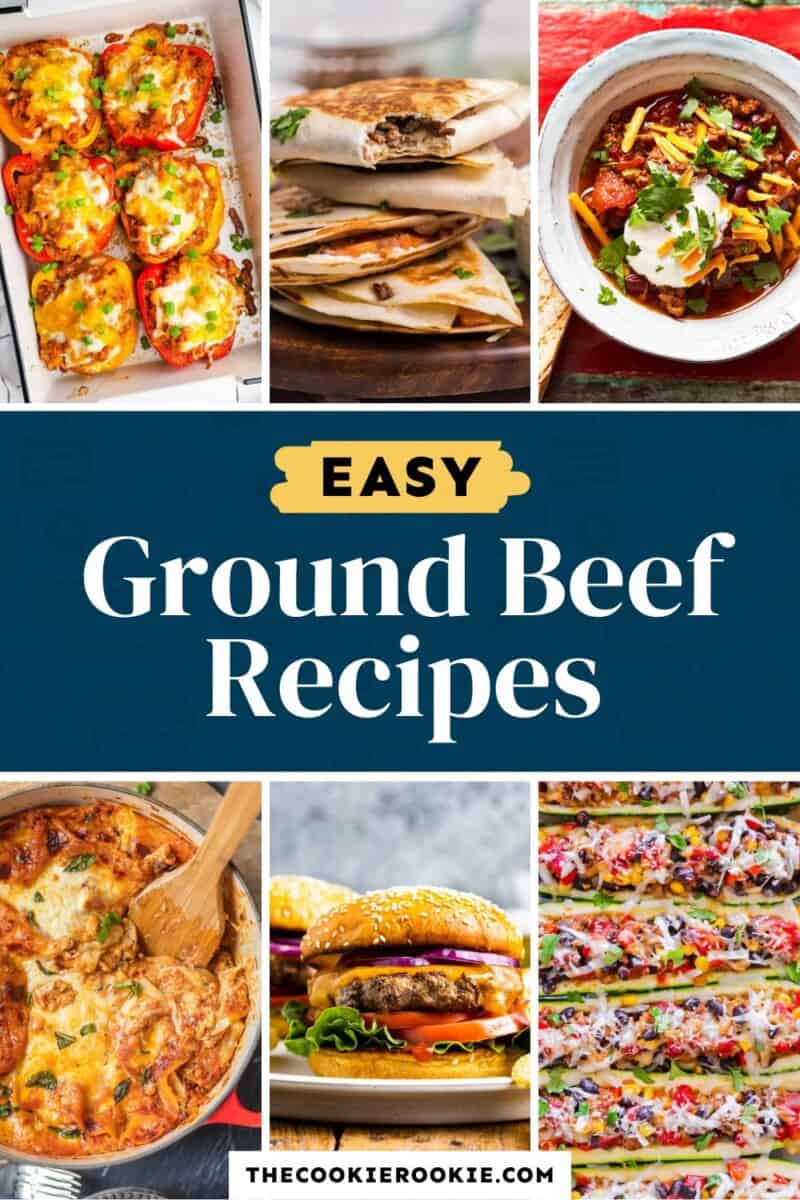 What to Make with Ground Beef for Dinner
Ground beef is one of my go-to ingredients for easy weeknight dinners because it's quick, affordable, delicious, and there are so many things you can make with it. Plus it keeps well in the fridge or freezer, so you can stock up and always have some on hand.
These simple ground beef recipes and ideas are sure to please the whole family. Choose from casseroles, soups, pastas, Mexican dishes, and more, all filled with ground beef. Dinner will be on the table in no time!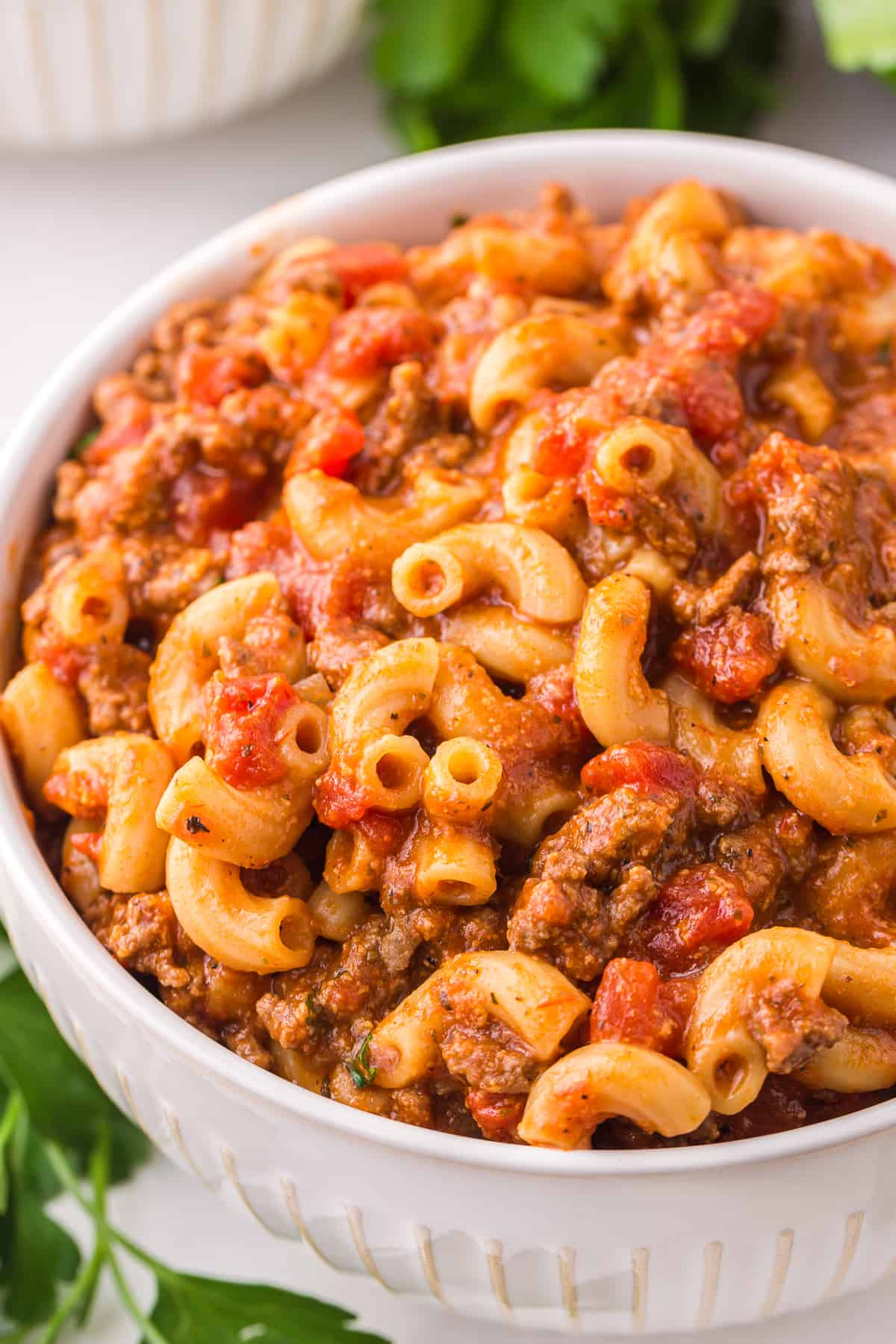 Best Ground Beef Dinner Ideas
The whole family will devour these delicious ground beef recipes! These are the biggest crowd-pleasers at dinnertime.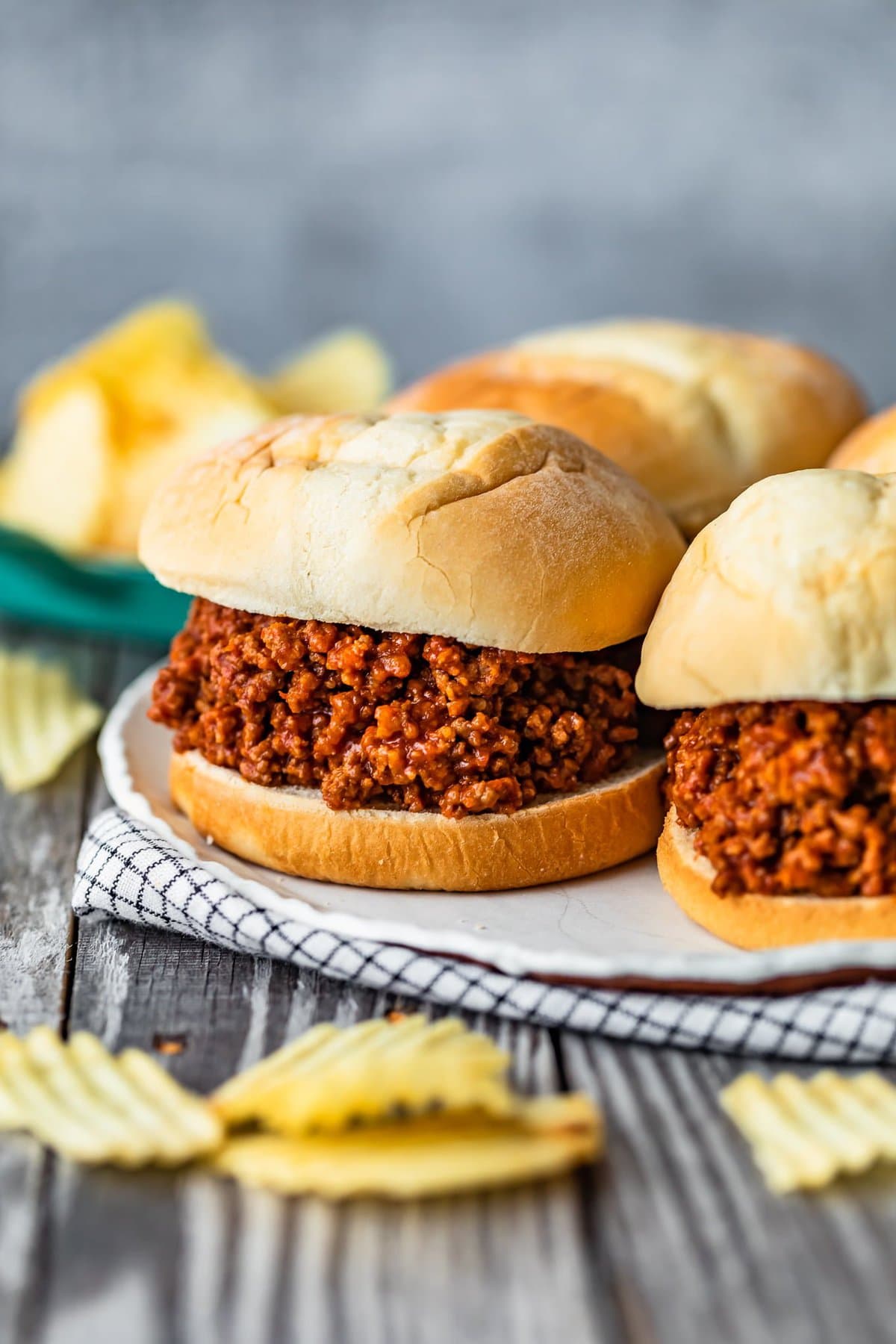 Quick and Easy Ground Beef Recipes
You only need about 30 minutes and some basic ingredients to make these easy dinners filled with hearty ground beef. Perfect for weeknight meals!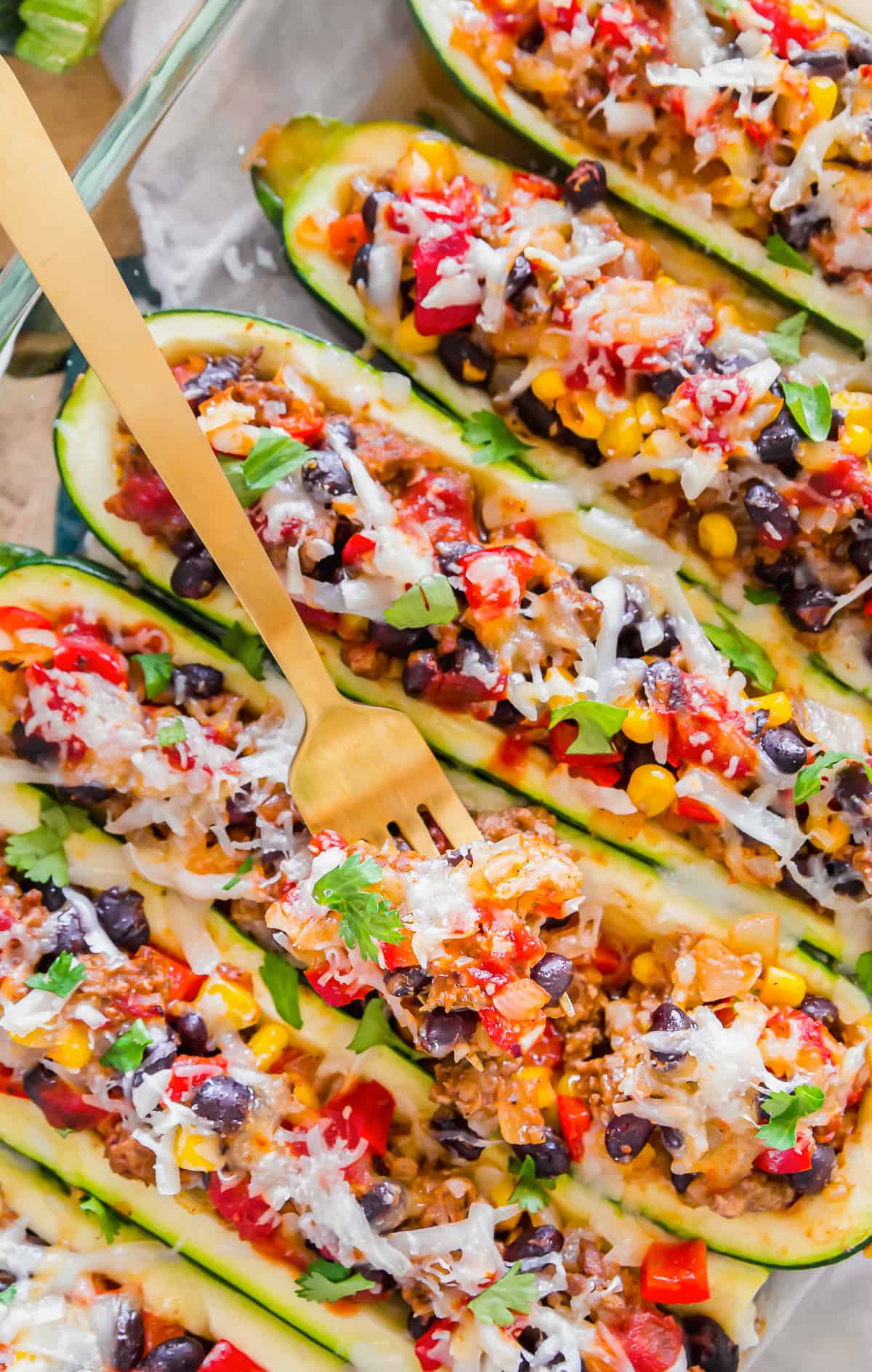 Mexican Dinner Ideas with Ground Beef
Mexican is one of my family's favorite dinners, so I always turn to recipes like ground beef tacos and other Tex-mex ideas when I'm in a pinch.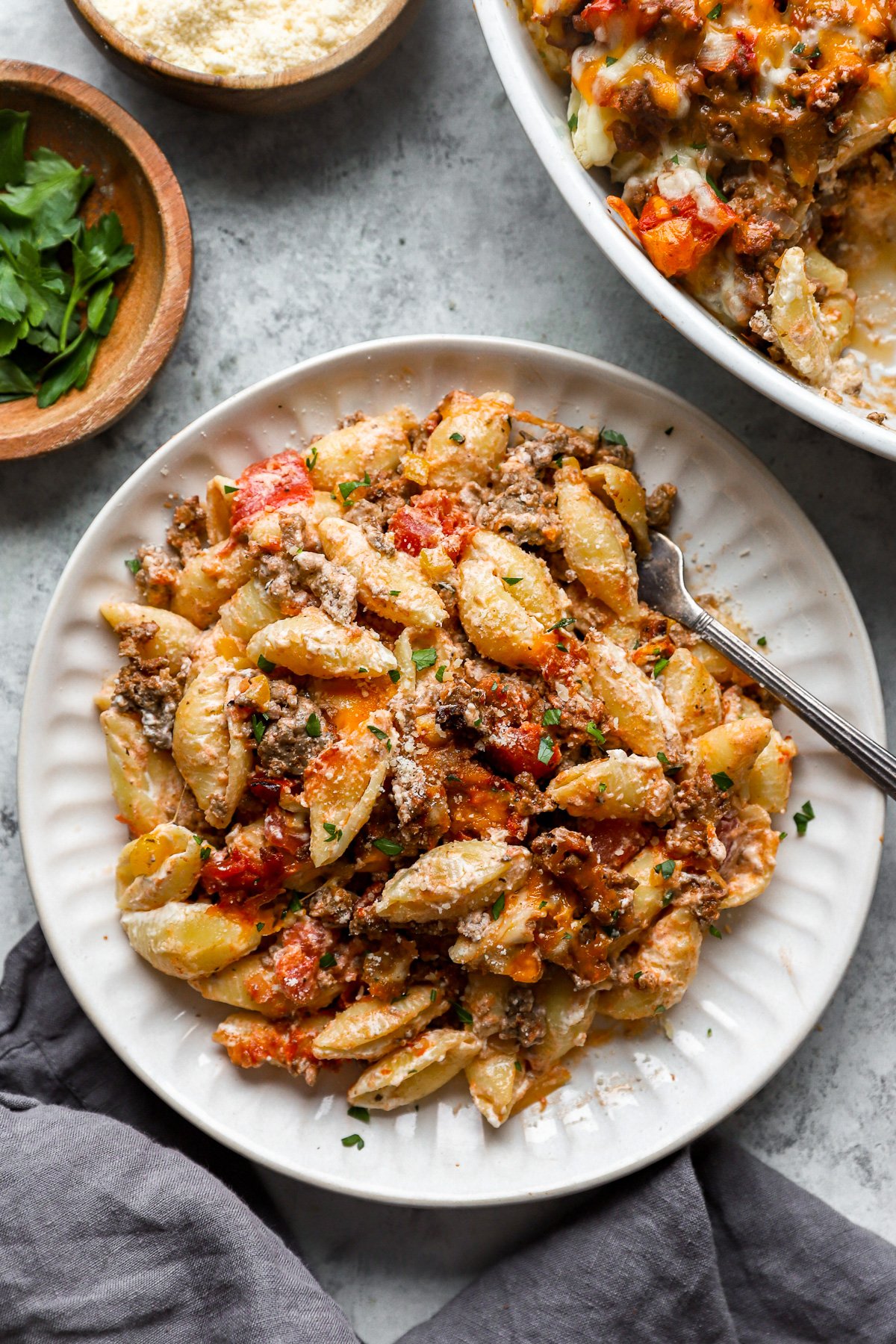 Ground Beef Casserole Recipes
When in doubt about tonight's dinner, just make a casserole! Throw ground beef, cheese, and other tasty ingredients into a dish, bake, and you'll have a hot casserole ready in no time.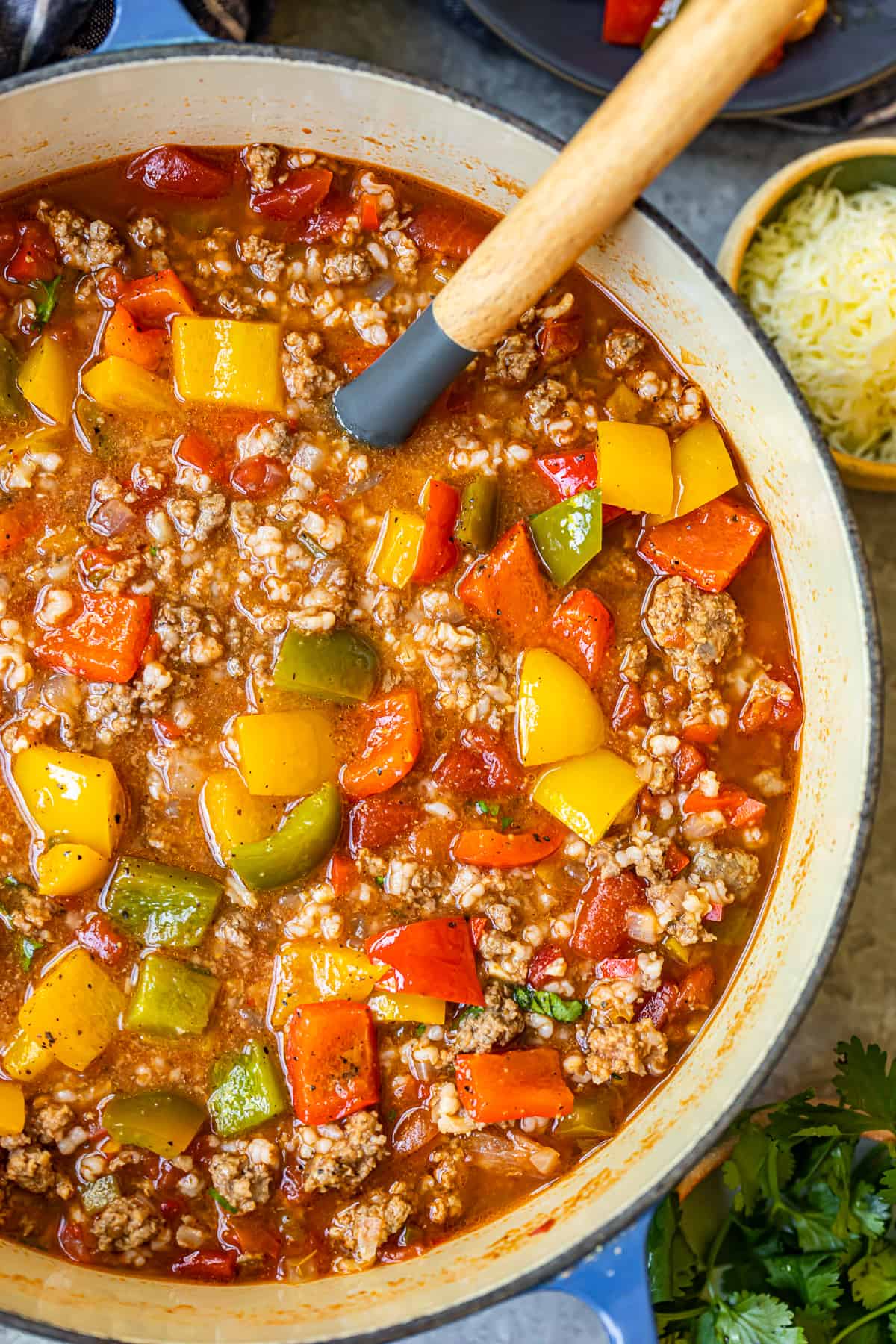 Beefy Chili & Cozy Soups
No matter the time of year, hearty chili and comfort soups filled with ground beef are sure to satiate. Plus they're easy to make, freeze, and reheat for quick dinners.
Any of these easy ground beef recipes will make a tasty weeknight dinner idea for you and the whole family. Enjoy!
More Family Dinner Ideas
Looking for more weeknight dinner recipes? Make chicken, casseroles, burgers, tacos, and more!
Recipe Ideas