Mom's recipe for Sweet and Sour Chicken is the ultimate easy recipe! This was my brother's favorite family recipe growing up, you're sure to love it!
I'm off on my honeymoon but asked some of my very favorite bloggers to keep you company while I'm gone! Today I asked my mom, Susie Gall, to cook for you!! I grew up with her cooking, and its the best on the planet! She helped me start Cookie Rookie (see some of her favorite recipes HERE) and recently started her own blog, Simply Sated. You'll see her social links in the bio box below her post, but be sure to check out her beautiful blog!!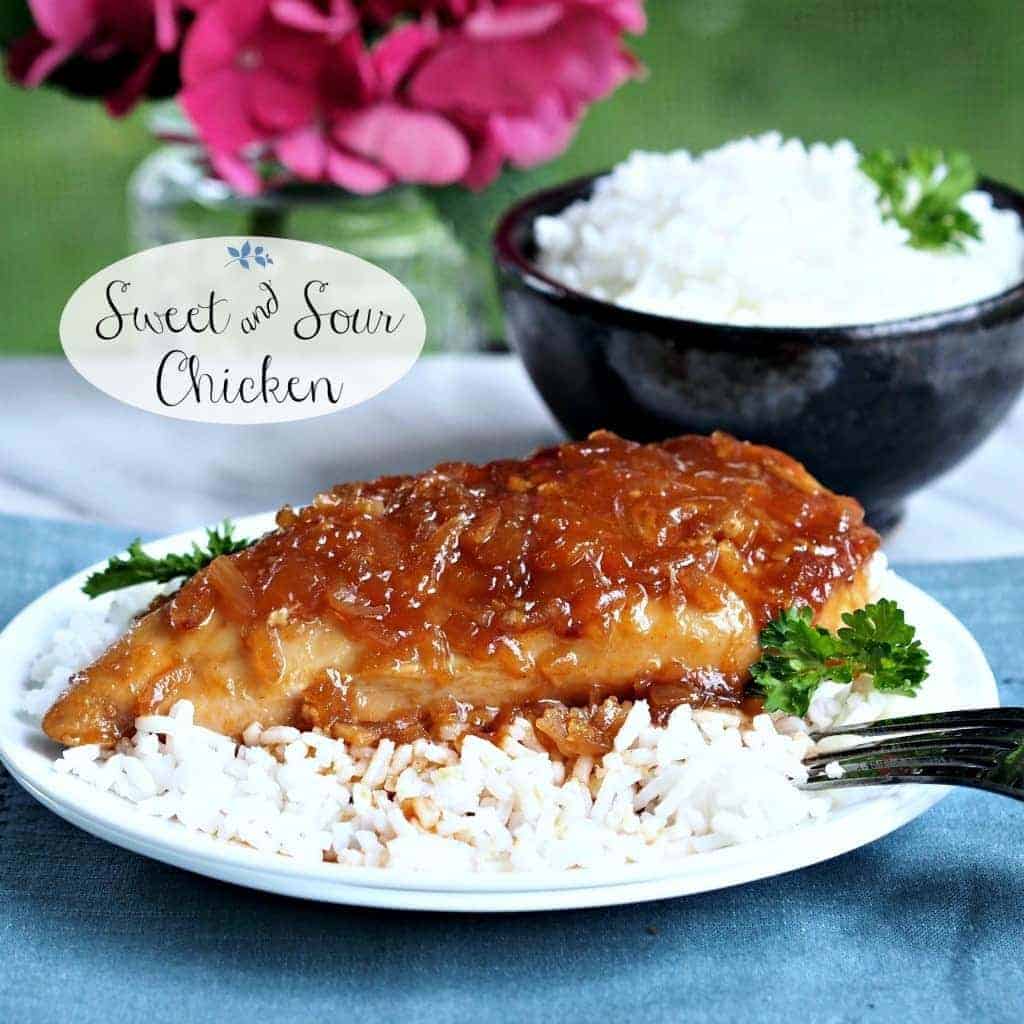 Hi, I'm Susie (Becky's mom) and I'm so excited to share one of my favorite recipes with you today! I recently baked my son's favorite chicken, Sweet & Sour Chicken, for my daughter's birthday. Please don't blame me; it was her idea.
I had almost forgotten about this recipe when my daughter, Becky, asked if I would do a guest post for The Cookie Rookie. I was so excited she asked, but try as I might, I couldn't decide what to fix. Thankfully, she requested Sweet & Sour Chicken.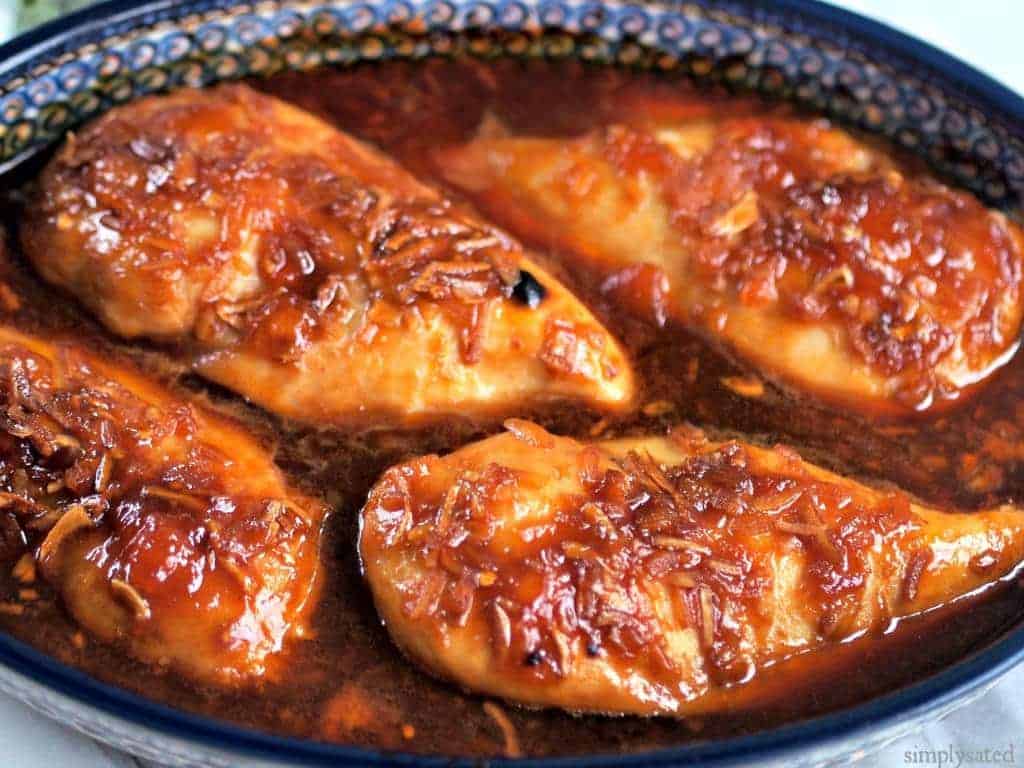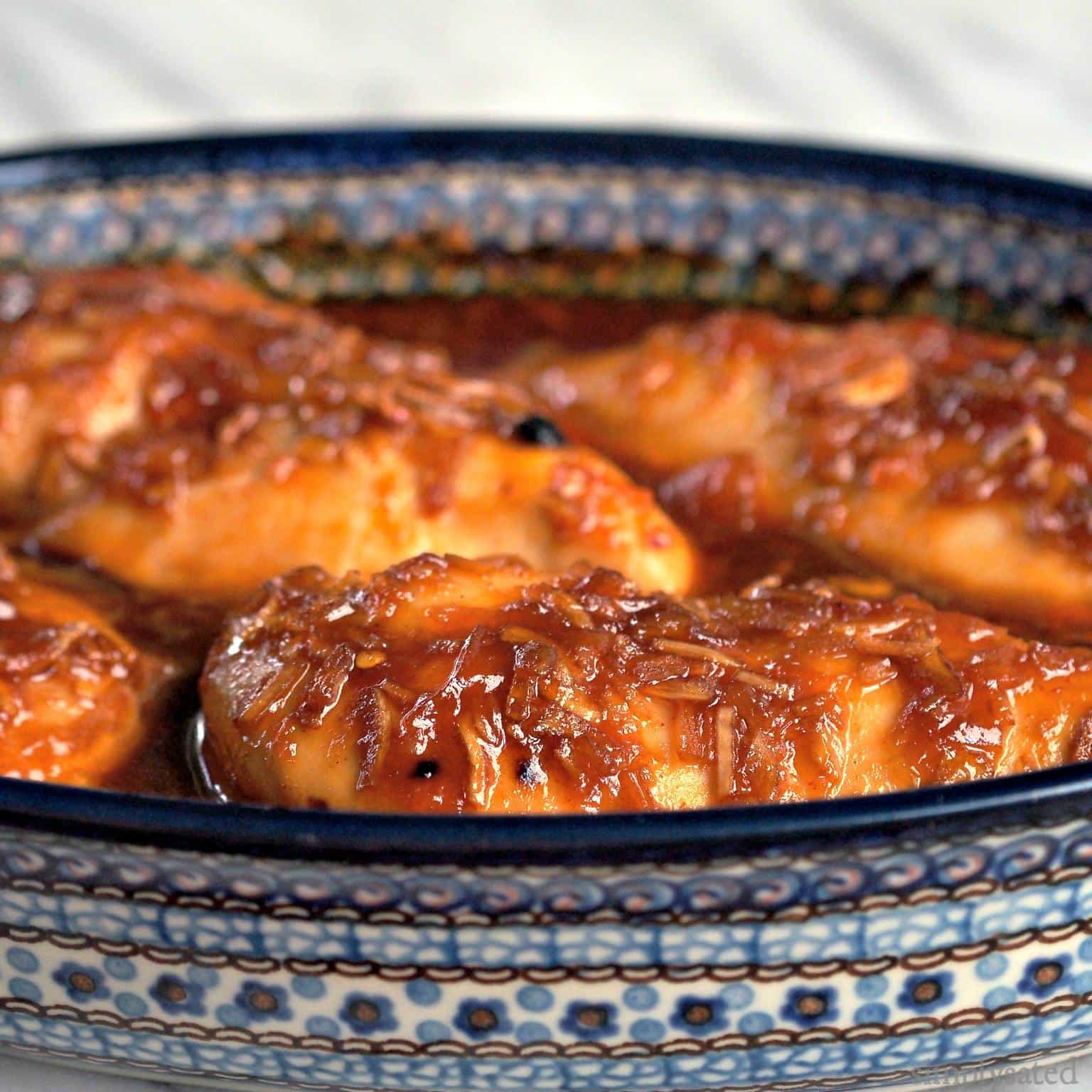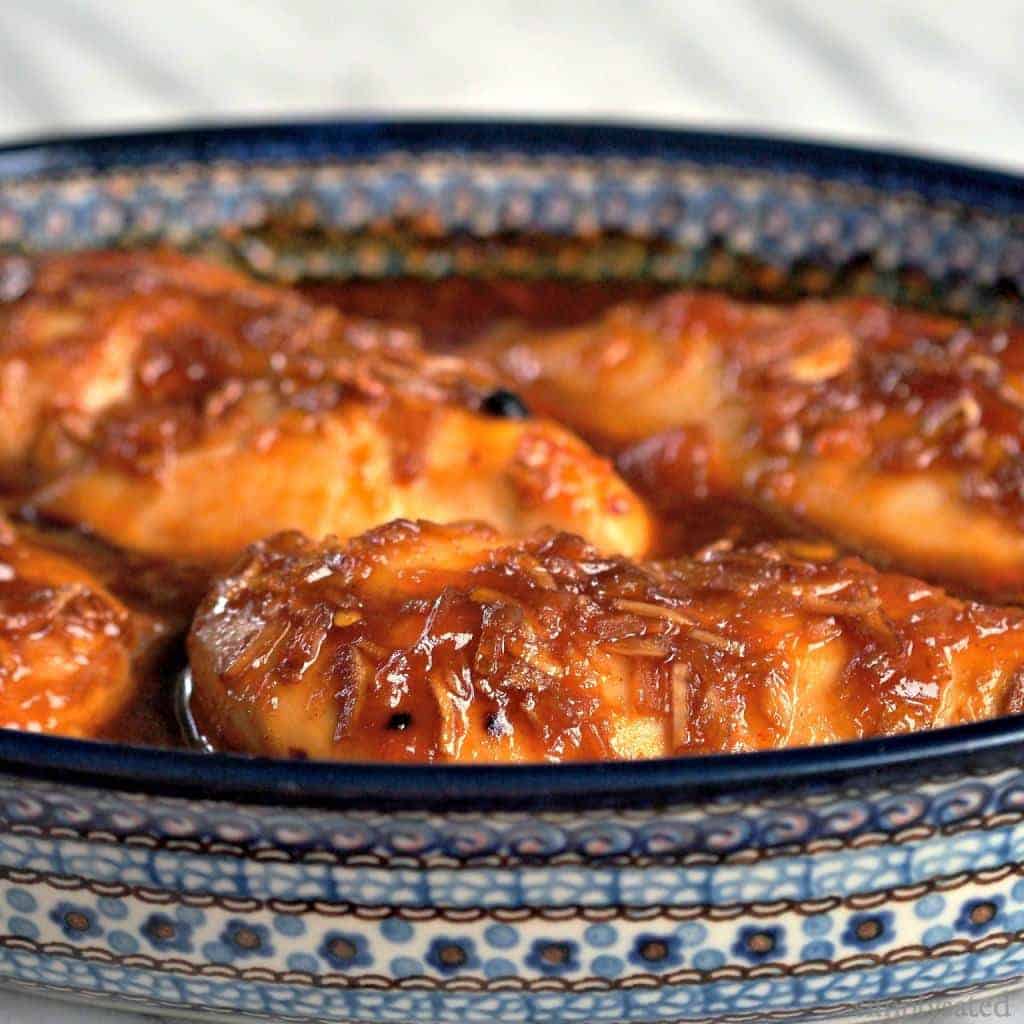 Sweet & Sour Chicken has been a family favorite recipe since the late 1970s or early 1980s when my mother-in-law first served it. Lipton Dry Onion Soup Mix was all the rage at the time and this recipe was sweeping the nation.
It had been eons since I fixed this dish. My mother-in-law gave me the recipe in 1979ish, and I used to make it often. After my son was born it became his most-loved dish when chicken was on the menu. When my children left my dining room to dine most often with their trueloves, the recipe ended up secluded and forlorn in the back of my recipe file.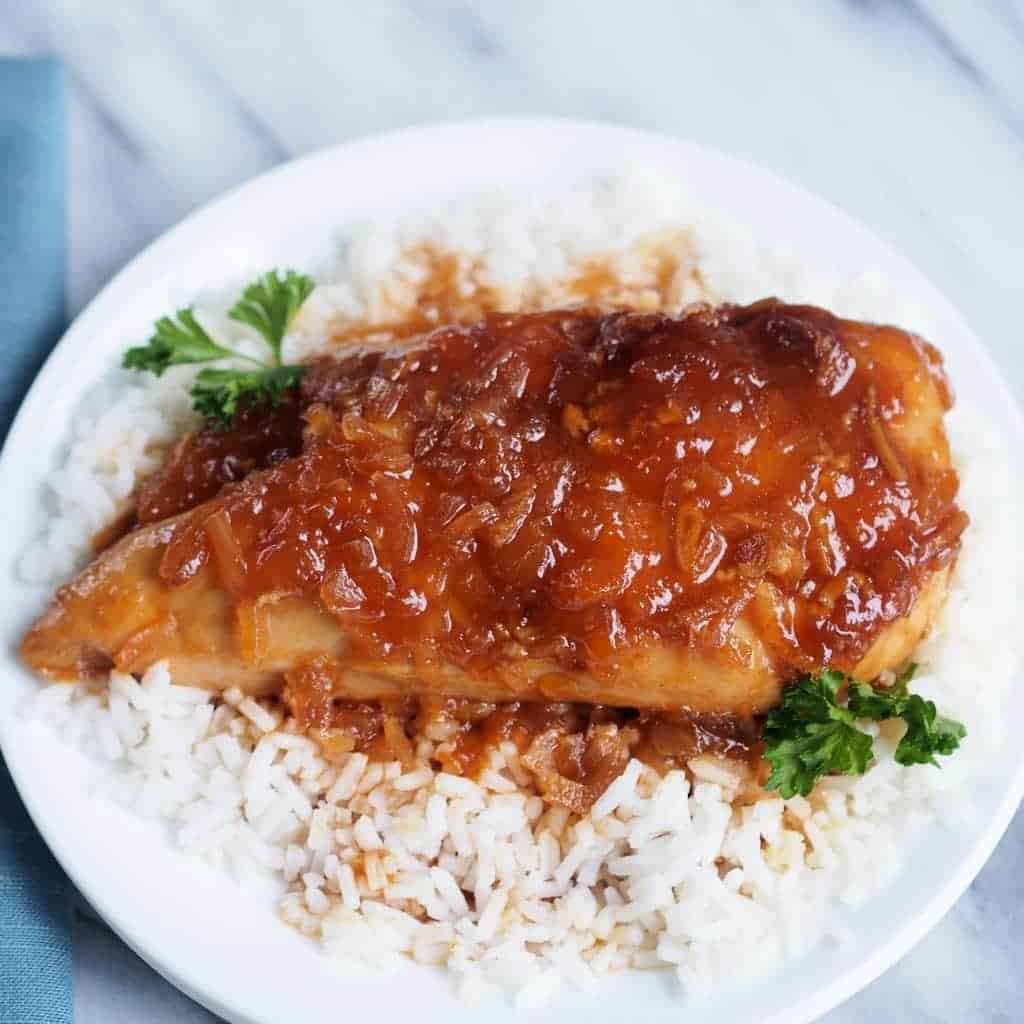 After eating Sweet & Sour Chicken this past week, my husband and I won't forget it again. While eating, we were both proclaiming oohs and aahs over its deliciousness. I was also oohing and aahing thinking how easy the dish is to prepare.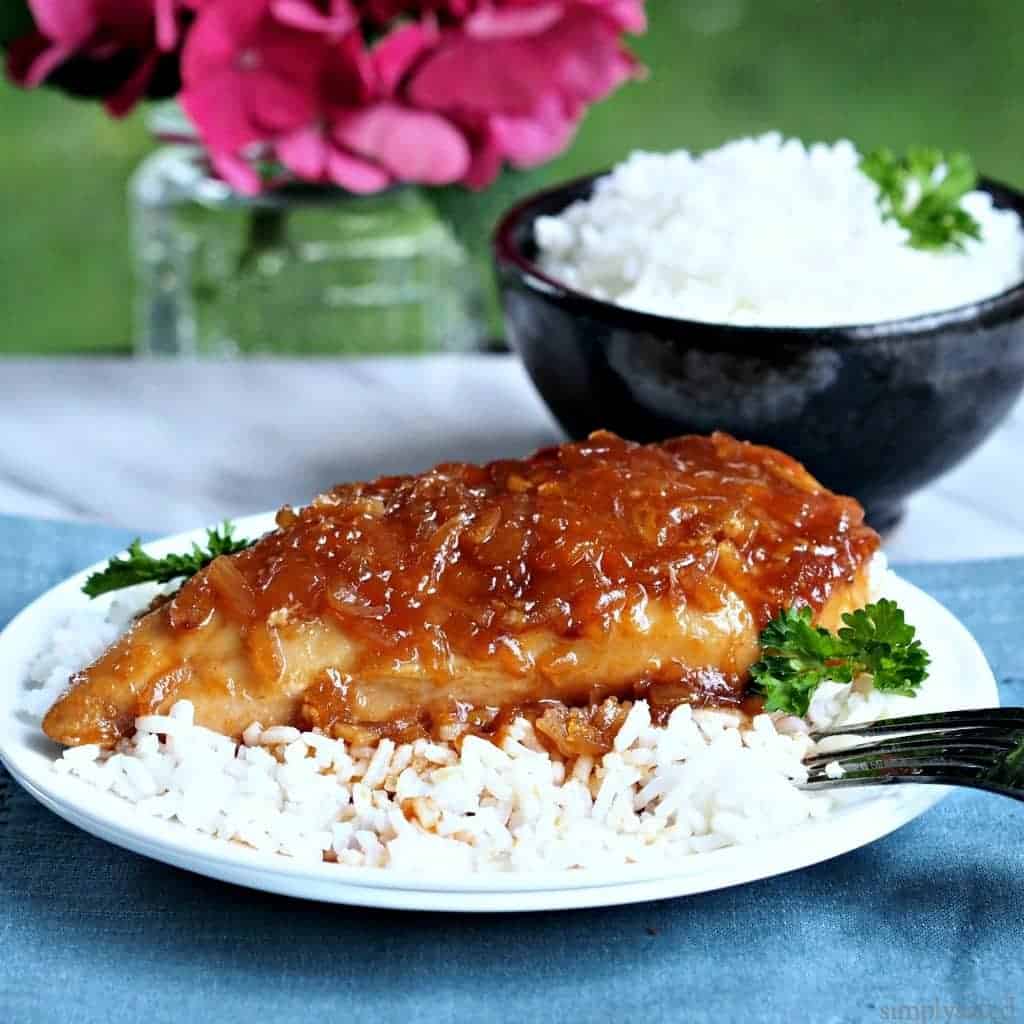 Every once in awhile we have to eat something just because it tastes so darned good – not because of the health benefits! I promise I won't eat it every night – but you sure might.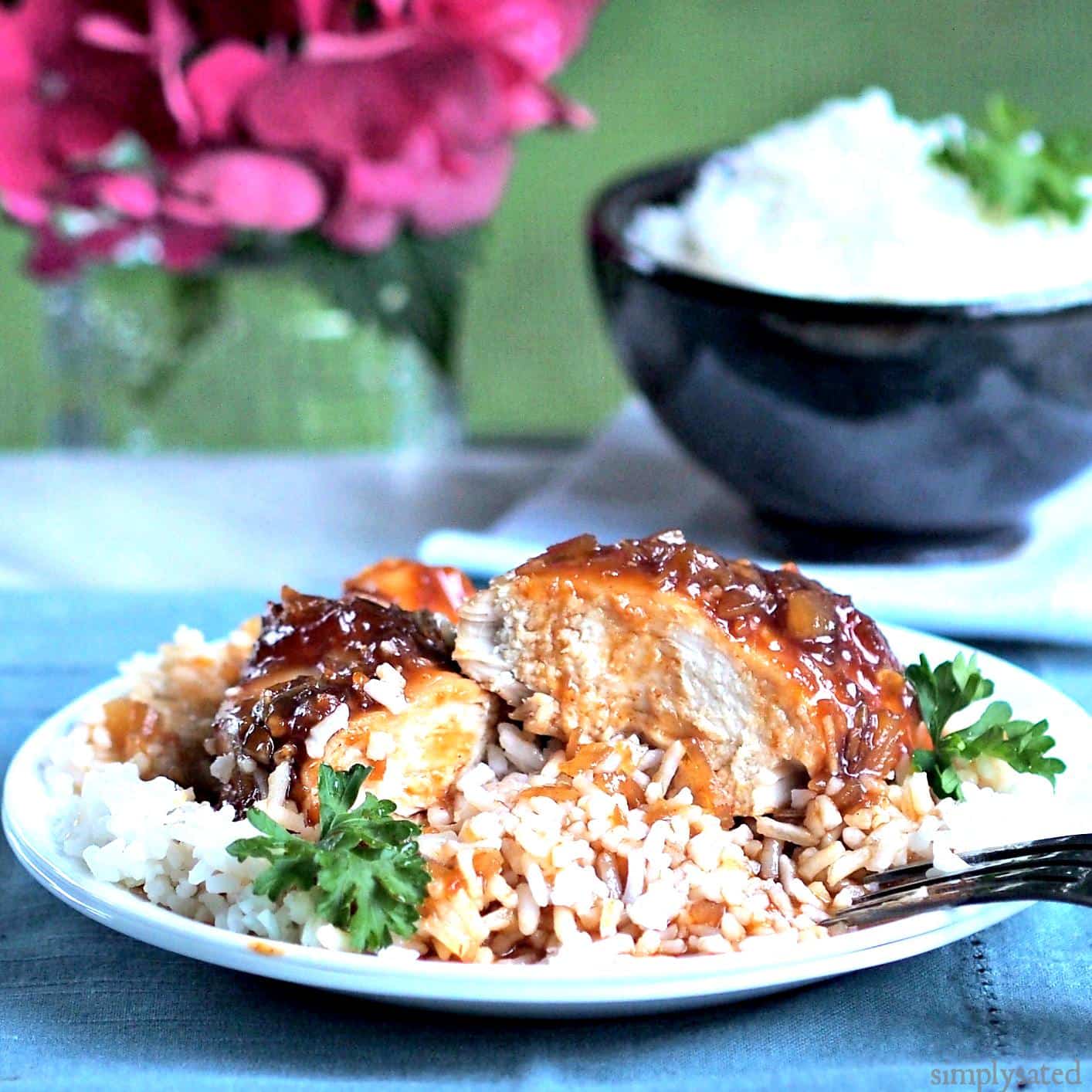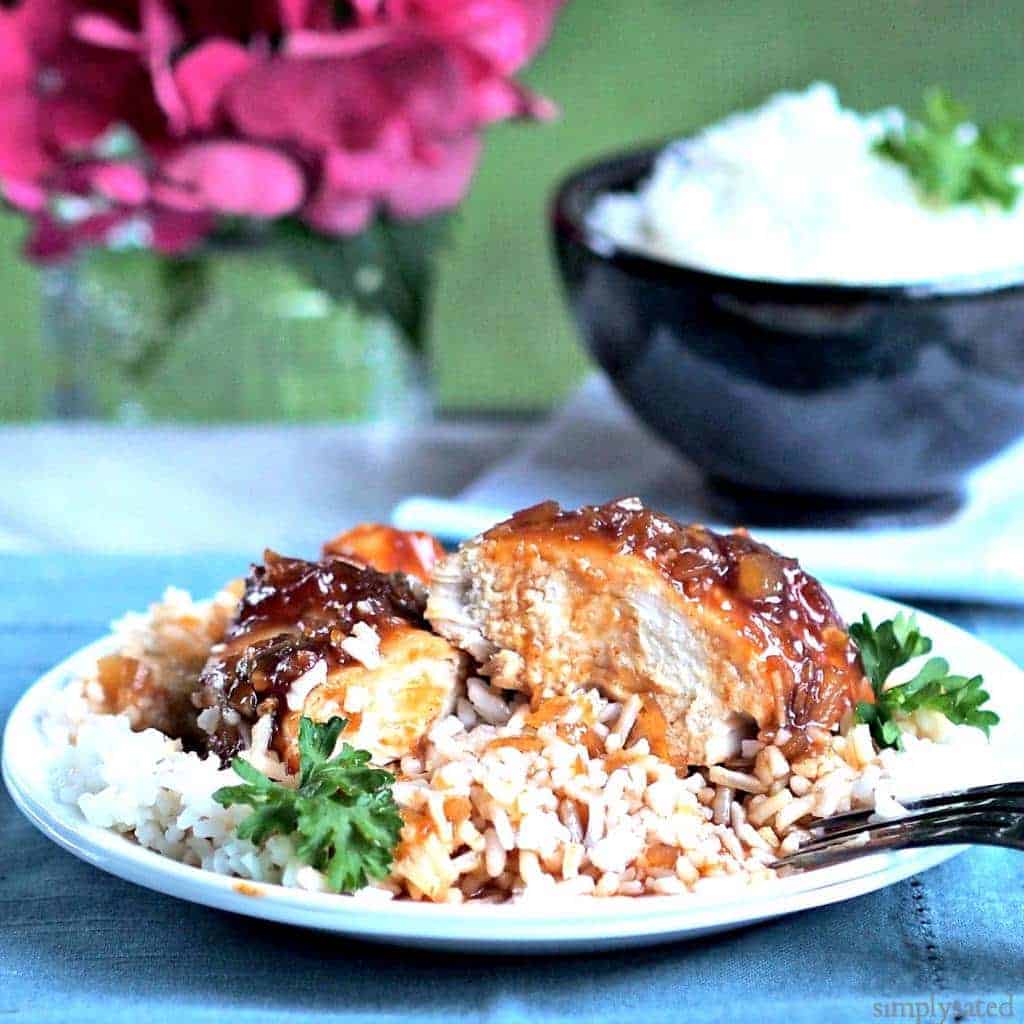 So, thank you Bec for asking that I do a guest post for The Cookie Rookie and for requesting Sweet & Sour Chicken. I feel like I've found a long-lost friend. This dish seems more a gift to your dad and me than to you, but alas, this recipe is our birthday gift to you – our one and only gift. I just have to figure out where to put the candles so they won't melt.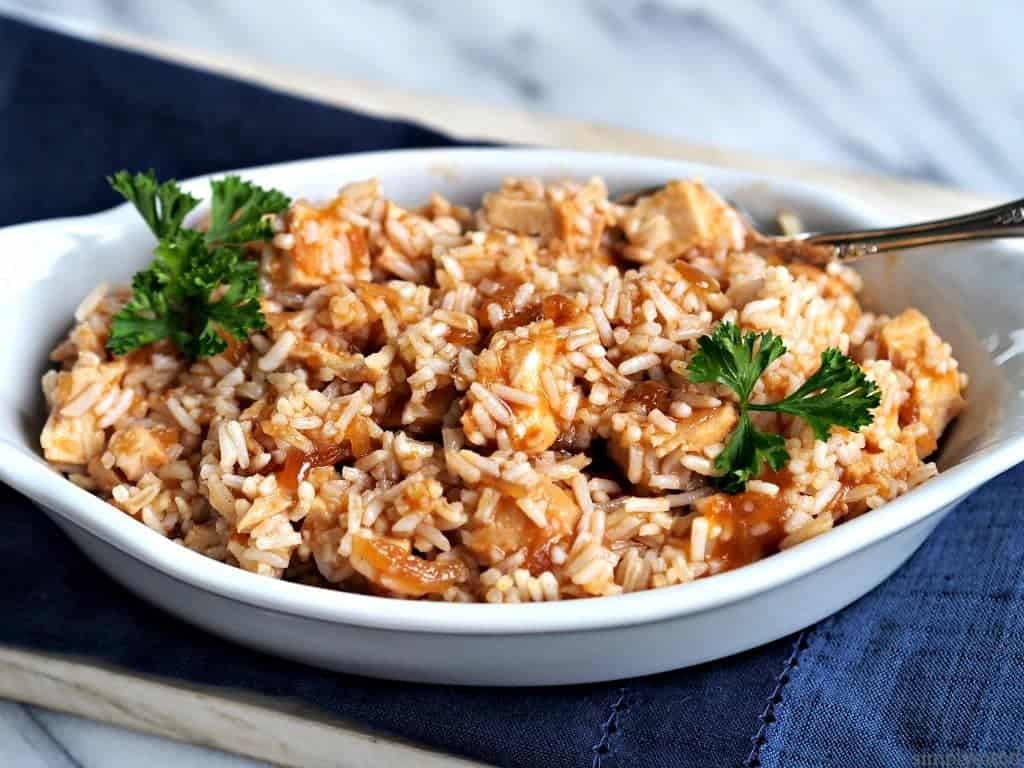 Happy, Happy Birthday, Bec!! We adore you!!
If you like this recipe and want to see more, please check out my blog, Simply Sated!