growing up, i always looked forward to both of my grandma's cooking over the holidays.  grandma adee made all the best cookies, and grandma gall made some amazing casseroles! this green bean & corn casserole was always one of my favorites.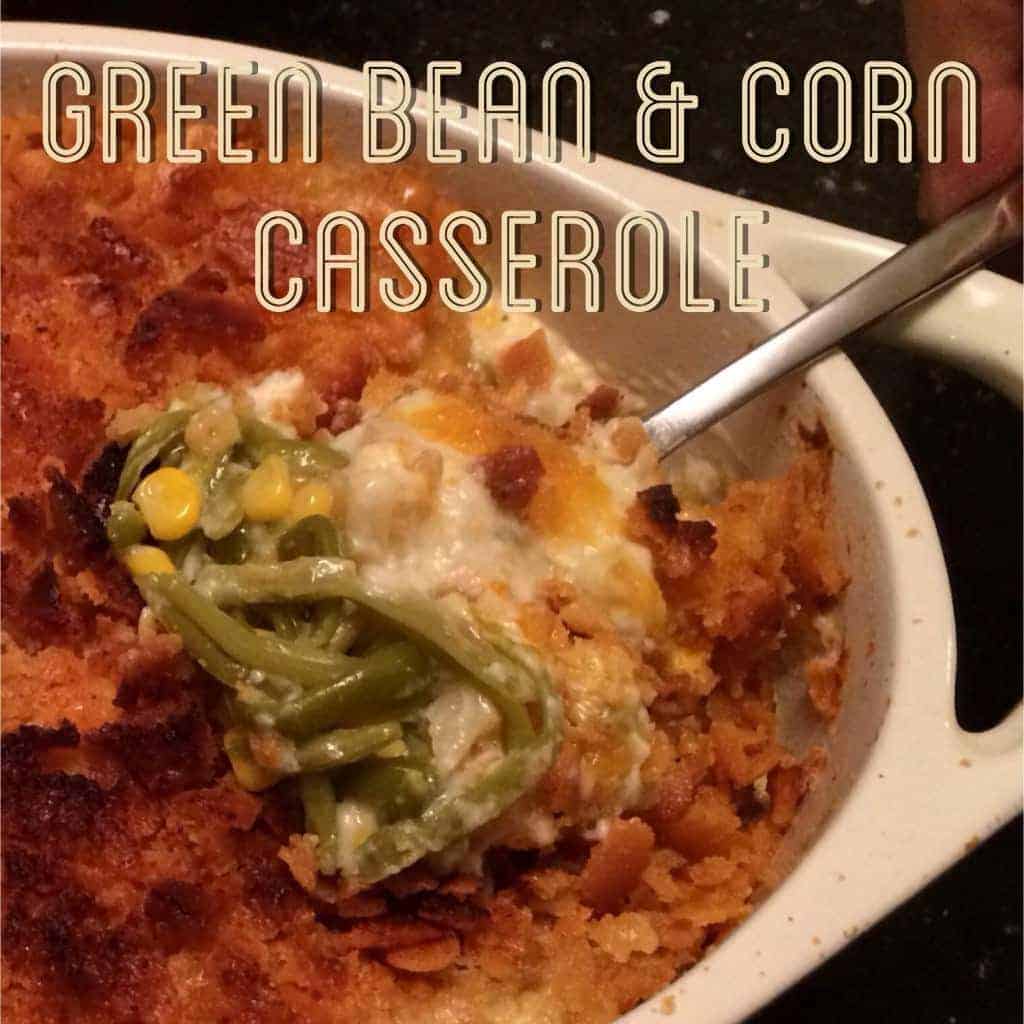 some foods just taste like home.  and this is one of them.  grandma gall called it 'royal casserole'…although i'm not really sure why.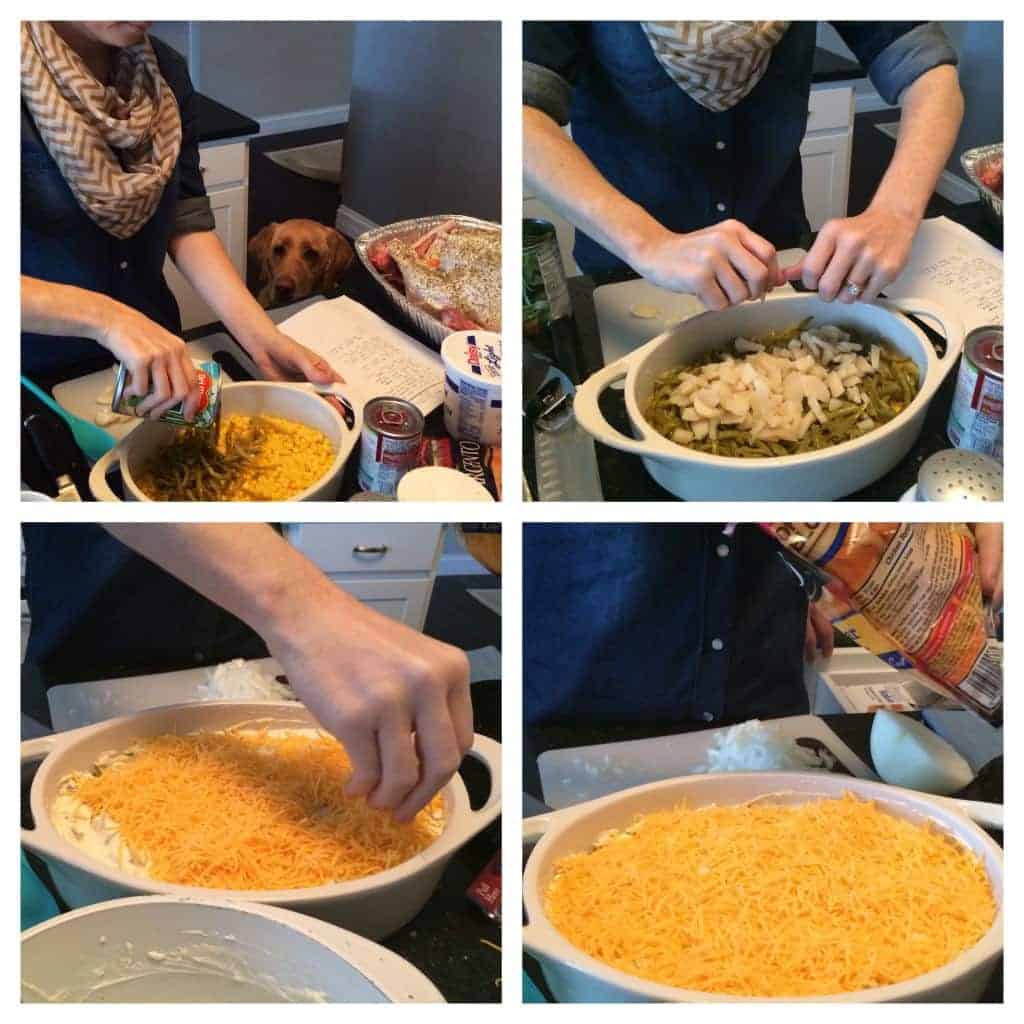 the detailed instructions are below, but as you know if you've made many casseroles before, they are almost always easy.  this one is easy as well.  which of course, i love.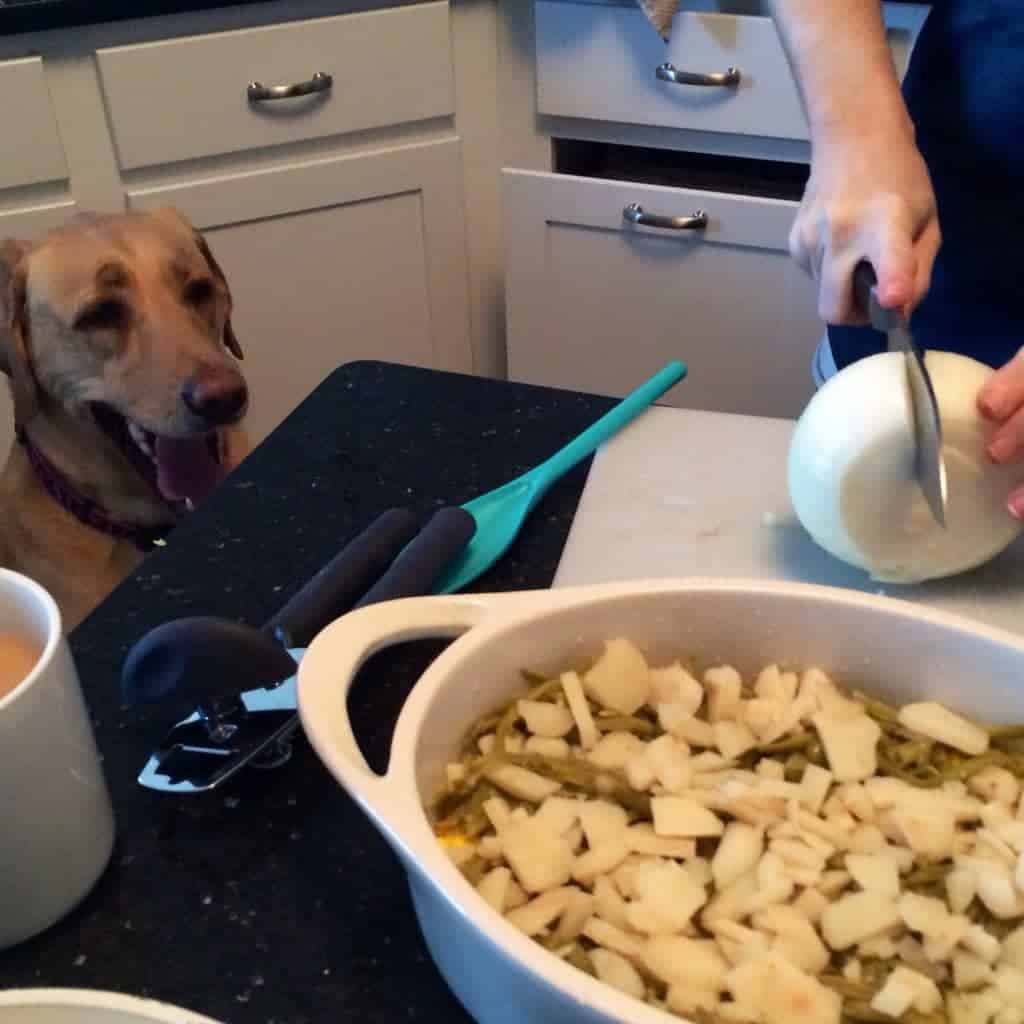 i had to include this picture because scout's face makes me laugh.  chopping onions doesn't make scout cry, it makes her smile!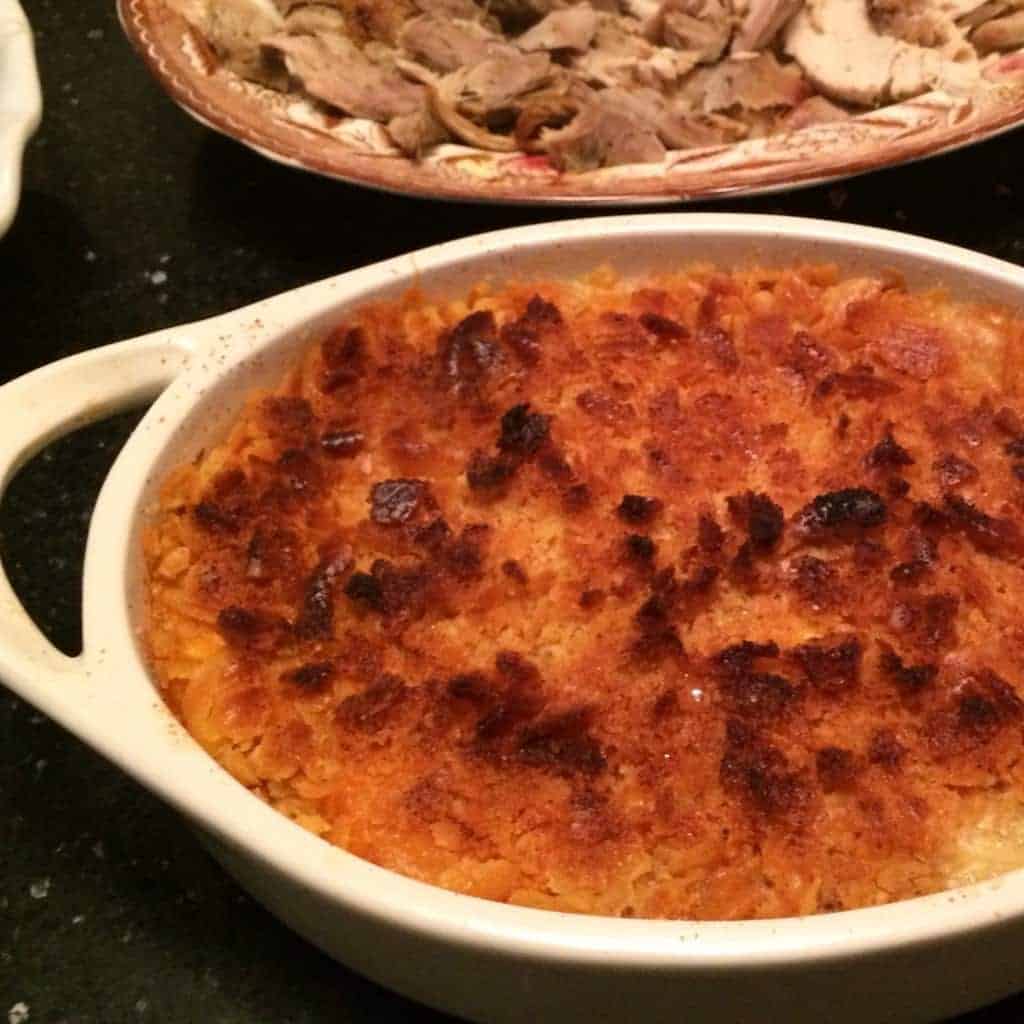 making and eating this around the table last weekend brought back so many memories of my grandma.  barbershop music, cross-stitching, her laugh that filled a room.  i wish she was here with us to enjoy her wonderful recipes.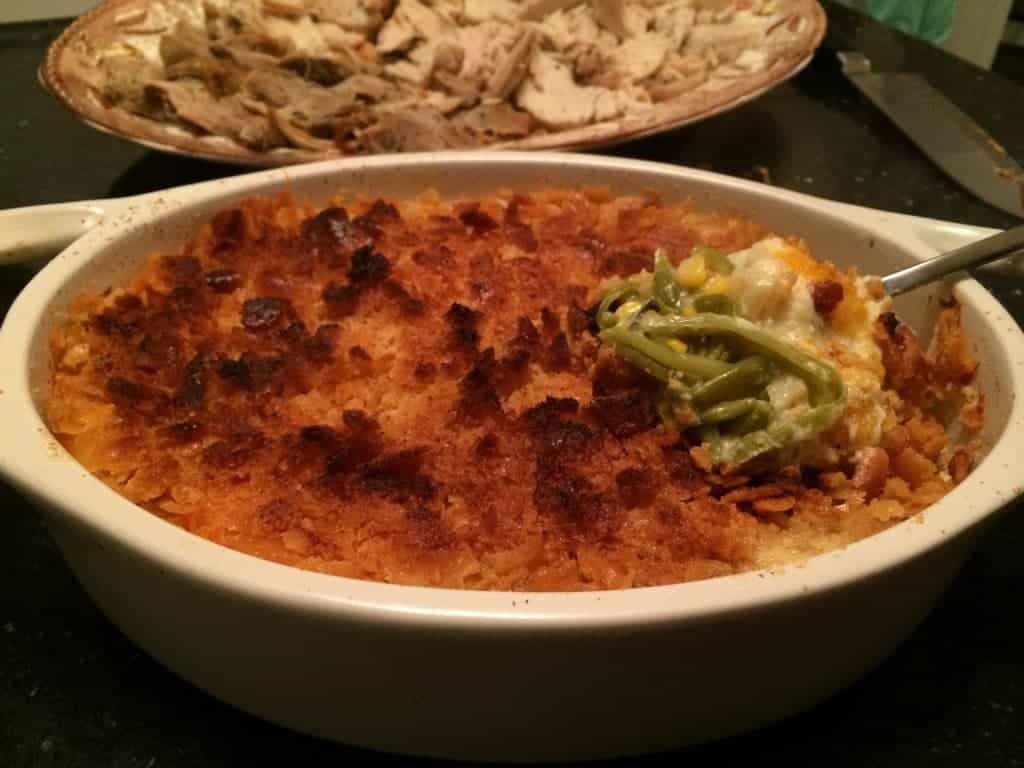 i wish she could meet my husband and meet micah's baby. i wish she could have been at the wedding and heard the quartet we had sing. i think she would be proud that i'm learning to cook, but disappointed that i still crack my knuckles :) this thanksgiving i'm so thankful that recipes such as this one bring back those memories.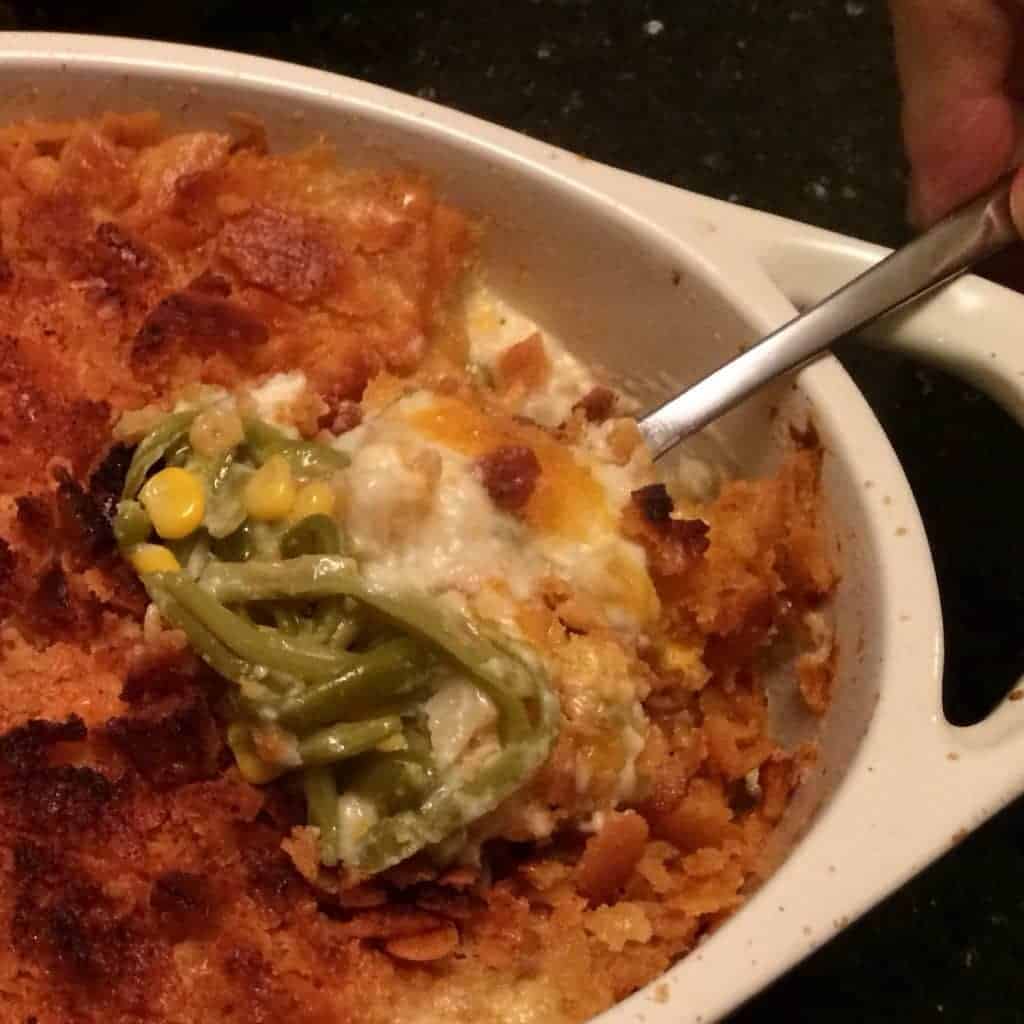 enjoy!
green bean & corn casserole
one of my favorite casseroles. green bean, corn, and water chestnut casserole.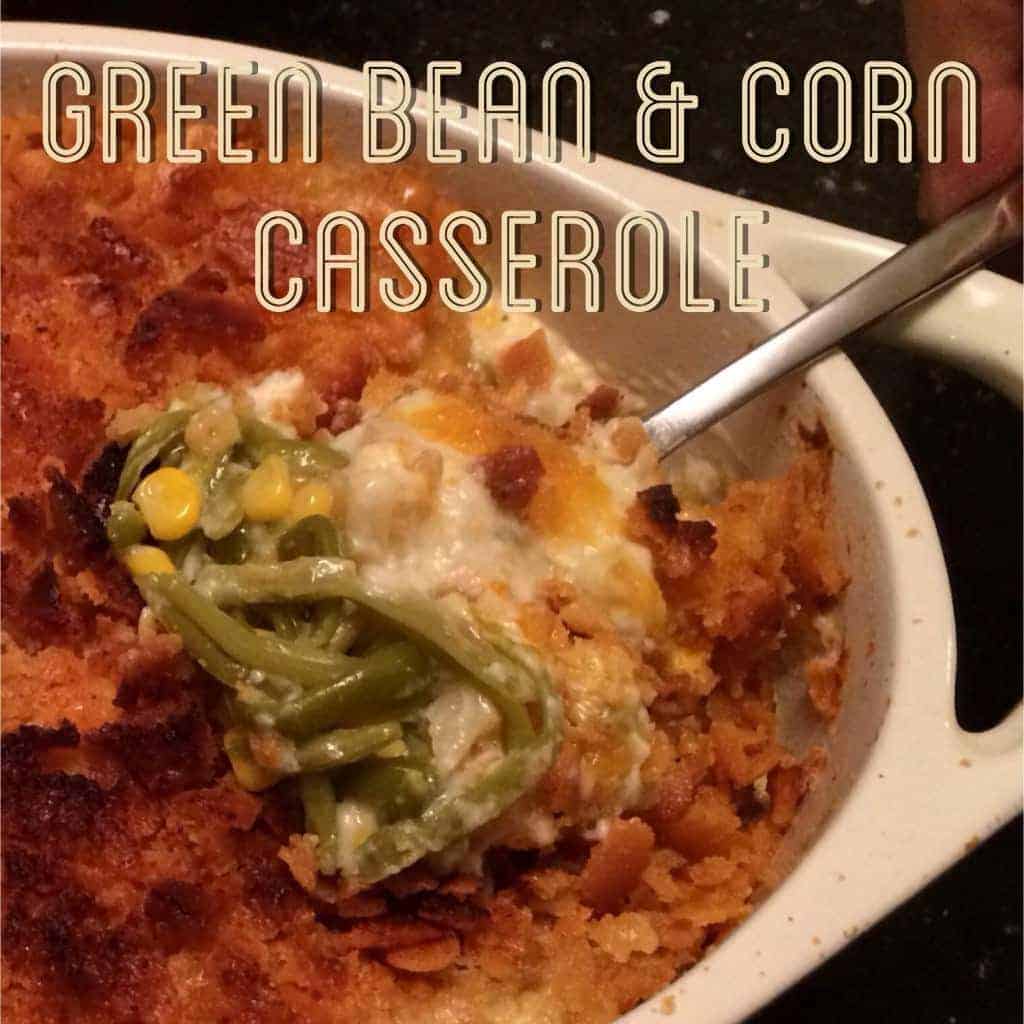 Ingredients
1 can Whole Corn - drained thoroughly.
1 can French-Style Green Beans - drained thoroughly.
1 can Water Chestnute - drained thoroughly.
1/2 c. Sweet Yellow Onion - diced or chopped (can use 1 T. onion flakes).
1/2 c. Sour Cream.
1 can Cream of Celery or Mushroom Soup.
1 c. Cheddar Cheese - shredded (also, Gruyere would be great).
6 T. Butter - melted.
1/2 t. Garlic Pwdr.
Ritz Crackers - 1 tube - crumbled.
Instructions
Spray a casserole dish (9 x 13 or equivalent).
Layer the first four ingredients.
Mix together the sour cream and soup.
Pour the soup mixture on top of onions.
Sprinkle cheese on top of soup mixture.
Sprinkle all with garlic powder.
Sprinkle the crumbled crackers on top.
Pour the melted butter over the crackers.
Bake at 350 degrees for 30-40 minutes until golden and bubbly.
Enjoy.
7.8.1.2
2120
https://www.thecookierookie.com/green-bean-corn-casserole/