Loaded Cowboy Burgers with avocado, onion rings, bacon, and cheese? It doesn't get better than Loaded Cowboy Burgers with Spicy BBQ Mayo! BBQ dreams do come true!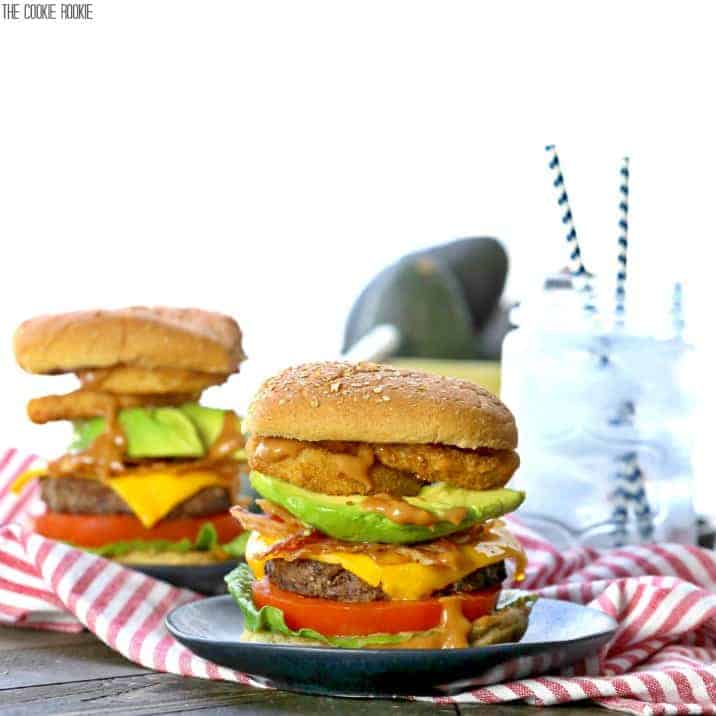 You guys. These burgers. I'm in love! I basically took all of my favorite ingredients and threw them together…and I'm in love. The best burger ever, perfect for celebrating Summer!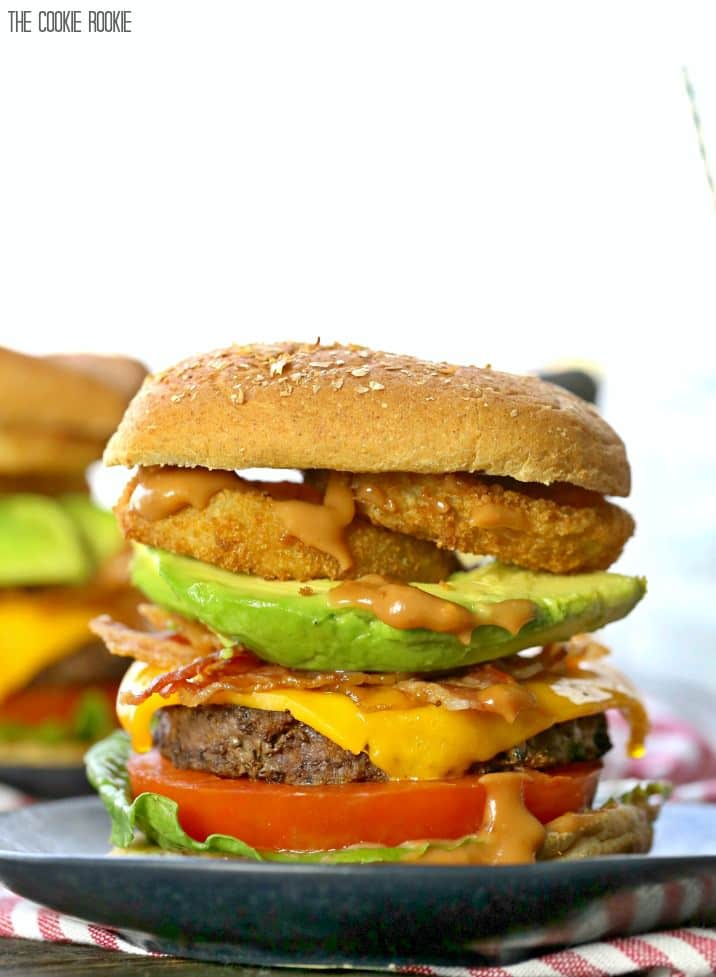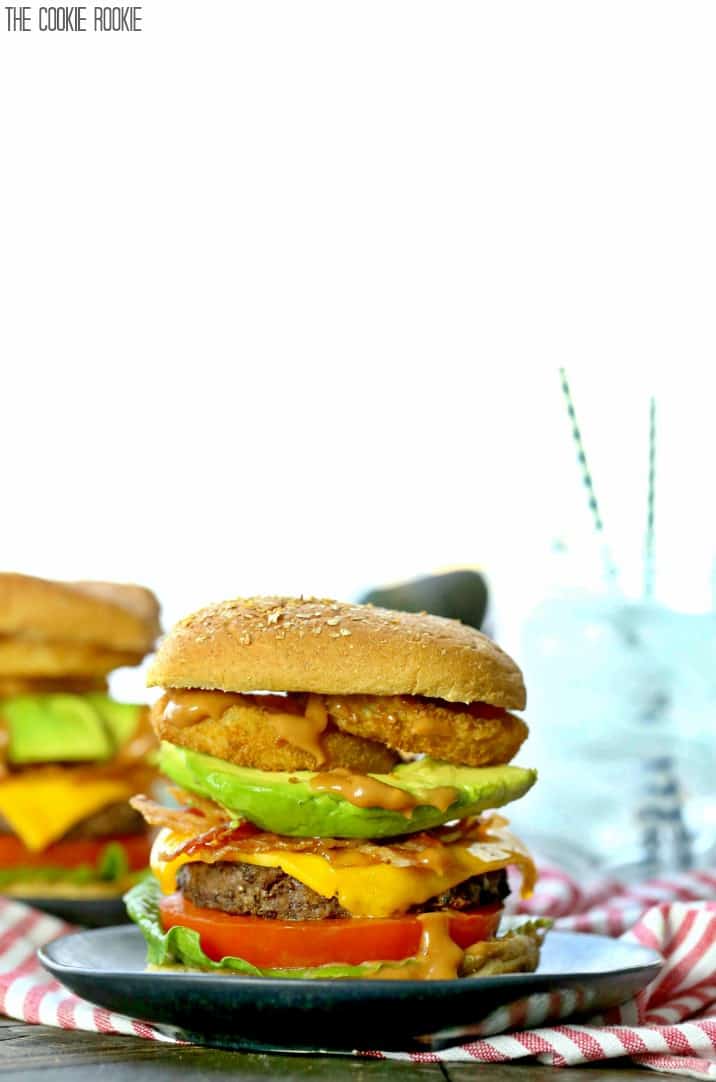 Onion ring? Check. Bacon? Check. Fresh avocado, tomato, and cheese? Check. Spicy BBQ Mayo to top it all off?? Oh yes. This burger is SO worth the calorie splurge!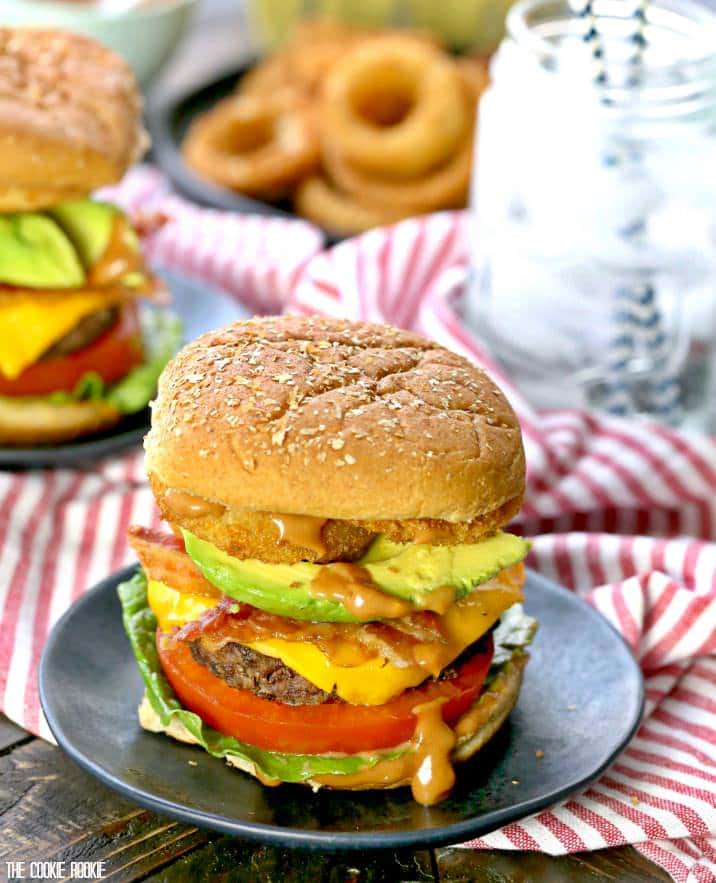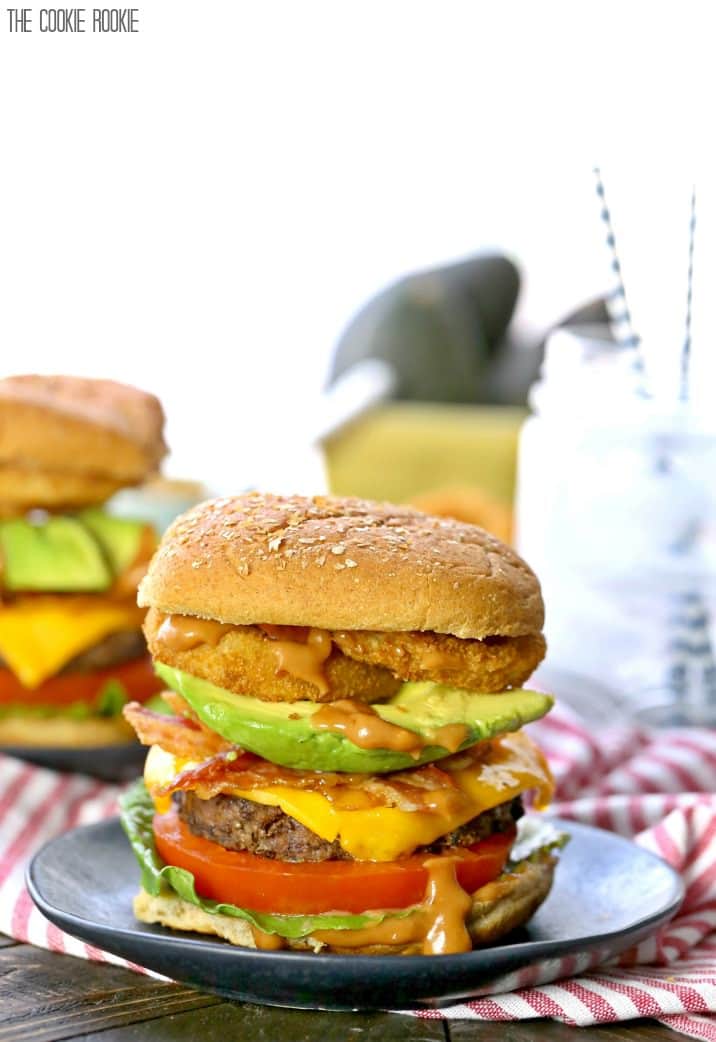 We got the burgers from Stock Yards, and we LOVED them. This is not a sponsored post, but I wanted to tell you how great they were! If you have a favorite burger recipe, that works as well, but if you're looking for great cuts of meat with so much flavor, I would definitely recommend Stock Yards!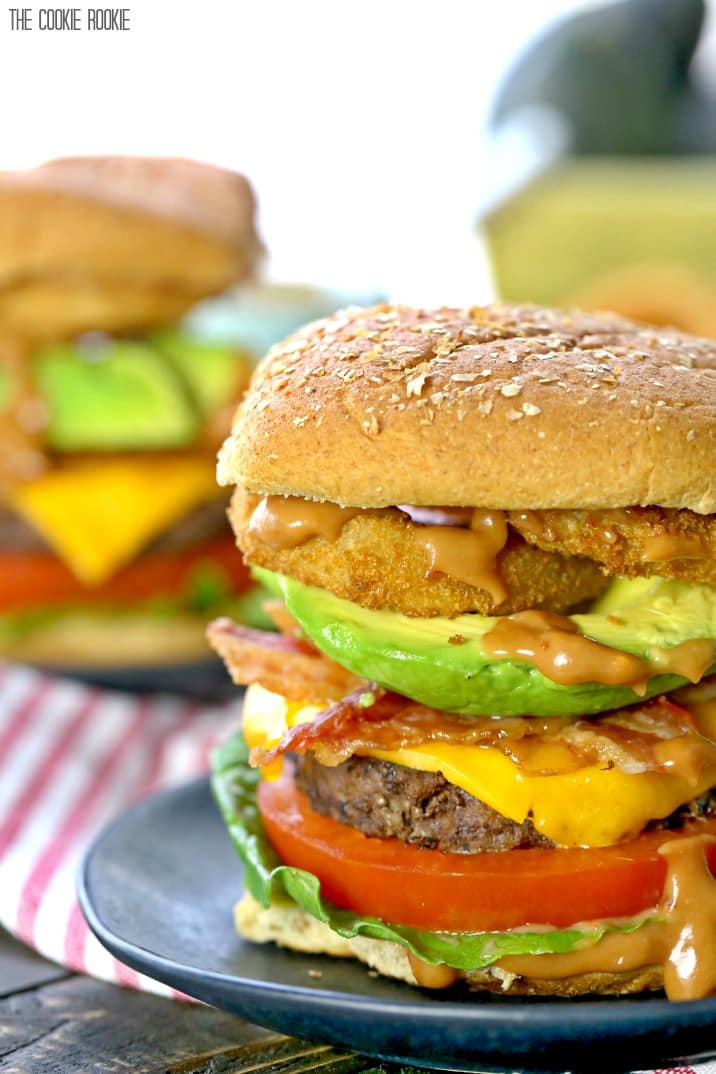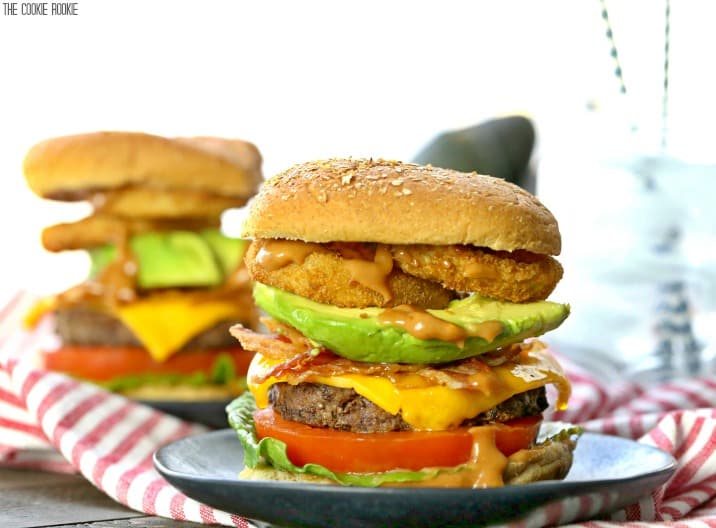 If you're looking for the PERFECT burger to throw together for your best BBQs this Summer, look no further.
These Loaded Cowboy Burgers with Spicy BBQ Mayo have it all!
Enjoy!