Pumpkin Pie Crumble is the perfect fall dessert recipe. Even better, this easy crumble recipe is sugar free! Make this tasty sugar free dessert for Thanksgiving and beyond!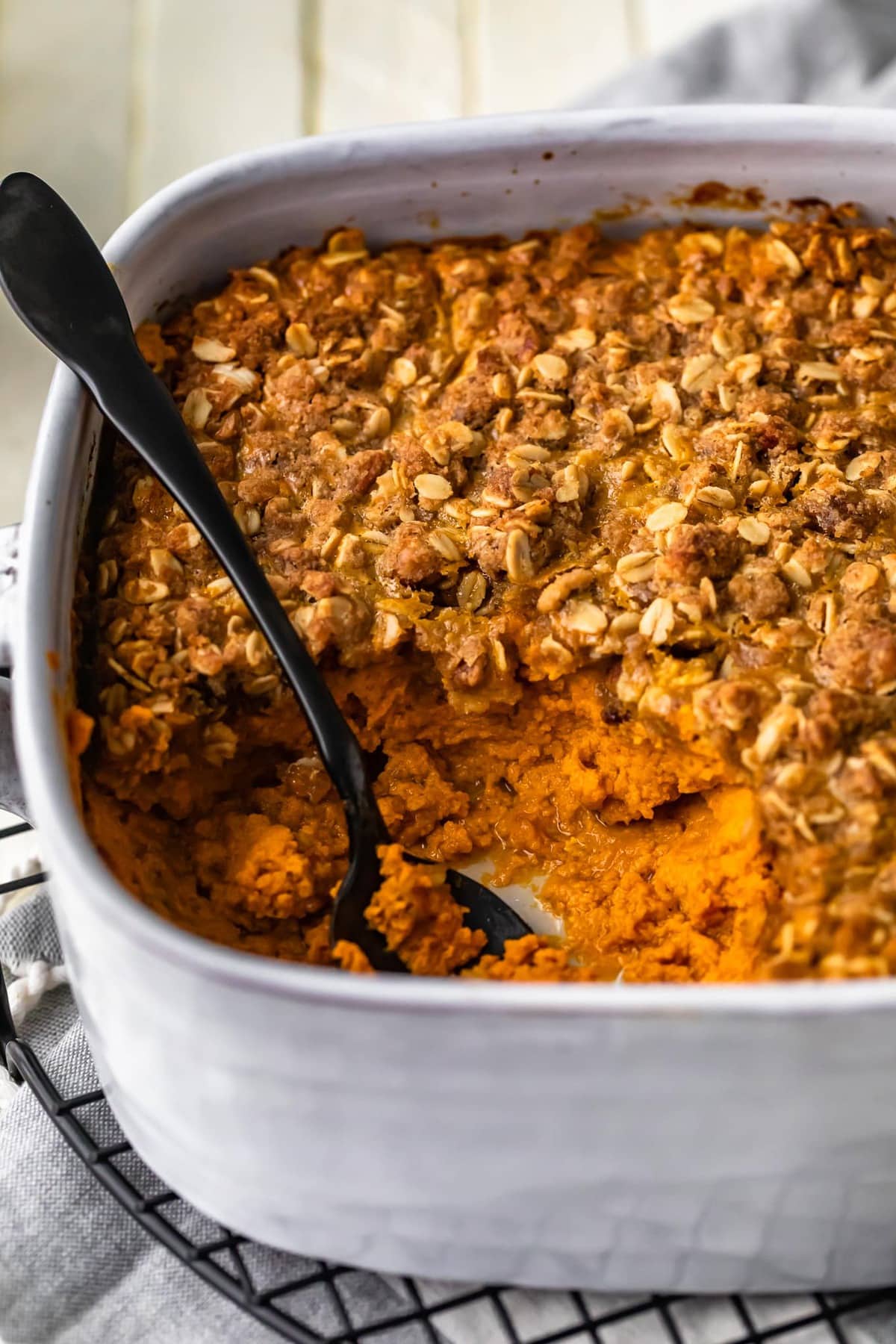 Pumpkin Pie Crumble Recipe
I love a classic crumble dessert. The fruity crumble recipes are great, but this Pumpkin Pie Crumble is the perfect fall dessert recipe! It's filled with creamy pumpkin and topped with a crunchy crumble topping that is absolutely to die for.
Even better, this recipe is sugar free. Instead of pouring in loads of excess sugar, we're using Stevia In The Raw® to sweeten it up. I used brown sugar for the pumpkin crumble topping, but you can replace that with stevia too. Now you can enjoy dessert this holiday season without the sugar!
This easy crumble recipe is just so delicious, and the recipe is simple. There's not much to it besides a bit of mixing and baking! Healthy, easy, tasty…you can't go wrong with this pumpkin pie crumble recipe! It makes a great Thanksgiving dessert too.
Looking for a sugar free dessert for the holidays? This Pumpkin Pie Crumble recipe is exactly what you need!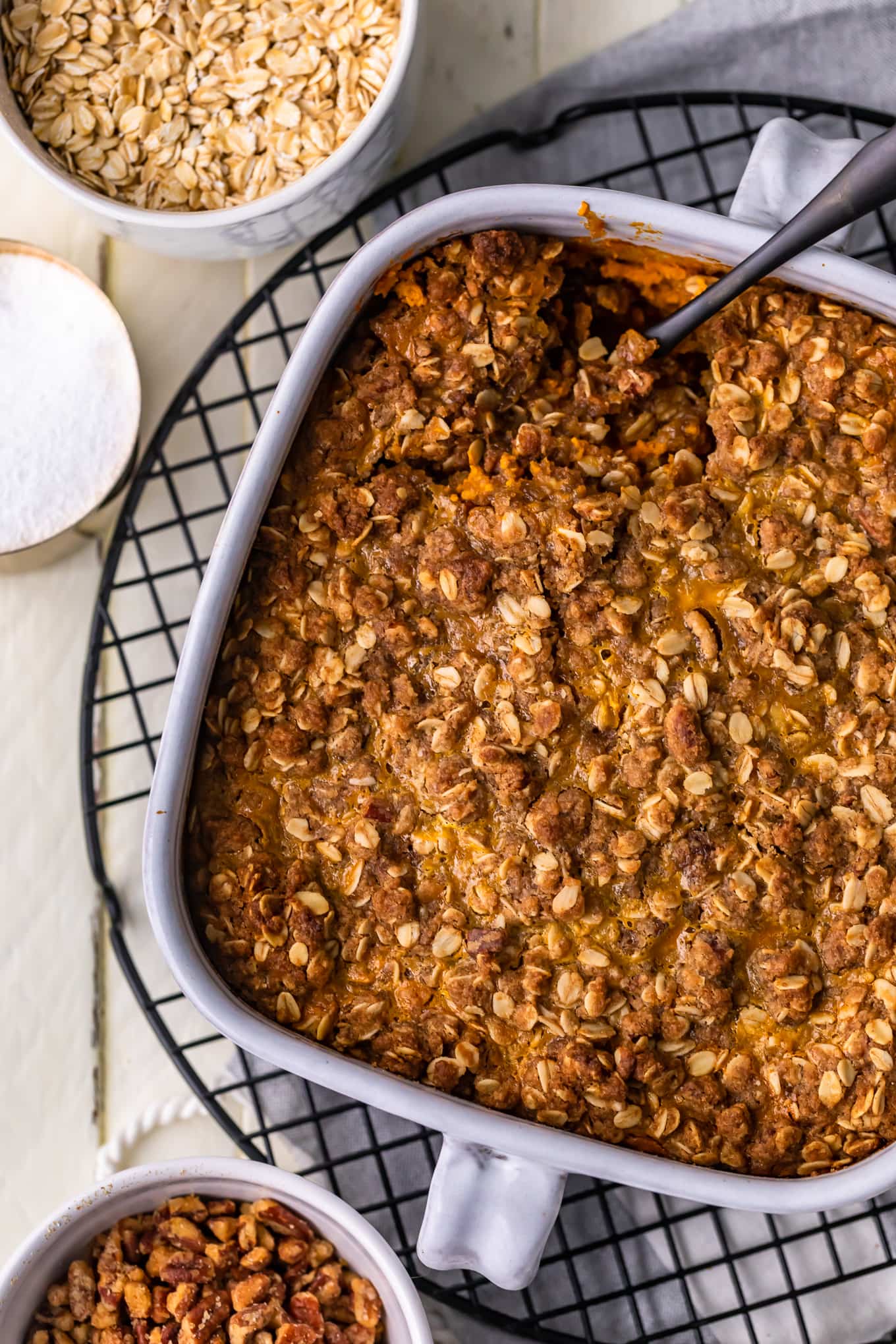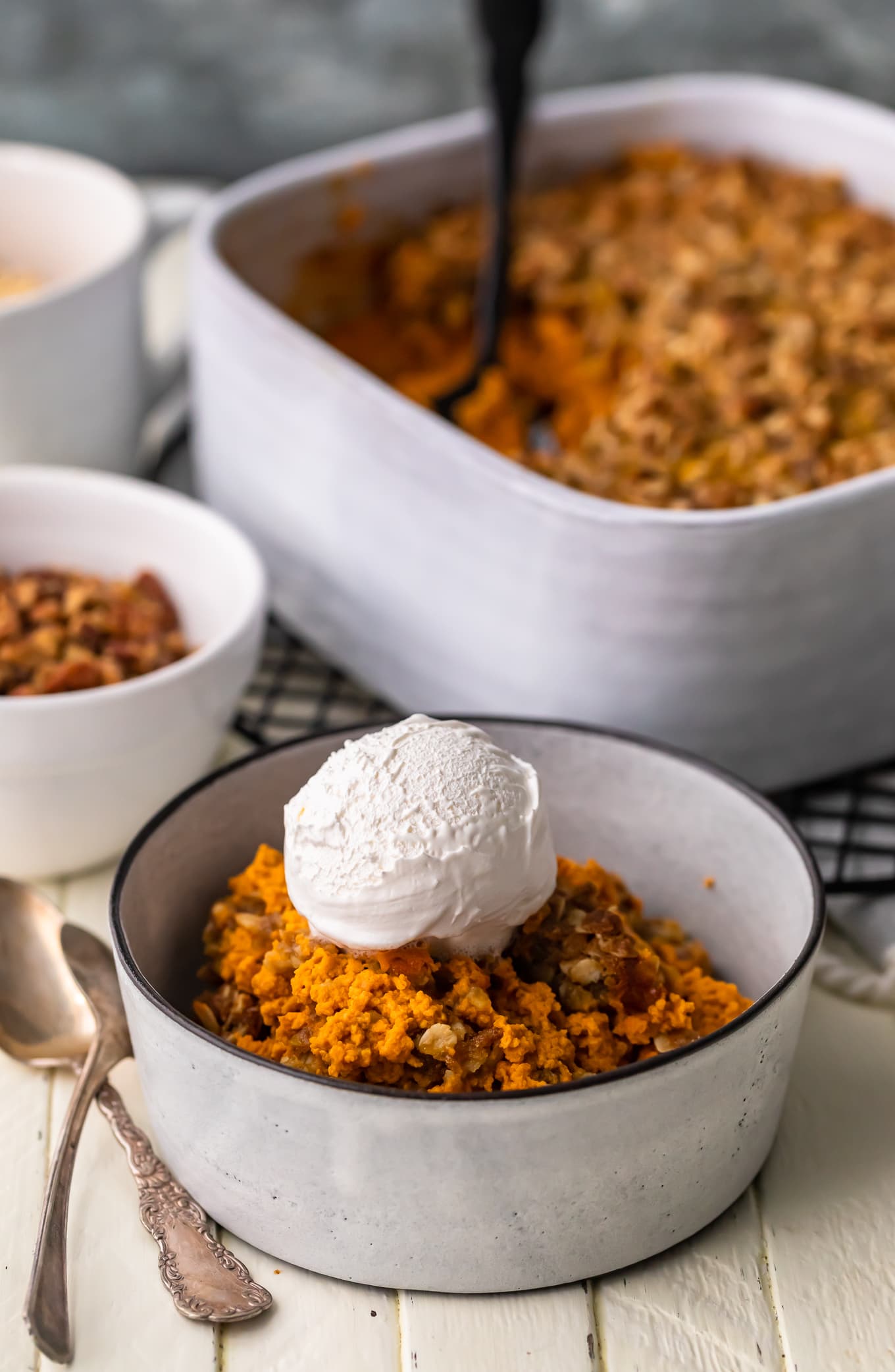 Healthy Pumpkin Dessert
I knew I wanted to come up with some healthy pumpkin desserts for the holiday season, and this sugar free pumpkin pie crumble recipe is the perfect option! With Stevia In The Raw®, it's never been easier to make holiday baking lighter. Stevia In The Raw® is a zero-calorie sweetener made from the sweet leaves of the stevia plant, and is absolutely perfect for all your baking needs.
Stevia In The Raw® Bakers Bag measures CUP FOR CUP with sugar…making swapping it out in all your favorite holiday desserts so simple and delicious. I'm obsessed with using it in so many sweets this time of year! Up to 700 calories are saved with every cup that is swapped. Easy, right?? You better check it out!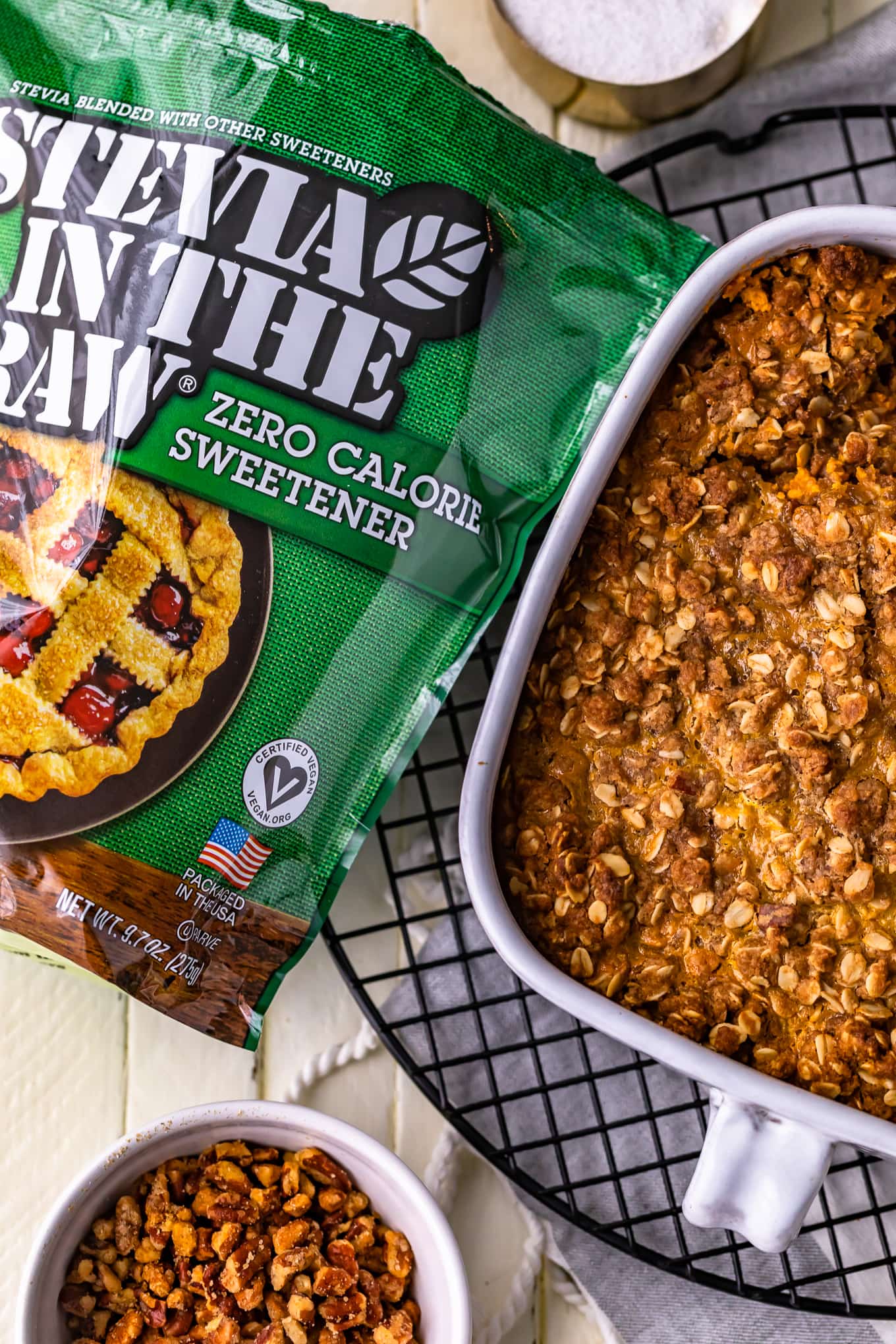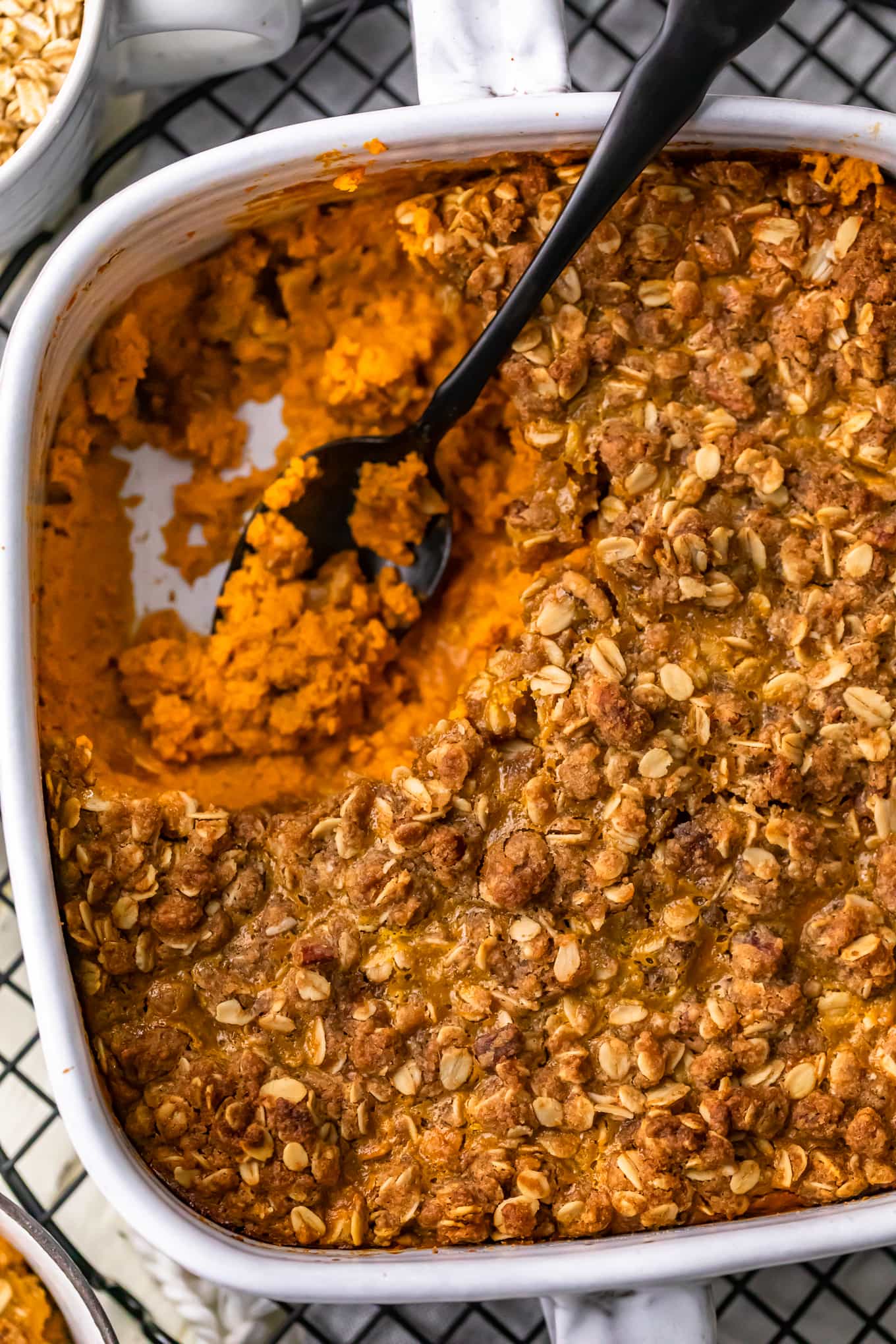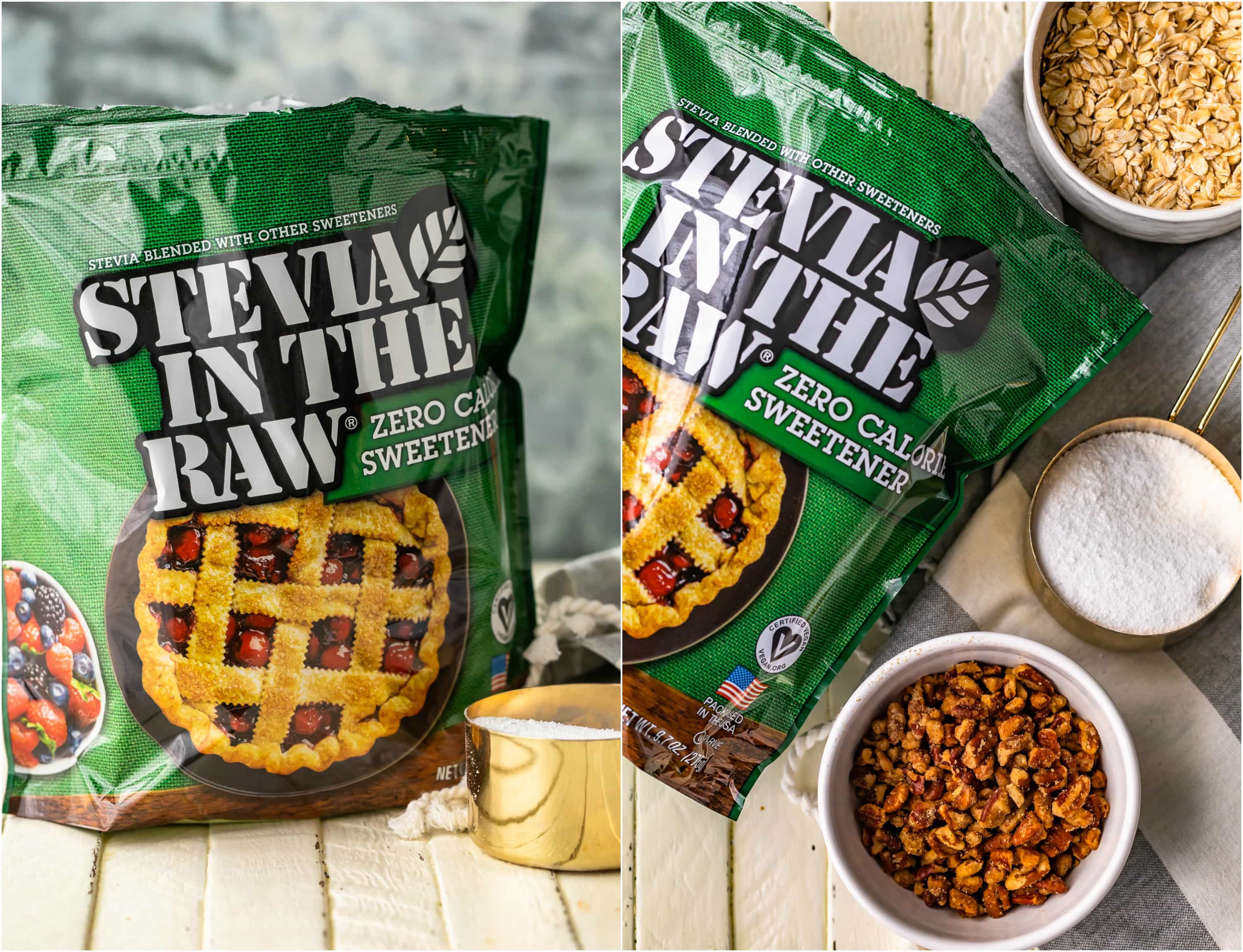 How to Make Pumpkin Pie Crumble
This pumpkin crumble recipe couldn't be easier! All you have to do is make the pumpkin mixture, make the crumble topping, combine them and bake.
How to make easy pumpkin crumble recipe:
Whisk together the pumpkin puree, half and half, eggs, Stevia In The Raw®, pumpkin pie spice, and salt.
In a separate bowl, combine oats, flour, pumpkin pie spice, and brown sugar (or replace with stevia).
Melt butter and stir it into the oat mixture.
Spread the pumpkin mixture into a baking dish in an even layer, then place the crumble topping mixture on top.
Bake at 350°F for 50 minutes.
I love how warm this crumble recipe is when it comes out of the oven. The creamy pumpkin and crunchy topping mixes so well, and it tastes amazing. Don't forget to top it off with a scoop of vanilla ice cream or some whipped cream!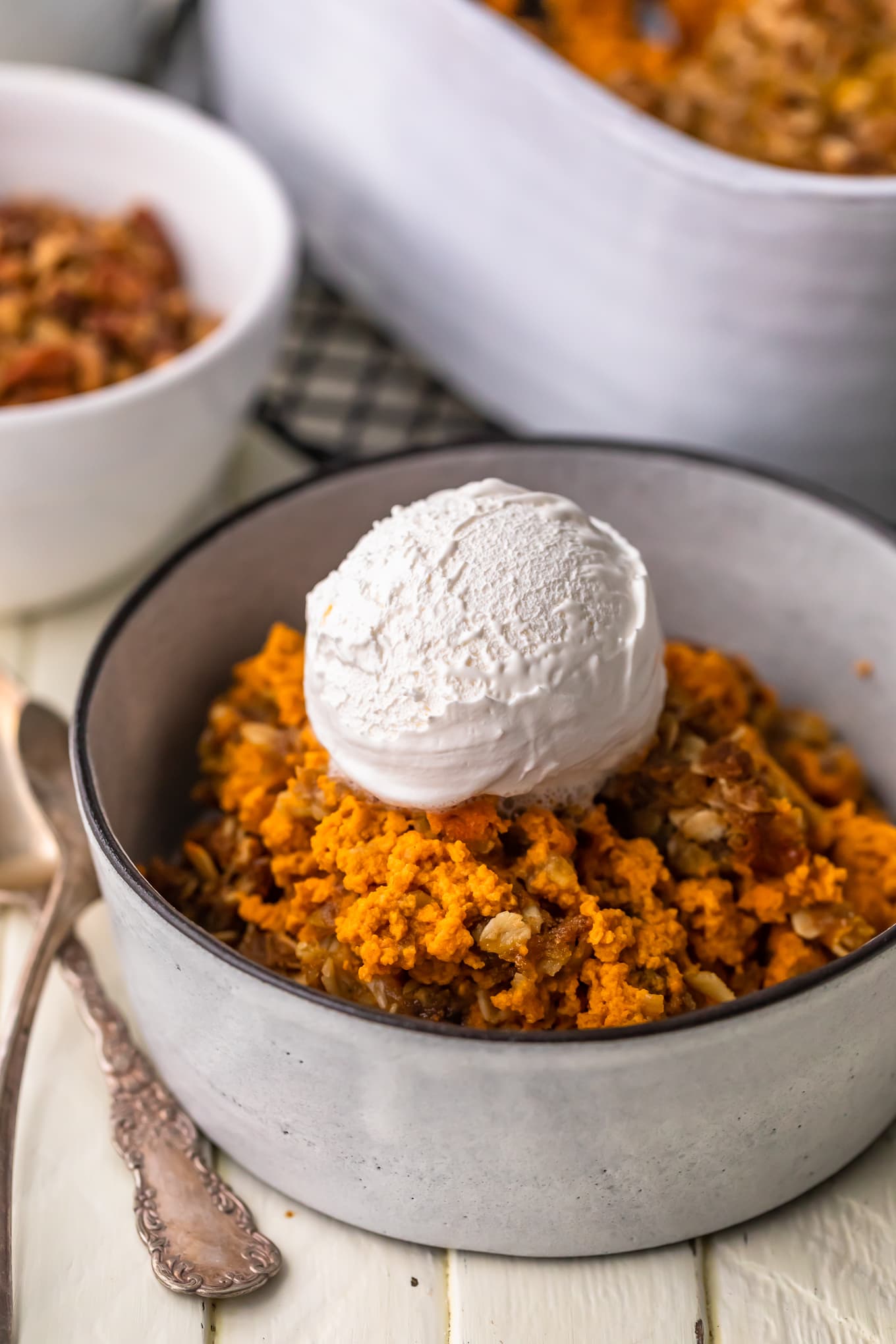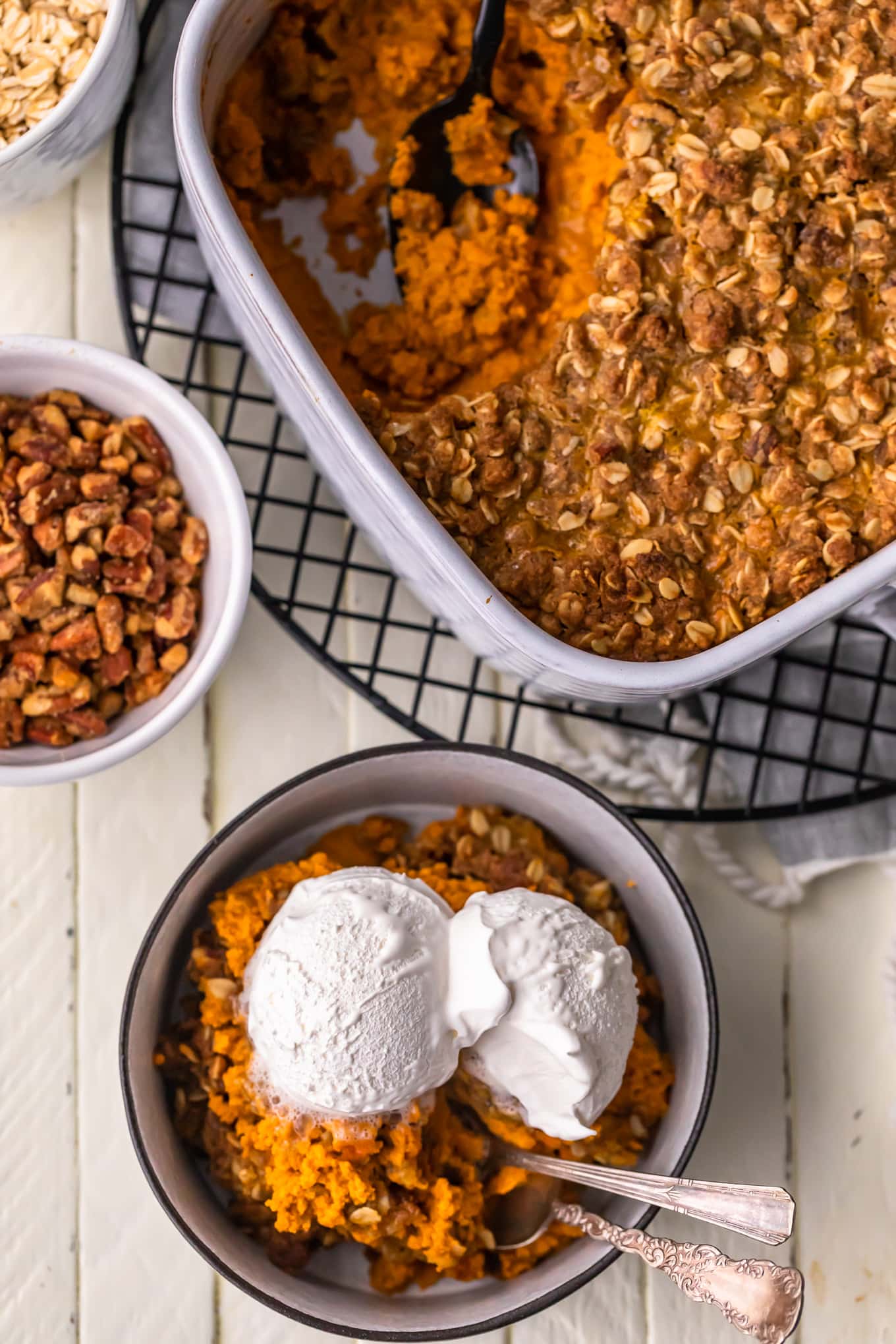 Pumpkin Crumble Topping
It wouldn't be a crumble without the crumble topping! I made sure to add some pumpkin pie spice into the topping mixture to give it its own pumpkin flavor. Perfect for a pumpkin dessert! I used brown sugar in my topping recipe, but if you want a truly sugar-free dessert, you can replace it with more Stevia In The Raw®.
Easy Pumpkin Recipes
I've shared SO many pumpkin recipes this season, so if you're a fan of pumpkin, there's plenty more where this came from. You can find all things pumpkin in my Guide to Easy Pumpkin Recipes. Here are a few of my favorites: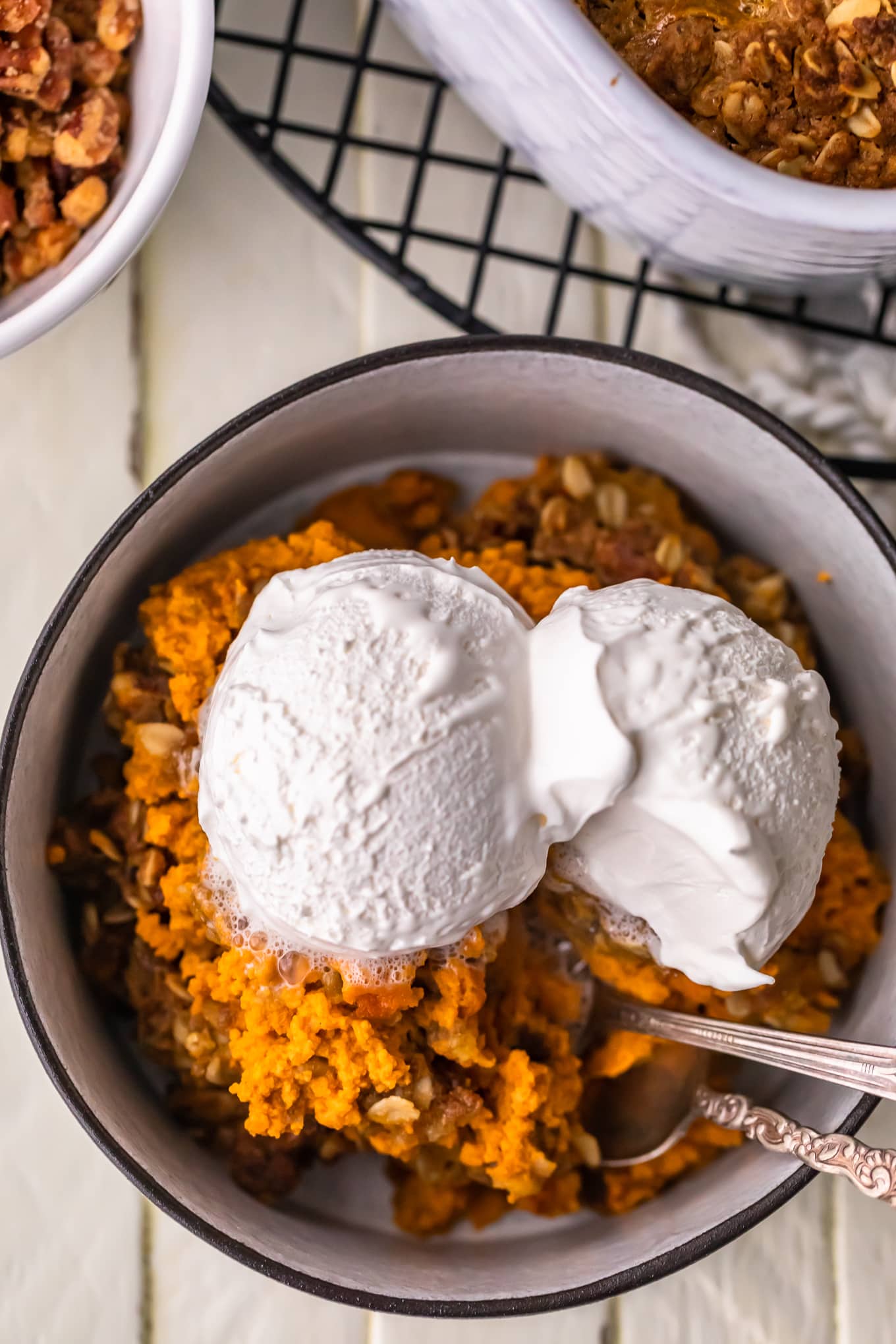 This easy crumble recipe is exactly what you need for the holidays. It's tasty and super easy to make. Happy holidays!
See the recipe card below for details on how to make this Pumpkin Pie Crumble recipe. Enjoy!
If you like this recipe, try these other easy fall desserts: