This Smoked Mac and Cheese is the ultimate macaroni recipe for barbecues and cookouts! It's cooked in a super creamy cheese sauce made with cream cheese, gouda, and cheddar, then topped with panko breadcrumbs. The smoker infuses it with the most amazing flavor!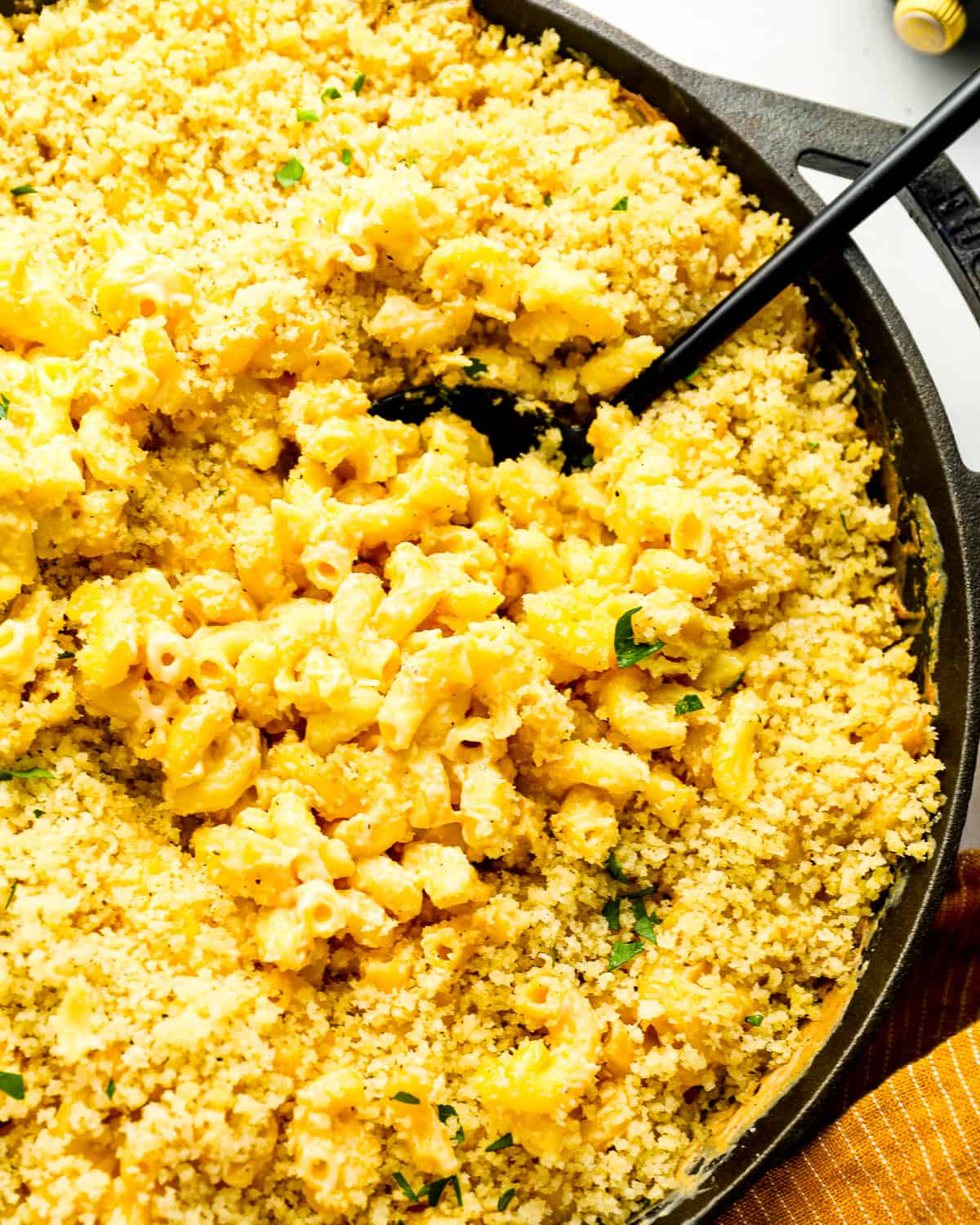 What's in this Smoked Mac and Cheese Recipe?
Ultra-creamy and rich mac and cheese is infused with smokey flavor for a fun and unique take on a classic BBQ side dish.
Elbow Macaroni: The classic choice for mac and cheese, although you can use any short pasta shape.
Unsalted Butter: Adds richness to the cheese sauce, and helps bind the topping.
All-Purpose Flour: Combines with the butter to create a roux that thickens the sauce.
Spices: Mustard powder, ground black pepper, and garlic powder add a rich depth of flavor.
Half-and-Half: Makes this mac and cheese sauce extra creamy and rich.
Cream Cheese: Thickens the sauce and adds a bit of tanginess.
Cheese: A combination of cheddar and gouda creates a creamy, flavorful mac and cheese.
Panko Breadcrumbs: Creates a crunchy topping.
Pro Tip: Use freshly-grated cheeses, as they melt better than pre-shredded.
Variations on Smoked Gouda Mac and Cheese
Feeling fancy? Try adding in some crumbled cooked bacon, diced jalapeños, shredded chicken, frozen peas, caramelized onions, or pulled pork.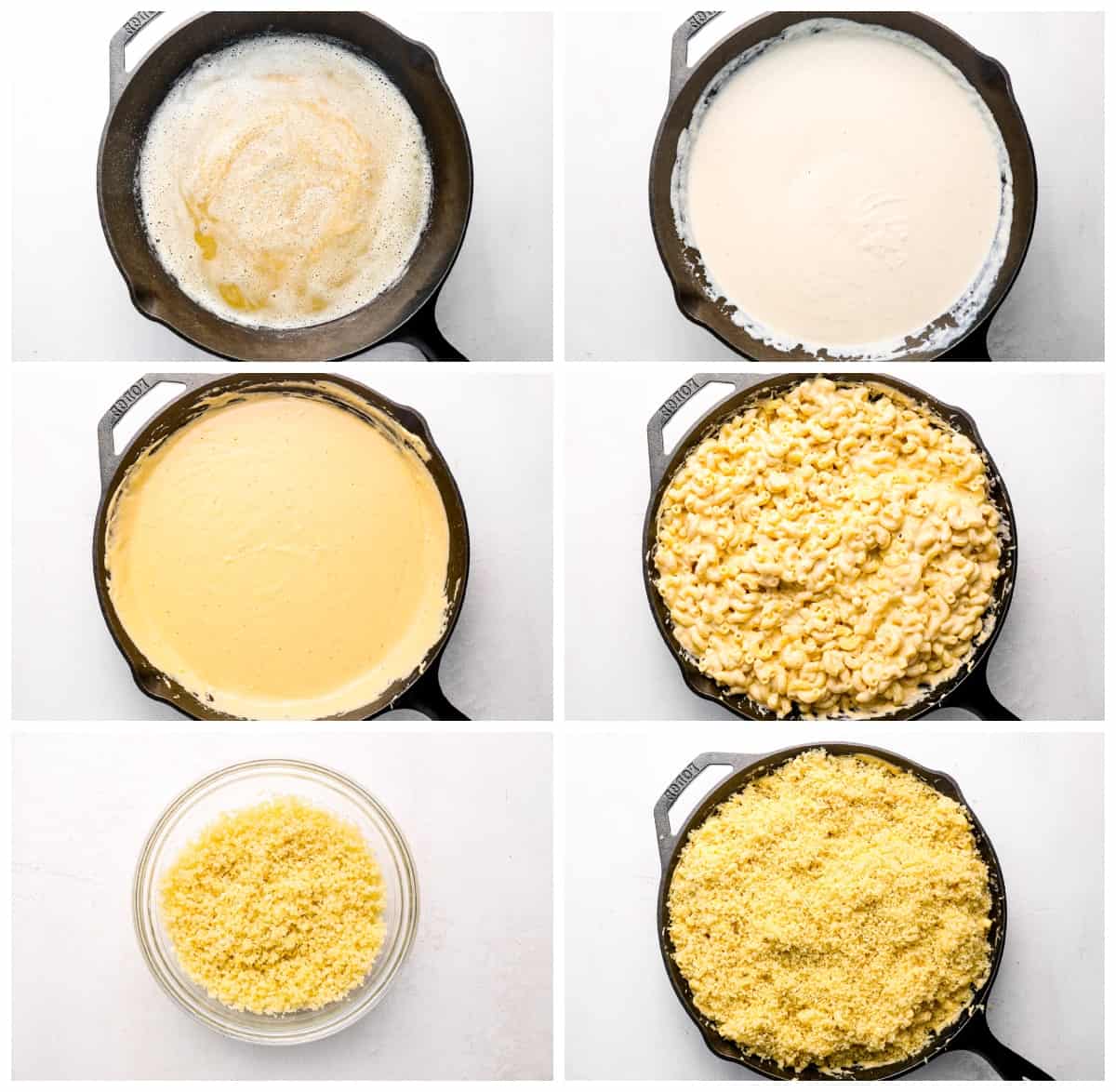 What wood is good for smoking mac and cheese?
I recommend a mild light wood, like cherry, maple, apple, or pecan. Mac and cheese takes on a smoky flavor quickly, so heavier wood will overpower the flavor.
Can I make this ahead of time?
You sure can! Assemble the dish fully, then place it in the refrigerator until you are ready to smoke it.
How long does it take to smoke mac and cheese?
It only takes 1 hour to smoke mac and cheese. However, if you love smoky flavor, you can leave it in for up to 2 hours.
Can you overcook mac and cheese in a smoker?
Yes! That's why we keep the temperature at 225°F. Any hotter, and you risk overcooking the noodles.
Can I make smoked mac and chees without a smoker?
Yes! You can either create a smoker using your grill and a smoker box, or you can bake this mac and cheese in the oven. If you bake it in the oven, use smoked gouda cheese to add that smoky flavor.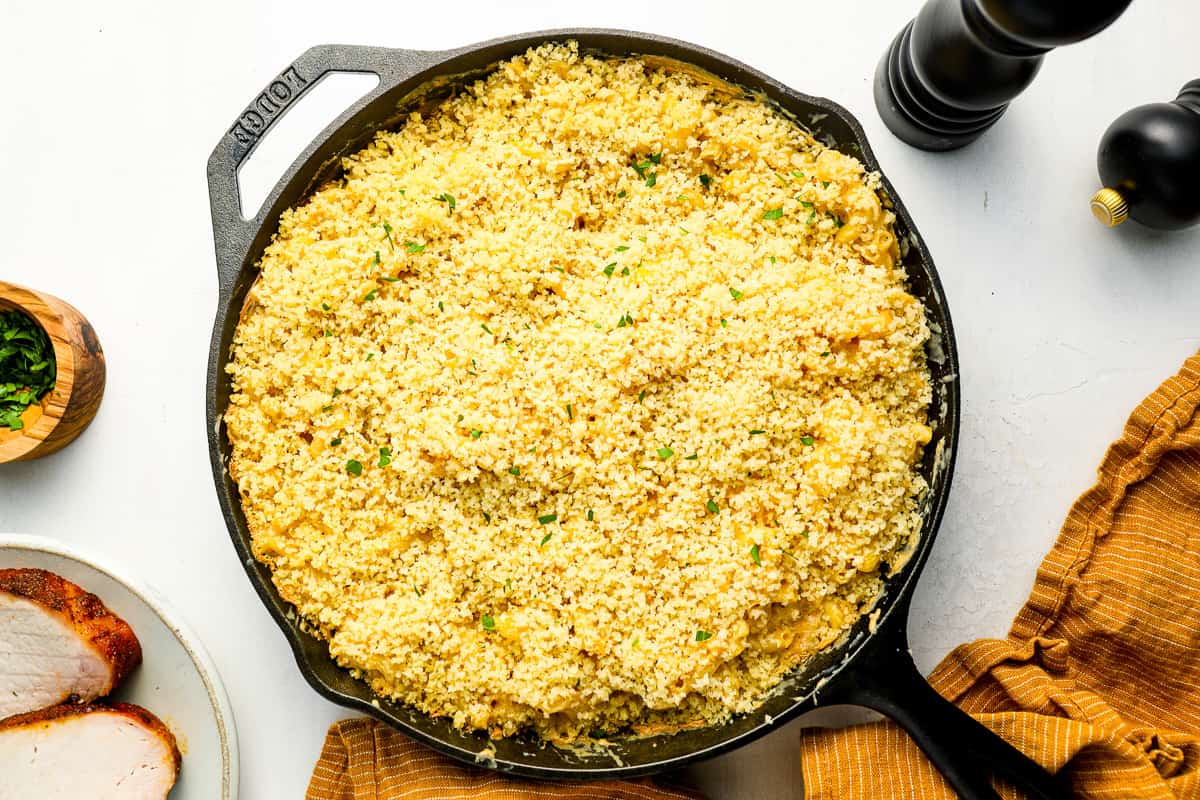 How to Store and Reheat
Store leftover smoked mac and cheese in an airtight container in the refrigerator for up to 4 days. Reheat covered with aluminum foil in a 350°F oven for 20 minutes, then remove the foil and bake for another 10 minutes, until hot and bubbly.
How to Freeze
Freeze macaroni and cheese in an airtight container for up to 3 months. Let thaw overnight in the refrigerator before reheating.
Serving Suggestions
This smoked macaroni and cheese pairs perfectly with your favorite grilled dishes, like juicy grilled burgers, grilled chicken wings, St. Louis grilled ribs, or grilled salmon. Add a side of coleslaw or corn salad for a complete meal.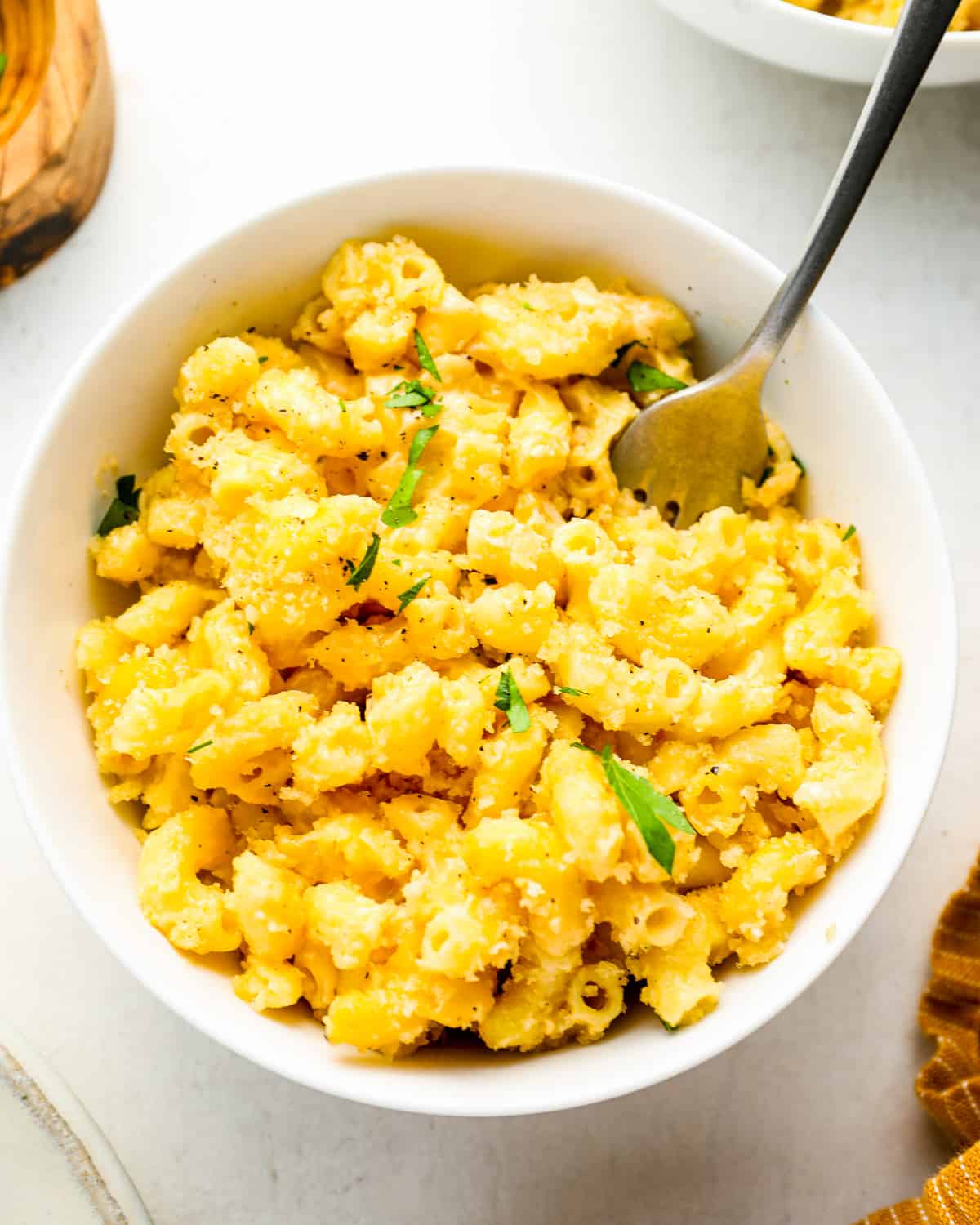 More Smoker Recipes We Love
Our Best Mac and Cheese Recipes