I have a new food addiction. A seriously debilitating addiction. Blackened Chicken Alfredo Nachos. Oh. My.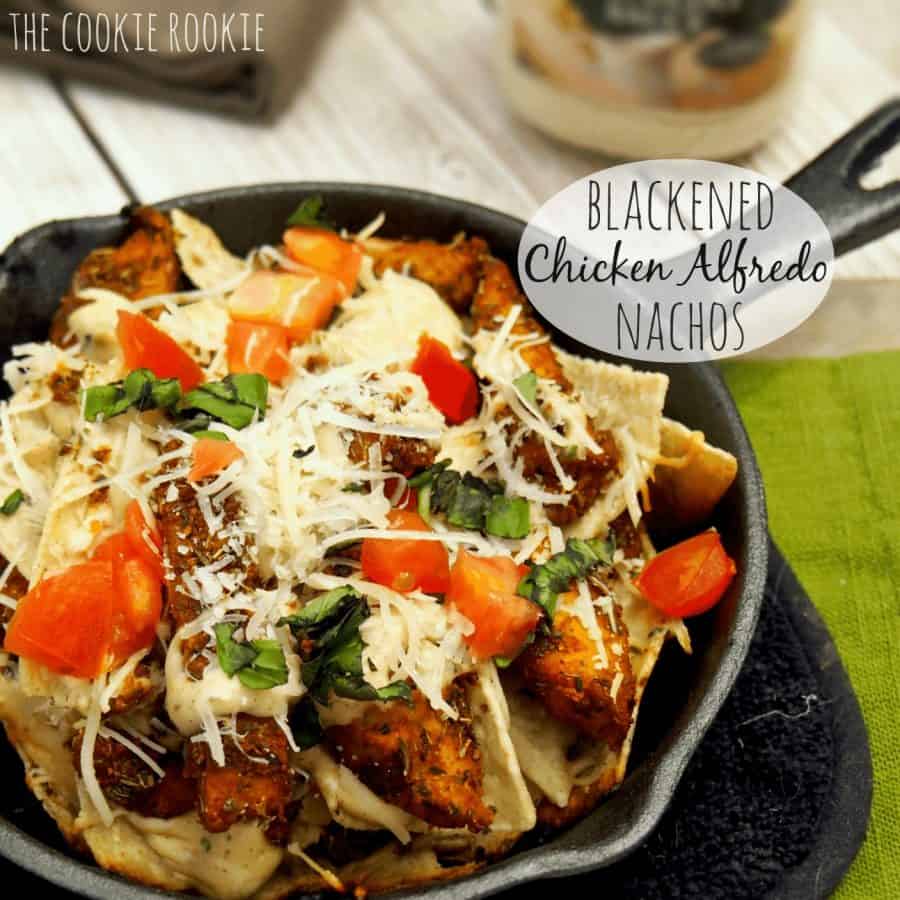 Have you ever eaten something at a restaurant and immediately started planning when you would make it at home?! My friend Kelly and I went to lunch at a tiny Italian restaurant by our work and they only have about six items on their lunch menu. I ordered the Chicken Nachos. No description. When it came to the table…I realized it was something I had never eaten, and never even thought of! Chicken Alfredo Nachos…with alfredo sauce. GAME CHANGER.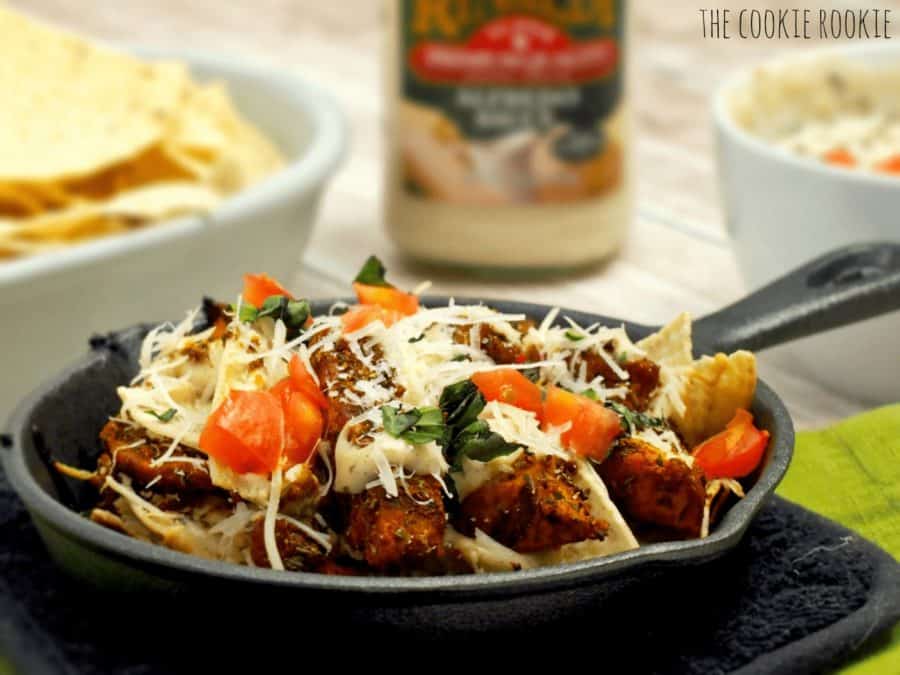 This simple meal combines two of my biggest food genre loves, Mexican and Italian. I have been missing out for so long, I had to replicate them right away at home! (Why couldn't it have been something healthy like brussel sprouts?! Its always the fattening stuff that I just can't live without!) Where has this idea been all my life??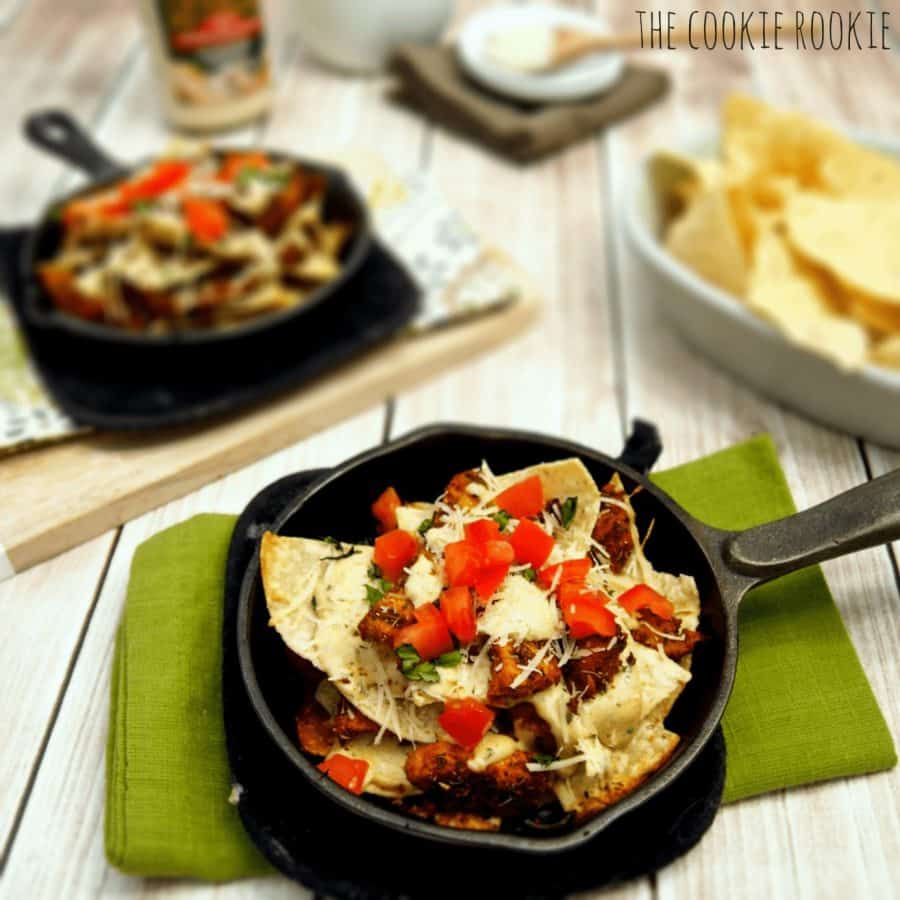 These nachos don't need many toppings to be delicious. I just used Alfredo sauce, blackened chicken, roma tomatoes, and some parmesan cheese. Heaven on a plate/skillet…really.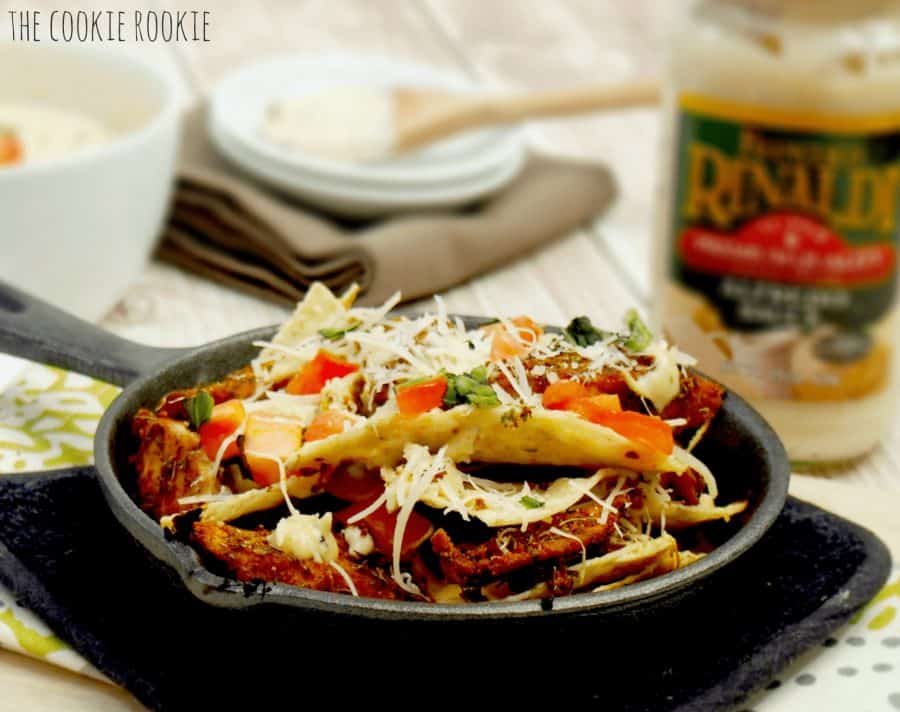 I grilled these, because every good plate of nachos should be grilled, and honestly looking at the pictures is making me miss them again. (I might have to go back to that lunch spot again tomorrow!) You can grill them on the stove, or on an actual grill. Its currently snowing in April here in St. Louis, so stove-top was the grill of choice.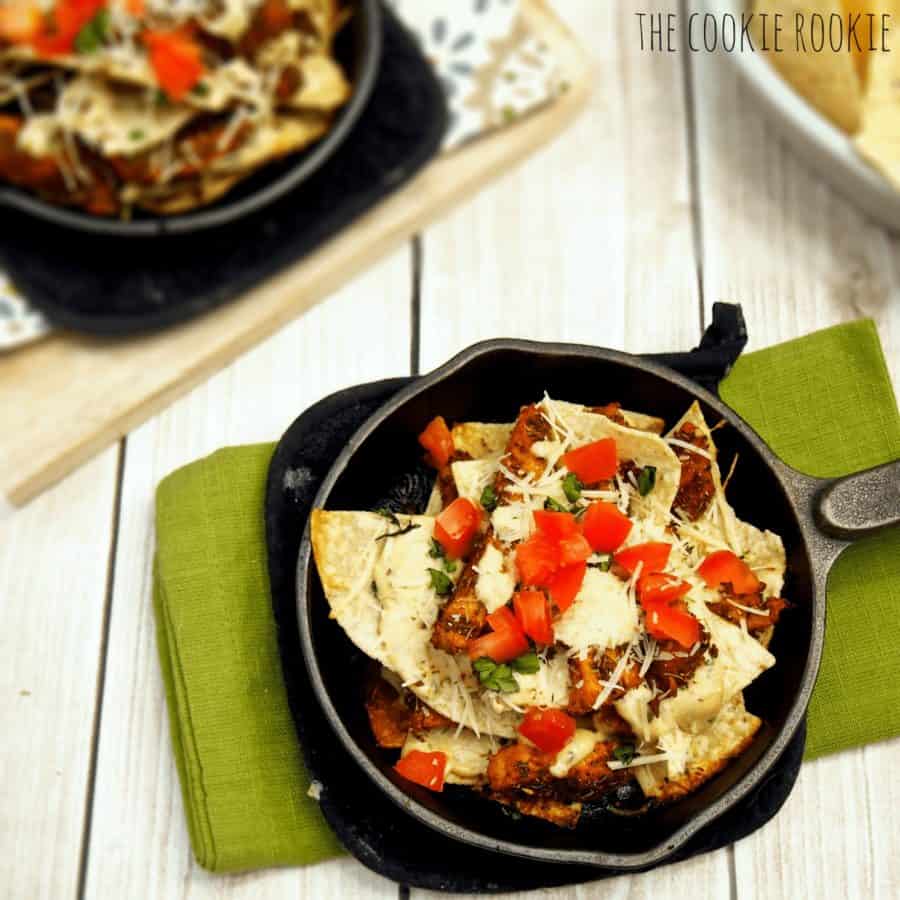 This is not a sponsored post, but the good people at Francesco Rinaldi Pasta Sauce were gracious enough to send me some of their delicious alfredo sauce to sample as well as give away to my readers!! Double score: new food obsession coupled with some free pasta sauce! I'll be giving away 5 bottles of sauce, 1 per winner. Enter below if you're interested in giving it a try!! I had never had it before, so I was so excited to give it a try. Its flavorful and delicious! Makes these nachos even easier. You have no excuse not to try them if I send you free alfredo sauce!!
Be sure to try our BAKED Chicken Alfredo Nachos too!