These tasty Chicken Casserole Recipes will make dinner easy tonight! Throw everything in one dish and bake in the oven until hot and bubbly. Casseroles filled with chicken, cheese, rice, noodles, pasta, vegetables, and more make for the best comfort meal. The whole family will eat these right up.
Easy Chicken Casseroles for Dinner
What's so great about casseroles? Making any of these easy chicken casserole recipes will answer that question fast.
They're quick to prep and easy to make, which is a must when cooking weeknight dinners for the family. Throw a bunch of ingredients into a dish, bake until hot, and you'll have the most delicious dinner in no time!
Better yet, they're so tasty because they're filled with the best foods: chicken, cheese, rice, noodles, vegetables, sauces…talk about comfort food!
Chicken Casseroles are also a great way to feed the whole family, because there's plenty of food to go around, and they make great leftovers too. You can even make them ahead of time and keep them in the freezer, so dinner will be ready in a flash.
These are some of my all-time favorite recipes to make when I'm stuck on what to cook for dinner.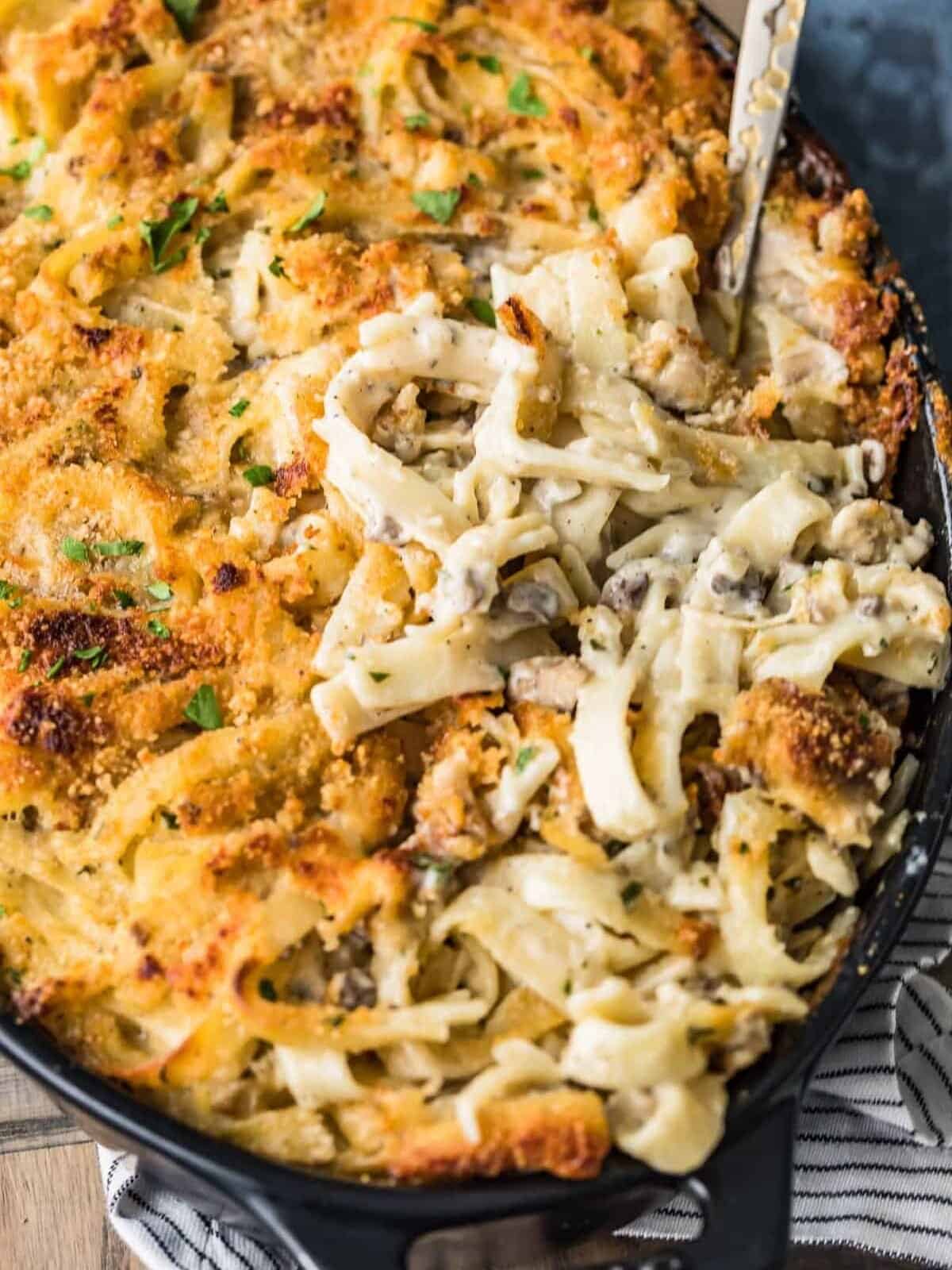 Leftover Chicken Casserole Recipes
Use any leftover chicken you have to make these quick and easy casseroles. You can use rotisserie, cubed, or shredded chicken to mix in with the rest of the ingredients.
Comfort Food Casseroles
These traditional chicken casseroles are the definition of comfort food! Cheese, veggies, rice, and all the best ingredients make for the coziest dinner.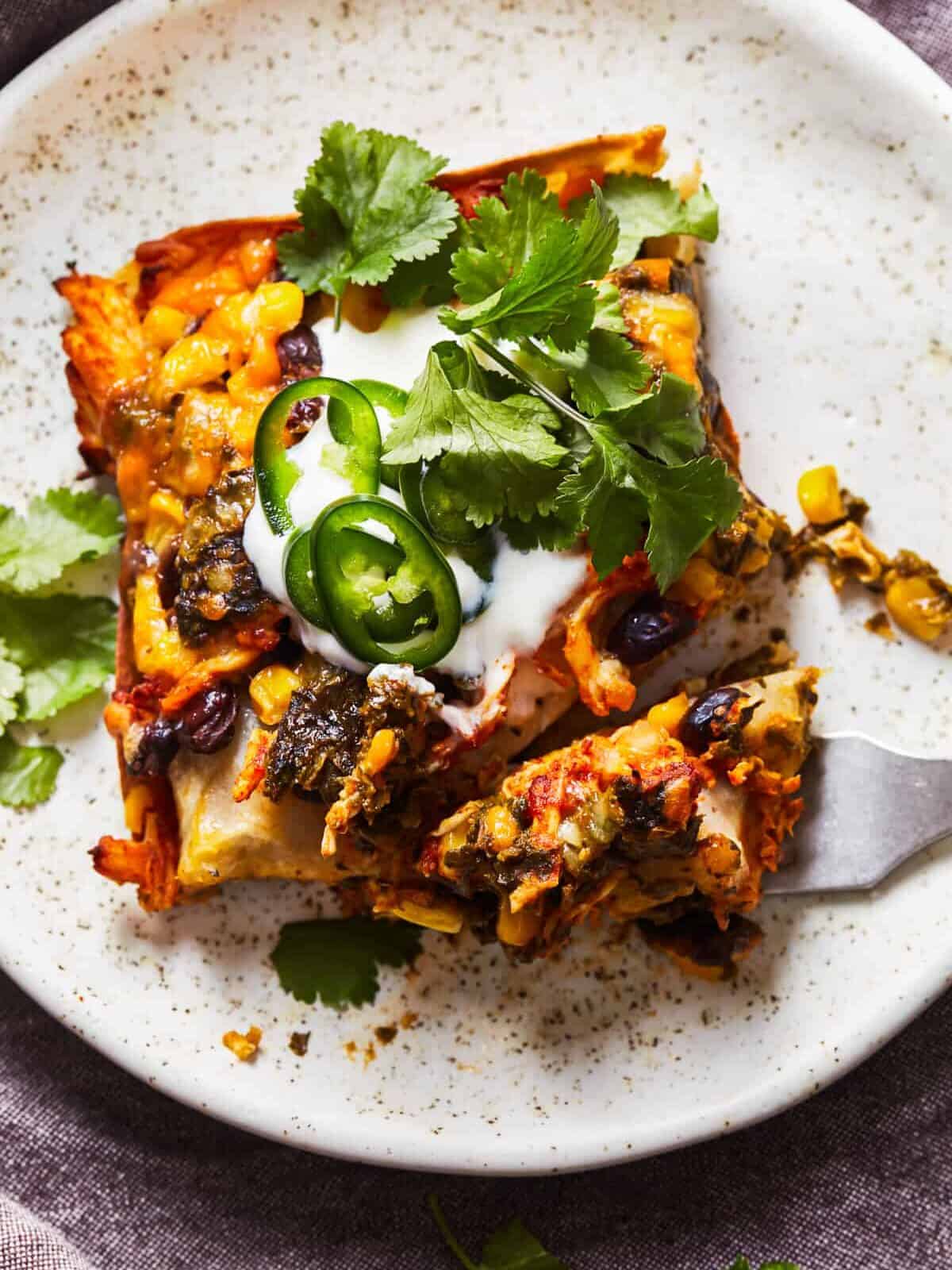 Mexican Chicken Casseroles
If you love Mexican food, these chicken casserole recipes are sure to satisfy. Take taco night to a new level!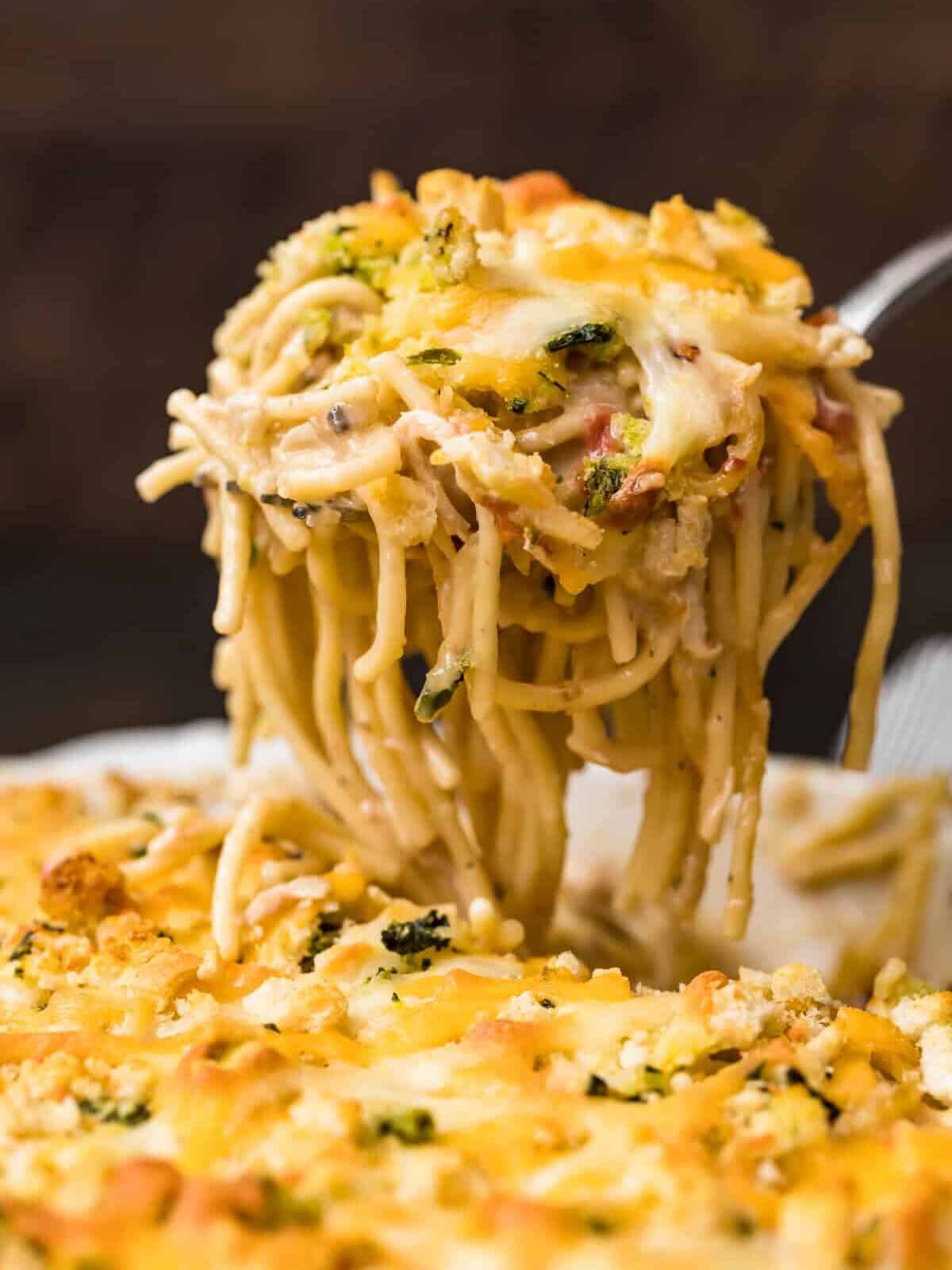 Baked Pastas with Chicken
The whole family will love these easy, cheesy, pasta dishes. Made with chicken, noodles, sauces and of course plenty of cheese!
These easy chicken casserole recipes will be your new go-to dinner any night of the week. Be prepared to make these again and again, because everyone is going to love them!
More Easy Dinner Recipes
If you're not craving a casserole tonight, try these other delicious and easy dinners instead!
Recipe Ideas