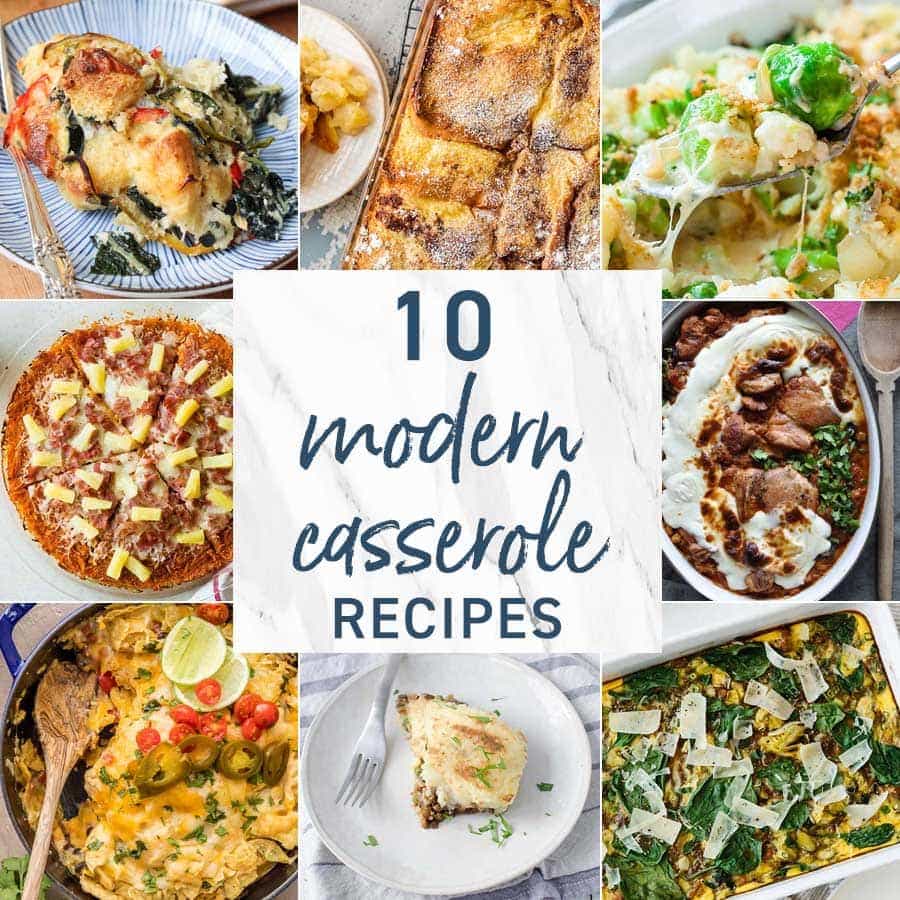 Hi there! It's Maryanne from The Little Epicurean. A few weeks ago we explored classic casseroles like broccoli and cheese casserole and hamburger hotdish. Today we're venturing into the world of modern casseroles. These modern casseroles take a new spin on old favorites. We've got gluten-free options, vegan dishes, and even some paleo-friendly ones as well. Enjoy!
Chicken Nacho Casserole | The Cookie Rookie This super easy chicken nacho casserole is a cheesy, spicy, delicious TexMex meal you can whip together in minutes!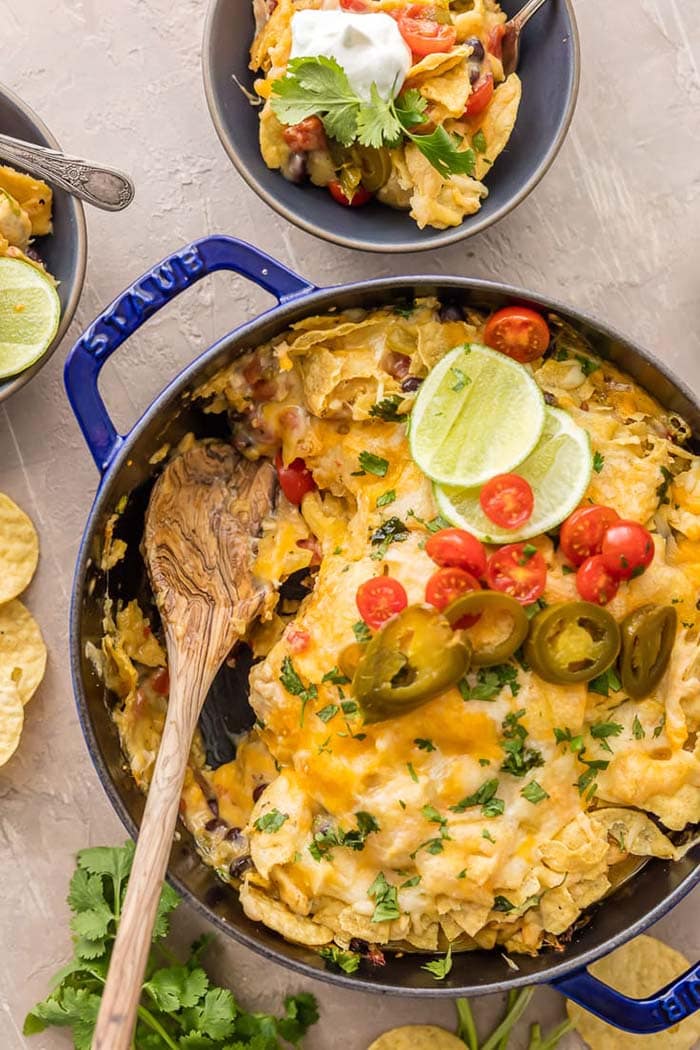 Epic Winter Veggie Gratin | Peas and Crayons This mixed veggie gratin combines cauliflower, broccoli, and brussels sprouts with two kinds of cheeses for a flavorful dish that everyone will love.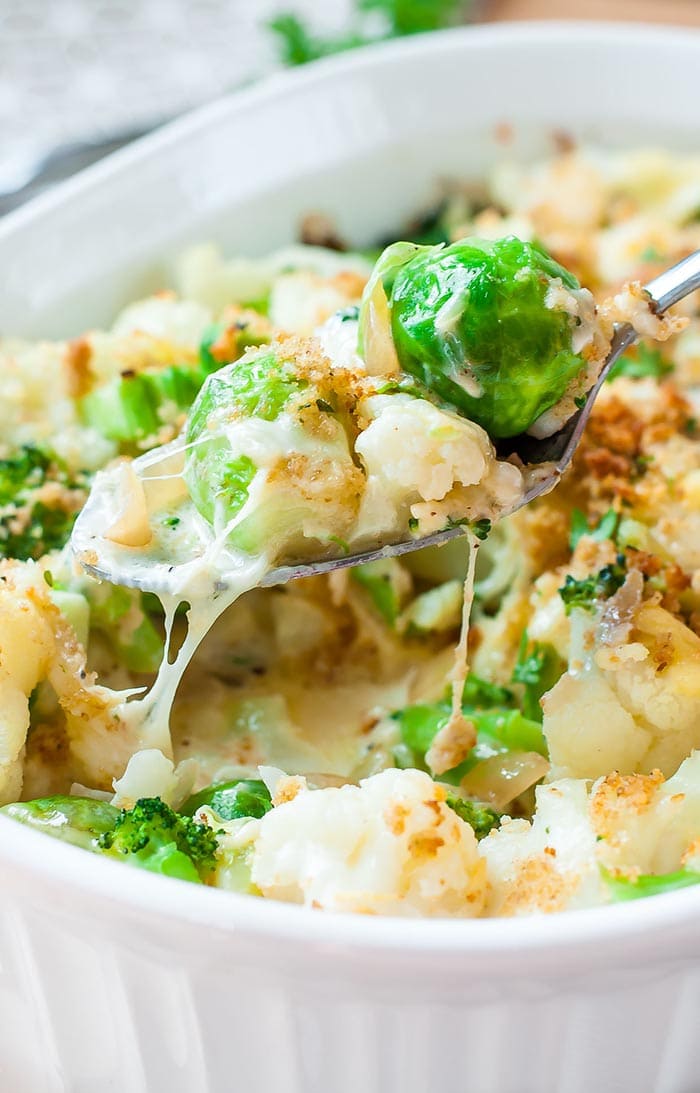 Clear the Fridge Bread Pudding | The Little Epicurean The name says it all: clear the fridge! Mix together whatever you might have in the fridge (be it kale, zucchini, bell peppers, eggplant, etc) and toss it with some bread, cheese, and eggs for a simple yet tasty bread pudding casserole.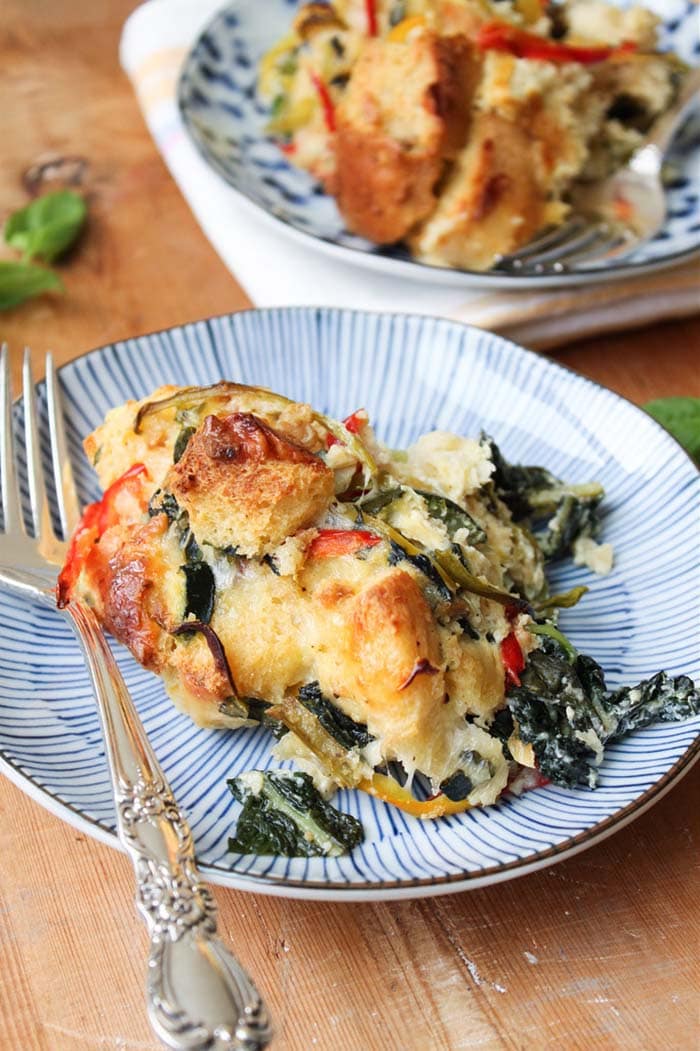 Apple Pie Overnight French Toast Casserole | The Cookie Rookie Who says casseroles need to be savory? This modern sweet casserole combines the best of apple pie with French toast. It's a wonderful make ahead breakfast that's great for serving on weekends and holidays.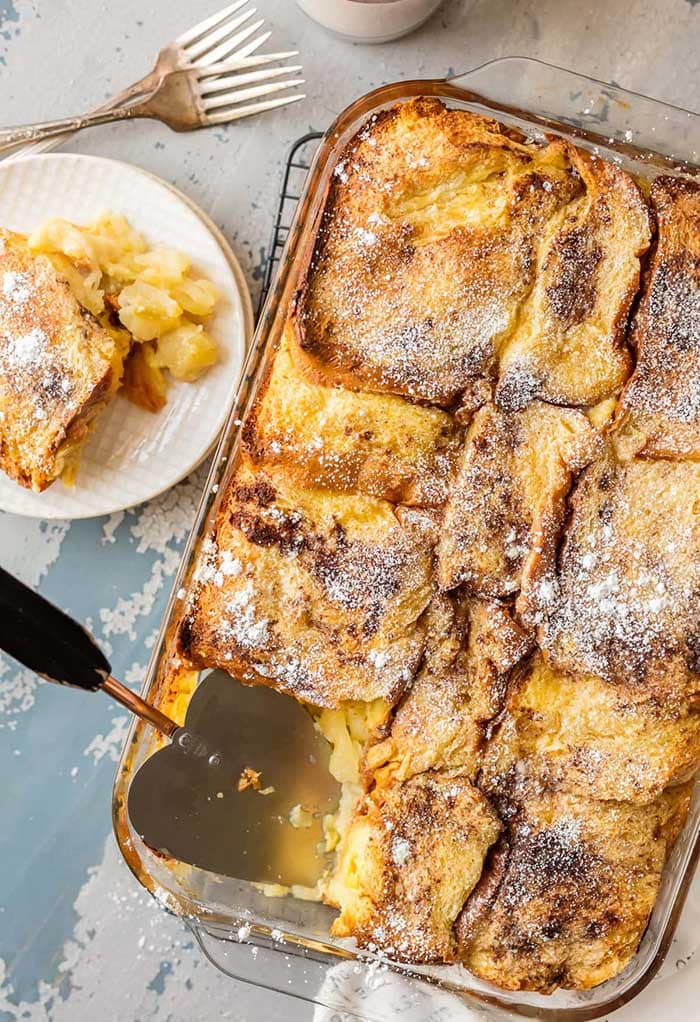 Healthy Breakfast Casserole | Downshiftology This healthy breakfast casserole is gluten-free and paleo-friendly. It's made with turkey, spinach, and artichoke. It's also naturally low-carb!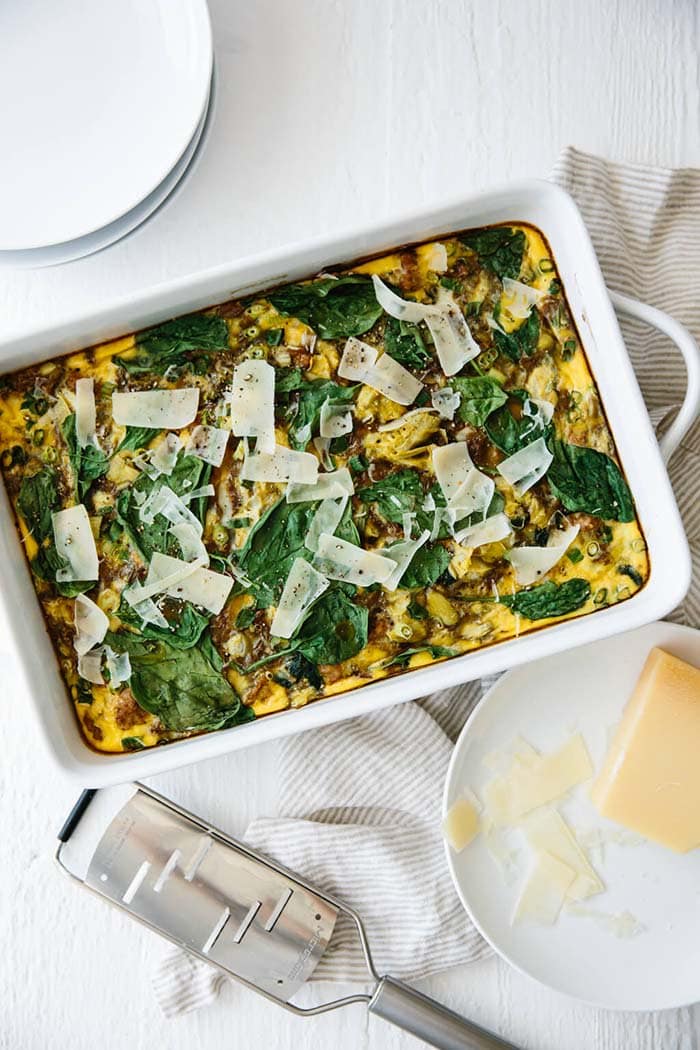 Hawaiian Baked Spaghetti Squash Casserole | Food Faith Fitness Fan of Hawaiian pizza? Then you'll love this Hawaiian baked spaghetti squash casserole. It combines ham, pineapple, and cheese with the healthy spaghetti squash for a low carb alternative!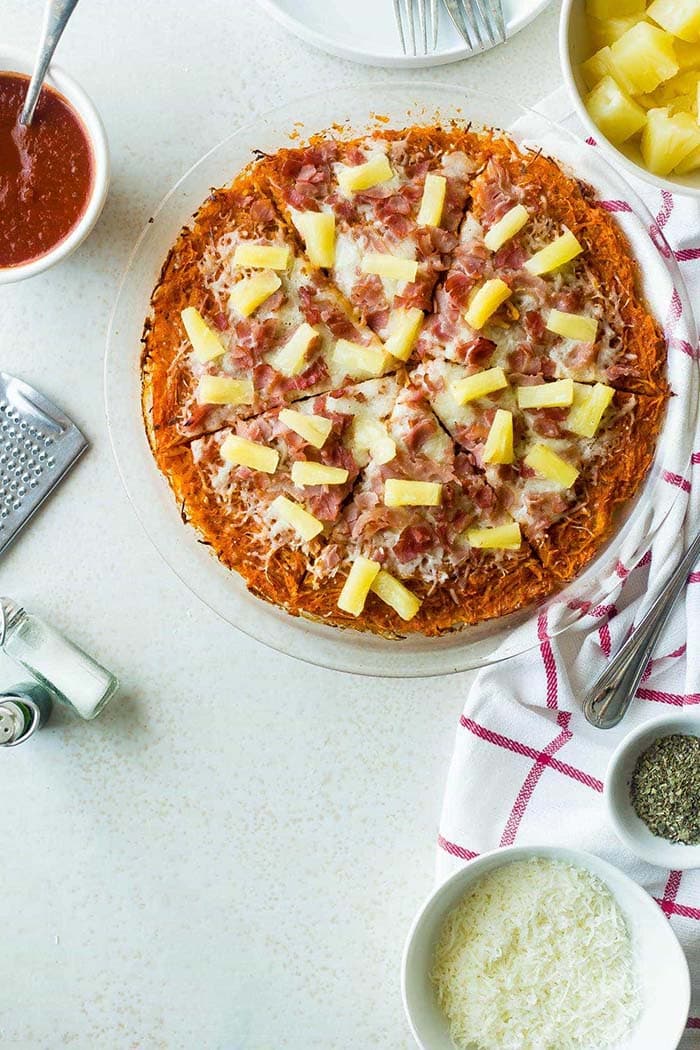 Vegan Lentil Shepherd's Pie | Delish Knowledge This vegan version of shepherd's pie replaces the meat with a medley of lentils, leeks, carrots, and celery. It's a rich vegan stew that's topped with creamy, dairy-free mashed potatoes.
Spaghetti Squash Enchilada Casserole | Lexi's Clean Kitchen Made with a paleo-friendly sauce, homemade refried beans, and mixed with a bunch of vegetables, this spaghetti squash enchilada is a hearty dish! Best of all, it's great for meal prep.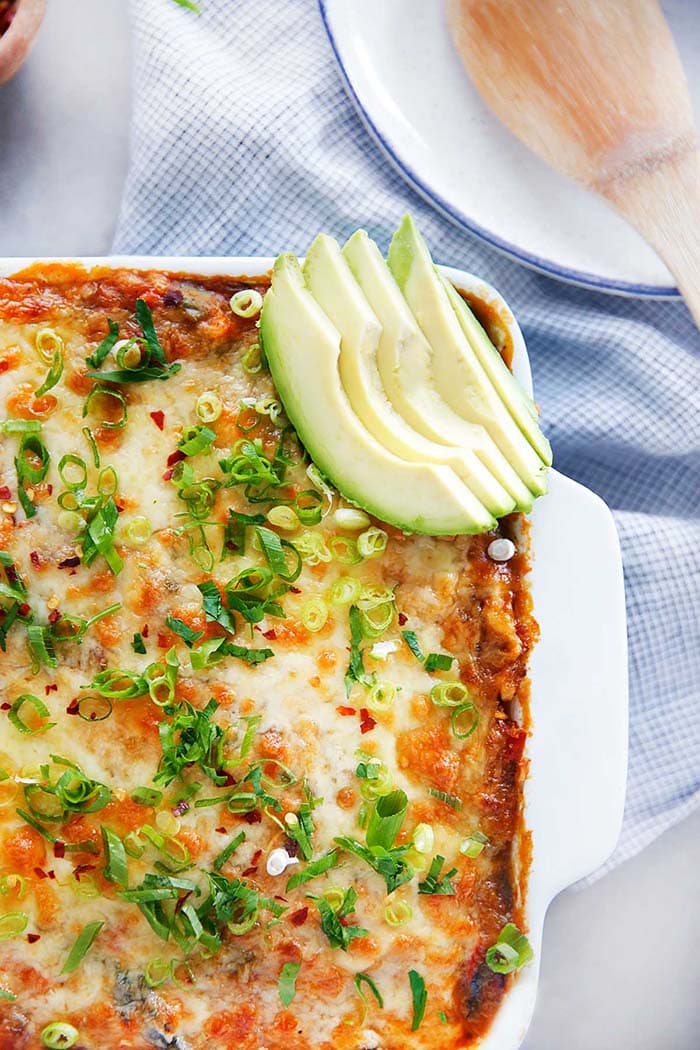 One-Pot Cheesy Chicken and Rice | Hola Jalapeno It's everything you need for dinner baked into one pot. Gluten-free and kid-friendly, this one pot creamy chicken and rice is made with tomatoes, spinach, white beans, and cheese. You can eve make extra batches to keep in the freezer for an easy weeknight meal.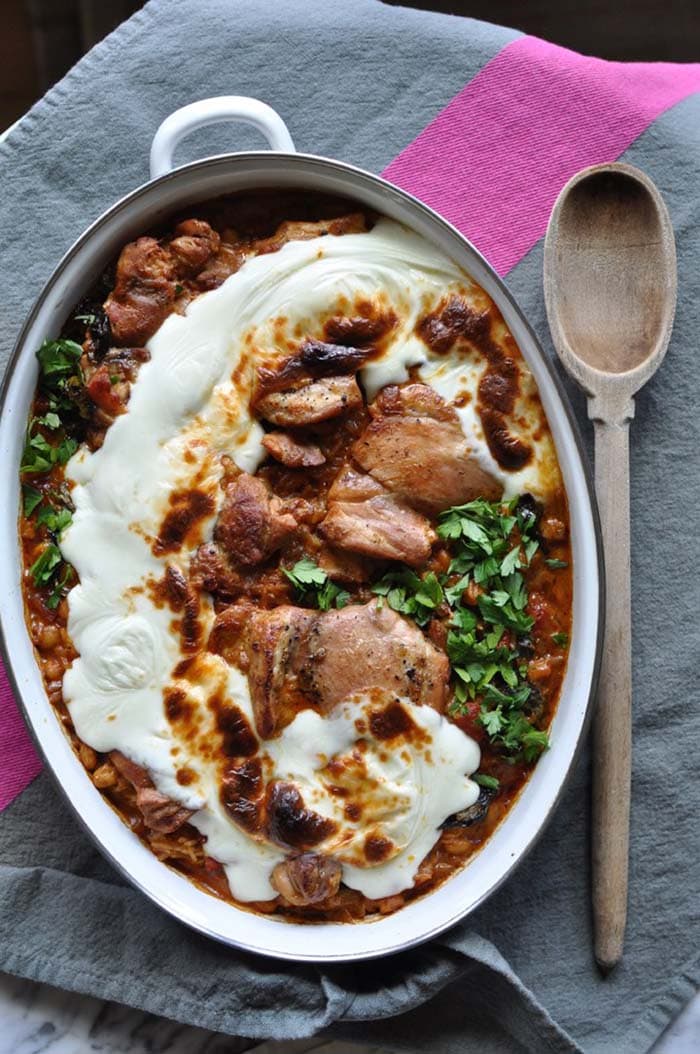 French Onion Mushroom Casserole | Cooking on the Weekends Imagine all the flavors you love in French onion soup transformed into a casseroled dish. This French onion mushroom casserole is a like a warm hug. It's a comforting meal perfect with you need a little pick-me-up!