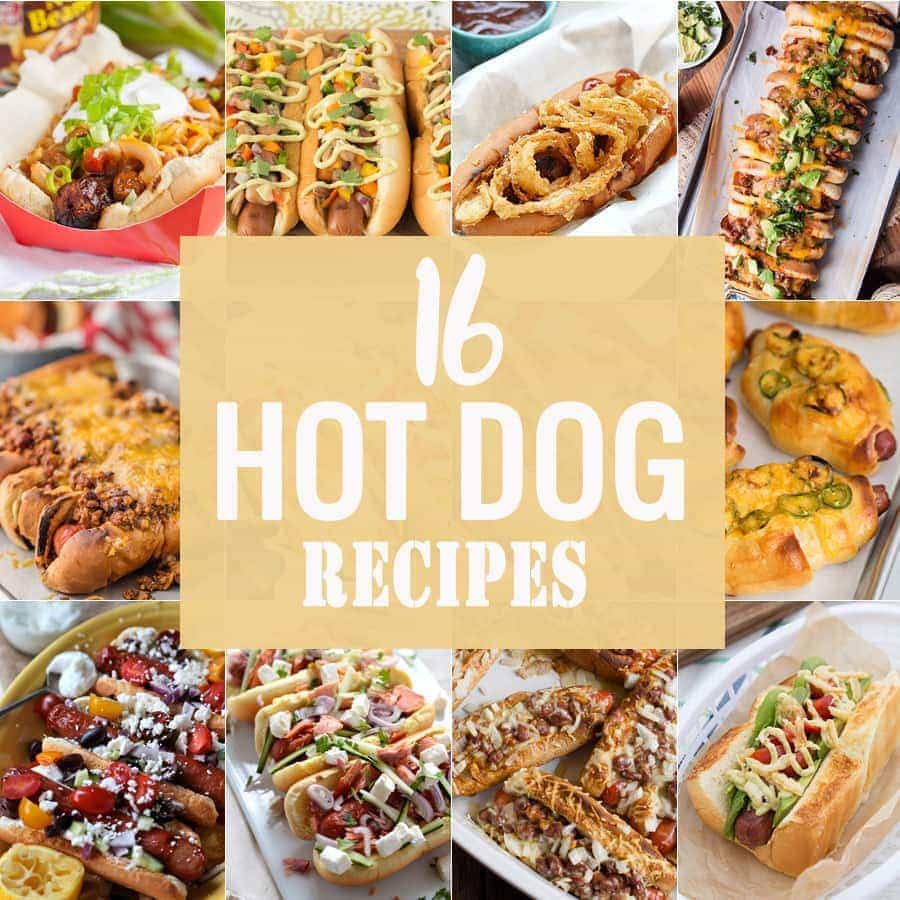 Hello there! It's Maryanne from The Little Epicurean with your delicious weekly roundup. There are so many creative ways to dress up your hot dogs these days. Forget about the simple condiments like ketchup and mustard. Let's think outside of the box! Today we've got 16 new ways to eat hot dogs. By mixing different flavors and crossing cuisines, you can enjoy hot dogs all year long!
Best Ever Chili Dogs | The Cookie Rookie; This is the BEST EVER CHILI DOG recipe, topped with the best ever chili!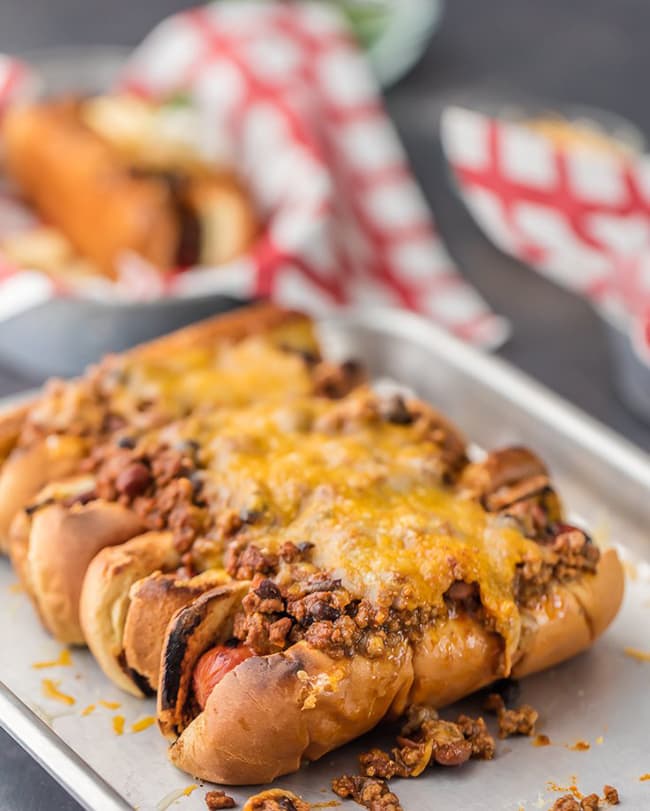 Sooo Cali Hot Dog | The Little Epicurean; This hot dog variation is topped with avocado, tomatoes, arugula, fried onions, and more, all on top of a Hawaiian roll!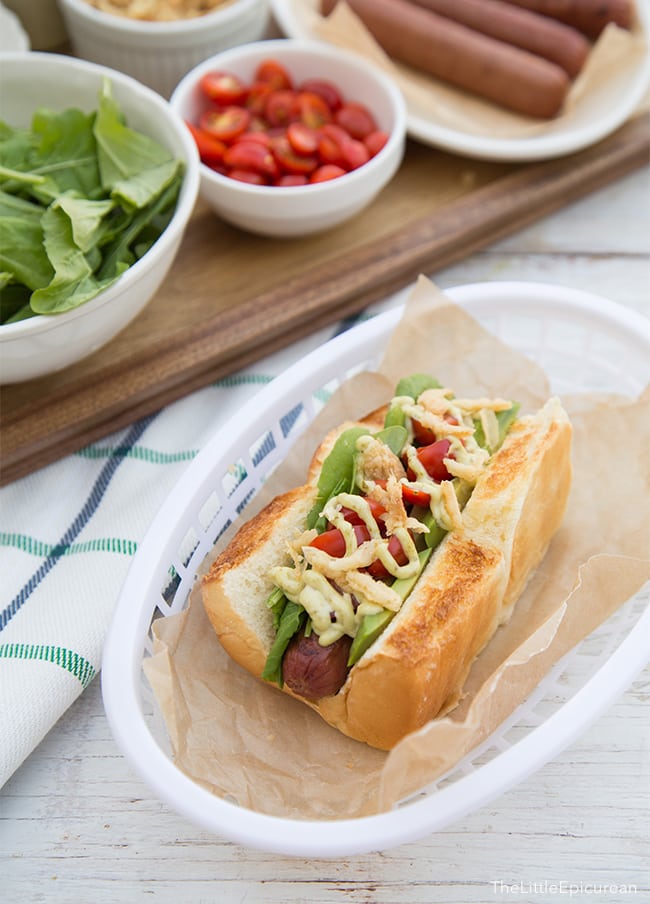 Hawaiian Pizza Hot Dogs | The Cookie Rookie; Hawaiian Pizza Hotdogs are a fun and easy meal on the grill, perfect for Summer!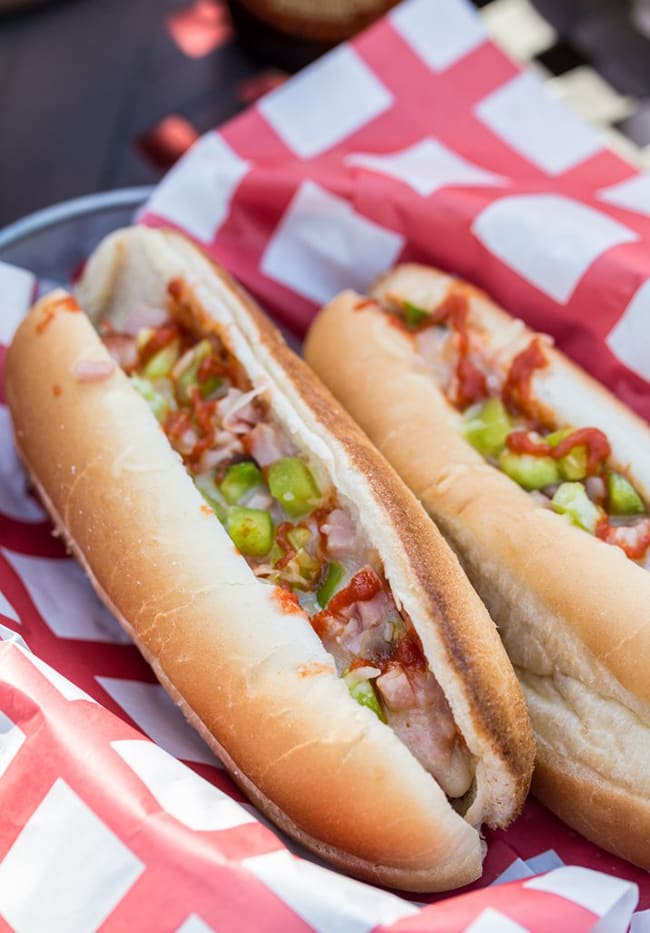 Jalapeño Cheddar Hot Dog Buns | The Little Epicurean; Make these jalapeño hot dog buns to spice up your next BBQ!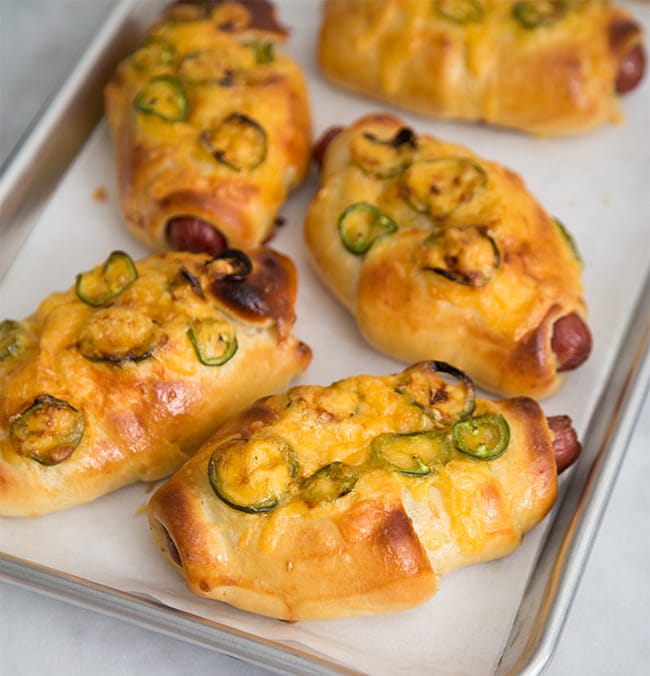 Greek Hummus Hot Dogs | Neighbor Food; Give your hot dogs a Mediterranean twist with hummus, cucumber, red onion, bell pepper, and more for freshness with every bite!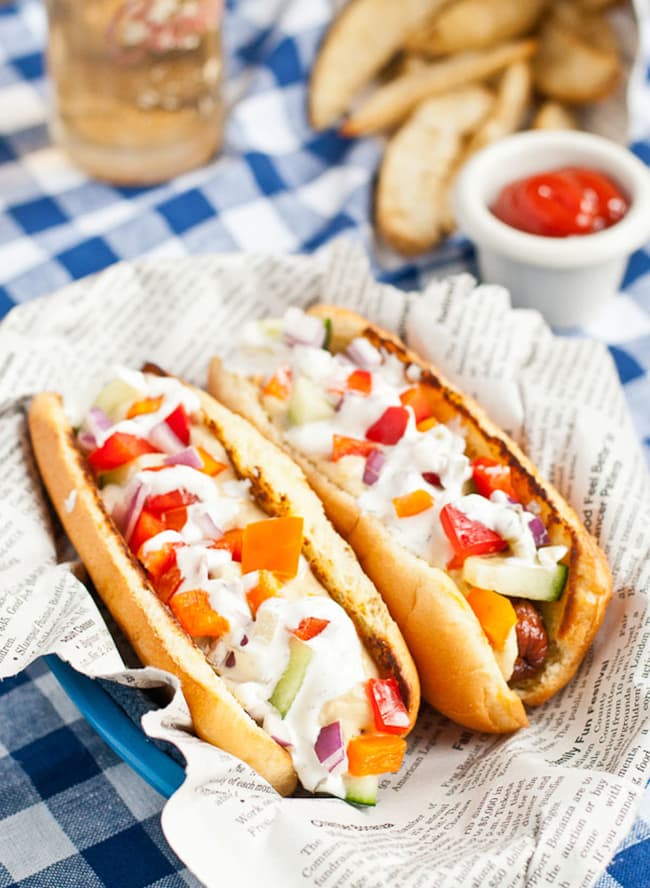 Barbecue Bacon Hot Dogs | Cooking with Curls; These barbecue bacon hot dogs are wrapped in bacon and topped with crunchy onion rings!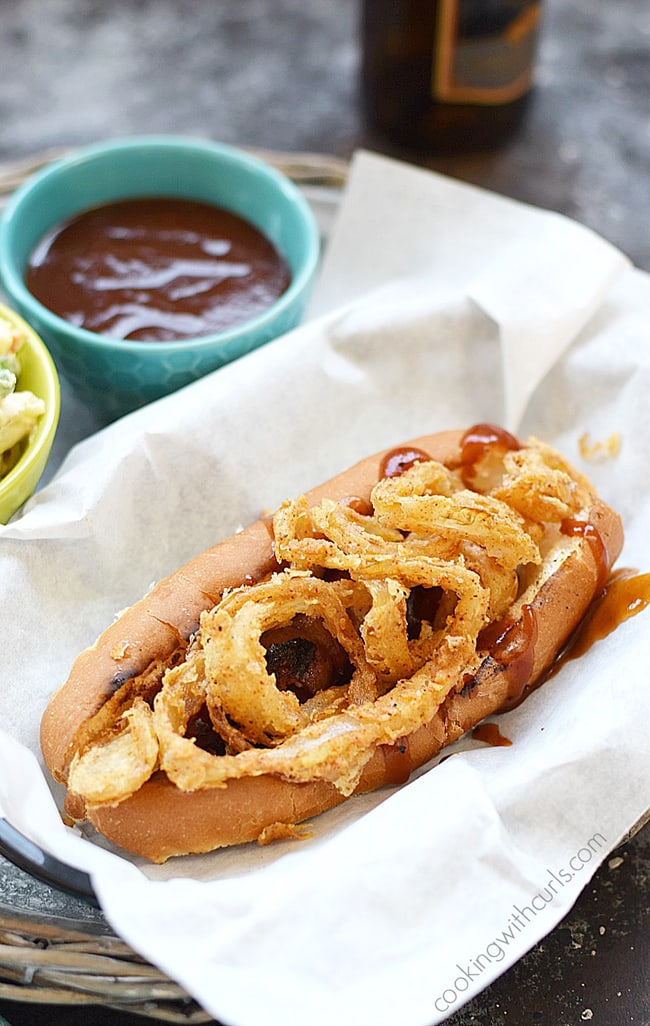 Beer Chili Party Dogs | The Beeroness; It's always a party with beer chili hot dogs!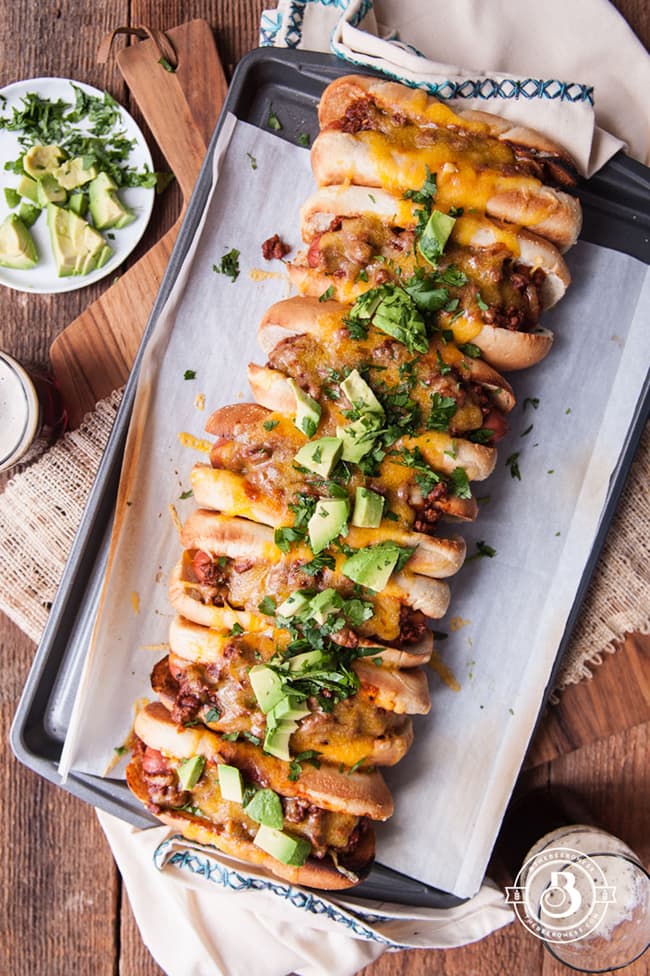 Mini Corn Dog Muffins | Iowa Girl Eats; Make these mini corn dog muffins for your next appetizer! They're a fun and unique twist on the classic corn dog!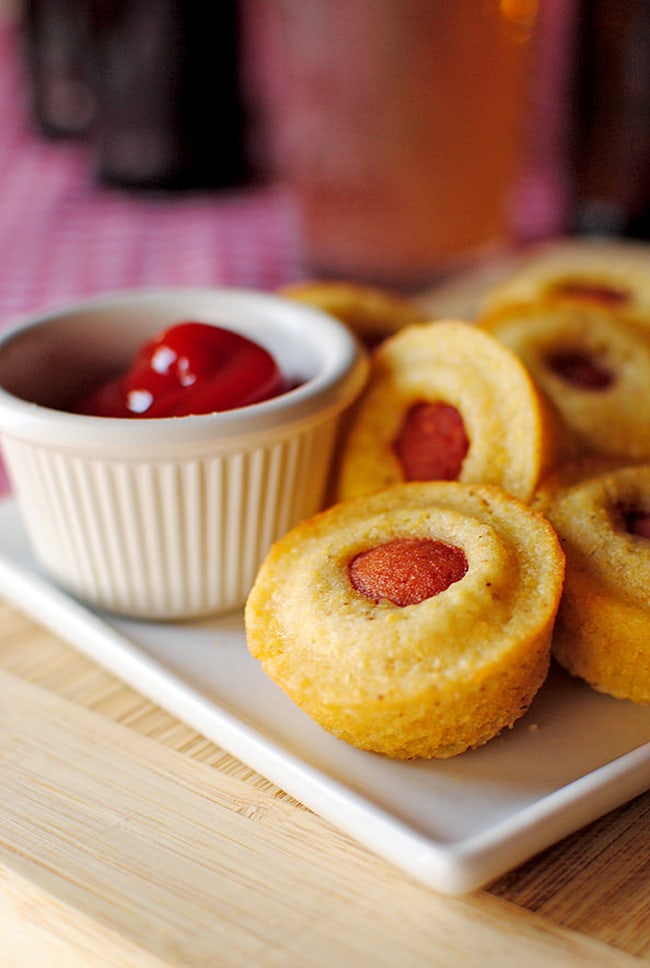 Peanut Butter Bacon Hot Dogs | Country Cleaver; These peanut butter bacon hot dogs will wow your tastebuds!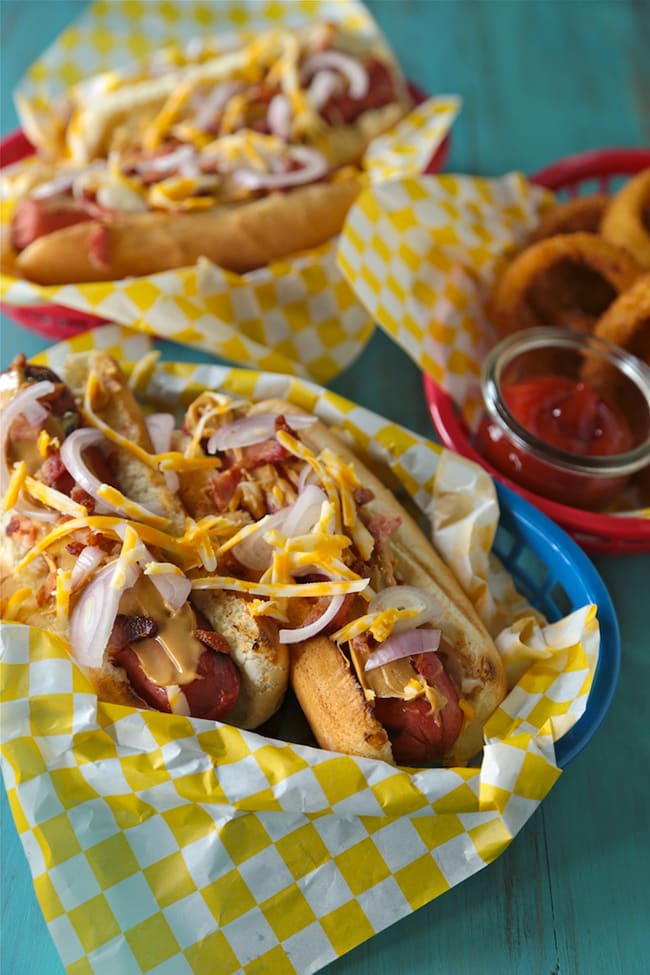 Mexican Style Hot Dogs | Culinary Ginger; Mexican style hot dogs are topped with fresh pinto bean sweet pepper salsa and avocado chipotle crema!