Fun and easy buffalo chicken recipes, from wings to dips, to soups and more!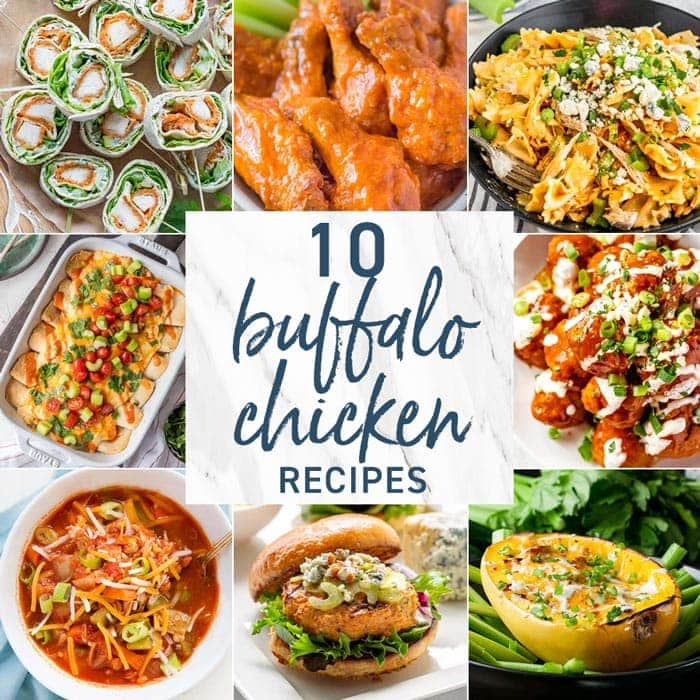 Buffalo Chicken Recipes have always been a favorite. Whether for game day, an easy dinner at home, or just because you love spicy food, BUFFALO CHICKEN is a must!
Hey there! It's Maryanne from The Little Epicurean. Erase what you think you know about Buffalo chicken. It's more than just chicken wings. There's an entire world of creative dishes you can make using chicken, vinegar-based hot sauce, and bleu cheese. Today we're sharing 10 awesome recipes you're sure to love!
Buffalo Chicken Recipes
Buffalo Chicken Meatballs | The Cookie Rookie These blue cheese stuffed meatballs are packed with flavor. They're quick and easy to make and perfect for parties and tailgates. They'd also make for a terrific meatball sandwich!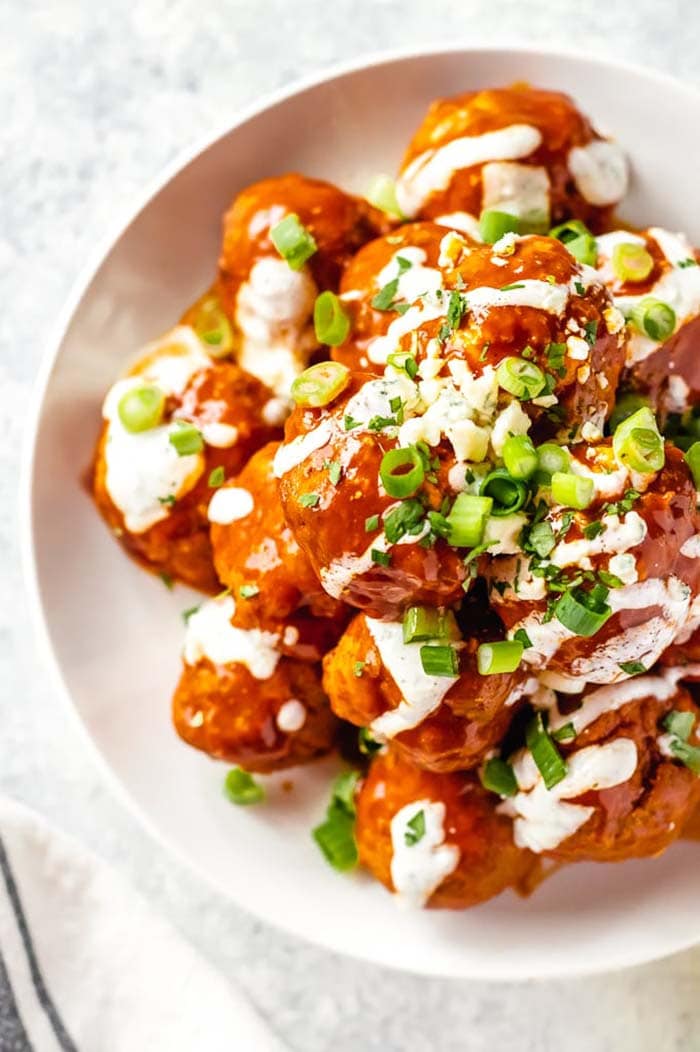 Buffalo Chicken Roll Up Appetizers | Saving Room For Dessert Roll Buffalo chicken into these cute little pinwheel sandwiches. They're spicy, rich in flavor, and great for a crowd.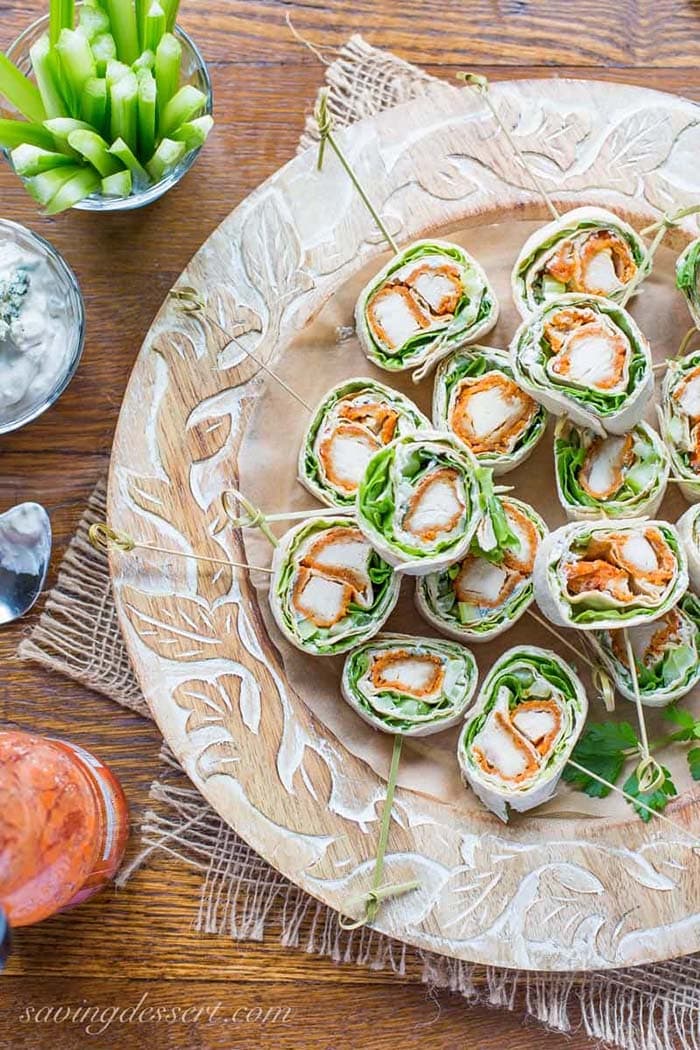 Buffalo Chicken Enchiladas | The Cookie Rookie Creamy Buffalo chicken enchiladas coated with blue cream cheese queso. Does it get any better than this? Maybe you could pair it with a cold, refreshing margarita.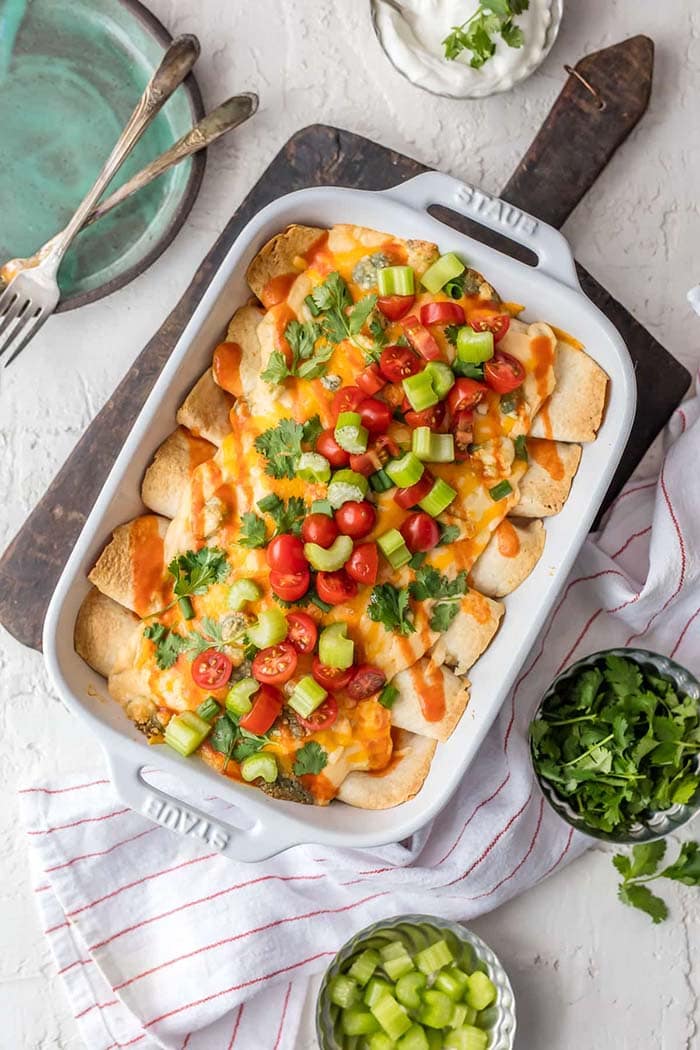 Buffalo Chicken Chili | Lexi's Clean Kitchen This Buffalo chicken chili can be made over a traditional stove top or in a pressure cooker (i.e. Instant Pot). It's hearty, flavorful, and surprisingly healthy!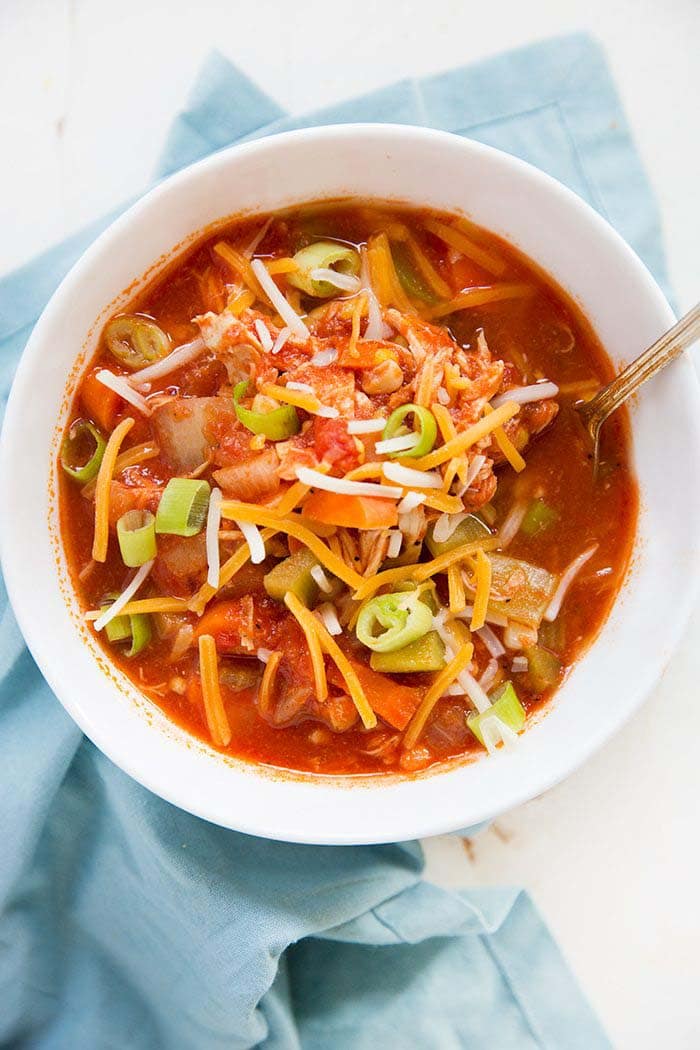 Grilled Buffalo Chicken Burgers | Saving Room For Dessert Summertime means grilling time! Take your Buffalo chicken outdoors with this grilled burger recipe. It's a spicy chicken burger topped with celery and crumbled blue cheese.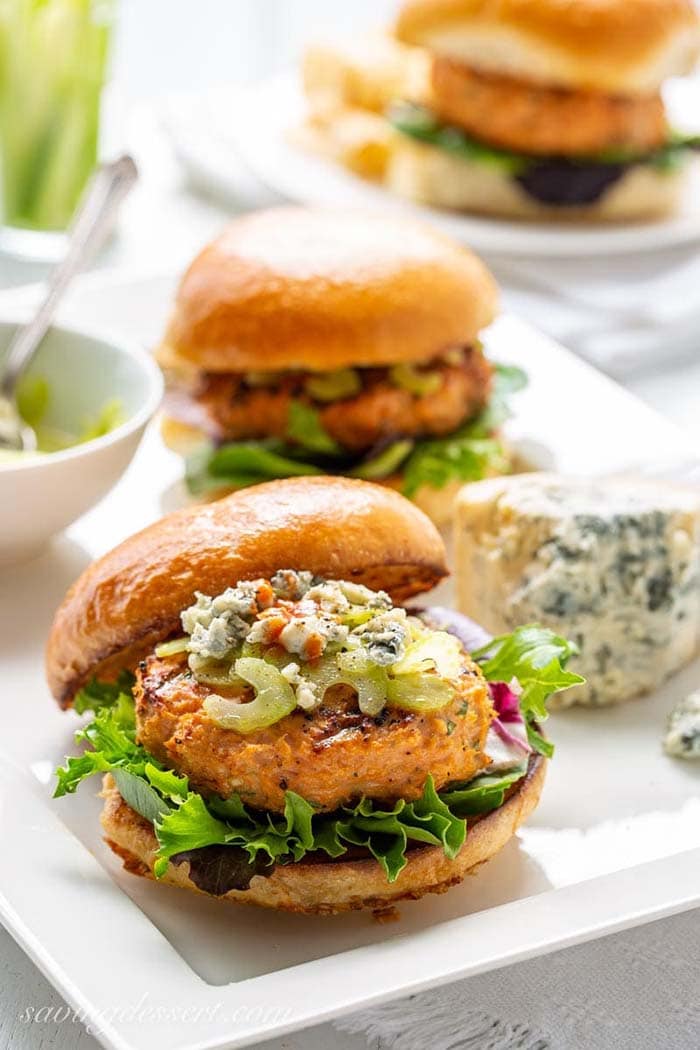 Buffalo Chicken Pasta Salad | The Cookie Rookie Enjoy the iconic flavors of Buffalo chicken in a pasta salad! This makes for a wonderful bbq side dish. Best of all, it can served warm or chilled.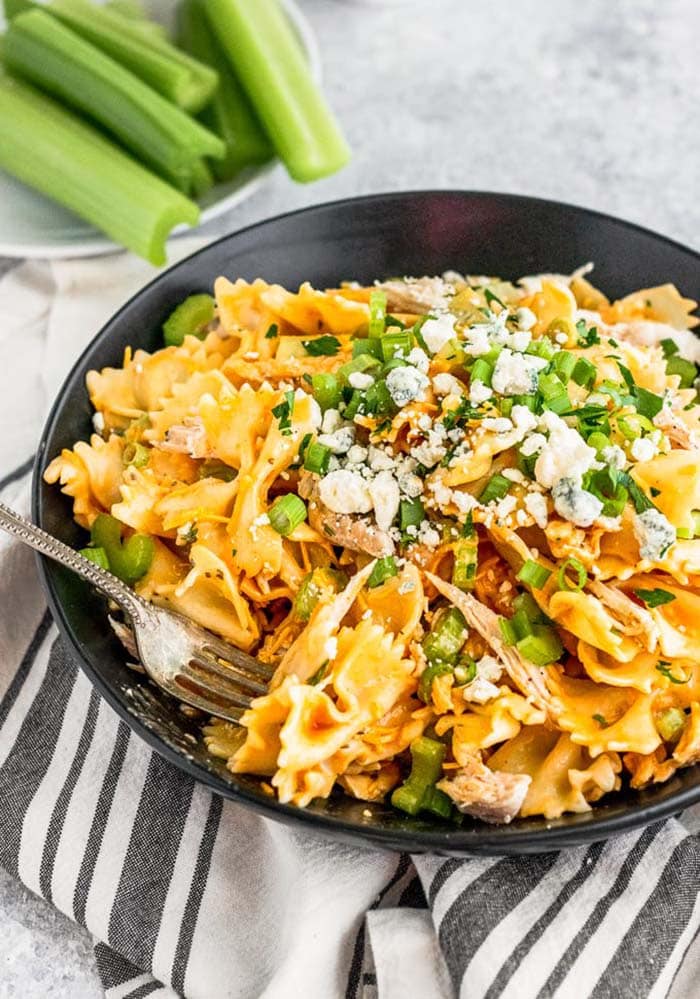 Cheesy Buffalo Chicken Spaghetti Squash | Peas and Crayons If you've never tried spaghetti squash, now is the time! This recipe is a great way to use up any leftover chicken.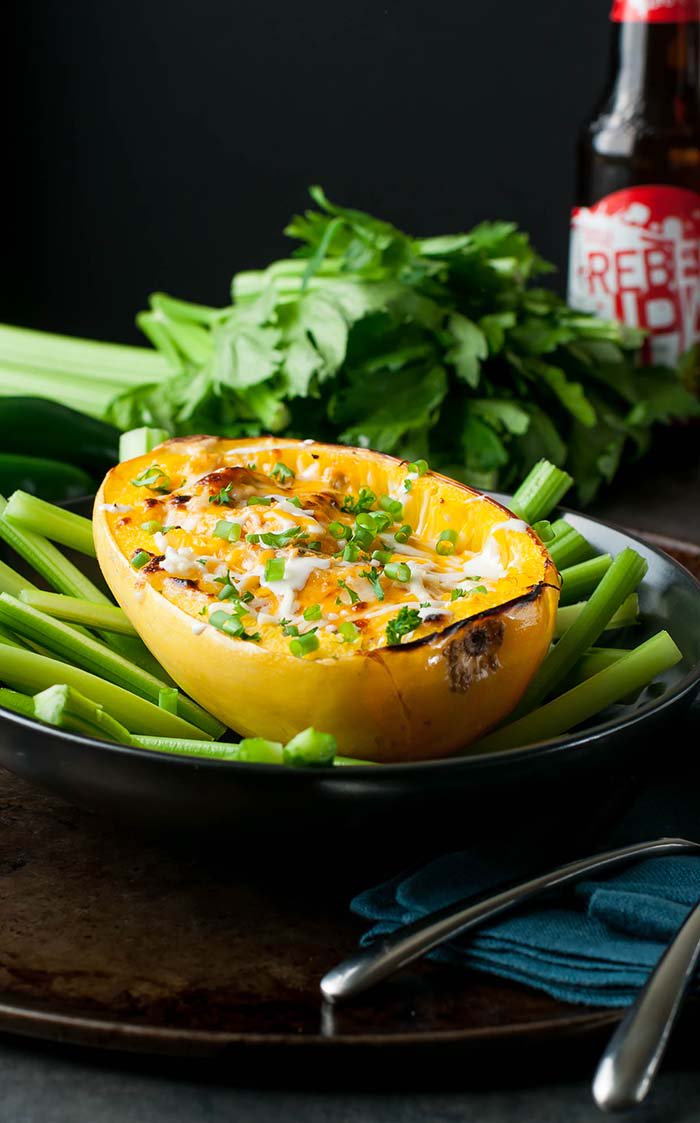 Slow Cooker Lighter Buffalo Blue Cheese Chicken Dip | Wholefully This "lighter" dip replaces full-fat cream cheese with Neufchatel cheese (aka reduced fat cream cheese) and creamy Greek yogurt. Use this dips for veggies, chips, nachos, and more!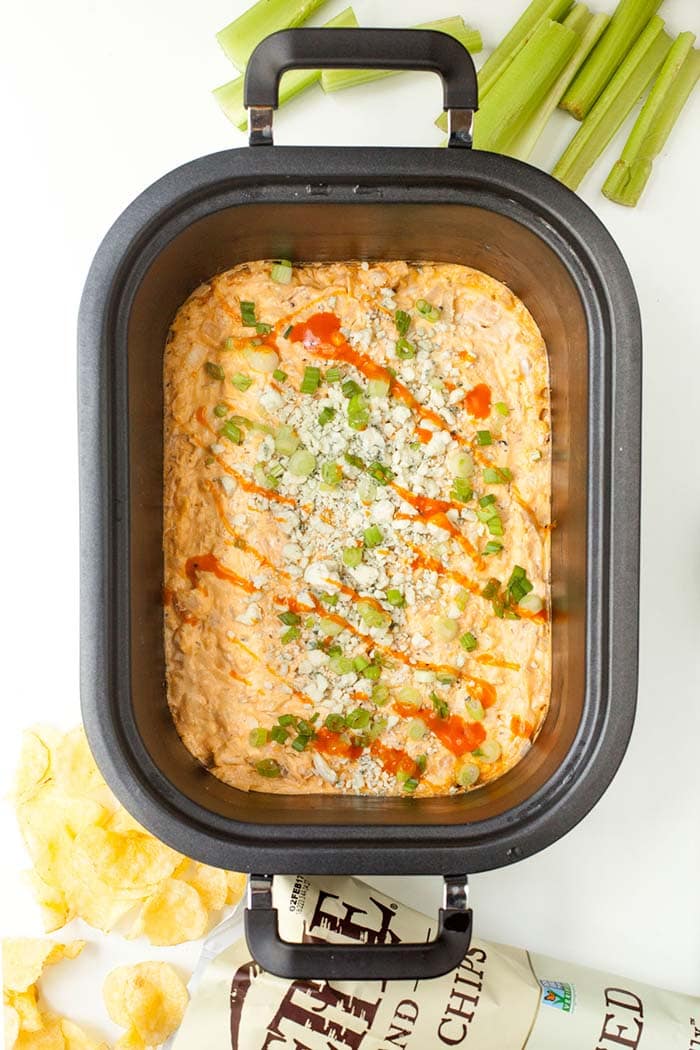 Buffalo Chicken Tenders | Lexi's Clean Kitchen These Buffalo chicken tenders checks off all the boxes. They're family friendly, keto, gluten-free, low-carb, and paleo compliant.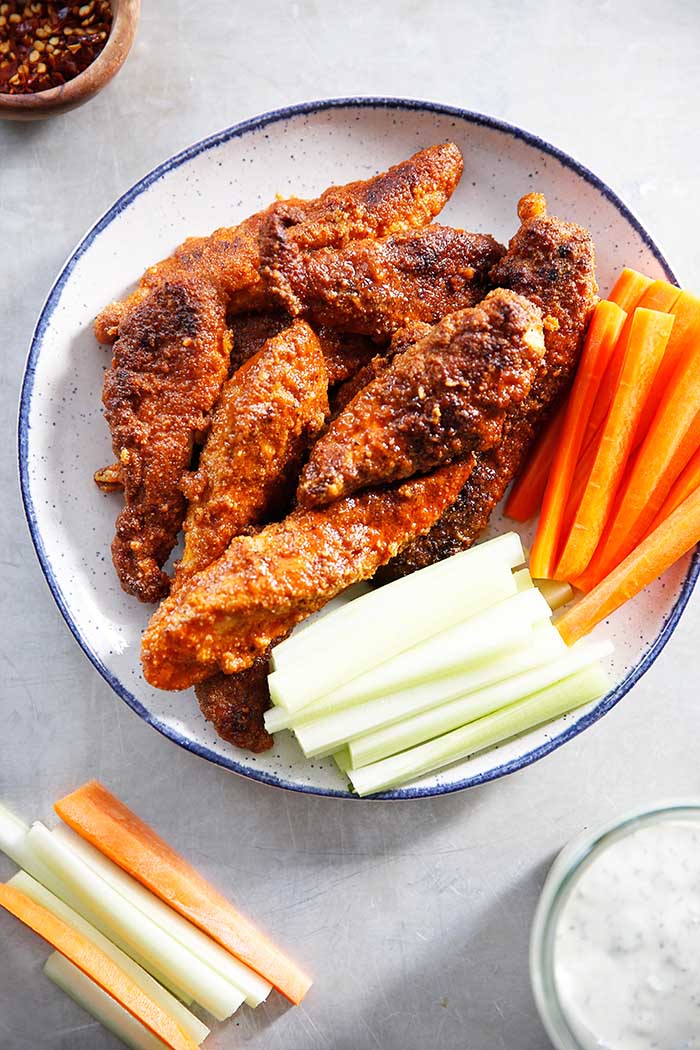 Baked Hot Wings | Courtney's Sweets Instead of the traditional fried chicken wings, why not bake them?! These baked hot wings may be a little healthier, but they're just as tasty as the original!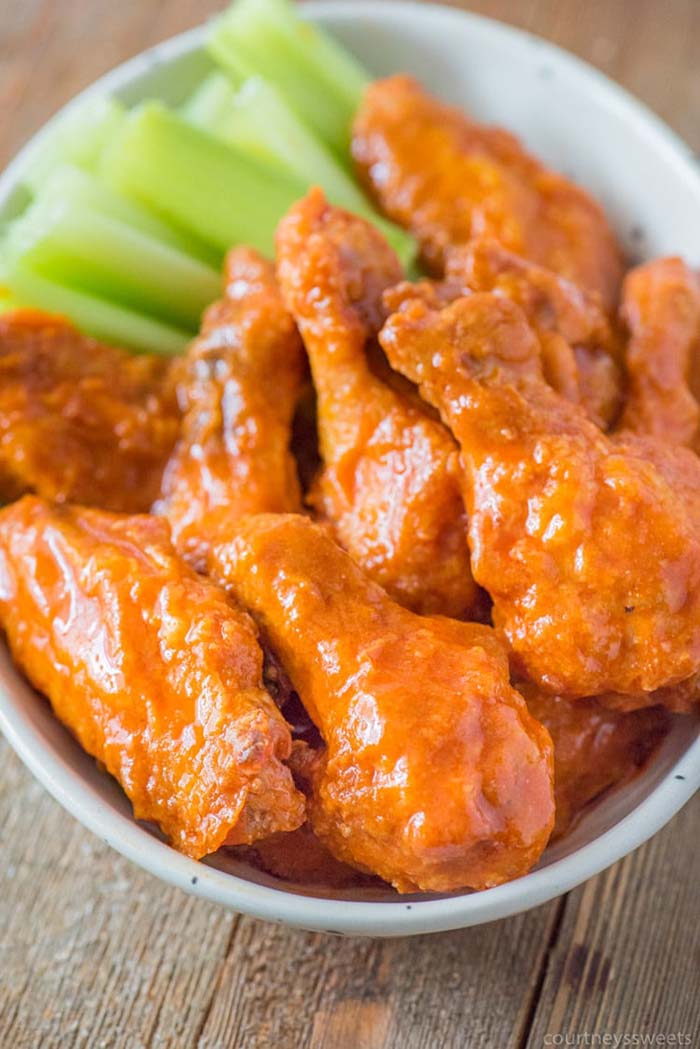 I'm sure you'll find at least ONE recipe here that you're ready to make. Can't wait to hear what you try!