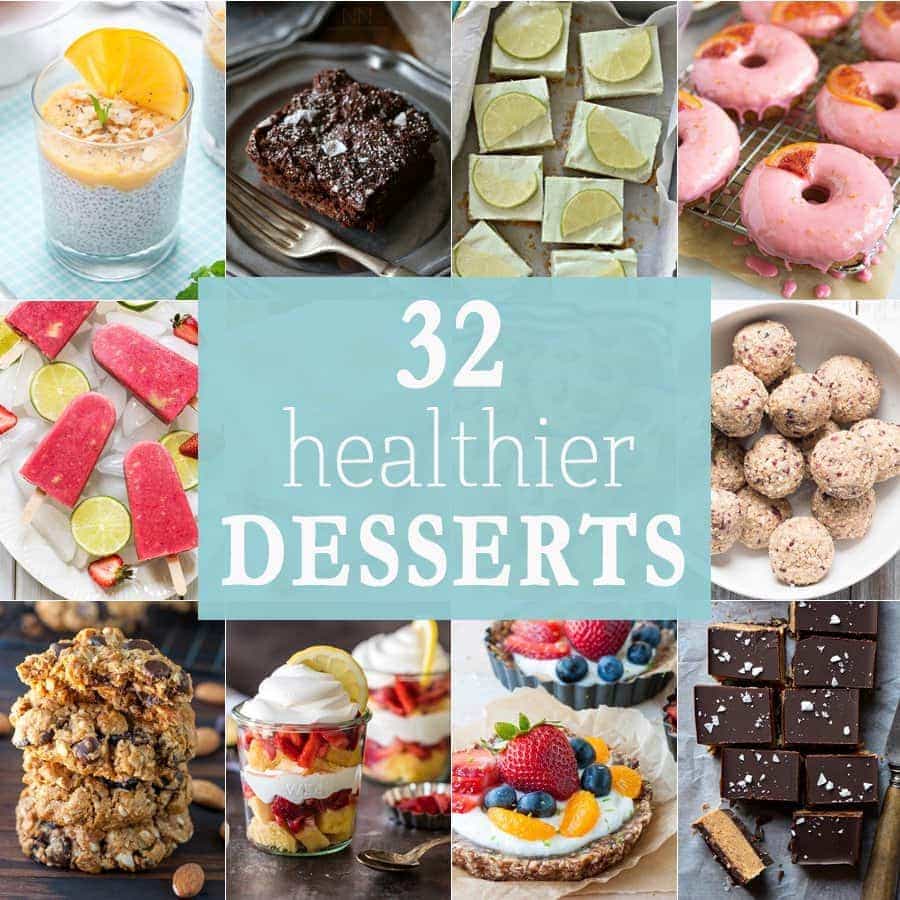 Hi there! It's Maryanne from The Little Epicurean. I have the world's biggest sweet tooth and I'm not afraid to admit it.  While I could happily devour brownie milkshakes, cheesecakes, and funfetti cake for every meal, I don't. I believe in moderation and I can only indulge in those decadent sweets once in a while. When my daily sweet tooth craving hits, I turn to healthier options. Today we're sharing 32 healthier desserts! We got fruits, dark chocolate, and a bunch of easy no-bake treats. Enjoy!
S'more Breakfast Parfaits | The Cookie Rookie  Is there any better way to start your day?! These s'more breakfast parfaits might look like dessert but can also double as breakfast! They are packed with greek yogurt and protein powder, the perfect way to keep you full AND satisfied!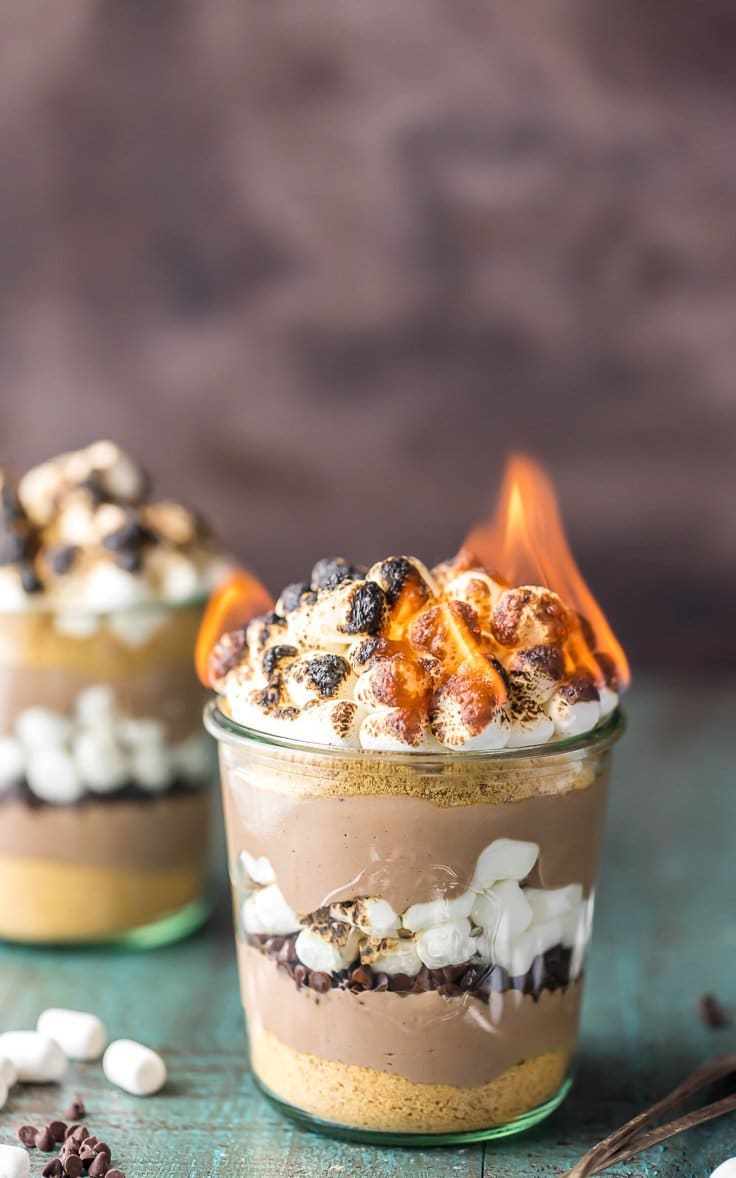 Kiwi Coconut Chia Popsicles | The Little Epicurean  A brilliant (and fun) way to fuel your body with tons of nutrients! And did I mention that chia pudding is magical? Yes, yes it is. Make a double batch of these kiwi coconut chia popsicles and keep them in the freezer all summer long.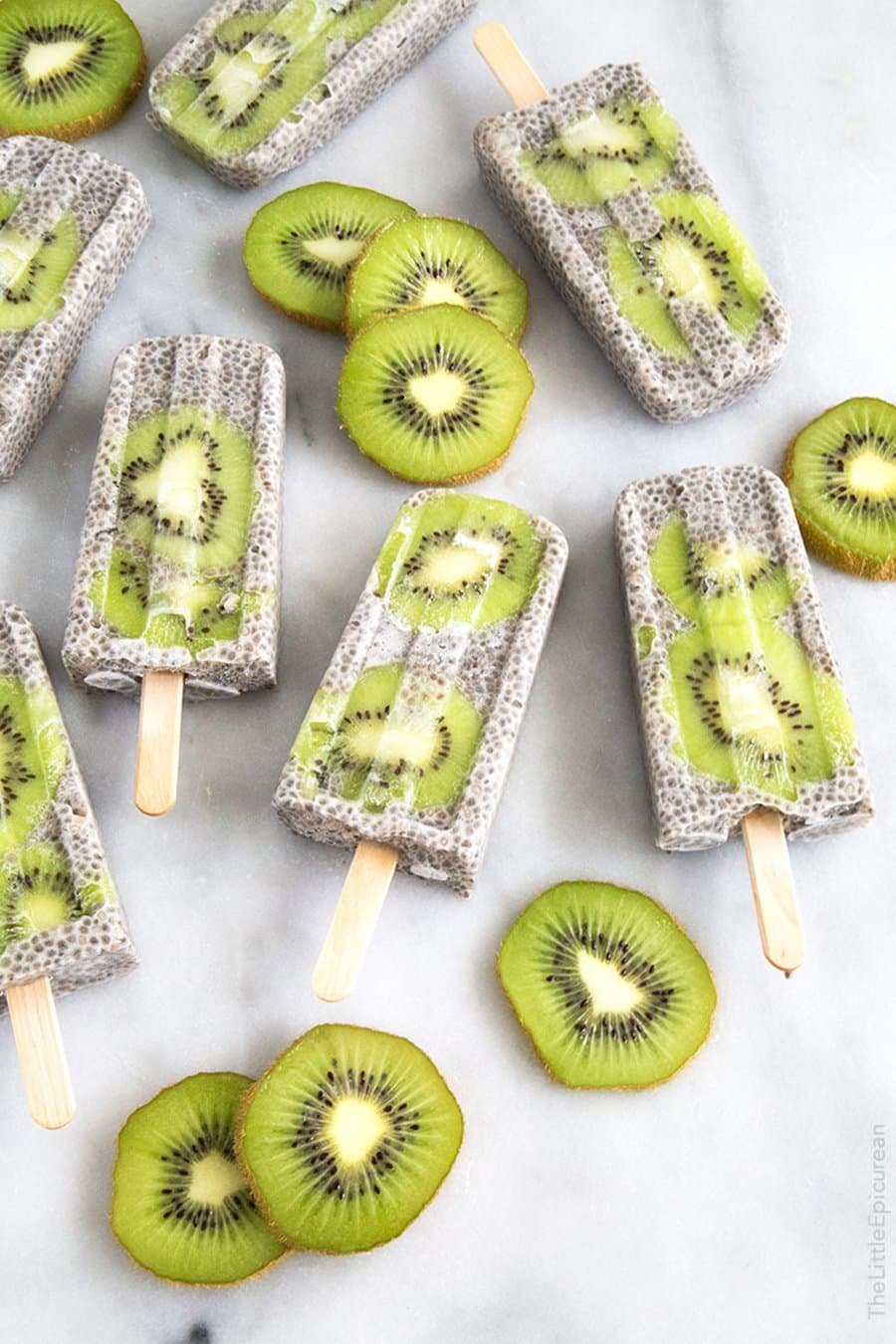 Mini Pavlovas | The Cookie Rookie  Not only will you wow your guests by how pretty these mini pavlovas are, they will also rave about how delicious! These aren't the quickest dessert to make, but they are WELL worth the extra time!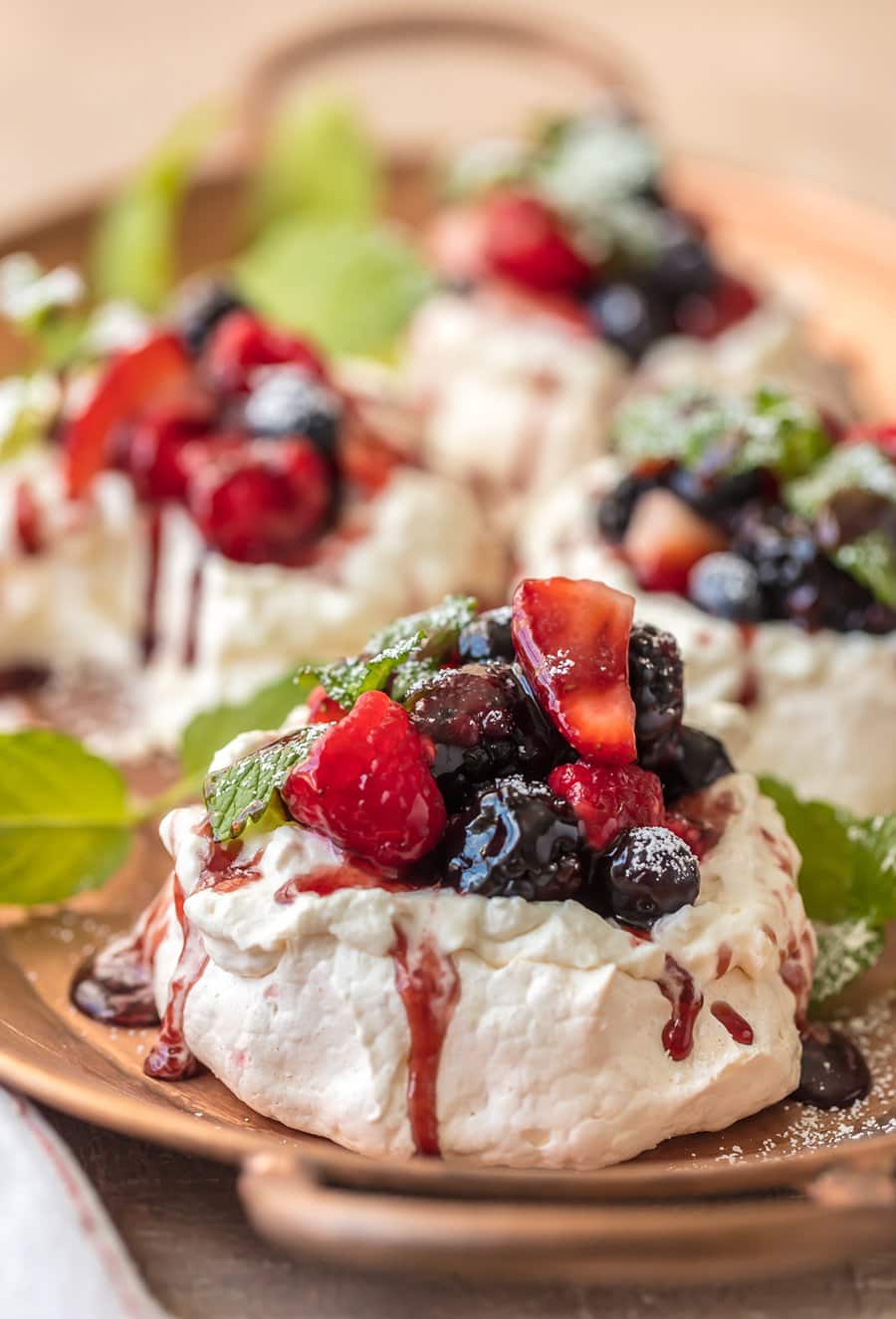 No Bake Coconut Lime Fruit Yogurt Tarts | Peas and Crayons  Anything "no bake" immediately grabs my attention. These no bake coconut lime fruit and yogurt tarts are gluten-free and naturally sweetened. Healthy and delicious!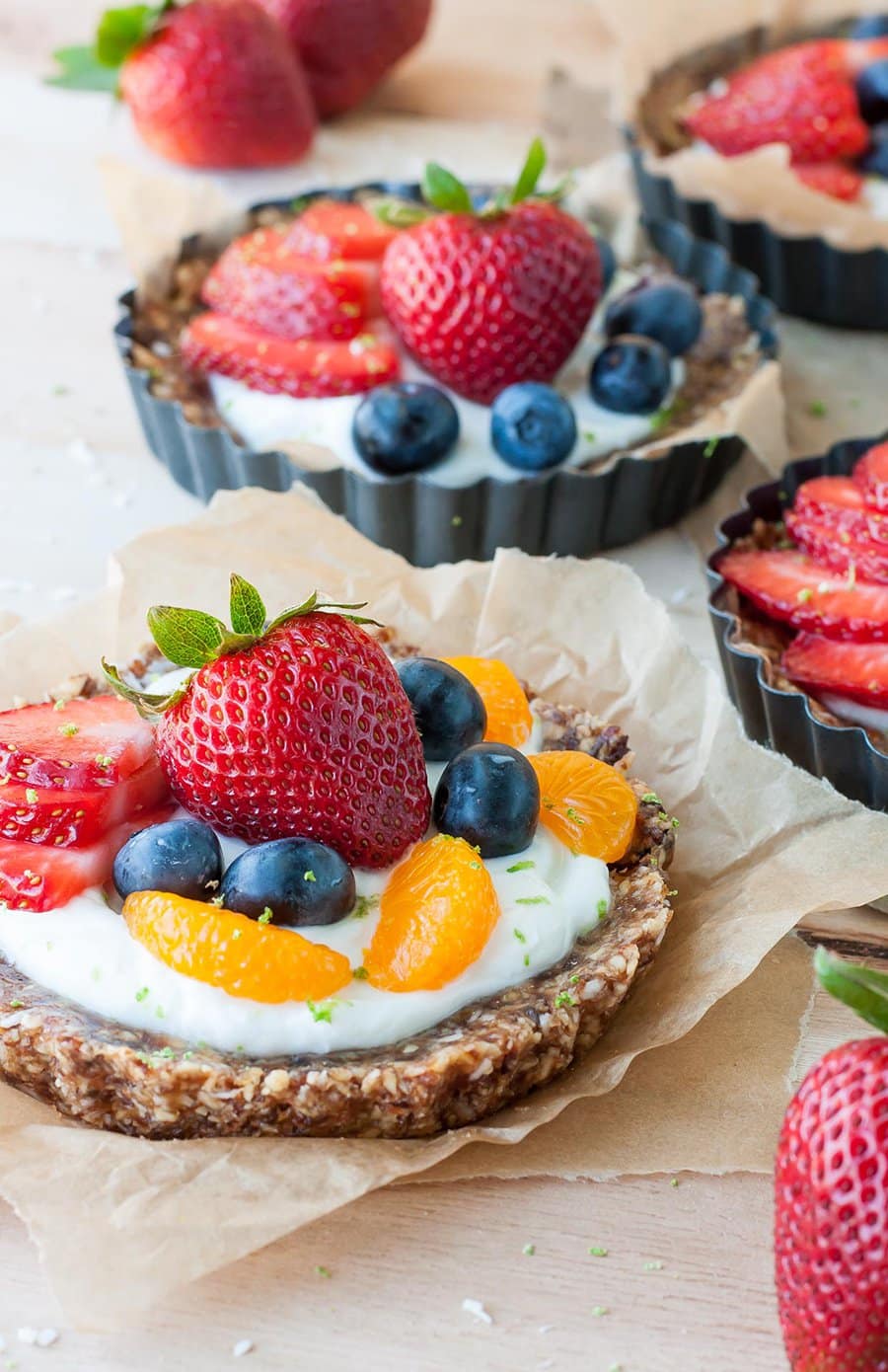 Baked Blood Orange Donuts | The Little Epicurean  Anytime donuts can be delicious and healthy, I'm in! These baked blood orange donuts are all natural in color and don't taste as healthy as they are!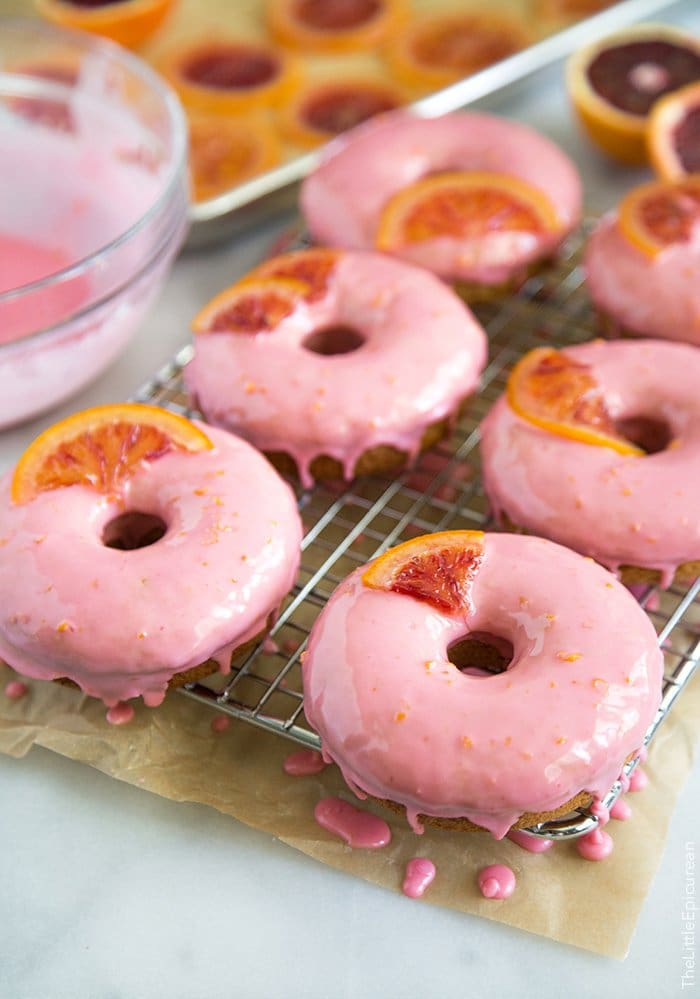 Layered Strawberry Guava Chia Pudding | Running to the Kitchen  This layered strawberry guava chia pudding has three layers: a vanilla chia base, a creamy avocado banana middle layer, and a sweet and tangy strawberry jam topping. It's the perfect summer treat!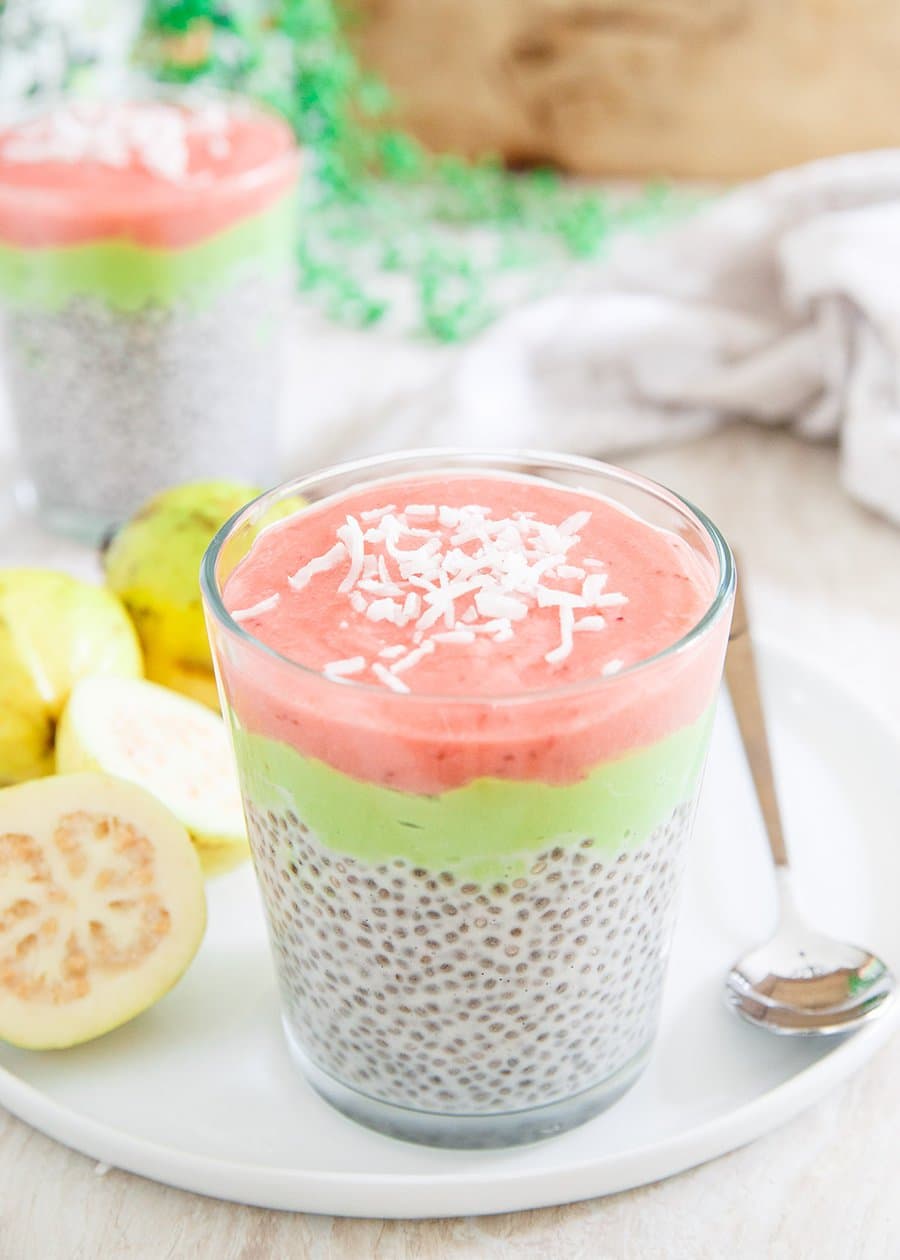 Lemon Strawberry Shortcake Cups | The Cookie Rookie  Lemon strawberry shortcake cups are a quick and easy treat that everyone will love!! Layers of lemon cake, strawberries and cool whip make each bite so flavorful you will want seconds.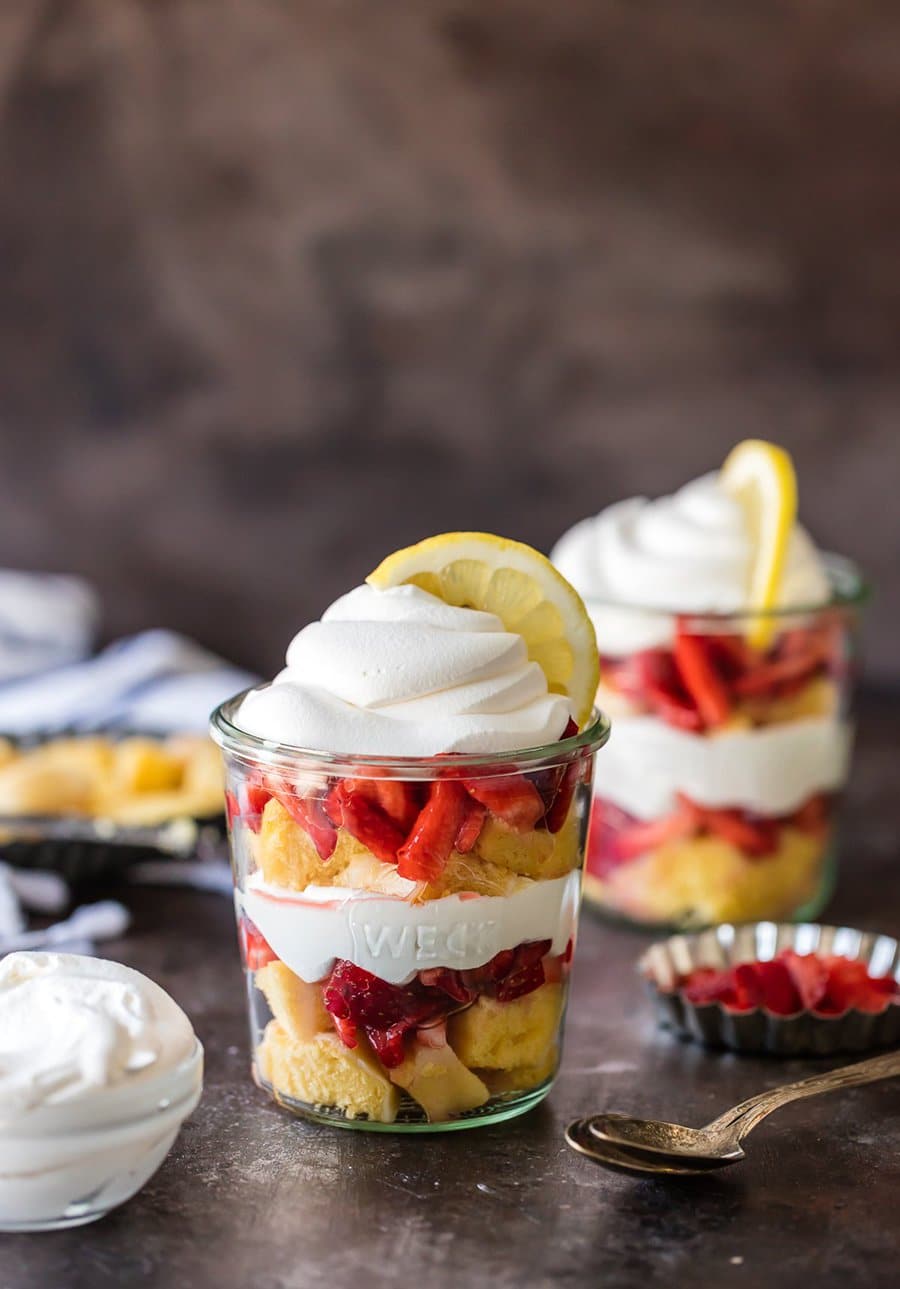 Salted Dark Chocolate Peanut Butter Cups | Flavor the Moments  First of all, these salted dark chocolate peanut butter cups only have four ingredients. Need I say more? Well they also have no added sugar!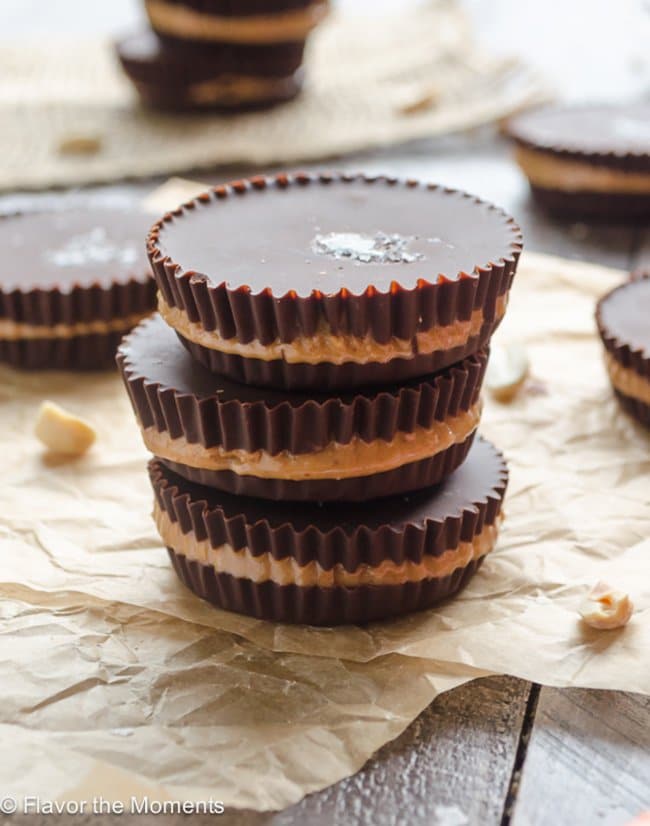 Key Lime Pie Bars | Fork and Beans  These key lime pie bars have rave reviews! Everyone loves them and never suspects the fact they are dairy free and made with cashews! This is a great way to satisfy that sweet tooth and stay healthy.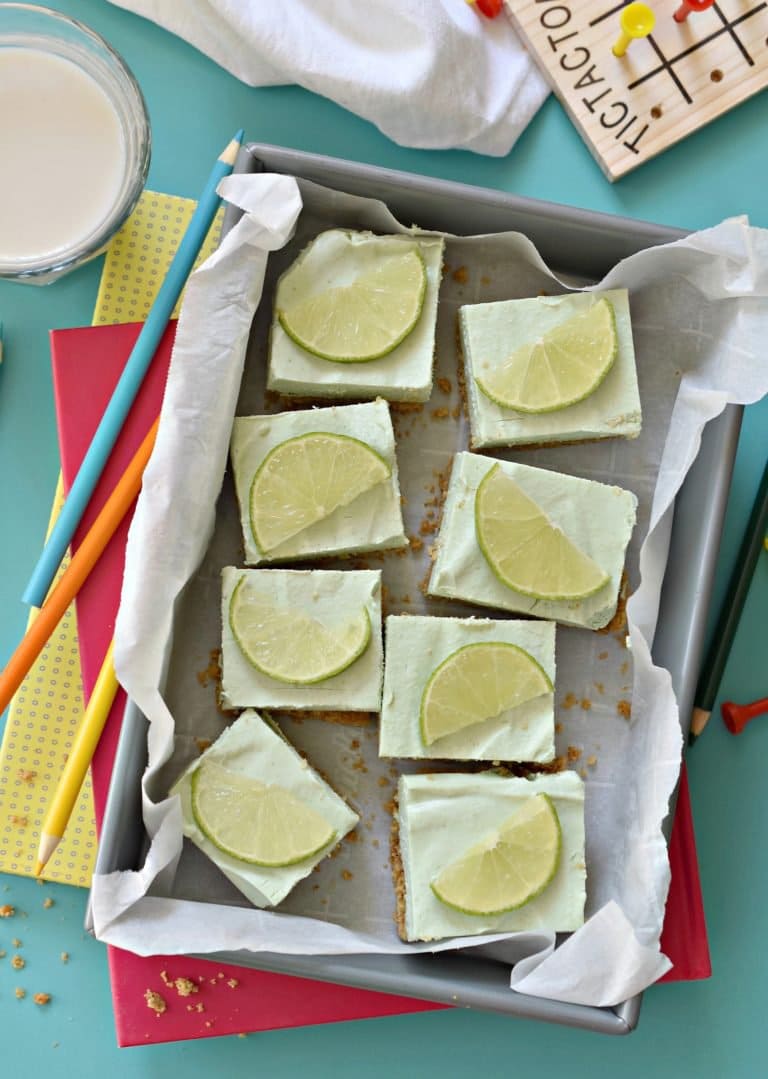 Applesauce Chocolate Chip Cookies | The Cookie Rookie  A skinny version of the traditional chocolate chip cookie. These applesauce chocolate chip cookies are soft, chewy and eggless, which means, you can eat all the cookie dough you want!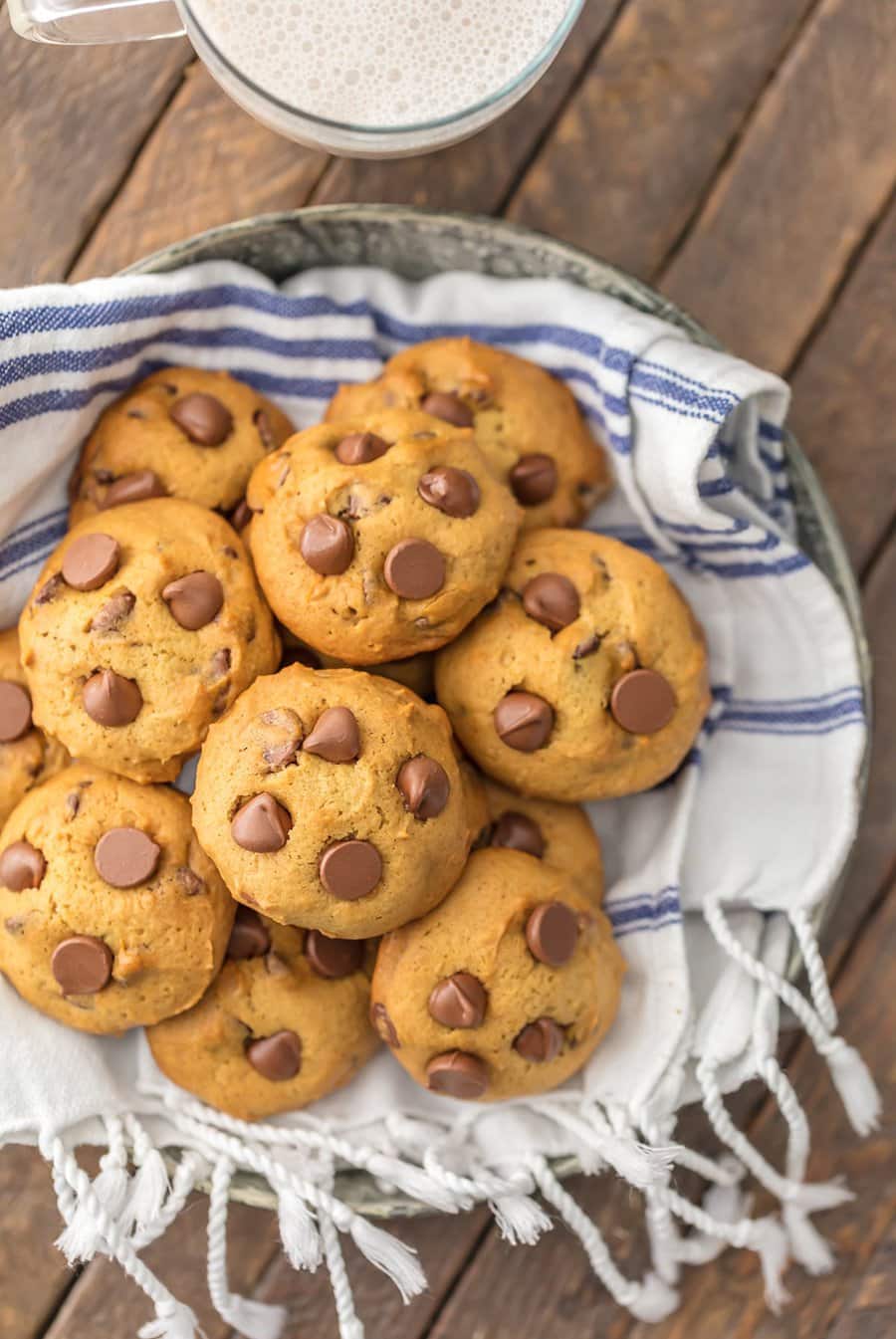 Strawberry Sorbet with Mint | Rachel Cooks  This strawberry sorbet with mint takes only five minutes and two ingredients. I really don't know anything easier than that!! So delicious and refreshing on a hot summer day!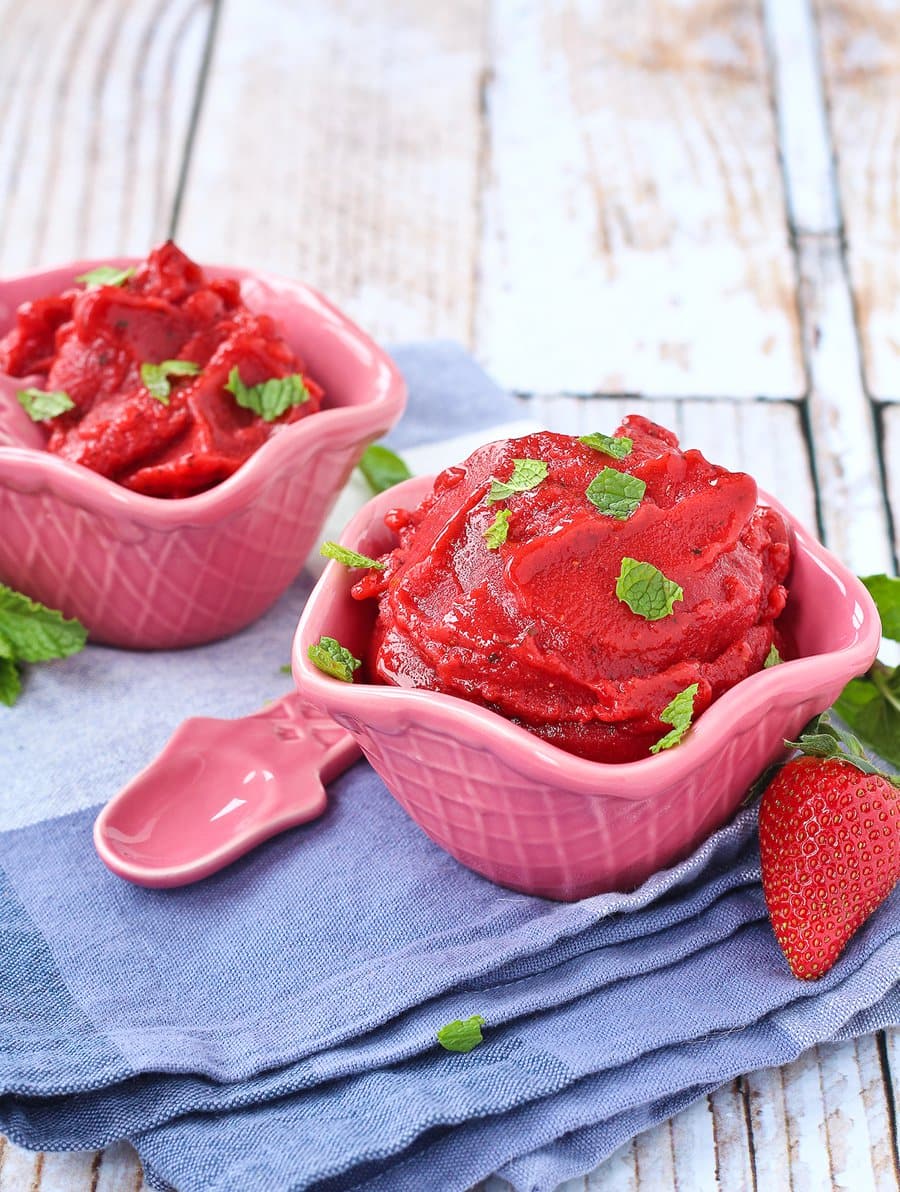 Cranberry White Chocolate No Bake Cookies | My Wife Can Cook  These cranberry white chocolate no bake cookies have the kid stamp of approval and are healthy, two things that usually don't go together! They only take about ten minutes to make and can easily be adapted to a vegan AND a gluten-free version as well. Winner!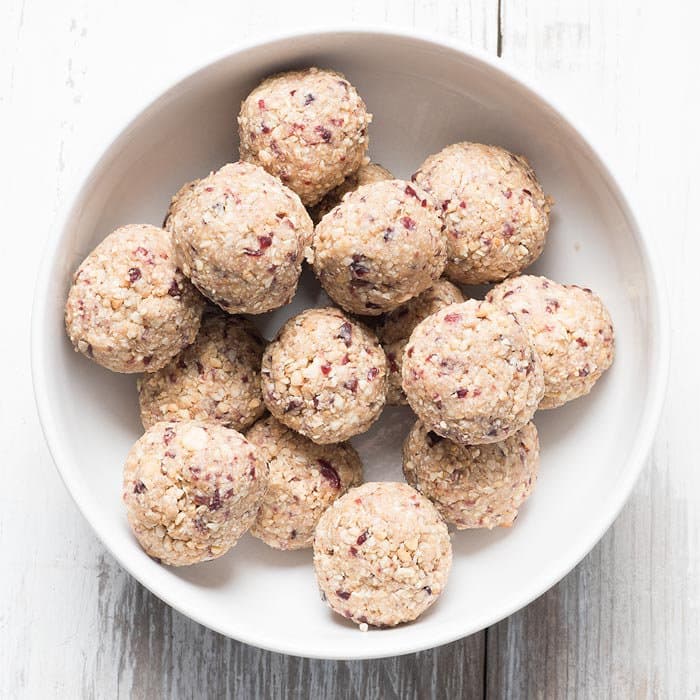 Whipped Goat Cheese Bruschetta | The Cookie Rookie  You might be thinking, what? This is a dessert? Once you taste how yummy these flavors are together, you won't be asking that anymore! This whipped goat cheese bruschetta is one of those recipes you will be thinking about (and wanting) days after!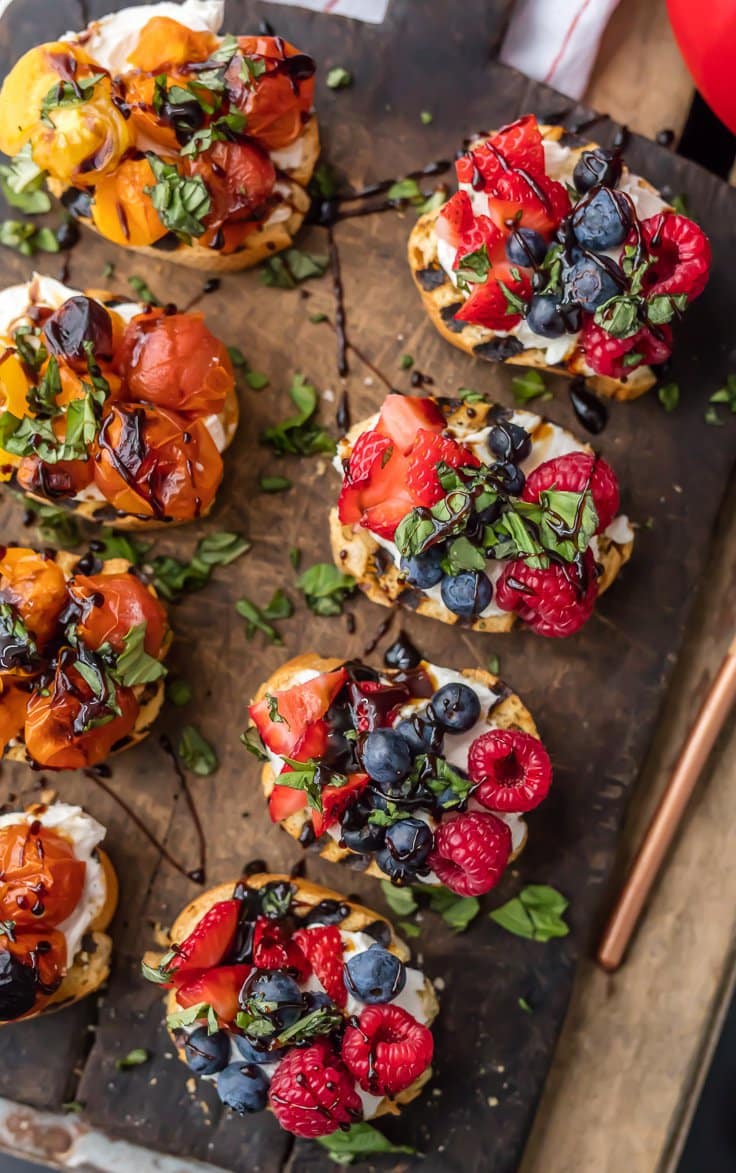 Berry Avocado Popsicles | Neighbor Food  So refreshing and a sneaky way to get those super foods in a yummy treat everyone will love! These berry avocado popsicles are full of berries with a hint of lime. YUM!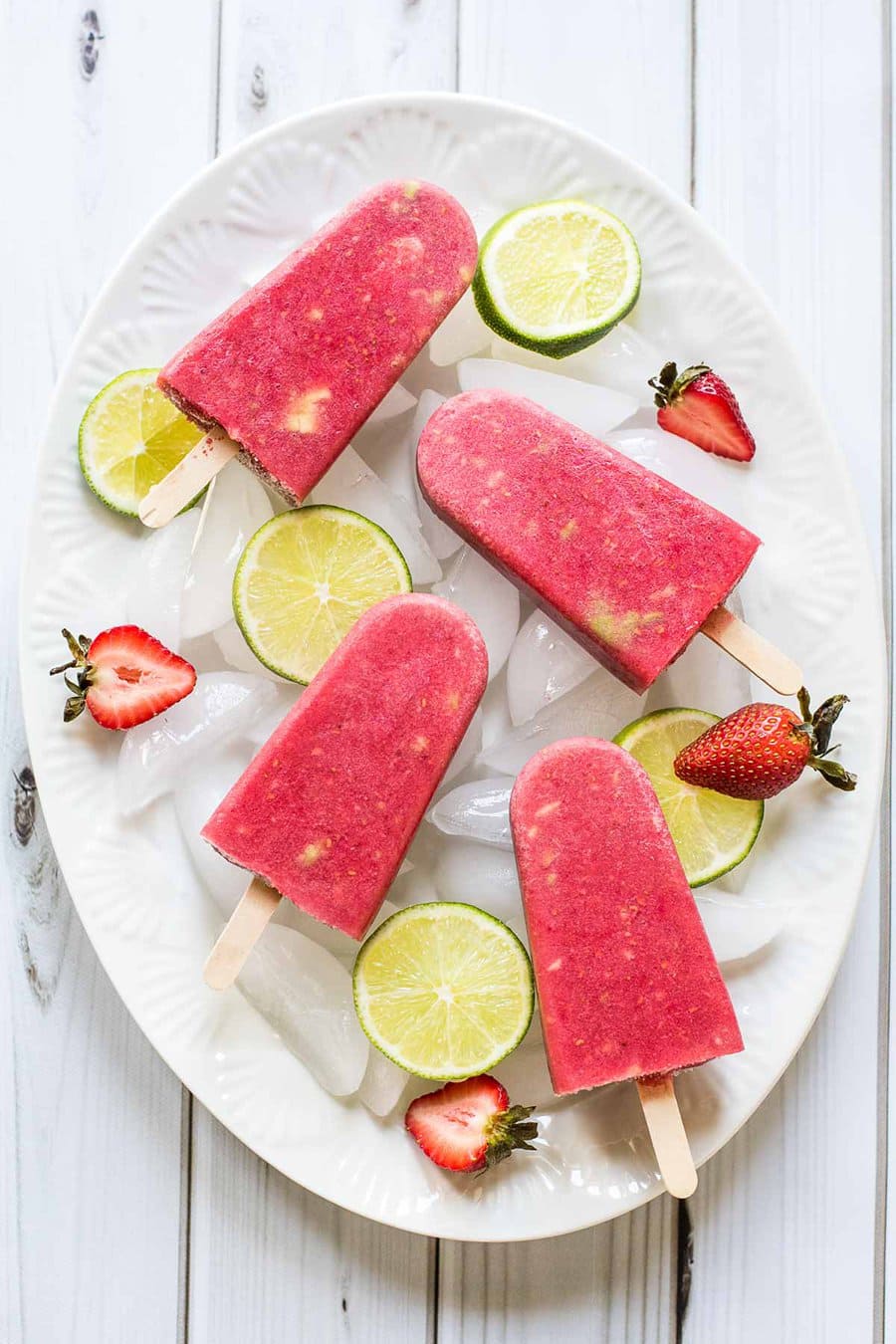 Gluten-Free Chocolate Cherry Oat Cookies | Peas and Crayons  These gluten-free chocolate cherry oat cookies are packed with simple ingredients and oh so good! These will definitely help you get through your day.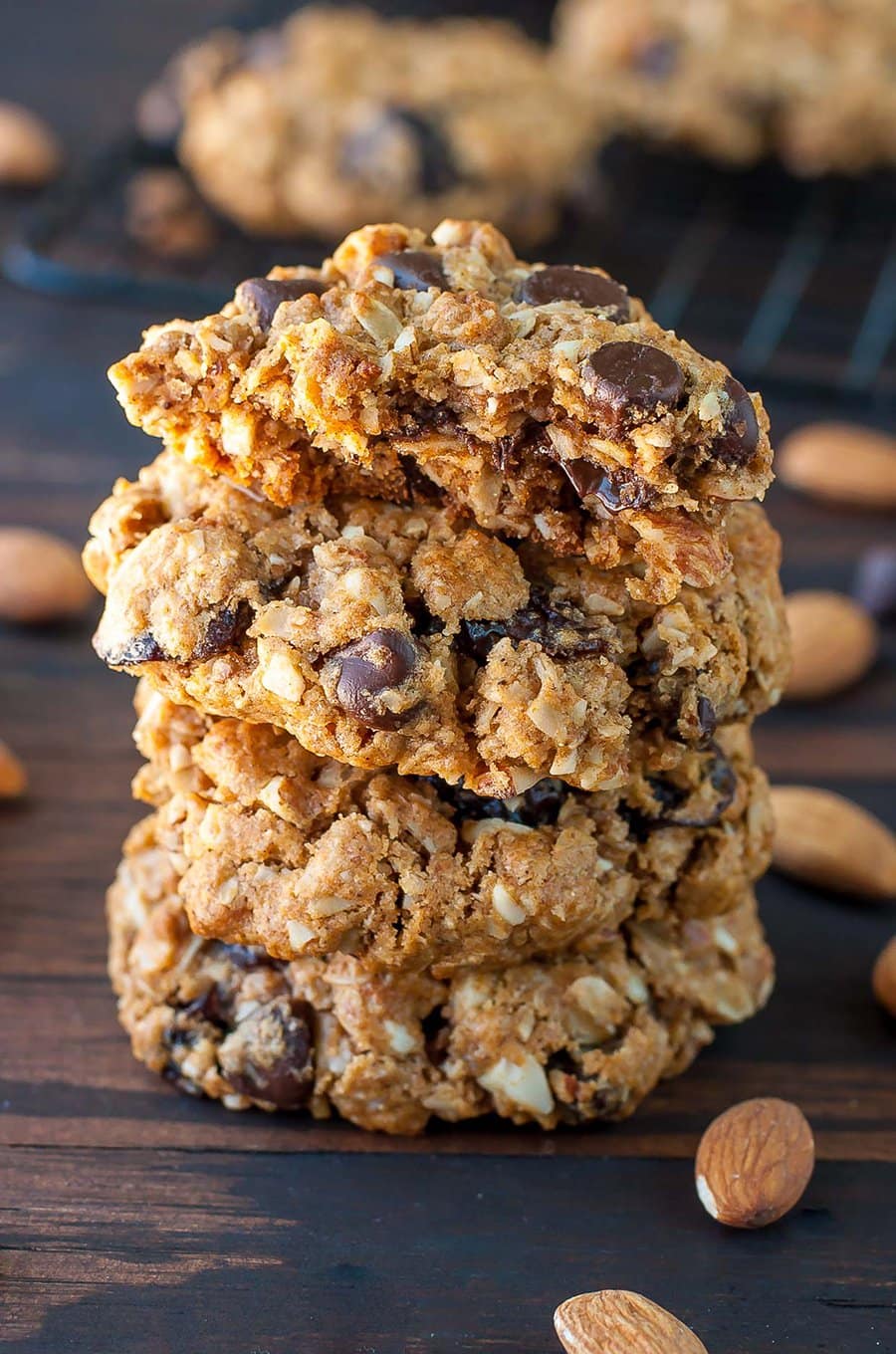 Cinnamon Sugar Microwave Apple Chips | The Cookie Rookie  A sweet little snack made in just six minutes! These cinnamon sugar microwave apple chips are so addicting and will be gone in about six minutes as well.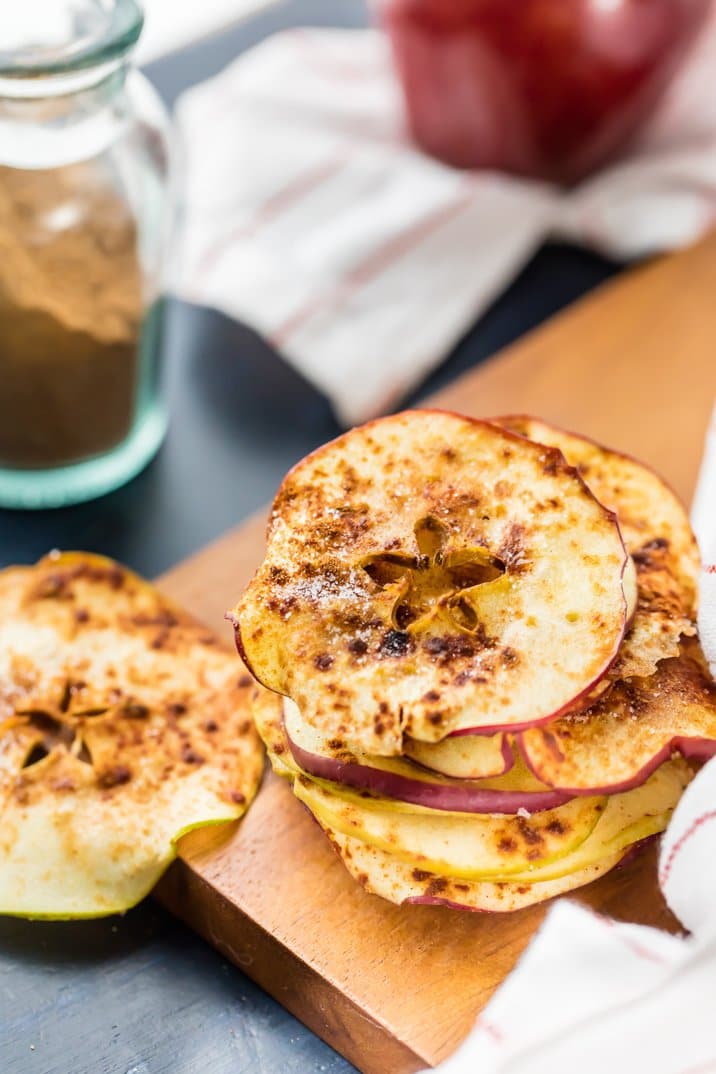 Cucumber Sorbet | The Little Epicurean  This 3 ingredient cucumber sorbet is a summer staple. You will love it, your kids will love it, everyone will love it! Make this for your next get together and don't reveal the ingredients. Shhhhh.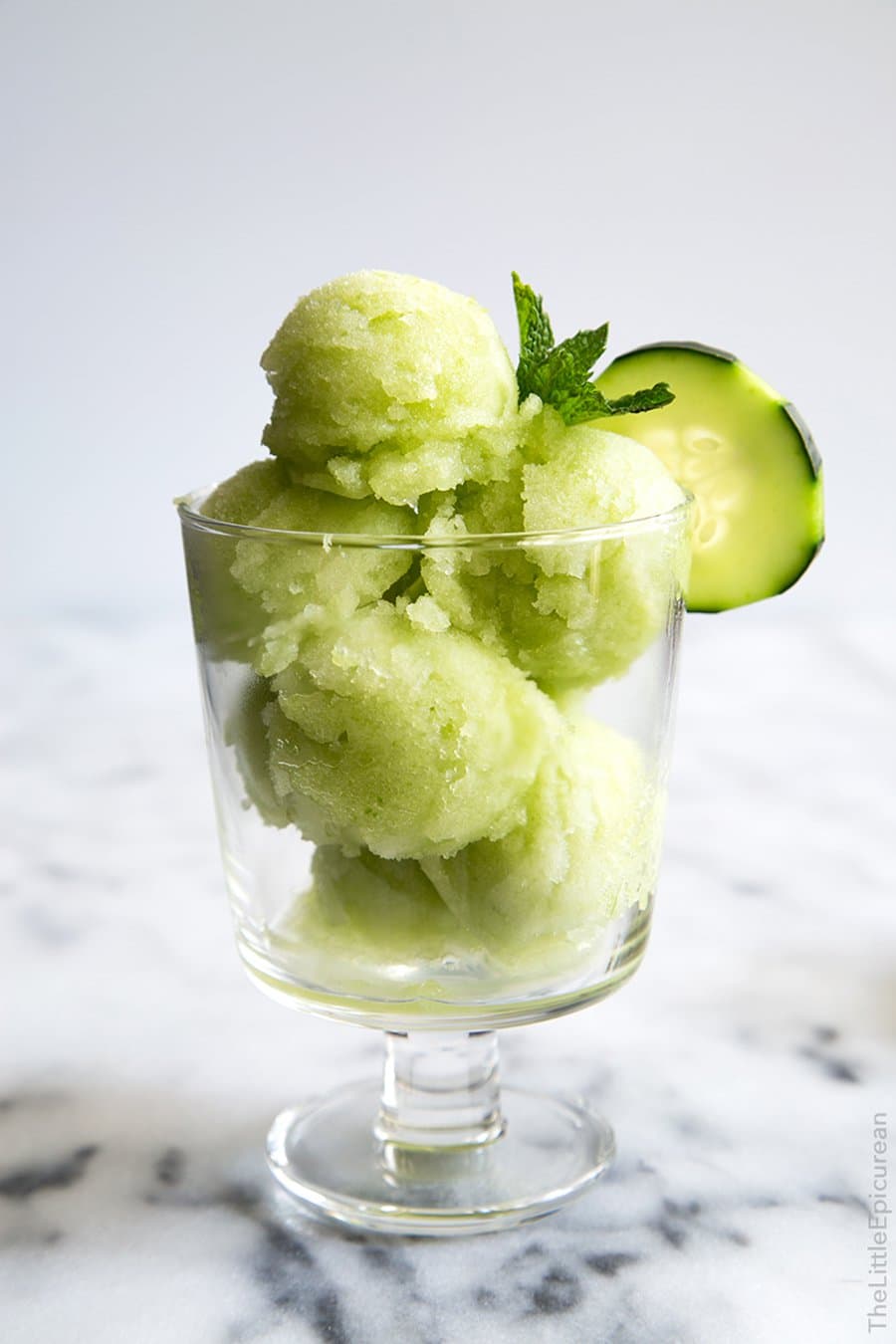 Persimmon Coconut Chia Pudding | Cooking LSL Smooth and sweet persimmon coconut chia pudding is easy to make and healthy! I call that a win-win. It's also vegan and gluten-free, and tastes sooo yummy!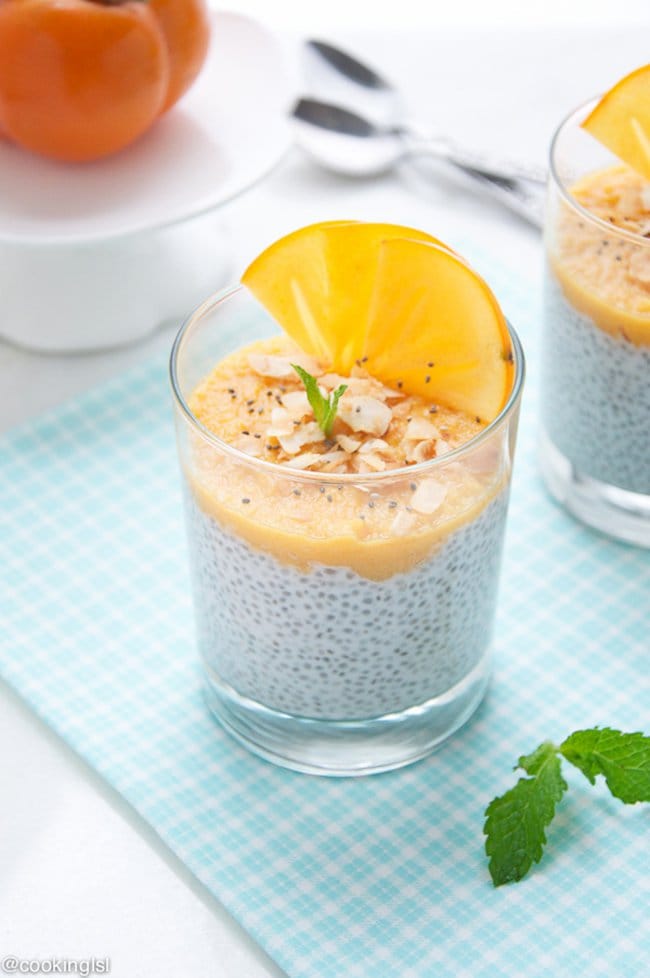 Light Berry Angel Food Cake | The Creative Bite  This light berry angel food cake has only five ingredients and takes fifteen minutes to make! The angel food cake is layered with coconut cream cool whip and topped with berries. A yummy, gluten-free dessert!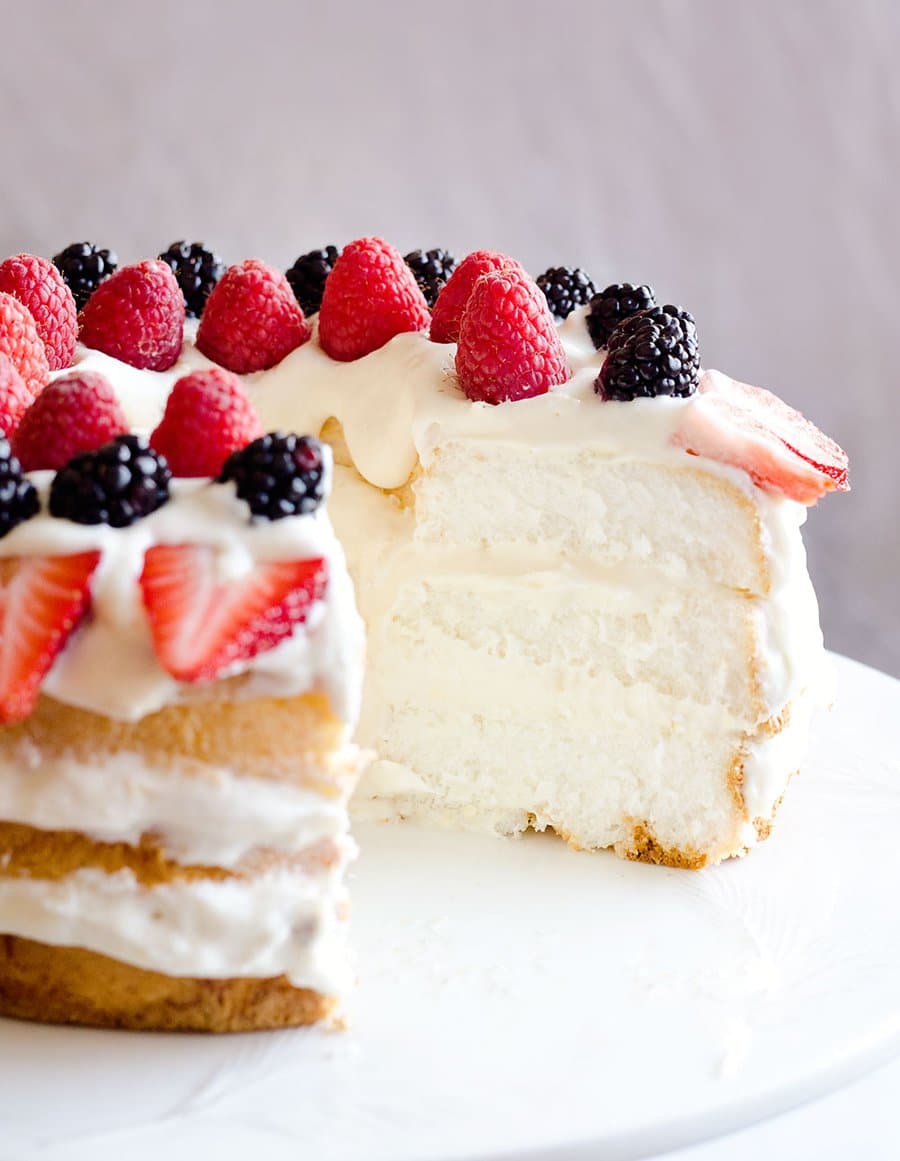 Smoothie Popsicles | The Little Epicurean  Smoothie popsicles are acceptable for any meal, even breakfast! Take your favorite smoothie and freeze them into popsicles and make breakfast more fun.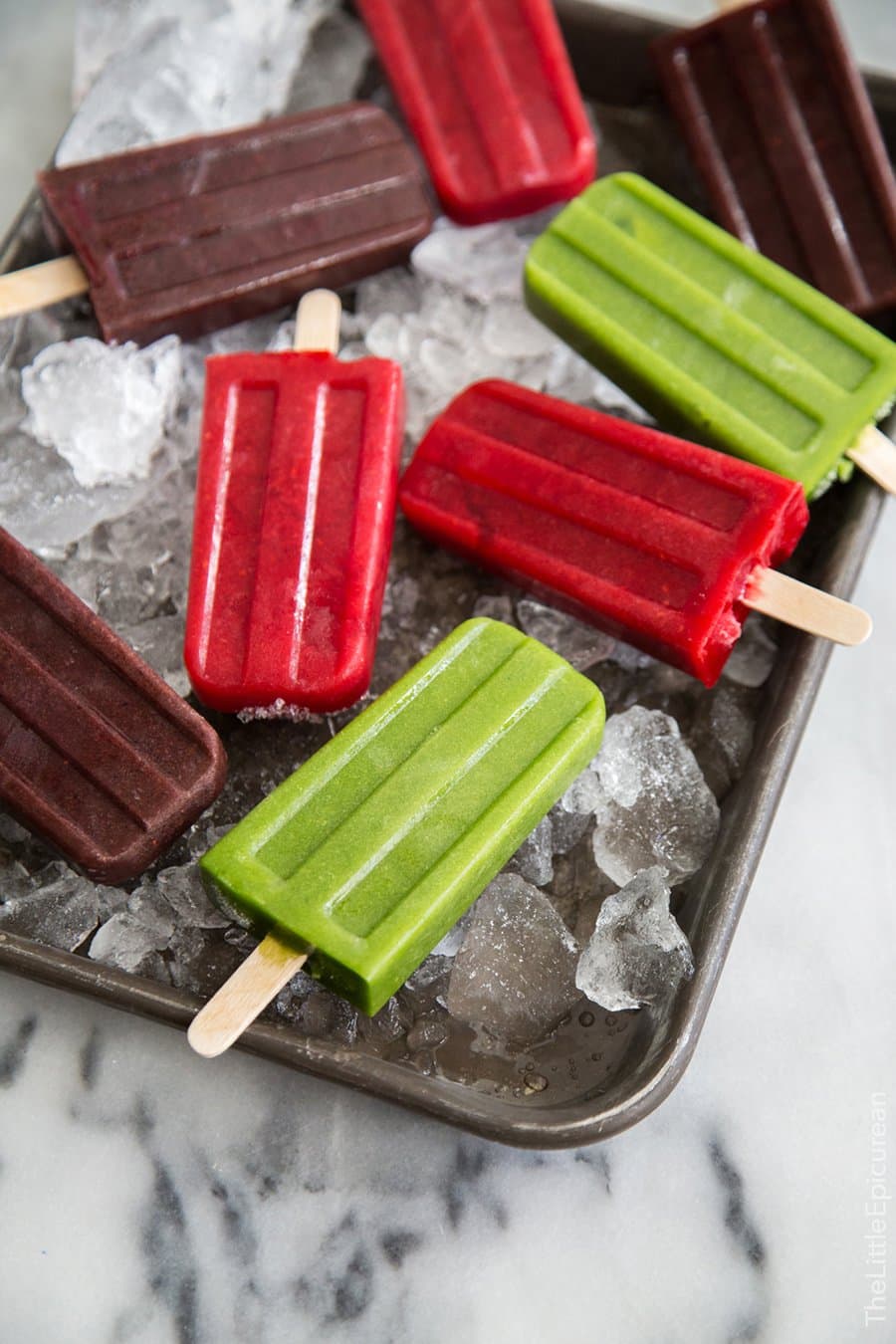 Gluten Free Peach Cobbler Bars | Peas and Peonies  These gluten free peach cobbler bars are easy to make and also vegan! Made with fresh peaches (hello summer!) and gluten free oats, insanely delicious!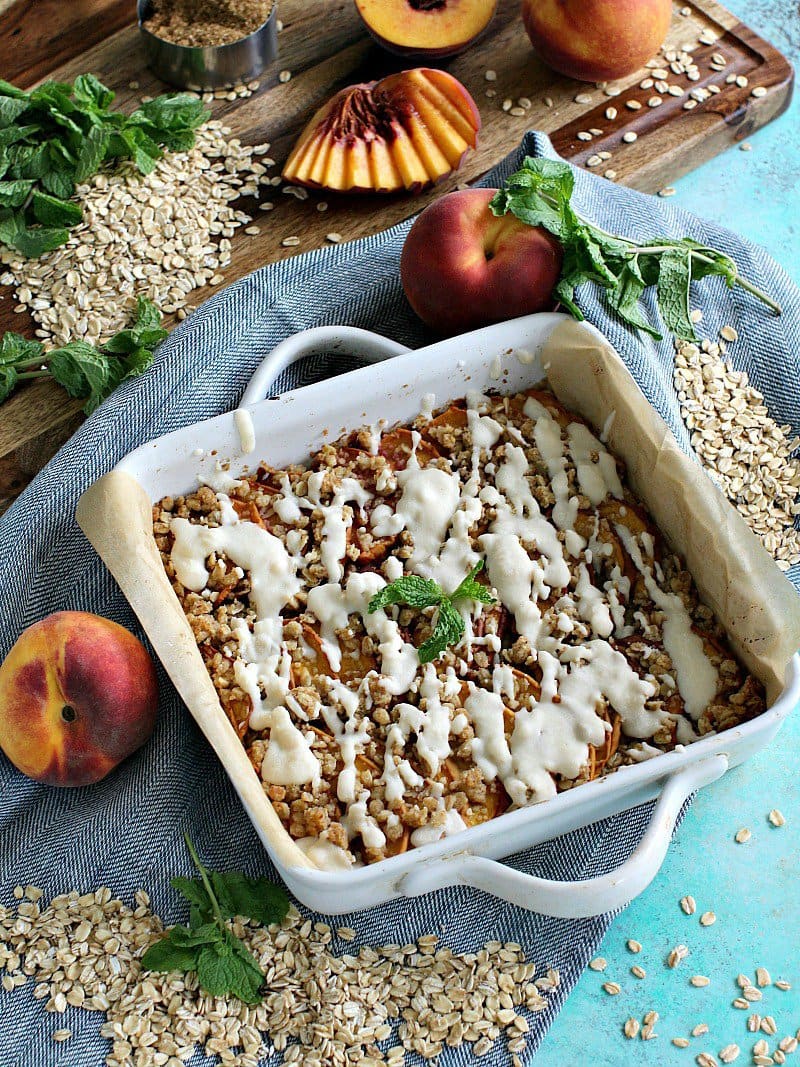 Creamy Vanilla Chia Seed Pudding | Joyful Healthy Eats  Learn how to make a basic chia seed pudding with just five ingredients. This creamy vanilla chia seed pudding is dairy-free and refined sugar free, but has tons of flavor.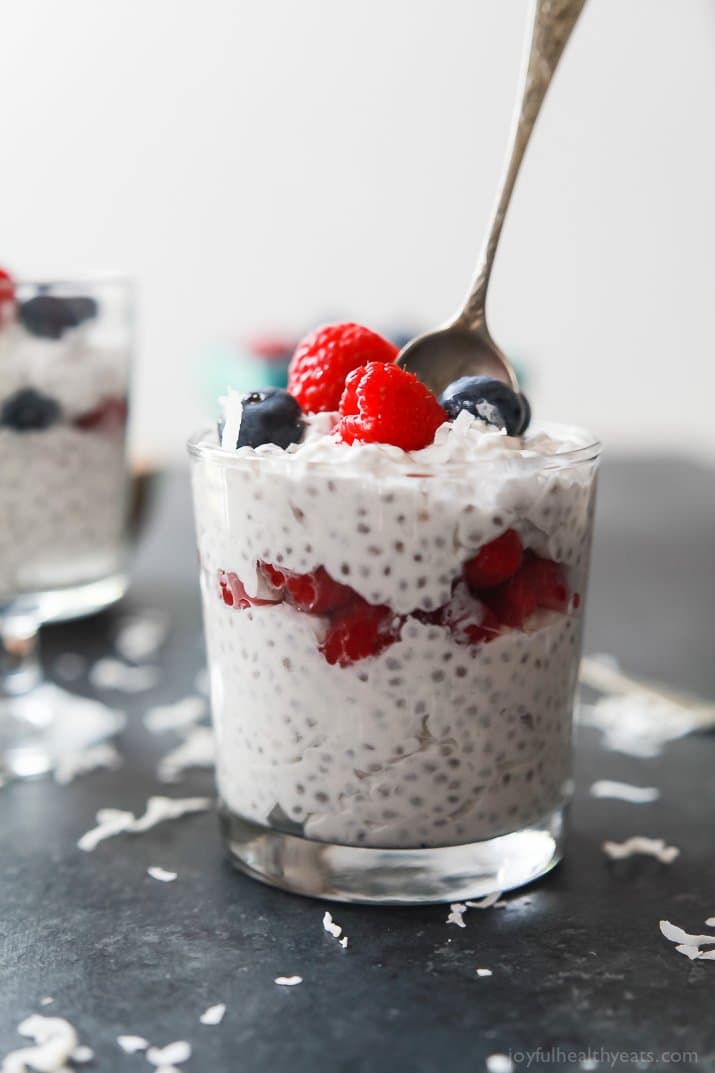 Lighter No Bake Lemon Cheesecake | A Latte Food  This lighter no bake lemon cheesecake recipe is super simple and a healthier version of your traditional cheesecake. Have your cheesecake and eat it too!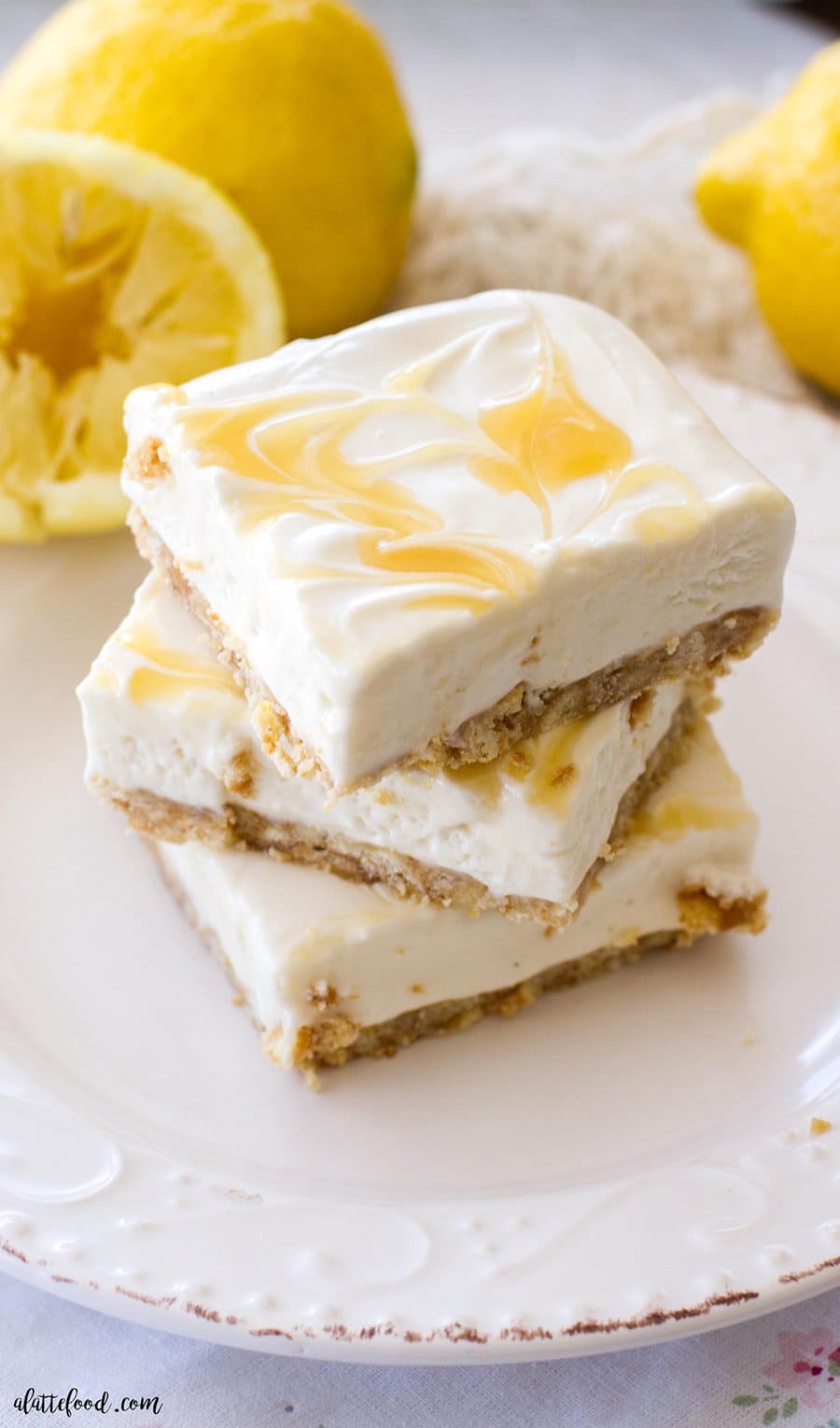 Low Carb Paleo Almond Butter Chocolate Bars | Healthy Sweet Eats  These low carb paleo almond butter chocolate bars are something you will want at your fingertips all the time. Like every day. A no guilt way to curb that sweet tooth and still stay on track with your health.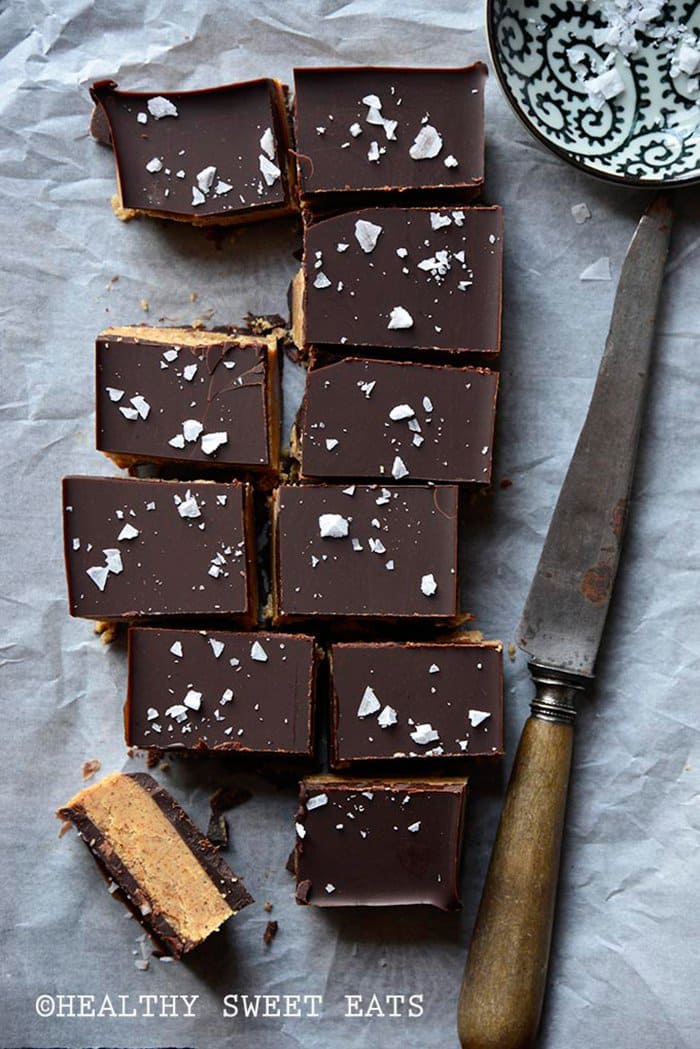 Naturally Sweetened Gluten-Free Fruit Crisp | Cafe Johnsonia  This naturally sweetened gluten-free fruit crips is a healthier version of a traditional dessert recipe. Do not, I repeat, do NOT skip the magical coconut cream whip as the topping! You might just want to eat that alone. No judgement…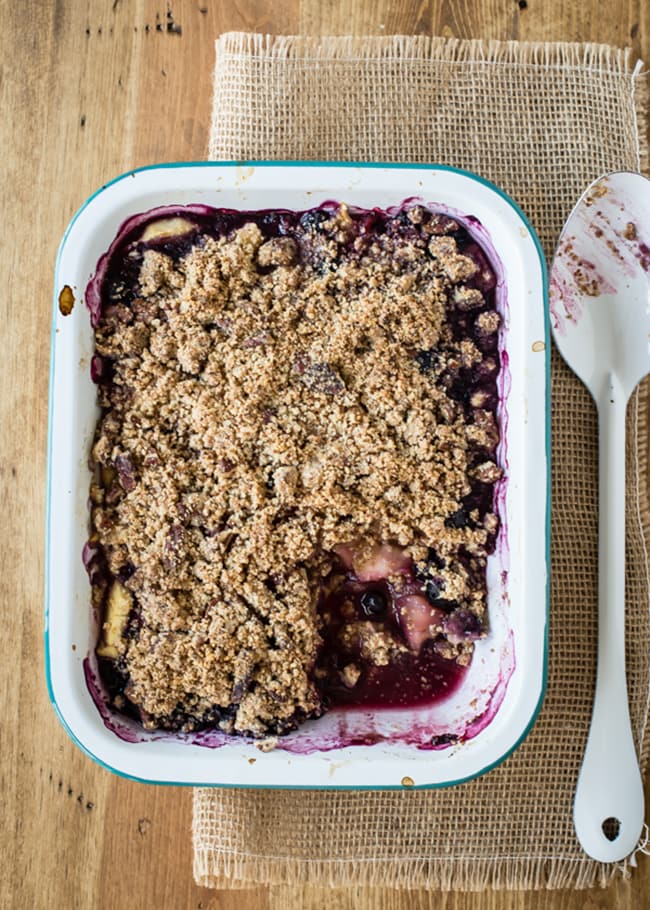 No Bake Vegan Banana Cream Pie | The Roasted Root  Vegan, dairy-free, gluten-free, no bake, and refined sugar -free pie! Yes, please! This no bake vegan banana cream pie is an easily adaptable dessert perfect for a summer barbecue.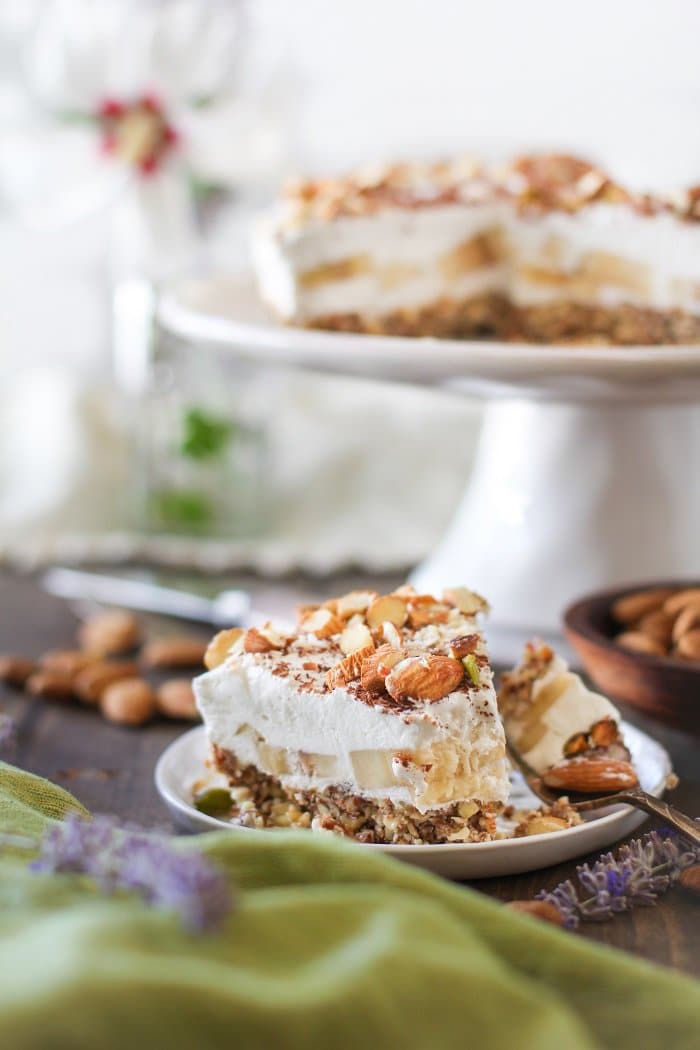 Winter Fruit Salad | Like Mother, Like Daughter  This salad is packed full of winter fruits and is the perfect side dish to any meal. Kids will especially love all the yummy fruits in this winter fruit salad. Plus, there is a bonus tip in here to keep your fruit from turning brown – check it out!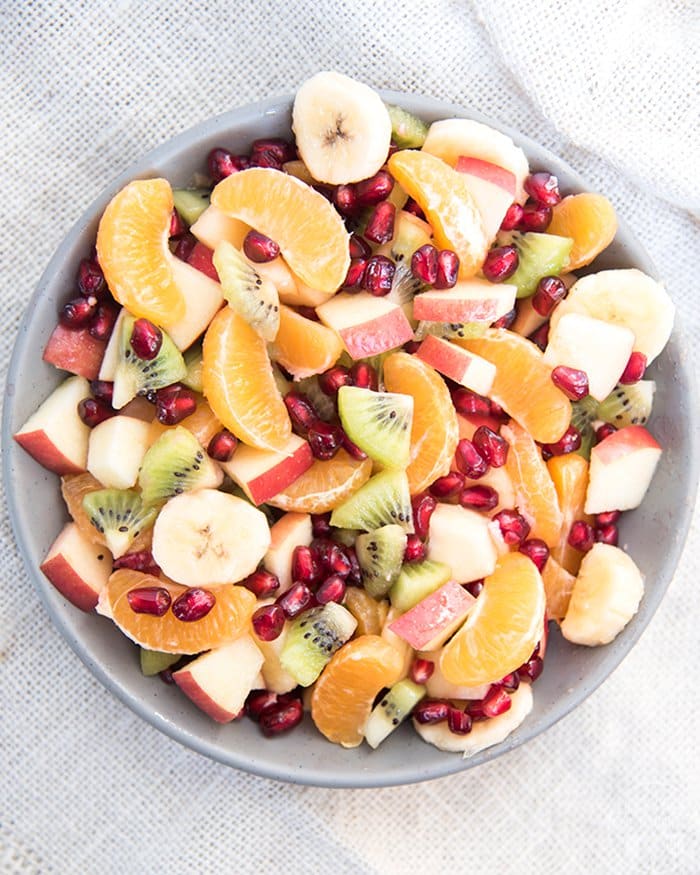 Avocado Chocolate Mousse Cake | Amanda's Cookin'  This avocado chocolate mousse cake is creamy and chocolatey and you won't even taste the avocado! Get the added nutrients of a super food without the taste in this cake. Add this to your must make list ASAP!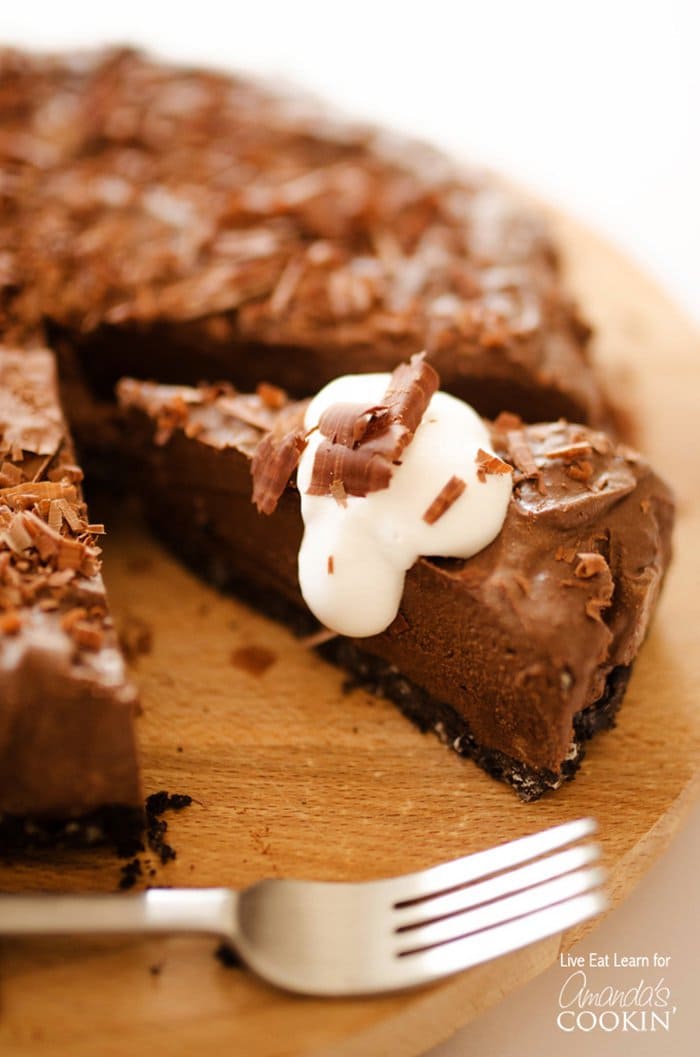 Paleo No-Bake Raspberry Cream Pies | Texan Erin  These paleo no-bake raspberry cream pies are dairy-free, gluten-free and grain-free! The smooth and creamy filling with the nutty crust is so yummy! They taste good and will make you feel good too.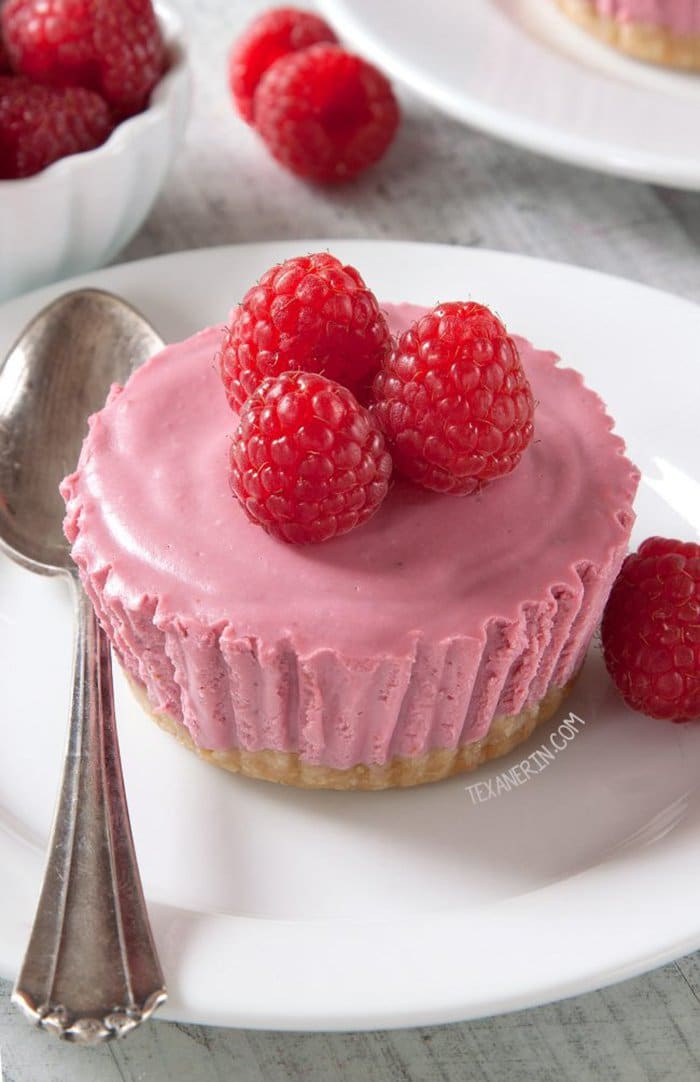 Dark Chocolate Yogurt Brownies | Nutmeg Nanny  These dark chocolate yogurt brownies are jam packed with chocolate and have a slight hint of tangy yogurt. They take only 35 minutes to make from start to finish! There are no excuses to NOT make these!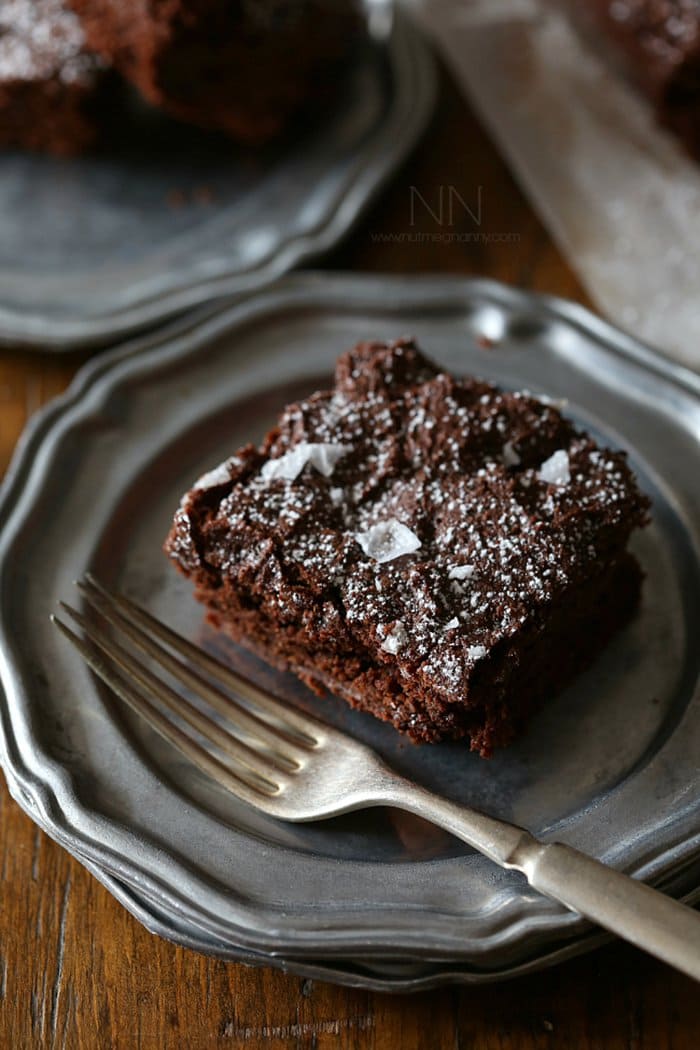 Naturally Sweetened Apple Almond Muffins | Foolproof Living  These naturally sweetened apple almond muffins are one of those recipes you will want to make a double (or triple!) batch of and freeze. A healthier version sweetened with dates and applesauce and are gluten-free!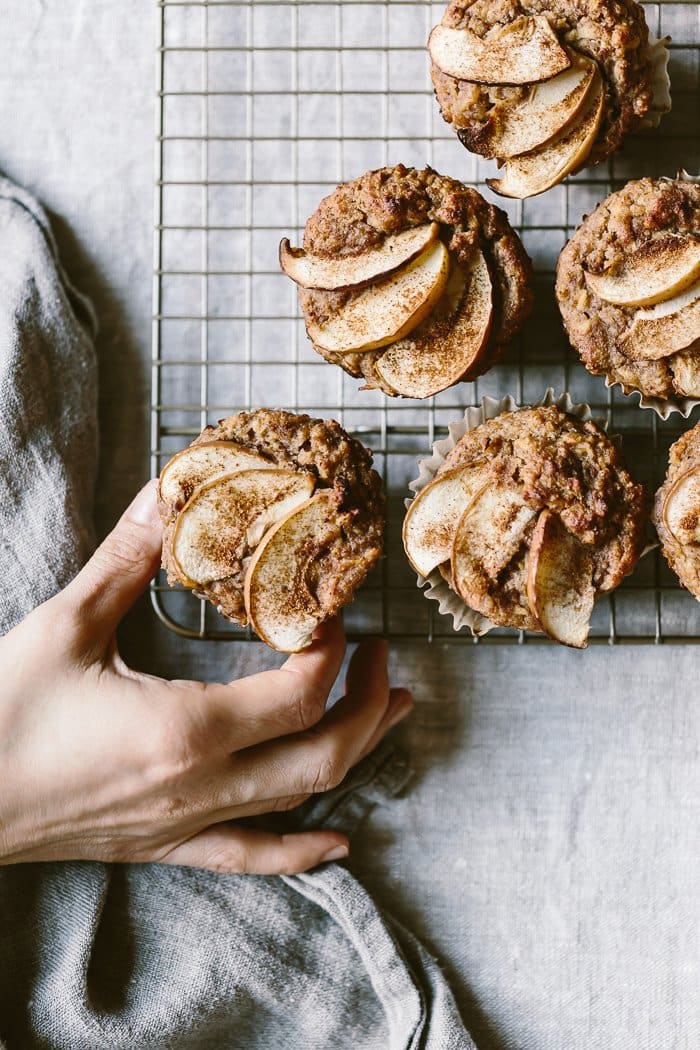 Paleo Mint Chocolate Chip Ice Cream | The Roasted Root  This paleo mint chocolate chip ice cream is dairy-free, raw, vegan, refined sugar-free, naturally sweetened with pure maple syrup and made with coconut milk. But it tastes so good you won't even care!