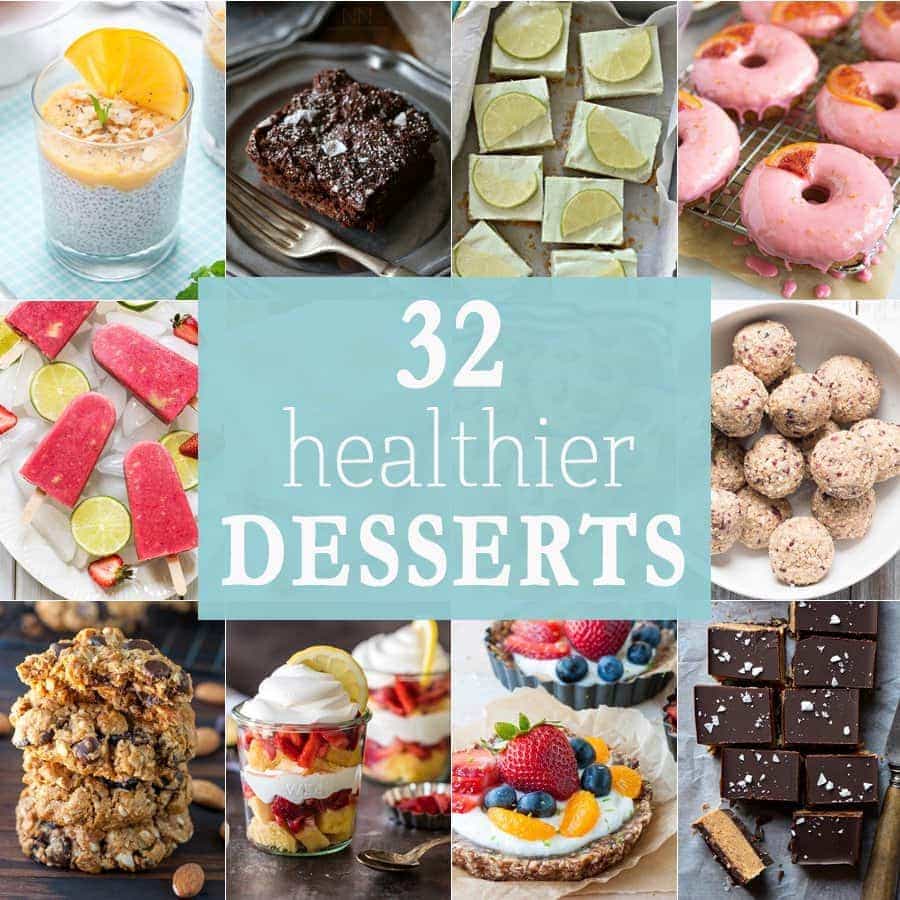 Hi there! It's Maryanne from The Little Epicurean. I have the world's biggest sweet tooth and I'm not afraid to admit it. While I could happily devour brownie milkshakes, cheesecakes, and funfetti cake for every meal, I don't. I believe in moderation and I can only indulge in those decadent sweets once in a while. When my daily sweet tooth craving hits, I turn to healthier options. Today we're sharing 32 healthier desserts! We got fruits, dark chocolate, and a bunch of easy no-bake treats. Enjoy!
S'more Breakfast Parfaits | The Cookie Rookie Is there any better way to start your day?! These s'more breakfast parfaits might look like dessert but can also double as breakfast! They are packed with greek yogurt and protein powder, the perfect way to keep you full AND satisfied!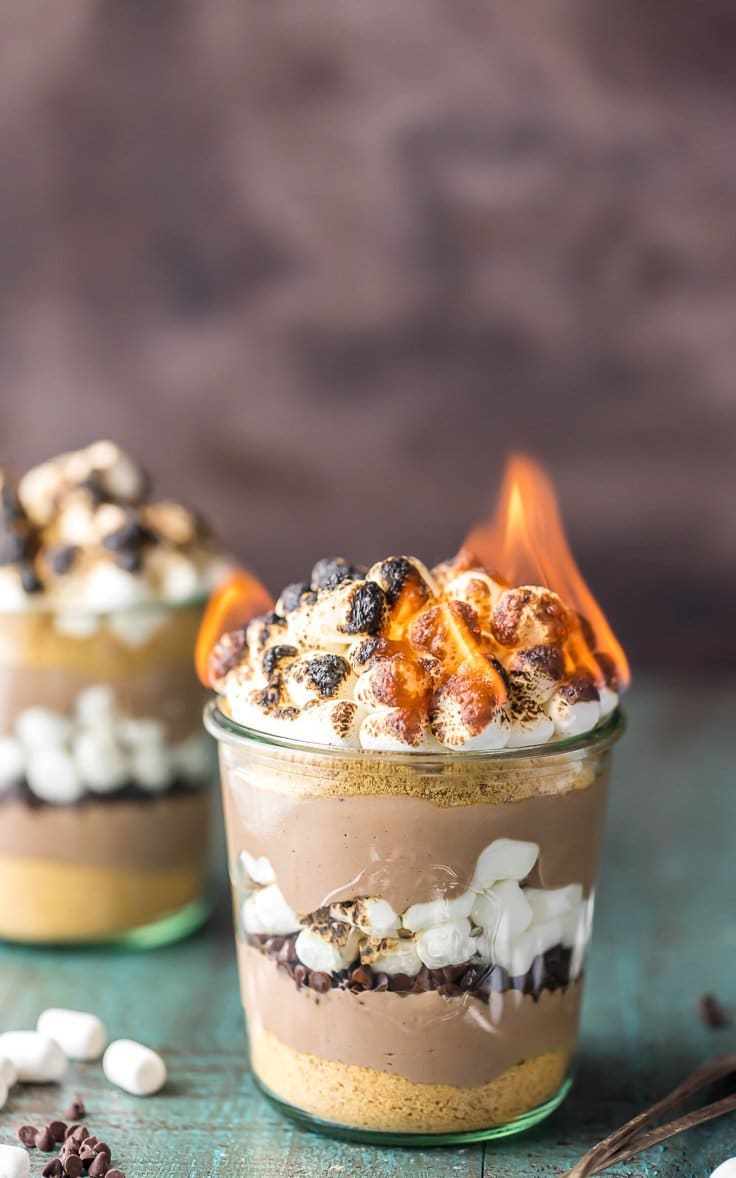 Mini Pavlovas | The Cookie Rookie Not only will you wow your guests by how pretty these mini pavlovas are, they will also rave about how delicious! These aren't the quickest dessert to make, but they are WELL worth the extra time!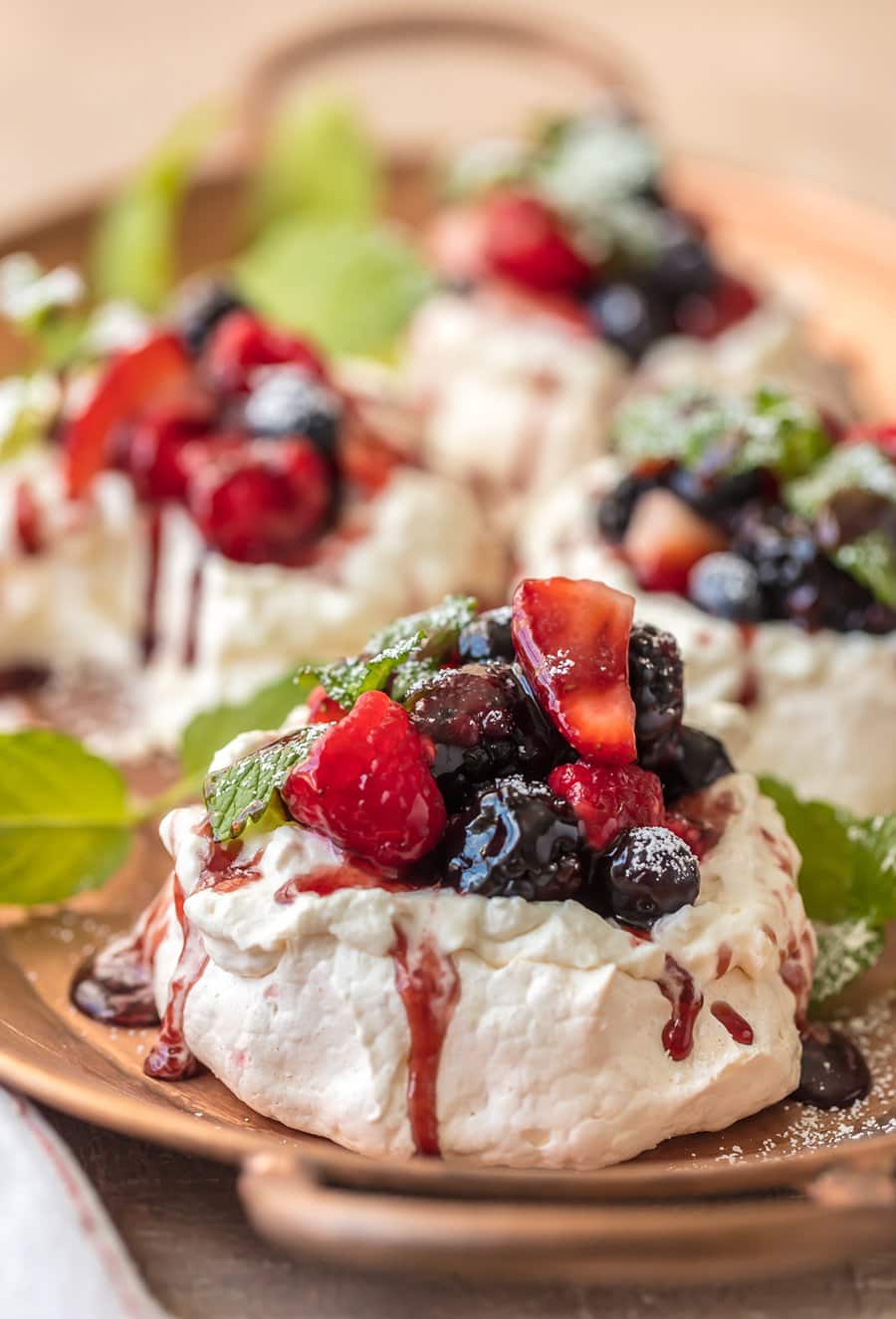 Lemon Strawberry Shortcake Cups | The Cookie Rookie Lemon strawberry shortcake cups are a quick and easy treat that everyone will love!! Layers of lemon cake, strawberries and cool whip make each bite so flavorful you will want seconds.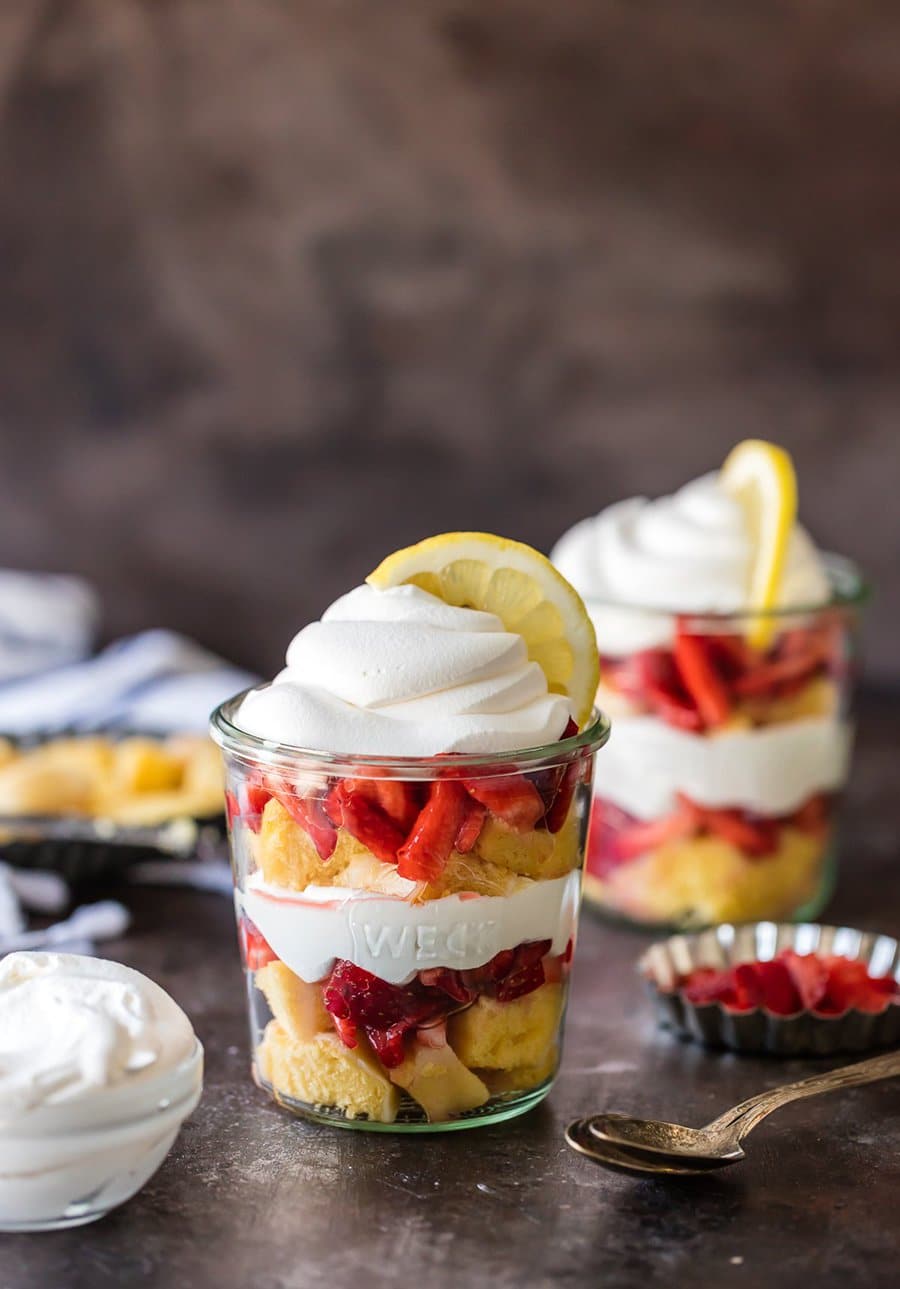 Applesauce Chocolate Chip Cookies | The Cookie Rookie A skinny version of the traditional chocolate chip cookie. These applesauce chocolate chip cookies are soft, chewy and eggless, which means, you can eat all the cookie dough you want!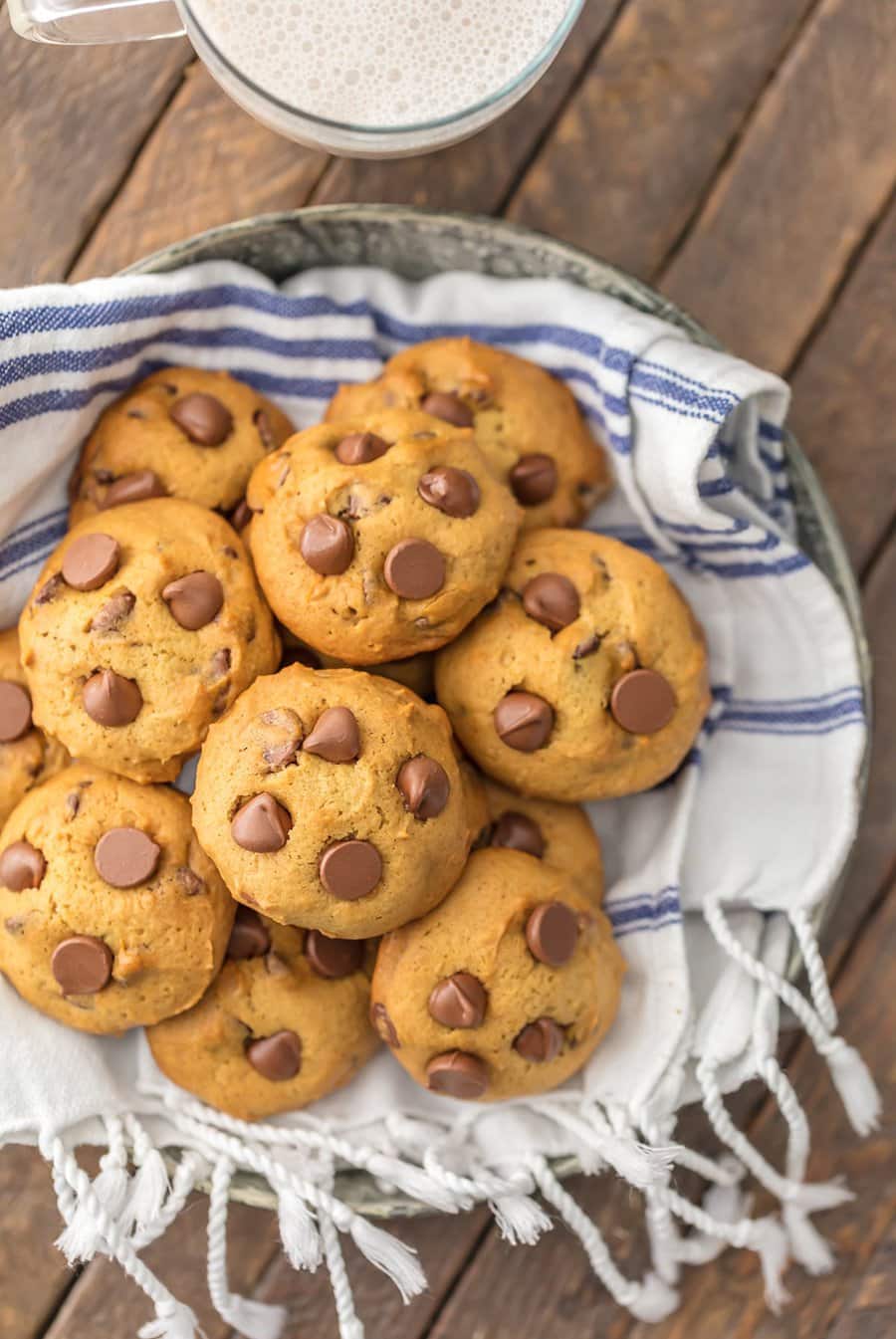 Whipped Goat Cheese Bruschetta | The Cookie Rookie You might be thinking, what? This is a dessert? Once you taste how yummy these flavors are together, you won't be asking that anymore! This whipped goat cheese bruschetta is one of those recipes you will be thinking about (and wanting) days after!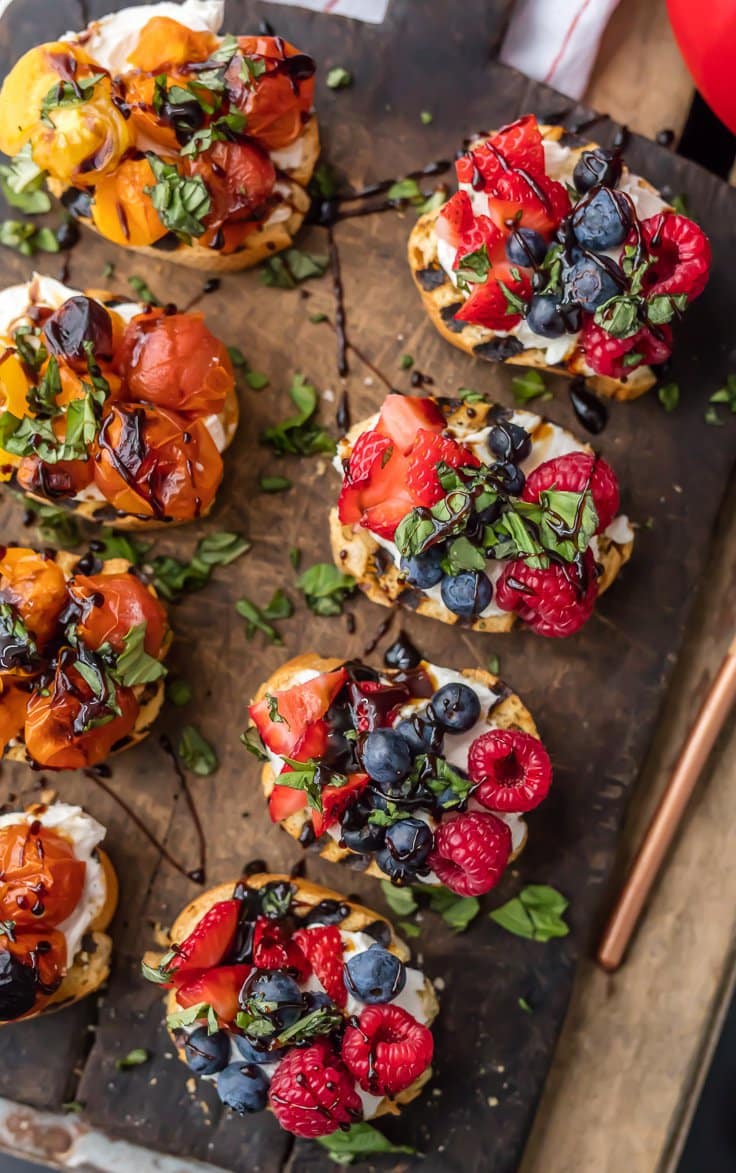 Cinnamon Sugar Microwave Apple Chips | The Cookie Rookie A sweet little snack made in just six minutes! These cinnamon sugar microwave apple chips are so addicting and will be gone in about six minutes as well.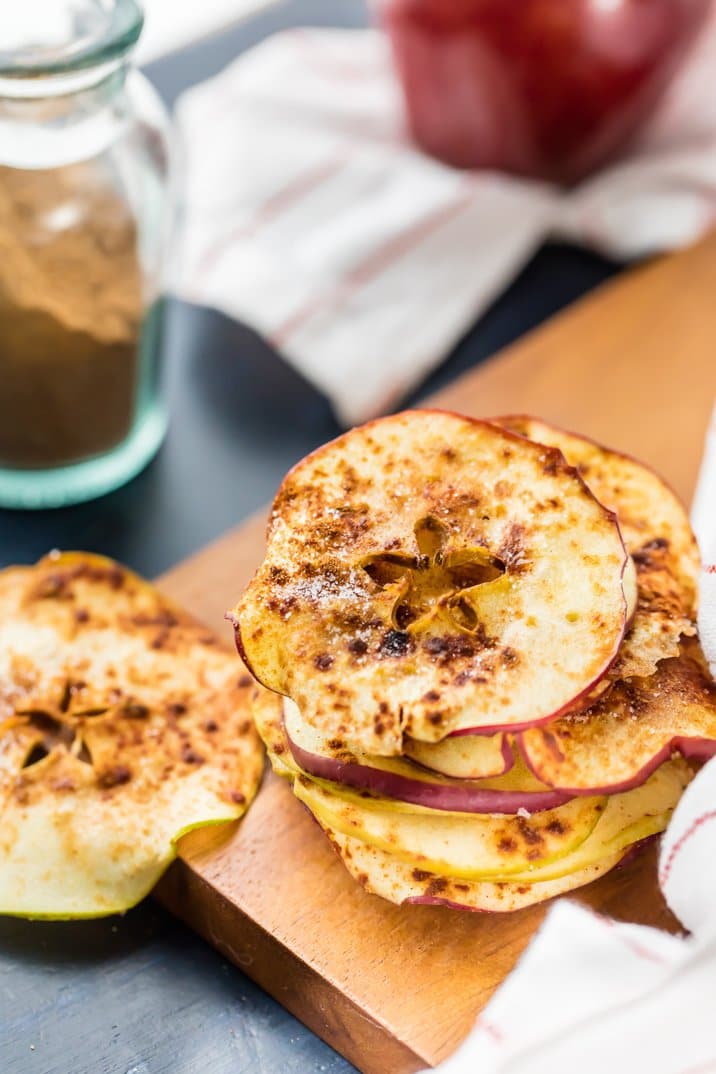 Avocado Chocolate Mousse Cake | Amanda's Cookin' This avocado chocolate mousse cake is creamy and chocolatey and you won't even taste the avocado! Get the added nutrients of a super food without the taste in this cake. Add this to your must make list ASAP!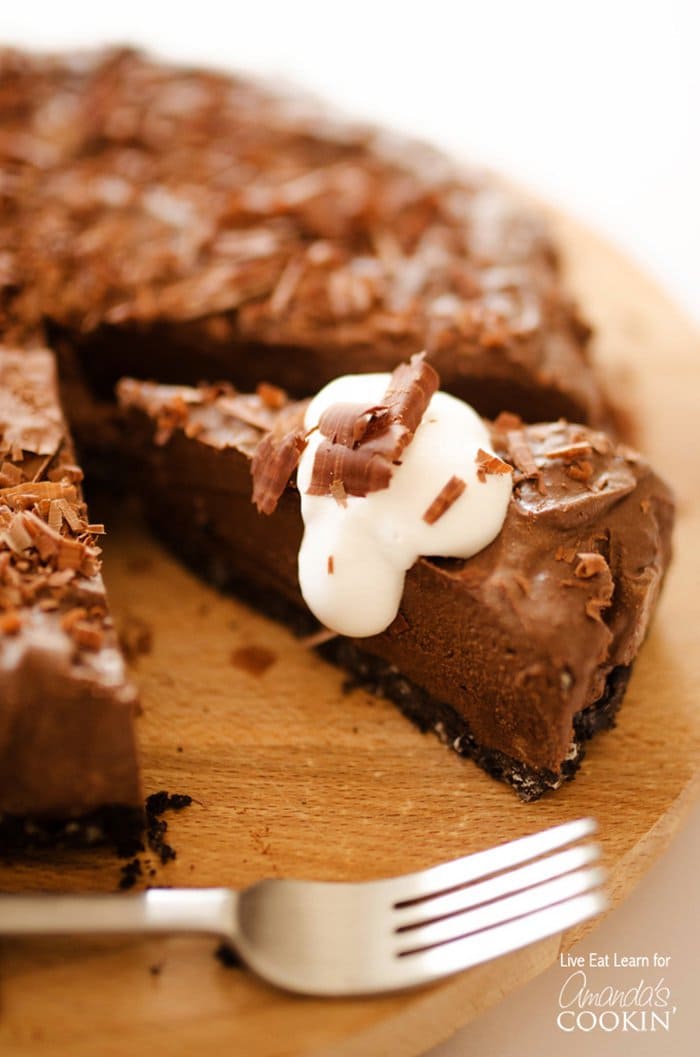 Paleo No-Bake Raspberry Cream Pies | Texan Erin These paleo no-bake raspberry cream pies are dairy-free, gluten-free and grain-free! The smooth and creamy filling with the nutty crust is so yummy! They taste good and will make you feel good too.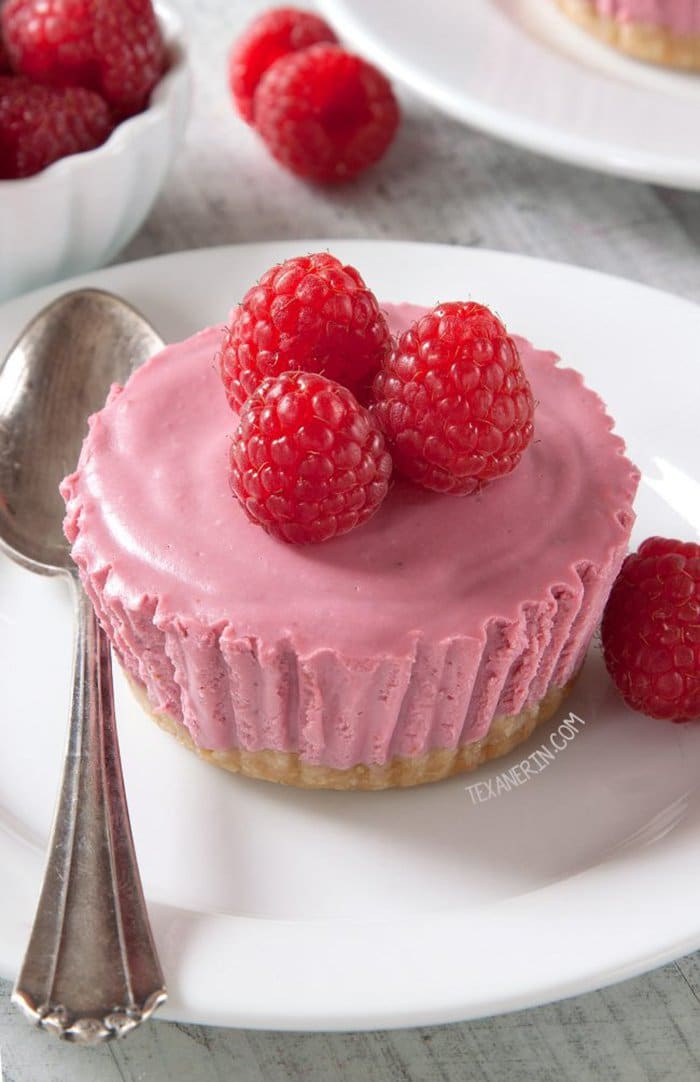 Dark Chocolate Yogurt Brownies | Nutmeg Nanny These dark chocolate yogurt brownies are jam packed with chocolate and have a slight hint of tangy yogurt. They take only 35 minutes to make from start to finish! There are no excuses to NOT make these!