Skinny Caramel Vanilla Cream Baked Donuts are the perfect healthy(er) way to wake up! I love donuts but I don't love the calories, so these Vanilla Cream Baked Donuts are just perfect!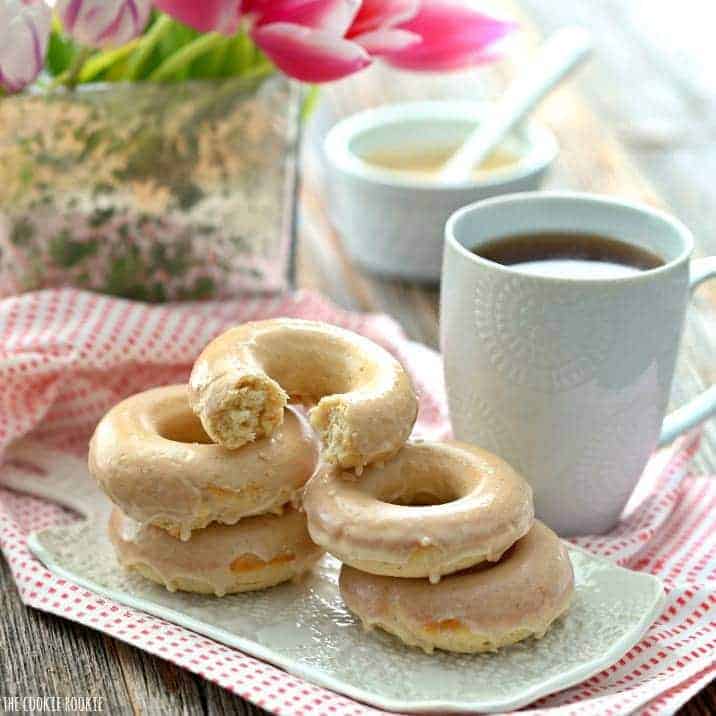 We have had some EXCITING things going on around here! My brother and sister-in-law HAD THEIR BABY!!! We aren't the most patient family, so even though her due date was just on Wednesday, it felt like we were waiting an eternity for him to finally come. Ezra O'Neil Gall was born Sunday February 22 at a perfect 8 lbs 13 ounces. Oscar Night seemed like a fine time for him to come into the world! He joins the best big sister ever, Desdi Mae, who is already bursting with pride. Is this not the cutest family you've ever seen?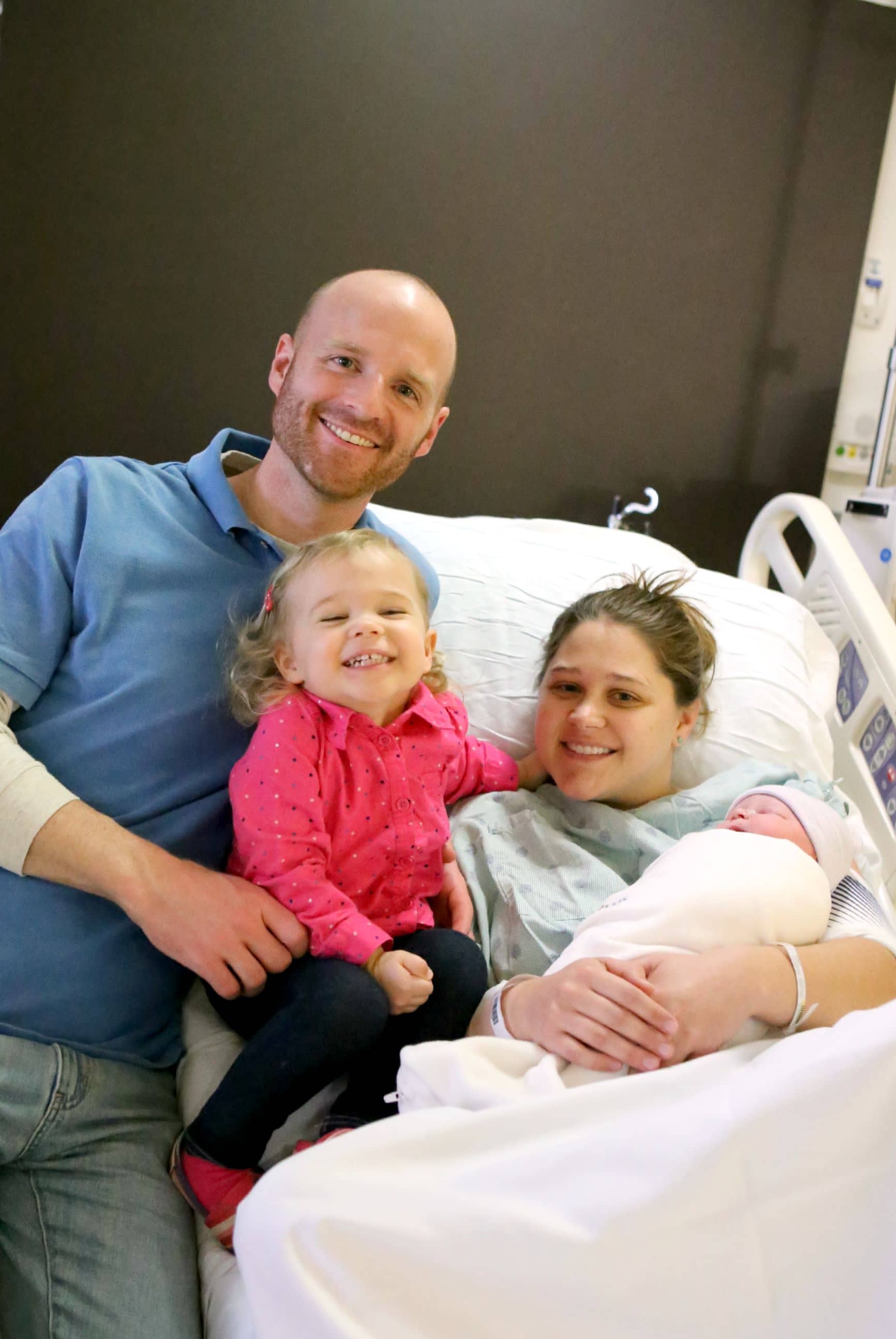 Naturally, even though we knew he would be here soon, I'm never prepared for anything. Mom and Dad got into town and I had a very typical, poorly stocked fridge. The pantry is filled with everything you can think of, except breakfast foods for guests. Pat and I aren't morning people. Breakfast has never been my thing. But when my parents are in town, I find myself waking up at 6:30 instead of later (my mom will say 6:30 is exaggerating…but who are you going to trust here??), and starving for breakfast. Since Miss Desdi is a HUGE fan of donuts, I thought these Skinny Caramel Vanilla Cream Baked Donuts were just the thing for celebrating sweet Ezra's arrival!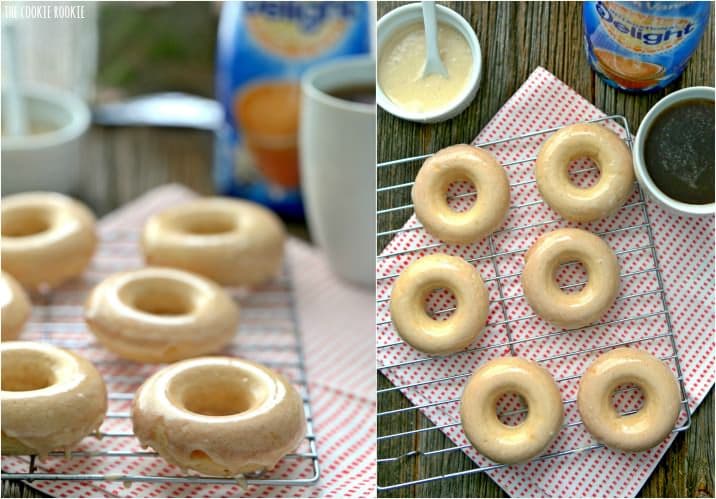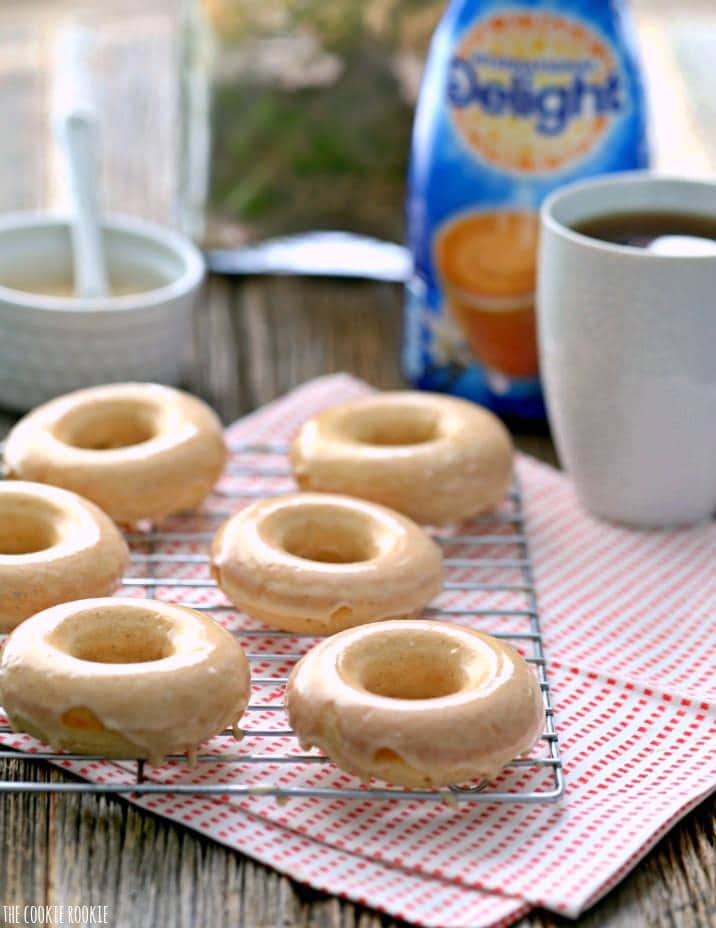 I was out of milk (like I said, unprepared), but my International Delights Fat Free & Sugar Free French Vanilla Creamer saved the day!! Looks like delicious creamer is good in your coffee and in your donuts! It was the perfect creamy substitute to use in this yummy (and surprisingly better for you) recipe. Fat Free AND Sugar Free?? Double yes.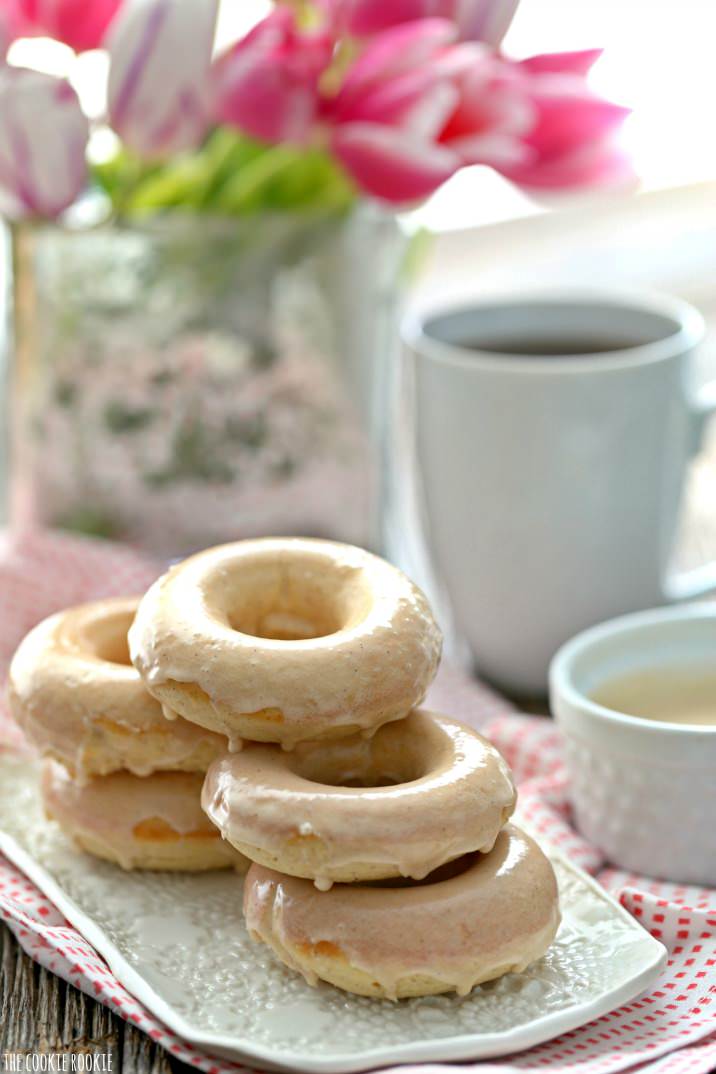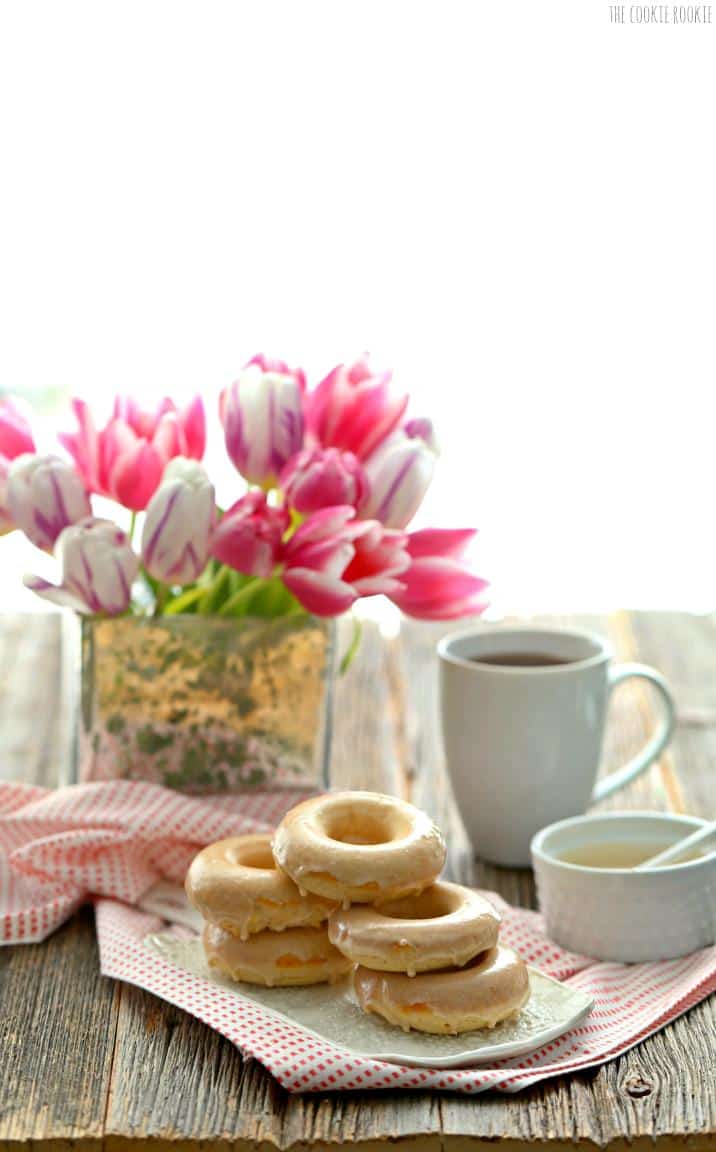 We were able to whip these up in about 20 minutes, and the day started out right. 4
Tasty Skinny Caramel Vanilla Cream Baked Donuts, strong coffee, and an absolutely perfect new nephew.
Is that a good day or what??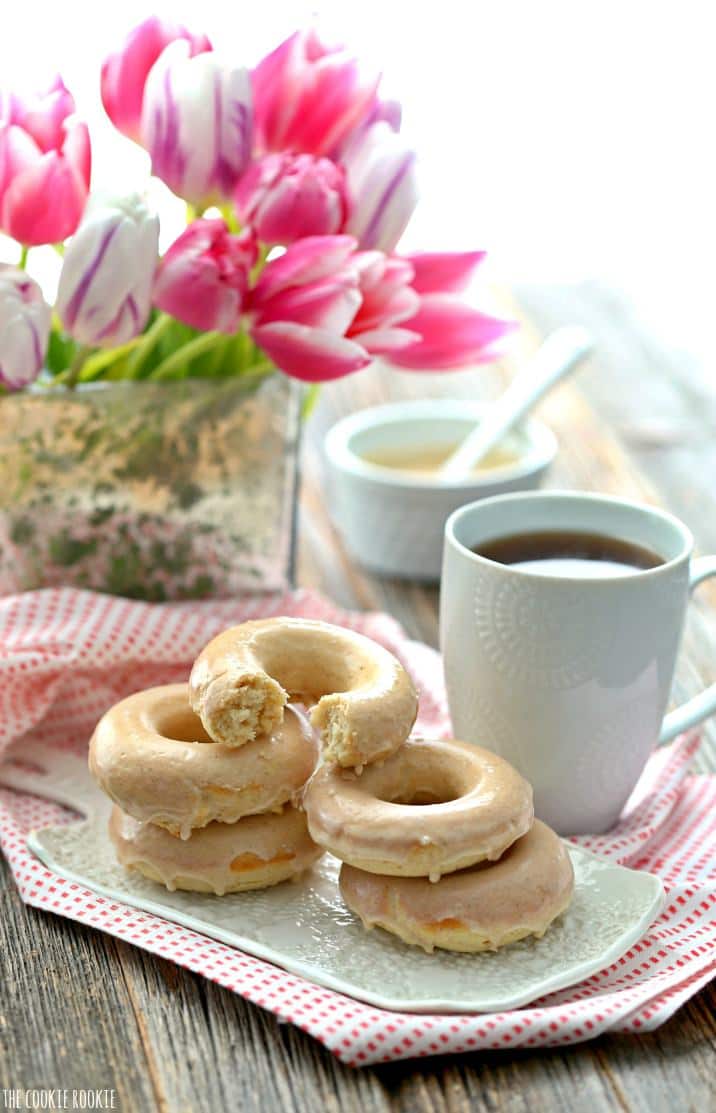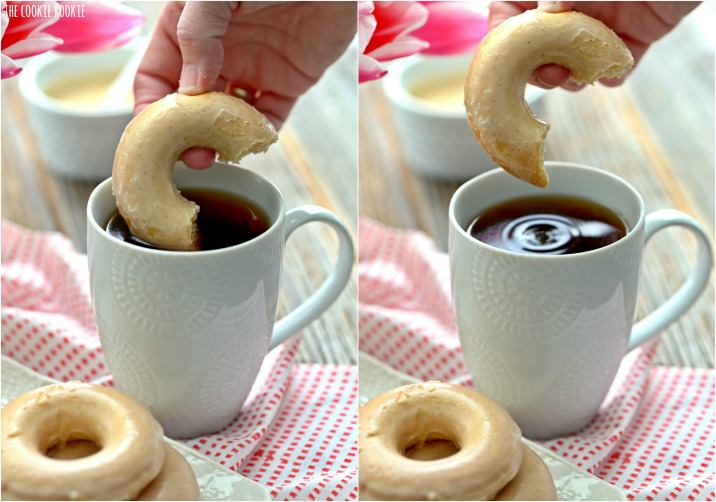 Enjoy!