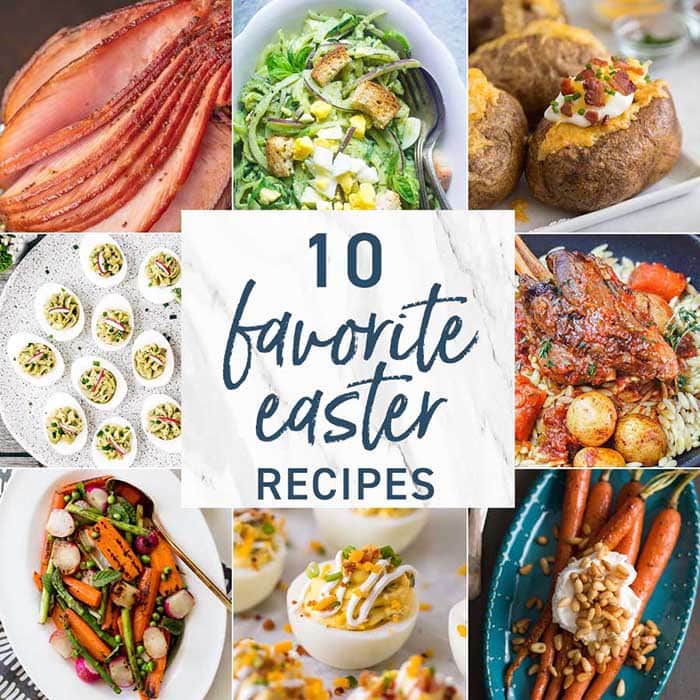 Hello there and happy Spring! It's Maryanne from The Little Epicurean. Last week we talked about Easter sweets and treats. Now we're moving on to the savory stuff. Here are our 10 favorite Easter recipes. We've got classics likes deviled eggs and baked ham, as well as some new twists Easter staples. Enjoy!
Loaded Deviled Eggs | The Cookie Rookie Deviled eggs are a must at any Easter gathering. This deviled egg is topped with all the goodness of a loaded baked potato- cheese, bacon, sour cream, and chives!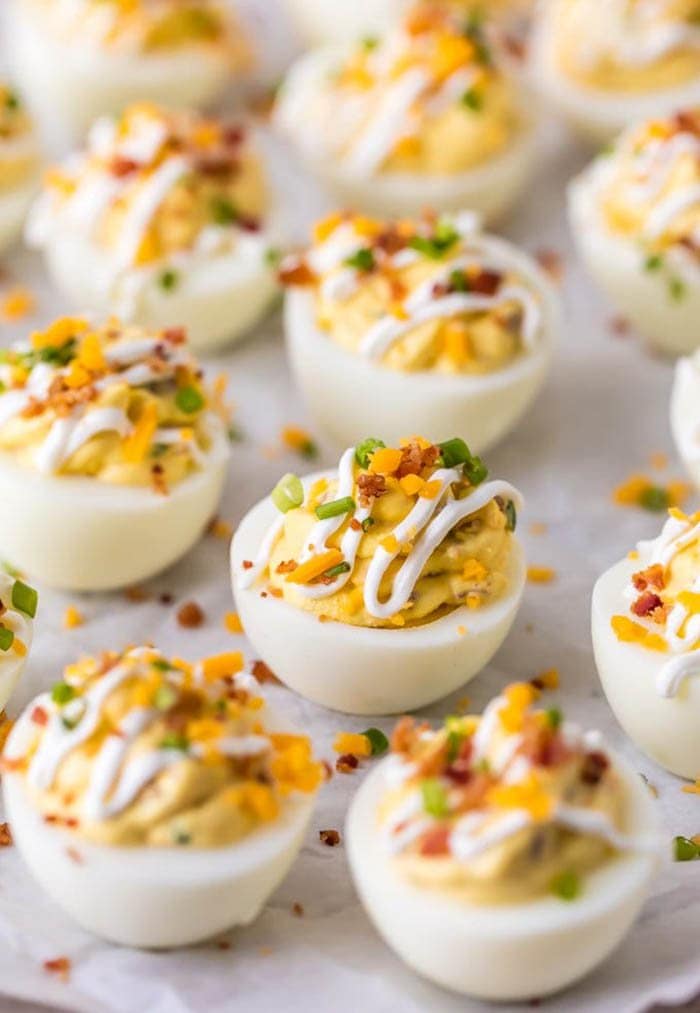 Cheesy Accordion Potatoes | The Little Epicurean Accordion potatoes combines the best parts of baked potatoes and French fries. It makes for the ultimate cheesy potato side dish.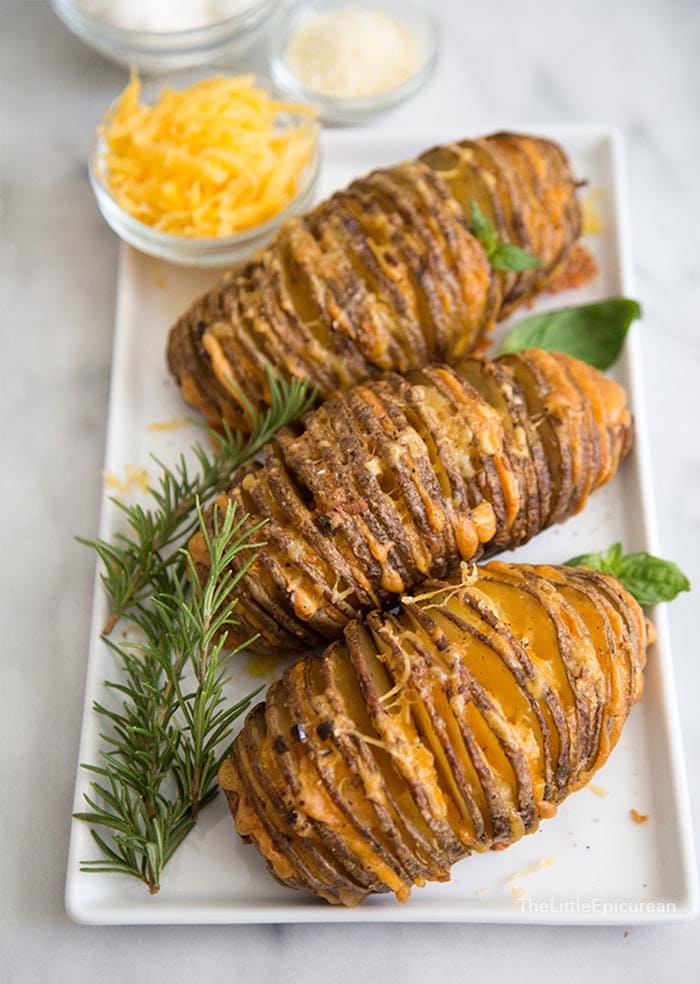 Charred Spring Vegetables with Herbed Carrot Top Dressing | Spoonful of Flavor Carrots, asparagus, radishes, and spring onions are charred and tossed in a dressing made from leafy carrot greens, mint, and chives.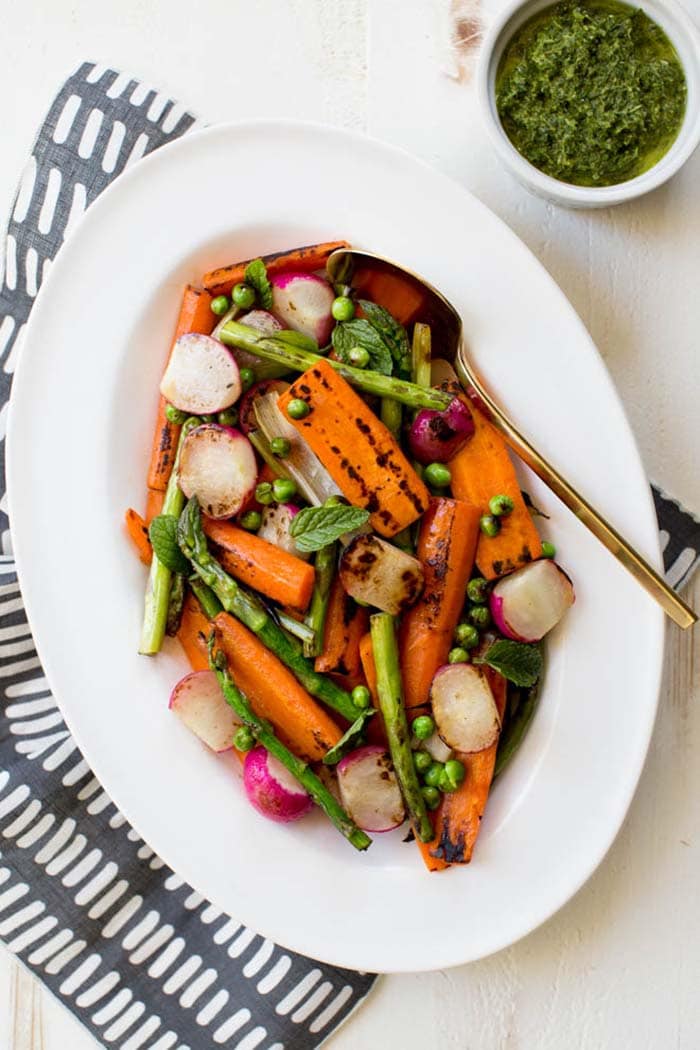 Instant Pot Honey Baked Ham | The Cookie Rookie This is the kind of dish you'll want to make for every holiday. It's a copycat version of the popular honey baked ham that you can make in an electric pressure cooker.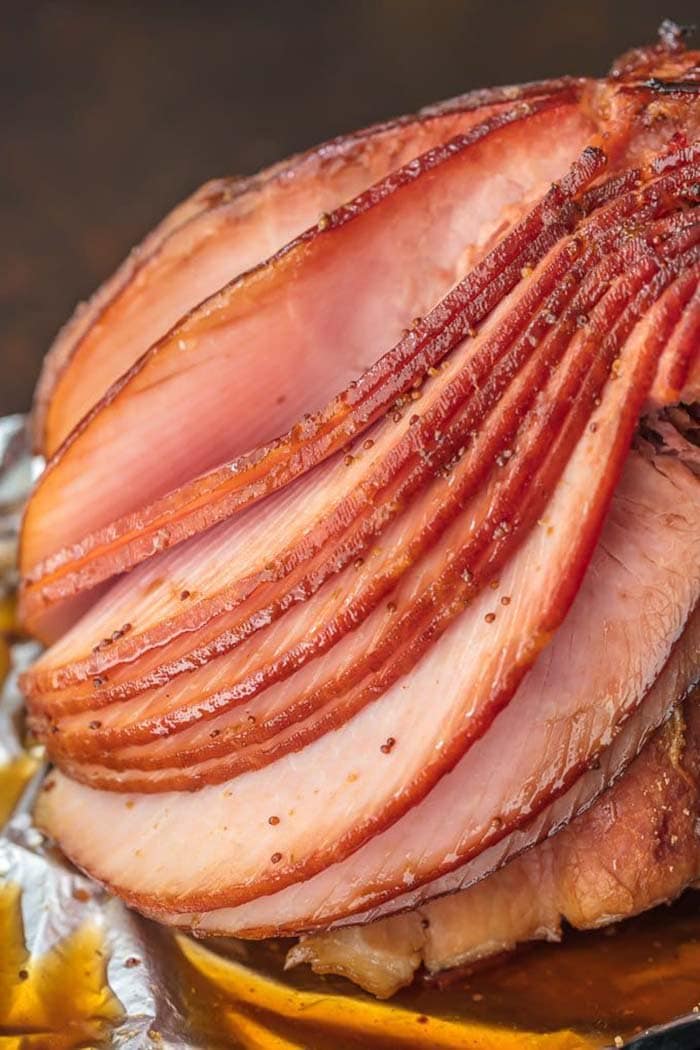 Avocado Pesto Healthy Pasta Salad | Food Faith Fitness This healthy pasta salad uses zucchini noodles instead of wheat pasta. It's tossed in a creamy pesto made from mashed avocados.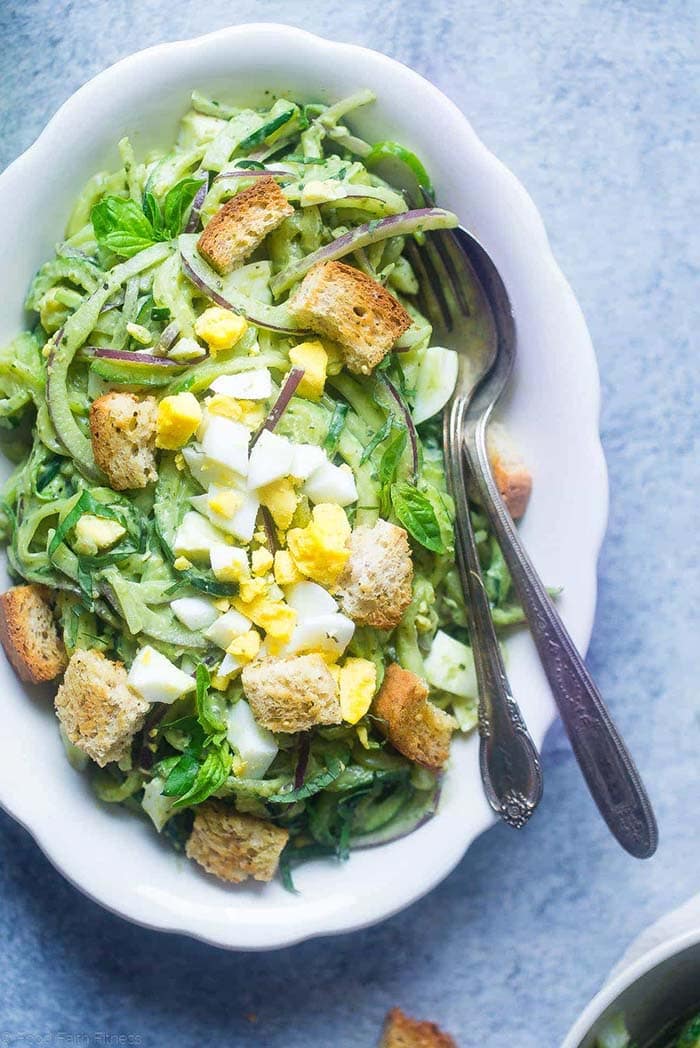 Mediterranean Wine Braised Lamb Shank | The Mediterranean Dish Braising or slow-cooking is the best way to cook lamb shanks. This recipe uses a delicious braise made from red wine, tomatoes, cinnamon, thyme, and rosemary.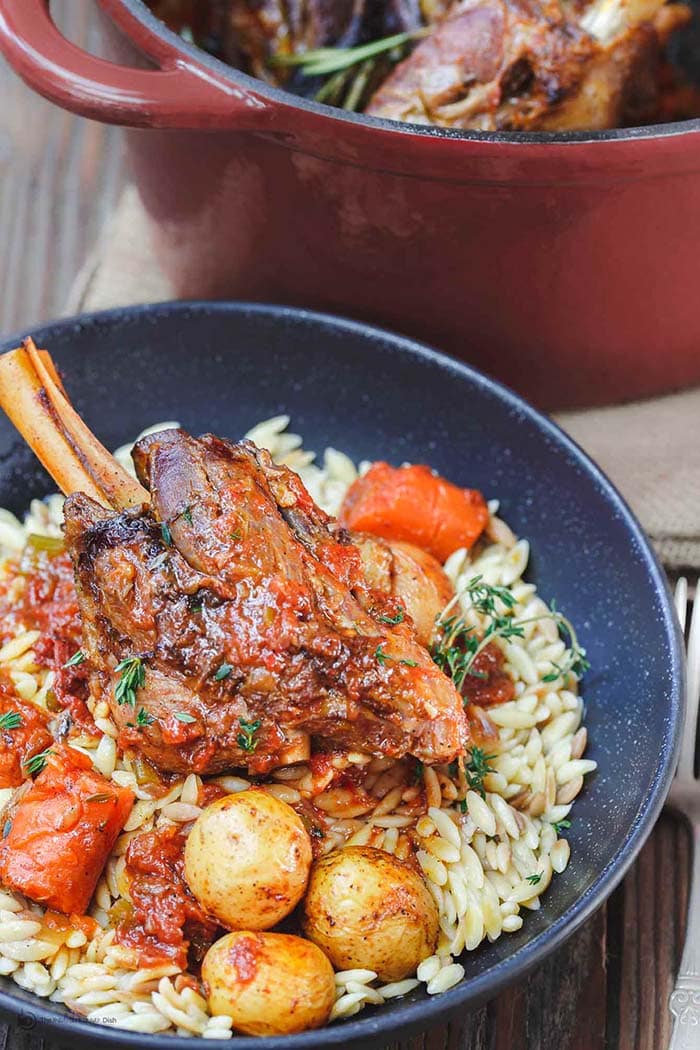 Cheddar Bacon Twice Baked Potatoes | The Little Epicurean Twice baked potatoes work well with all sorts of proteins. Best of all, you can make these ahead of time and simply reheat when it's time to serve.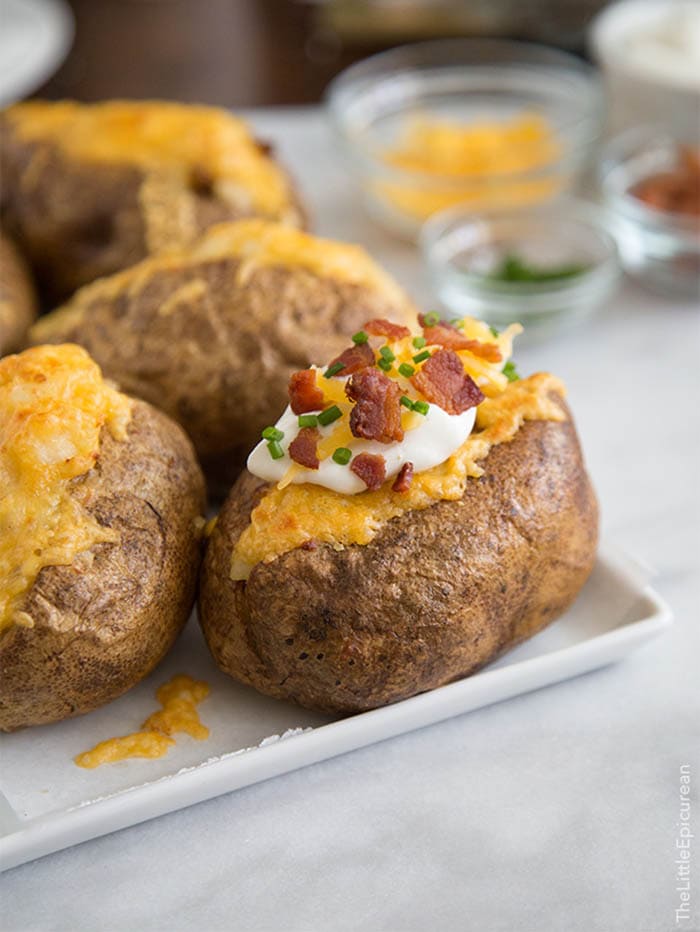 Roasted Glazed Carrots with Greek Yogurt & Buttered Pine Nuts | Foxes Love Lemons These roasted carrots are glazed in a fruit and vegetable juice mixture. It's topped with yogurt and pine nuts, making this dish creamy and crunchy!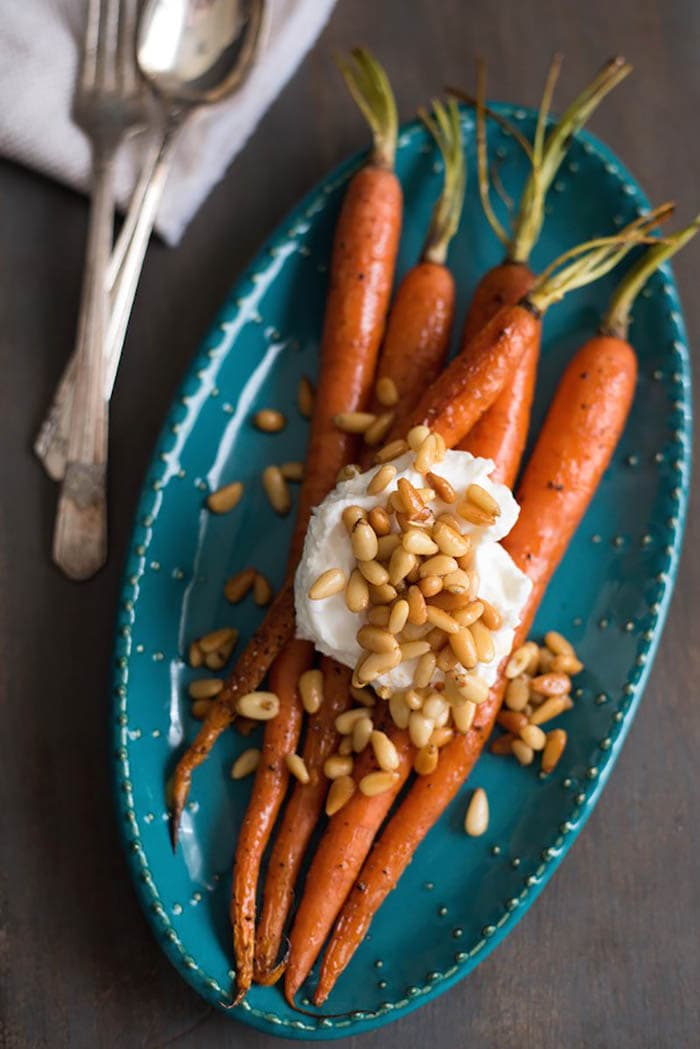 Avocado Deviled Eggs | Foolproof Living These deviled eggs use avocado instead of mayo. You'll want to double or even triple the recipe because deviled eggs are always the first to disappear at an Easter feast!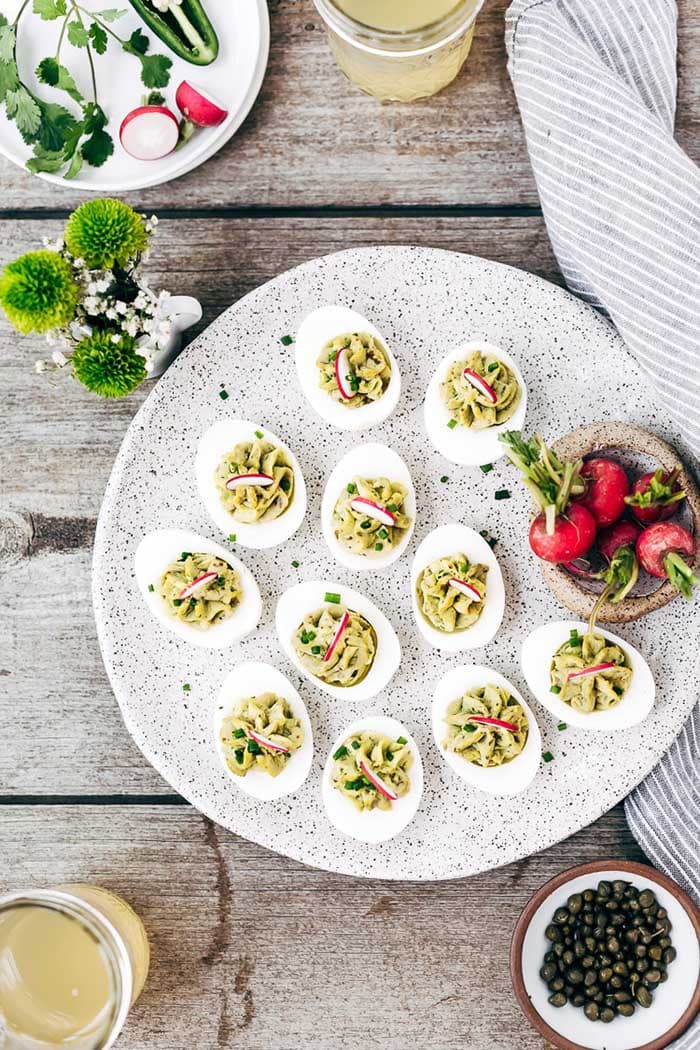 Slow Cooker Easy Sriracha Ham | The Food Charlatan This holiday ham only requires three ingredients! It is made in a slow cooker so your oven is free for baking other dishes!