Easy dessert recipes are here to help you create and serve delicious desserts without the fuss! Each of these easy dessert recipes are quick and easy to make.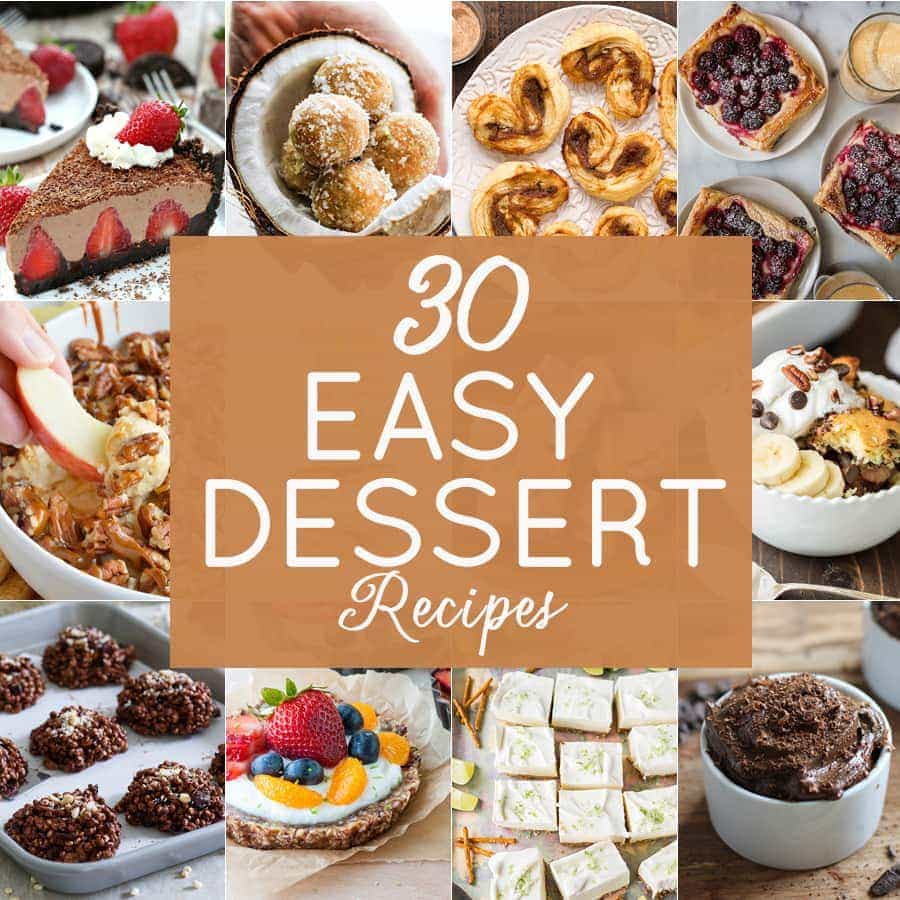 Hi there! It's Maryanne from The Little Epicurean. Every now and then, we all need a little pick me up. If you're anything like me, that means dessert! Today we've got 30 easy dessert recipes to satisfy any sweet cravings. Whether you want something on the healthy side like this no bake coconut lime fruit yogurt tart or something more decadent like this double chocolate eclair cake, we've got your dessert needs covered. Enjoy!
Banana Split Dump Cake | The Cookie Rookie; Banana split dump cake is thrown together in minutes with just 6 ingredients and is sure to be an instant crowd pleaser!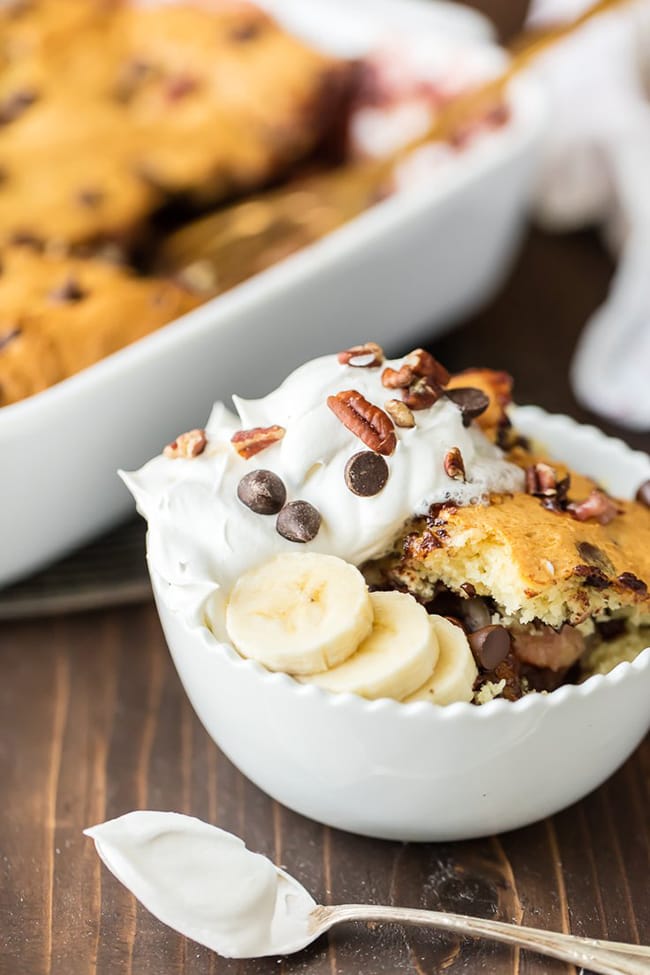 Healthy No-Bake Coconut Lime Fruit and Yogurt Tarts | Peas and Crayons; These no-bake coconut lime fruit and yogurt tarts are simple and naturally sweet!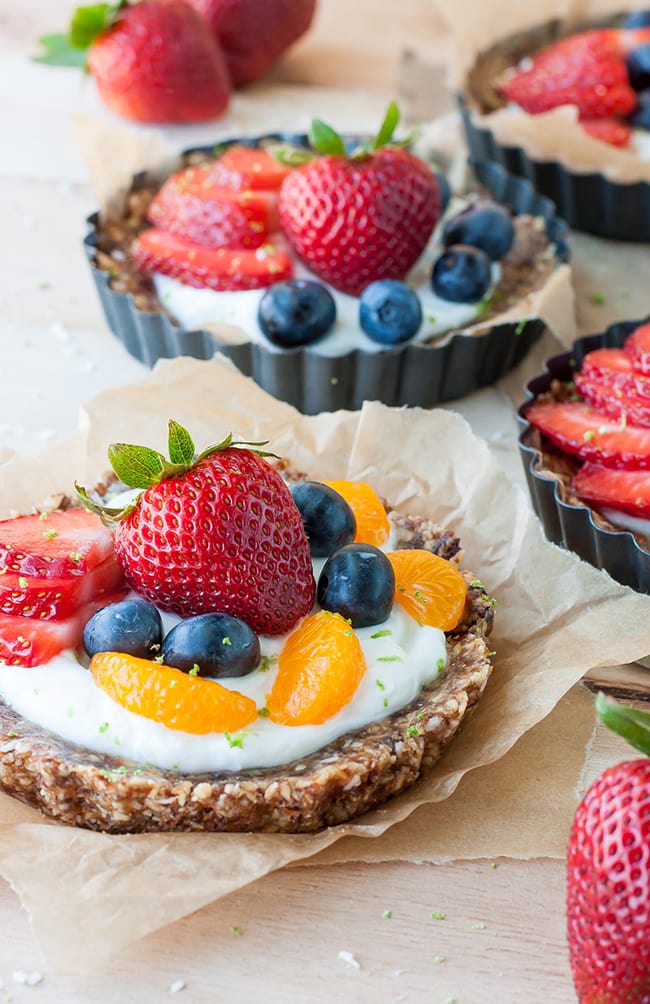 Lazy Girl's Snickers Ice Cream Cake | The Cookie Rookie; This Snickers ice cream cake is made with pound cake, chocolate and vanilla ice cream, caramel, and peanuts! It's the best, easy ice cream cake ever!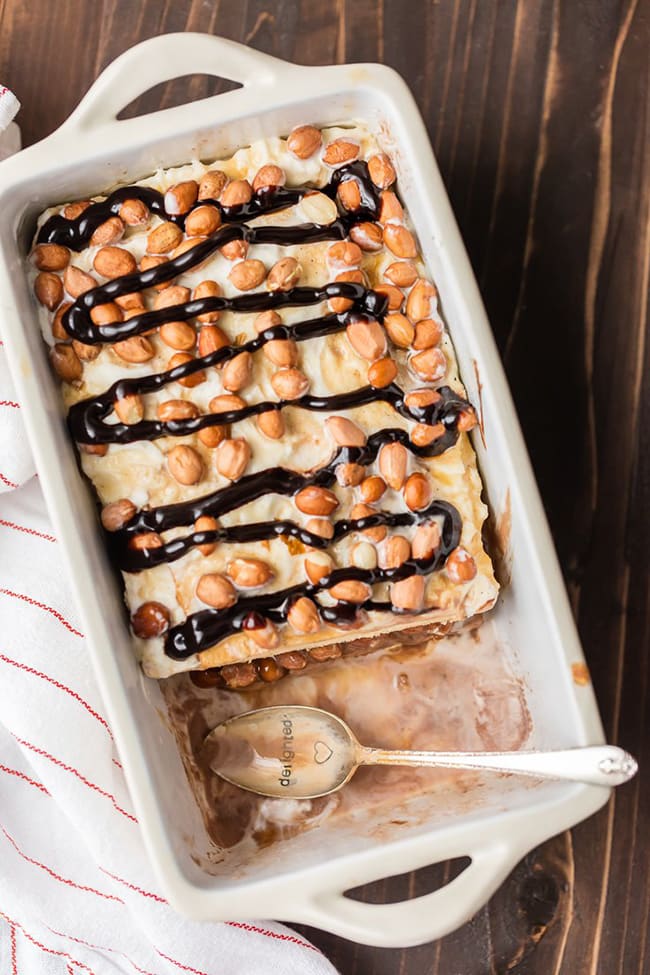 Peanut Butter Chocolate Chip Cookie Bark | The Cookie Rookie; Peanut butter chocolate chip cookie bark is the ultimate easy dessert recipe! Only 4 ingredients stand between you and this party favorite.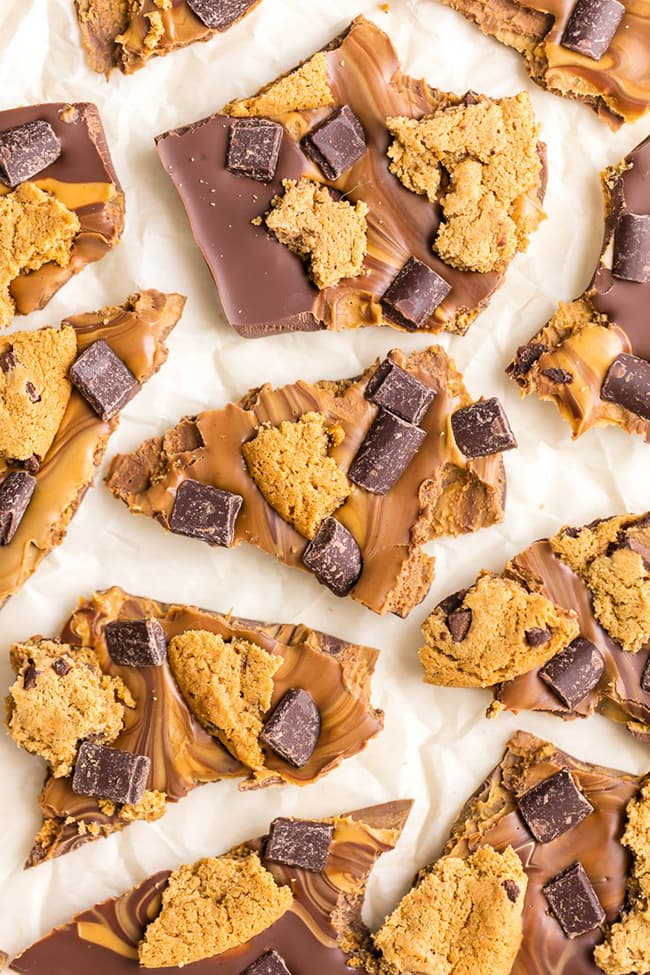 Blackberry Cream Cheese Pastries | The Little Epicurean; Using puff pastry makes these blackberry cream cheese pastries so simple to make!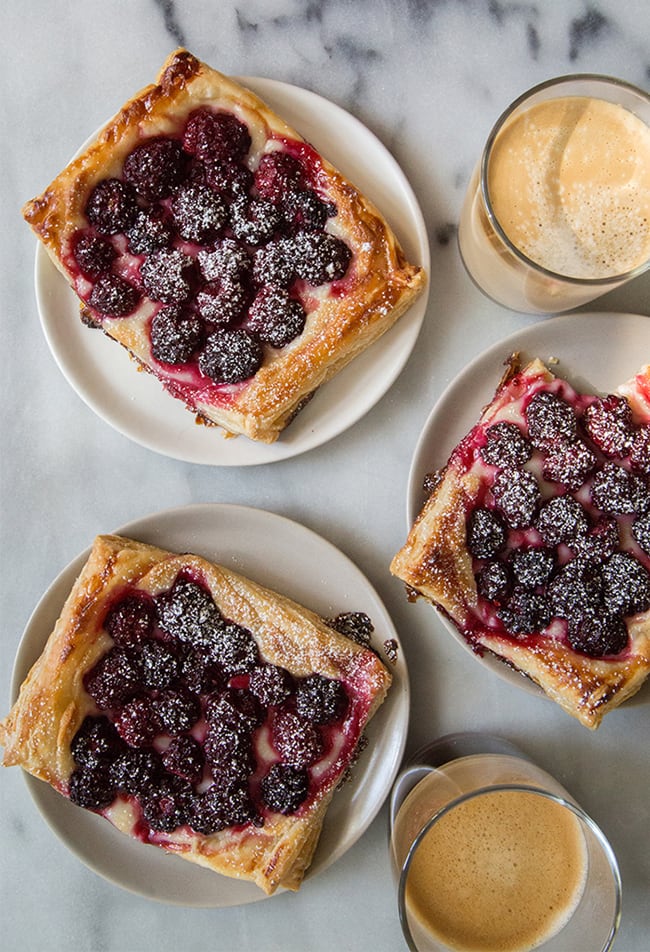 Peanut Butter Chocolate Chunk Skillet Cookie | The Little Epicurean; This peanut butter chocolate chunk skillet cookie is rich and delicious and easy to make any day of the week!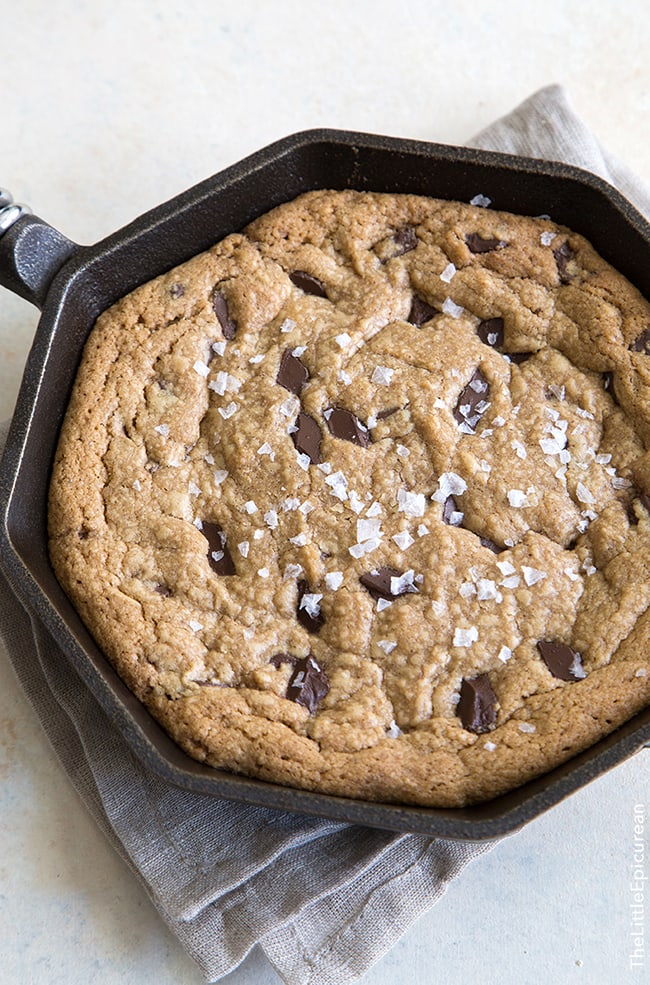 Salted Caramel Pecan Cheesecake Dip | Wonky Wonderful; Salted caramel pecan cheesecake dip comes together in 5 minutes and is bursting with sweet, salty, crunchy goodness!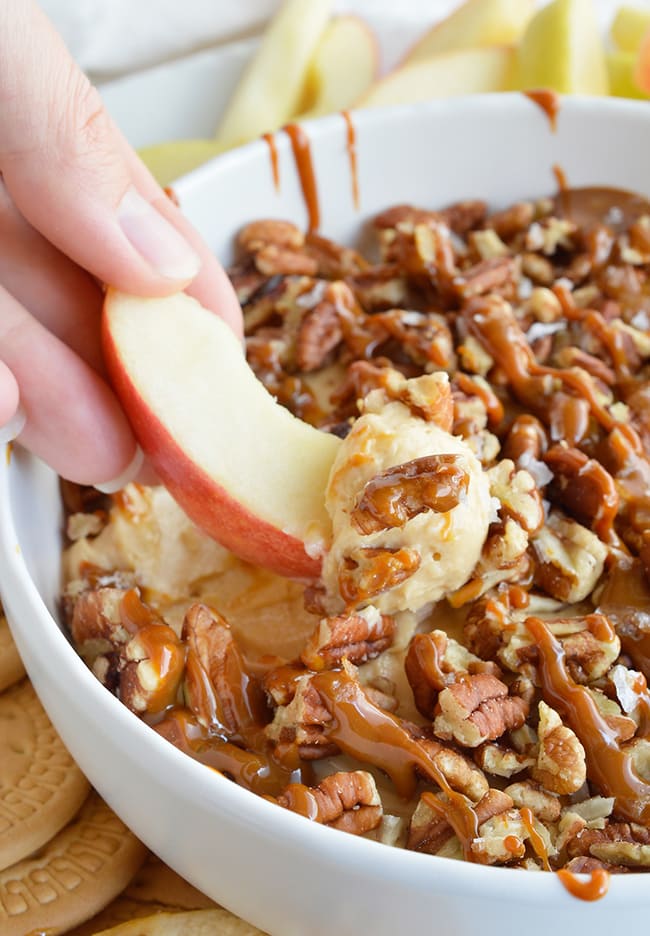 White Chocolate Covered Oreos | A Cookie Named Desire; These white chocolate covered Oreos look like cinnamon rolls and are totally irresistible!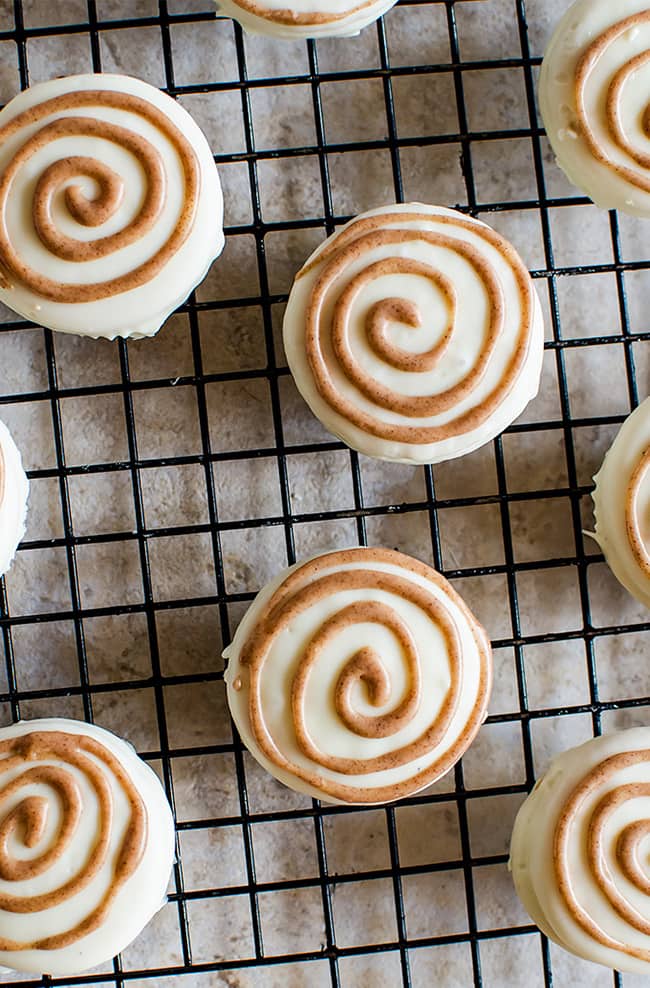 Apple Turnovers | The Blond Cook; You only need 40 minutes to make these homemade apple turnovers!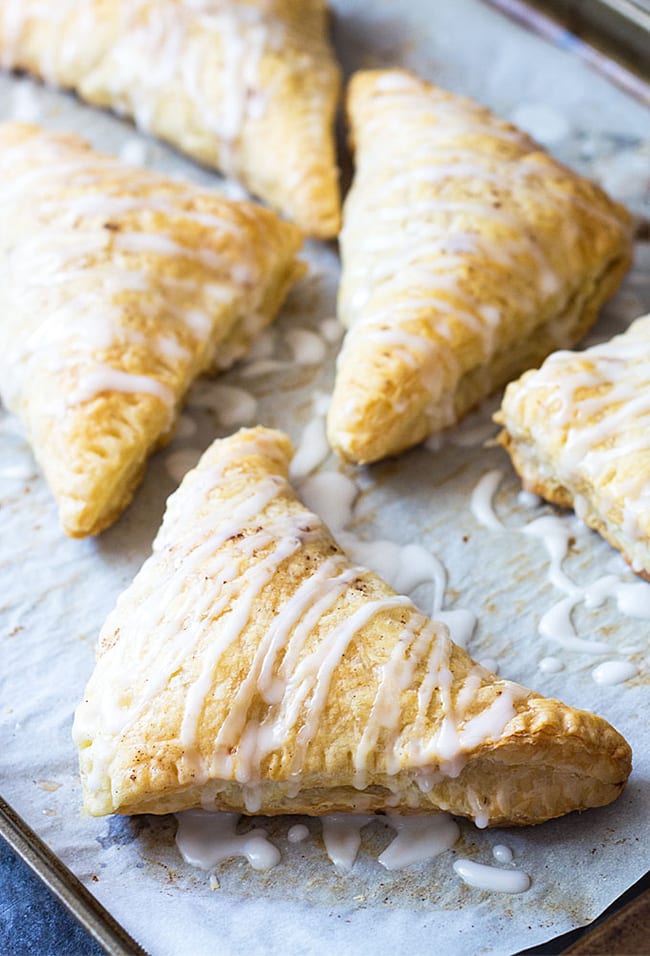 No Bake Salted Caramel Chocolate Oat Bars | With Salt and Wit; You only need 9 ingredients to make these no bake salted caramel chocolate oat bars!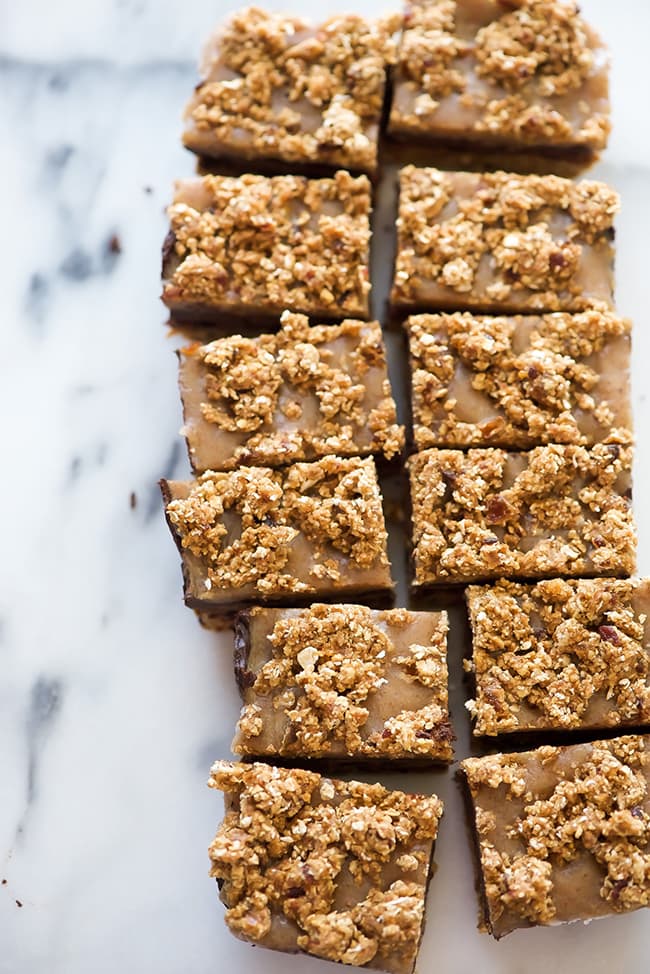 Which of these easy dessert recipes do you want to make first?