This Crockpot Sausage Mediterranean Quiche is utterly delicious and so simple to throw together. Making a healthy and delicious breakfast or brunch is easy with this Crockpot Sausage Mediterranean Quiche!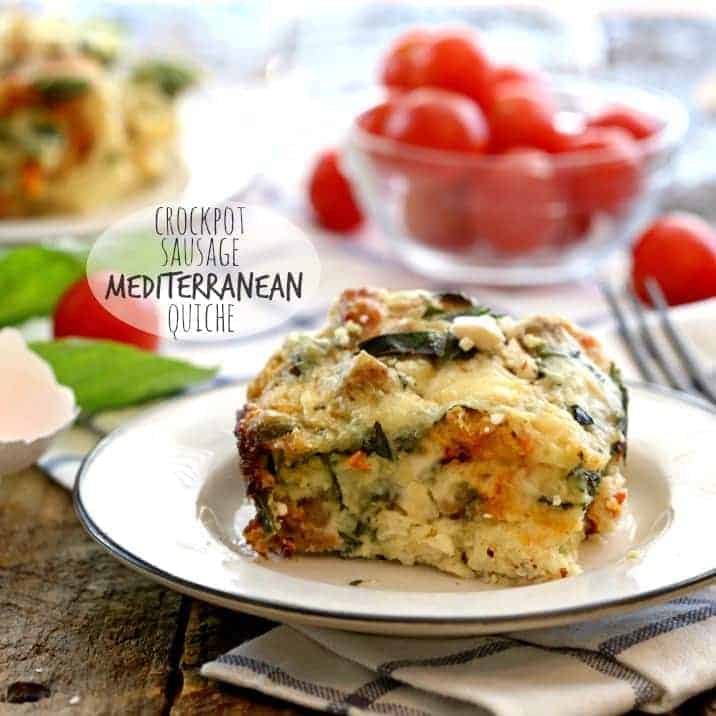 I've officially joined the slow cooker obsessed!!! As a lover of all easy recipes, I don't know why I haven't explored the crockpot more. It does pretty much everything. Things go in as ingredients and come out as magic, delicious recipes. Now that I'm home every day, I've also become breakfast obsessed. When I was working full-time, I'm embarrassed to admit how many drive-thru Egg White Delights were consumed on my way to the office. Now that Scout and Dill are my only coworkers, we are eating healthier breakfasts but keeping them EASY. You're going to want to try this Crockpot HEALTHY Sausage Mediterranean Quiche. Thrown together in minutes, and SUPER delicious. Like I said, obsessed.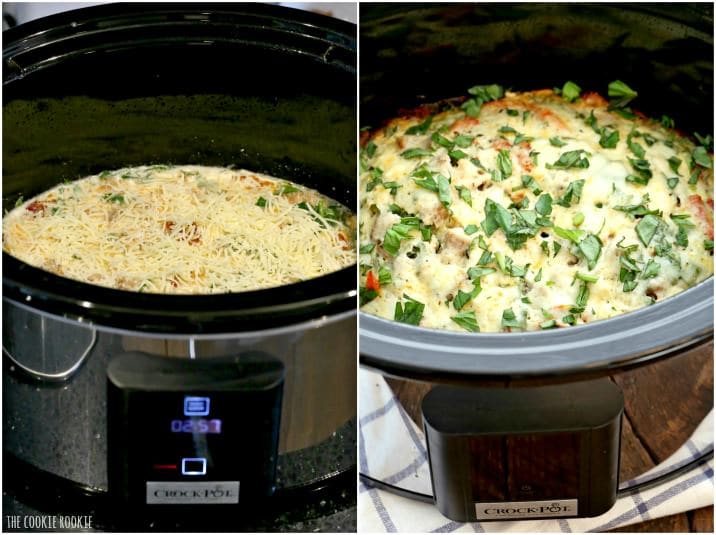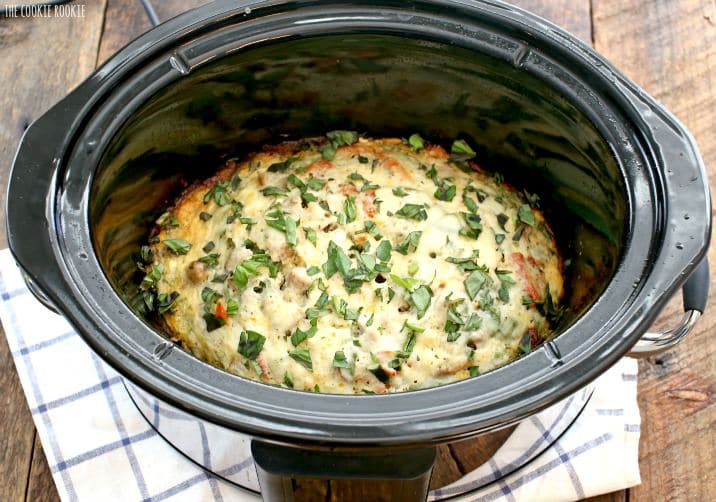 I love how nothing has to be done ahead of time. You just whisk your ingredients, stir to combine, and let the slow cooker do the rest. It comes out fluffy, delicious, and perfect for breakfast or brunch. Or lunch…or dinner. It heats up well, but I don't think you'll have much left over, especially if making for a crowd! This is the perfect brunch to prepare for guests. Allows you to spend time with loved ones instead of slaving away, but still tastes like you slaved away. My kind of recipe!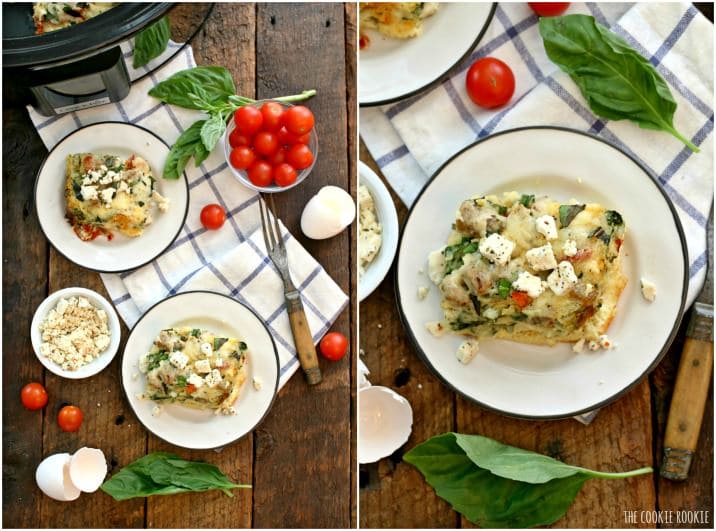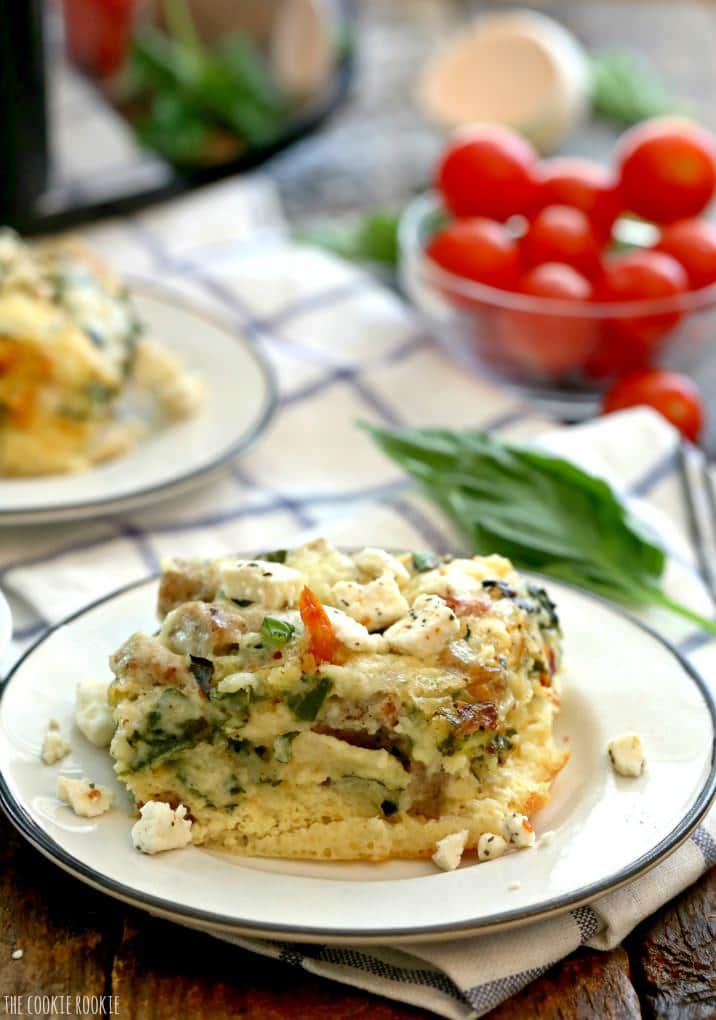 I'm so excited to be working with Jones Dairy Farm on this recipe. I used their fully cooked sausage links. I chopped them before throwing them into the crockpot, and they were the perfect compliment to the Mediterranean flavors of the quiche. As I learn more and more about cooking, I care more and more about where my ingredients come from. I have to be honest, it's not something I always thought about. Jones Dairy Farm is one of my favorite brands for so many reasons. They've been family owned since 1889. They are committed to the finest ingredients, not allowing anything artificial to go into their sausage recipes. You can taste the difference, and I'm honored to be working with them. You'll see more of their delicious products around here in the next couple months. I haven't found one yet that I didn't LOVE. I hope you give them a try!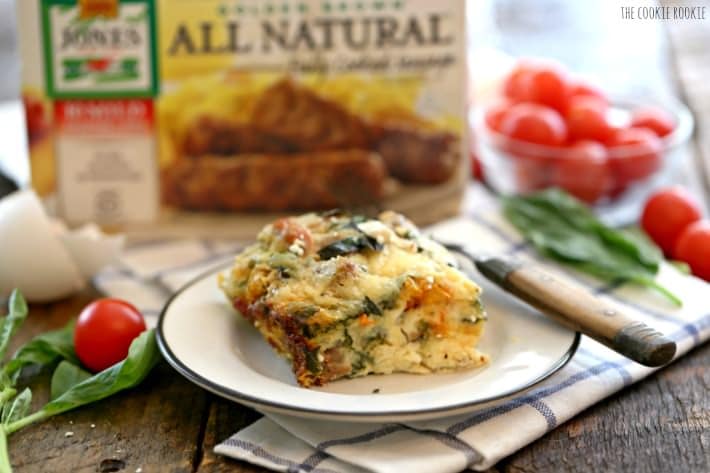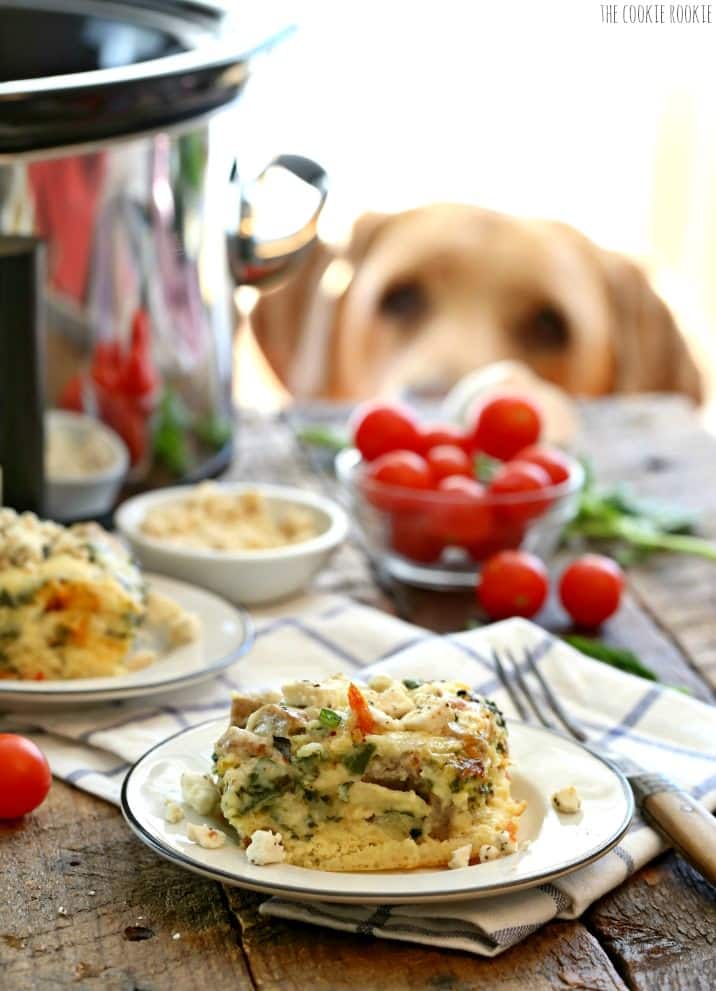 I feel so bad for Scout that she doesn't get a delicious breakfast like this Crockpot Healthy Sausage Mediterranean Quiche.
Her dogfood really paled in comparison once she smelled what was in the crockpot. I might need to do another treat recipe for her soon. She really suffers! :)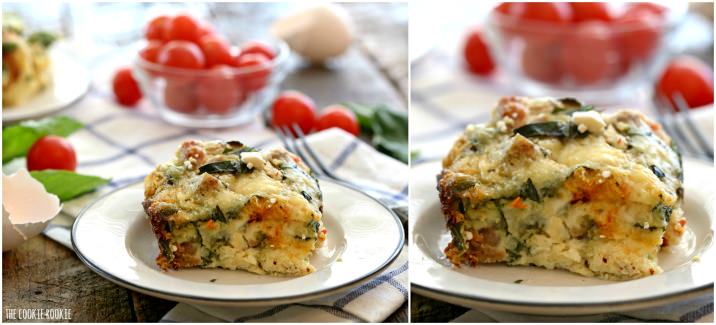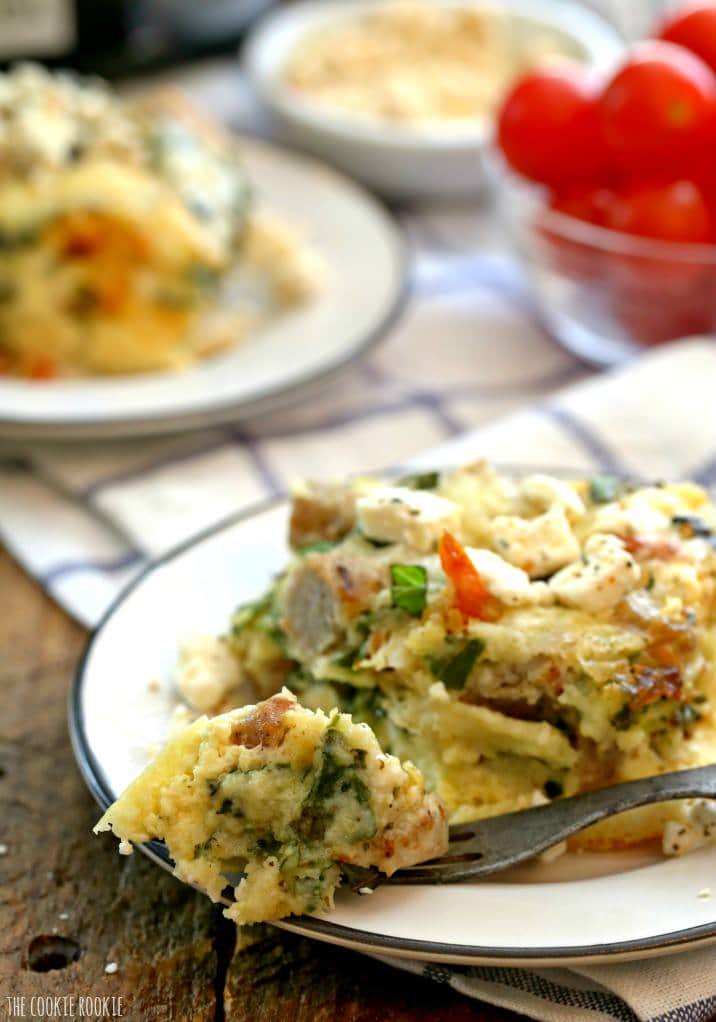 I hope you love this recipe and the delicious sausage from Jones Dairy Farm! Click HERE to see where you can buy (You can also BUY ONLINE)! Also be sure to check them out on Facebook. Drooling!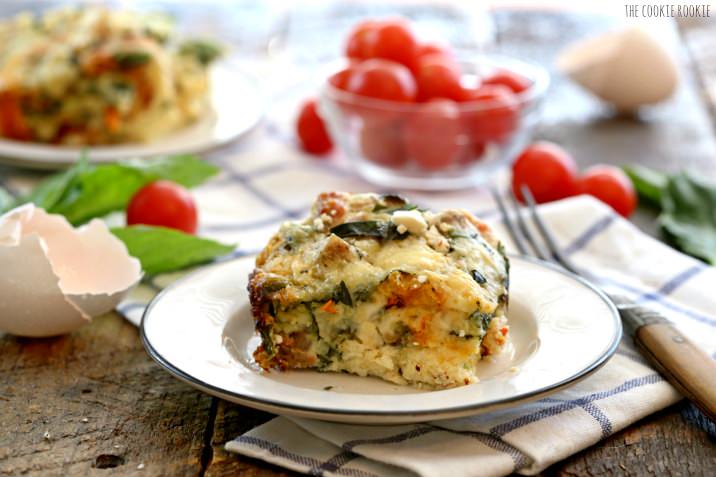 This recipe was written within a partnership with Jones Dairy Farm. All opinions are 100% my own. Thank you so much for supporting the brands that support The Cookie Rookie!