Got some shredded chicken you want to use for dinner tonight? You're in luck, because there are tons of easy recipes you can make with leftover shredded chicken. From tacos and other Mexican favorites, to pastas, sandwiches, and casseroles, there are endless ways to use it. Try out any of these dinner ideas for something the whole family will love.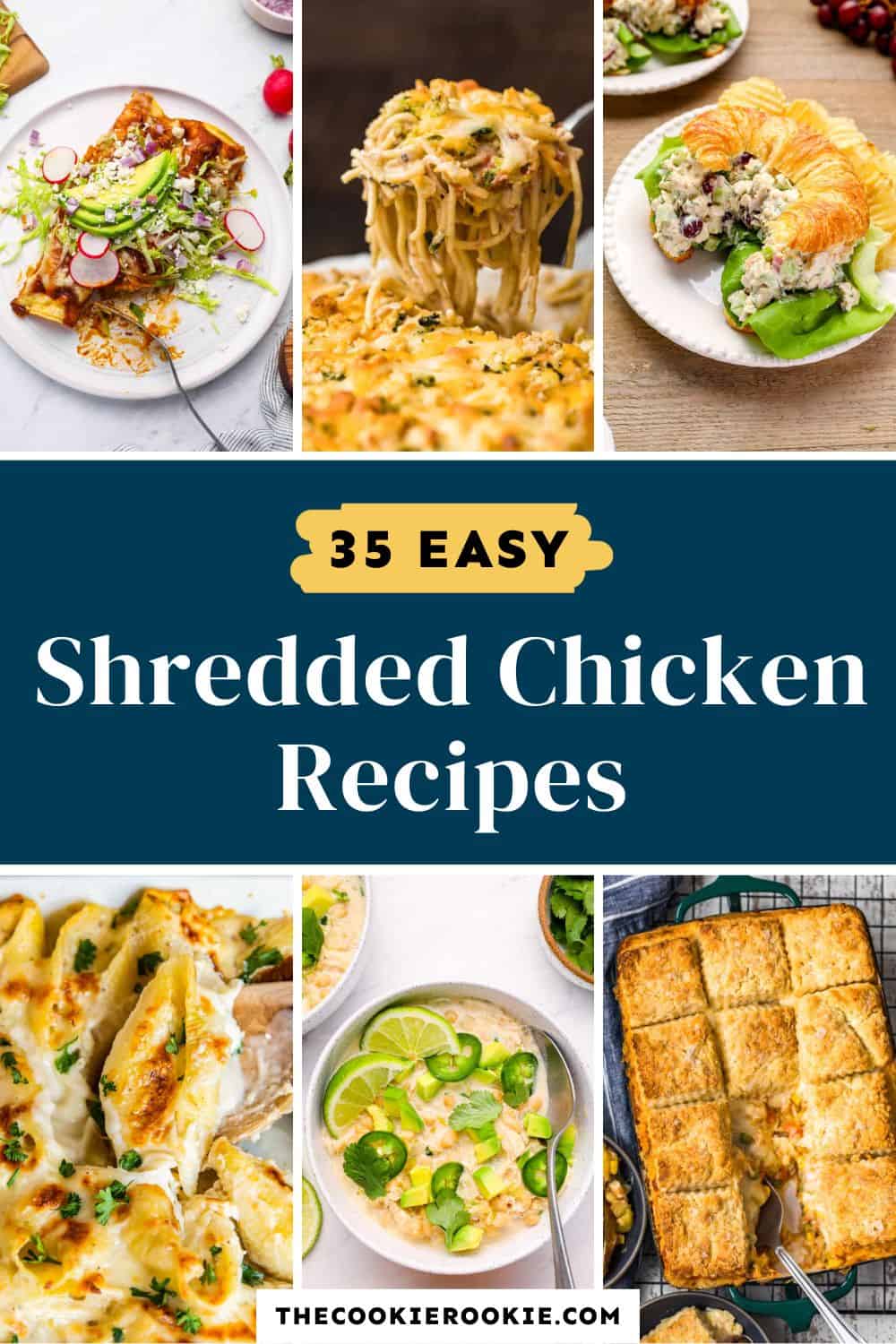 What to Make with Shredded Chicken
You're going to want to keep these easy shredded chicken recipes on hand! They make for the best weeknight dinners or lunches because they're all easy, quick, and delicious.
I love making up a big batch of shredded chicken to keep in the fridge or freezer, that way I always have this healthy protein on hand for quick meals. I use it in casseroles, soups, tacos, enchiladas, salads, and basically anything my heart desires. It's my number one meal prep ingredient!
What's the best way to make shredded chicken?
Cooking and shredding chicken breast is really quick and easy, and there are many different methods to make this staple. Whether you prefer to grill, bake, or use your favorite kitchen appliance, there's an option for you.
Once you make it, store it in the fridge for a few days, or the freezer for 3 months. If you're following one of the chicken breast recipes, just use two forks to pull it apart into shreds.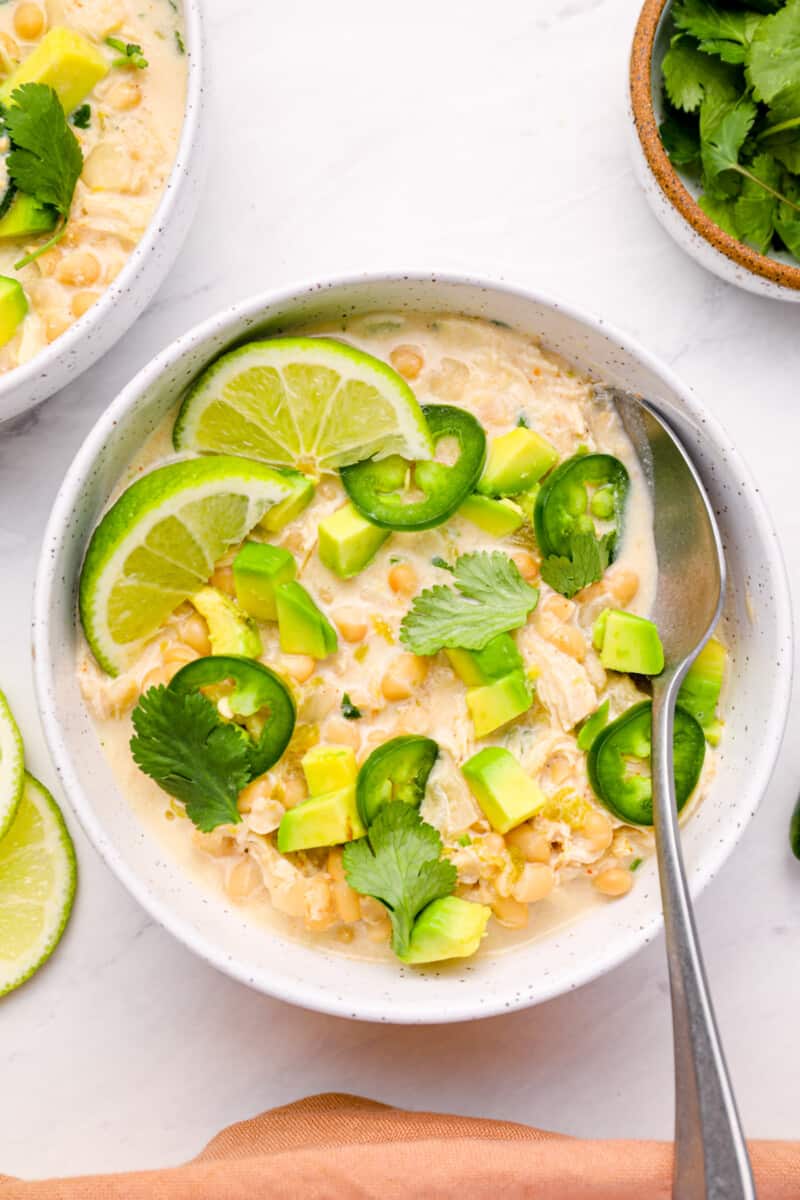 Quick and Easy Recipes
Dinner will be on the table in no time with these easy recipes. Start with shredded chicken, and cook up a meal in about 30 minutes!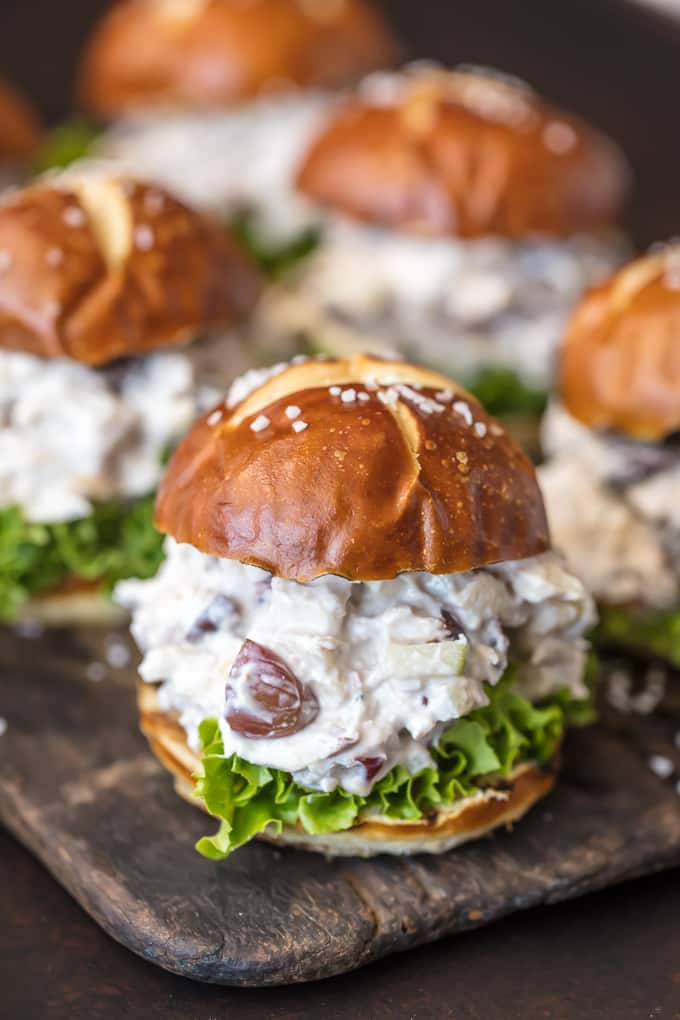 Healthy Shredded Chicken Recipes
Make a healthy lunch or dinner with these ideas. These recipes are a great way to use up your meal prep chicken throughout the week.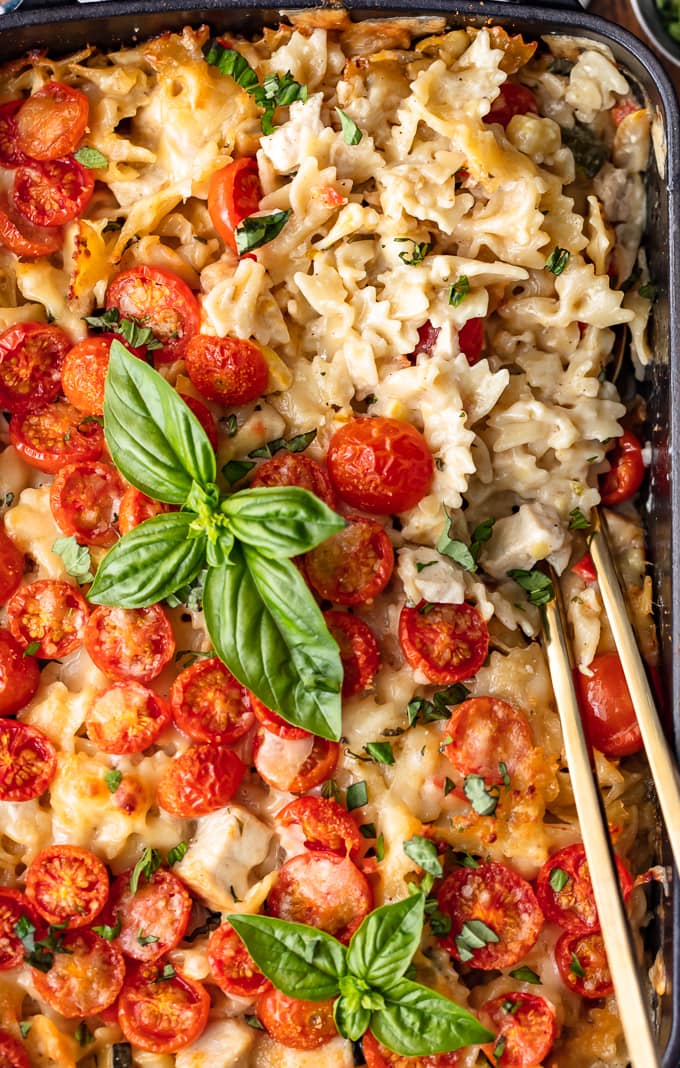 Casseroles with Leftover Chicken
Whip up a casserole by throwing that leftover shredded chicken in a baking dish with some other tasty ingredients.
Chicken Pot Pie Casserole: This recipe is filled with everything you love about pot pie, in an easy to make casserole. The fluffy buttermilk biscuits on top are so tasty!
Chicken Salad Pie: A creamy, tasty filling is layered into a flaky pie crust, covered with cheese, and baked to make it hot and bubbly.
Chicken Tetrazzini: Creamy, cheesy noodles with chicken and veggies is topped with breadcrumbs and baked until hot and melty. This is such a comfort meal!
Chicken Alfredo Pasta Bake: Pasta, tomatoes, peppers, zucchini, and more mix together to make a creamy baked pasta dinner.
King Ranch Casserole: This Tex-Mex casserole only takes a few minutes to throw together, then just let it bake and enjoy.
Chicken Broccoli Cheese Rice Casserole: This easy casserole is filled with all the good stuff and topped with breadcrumbs. A great way to sneak in some broccoli at dinnertime!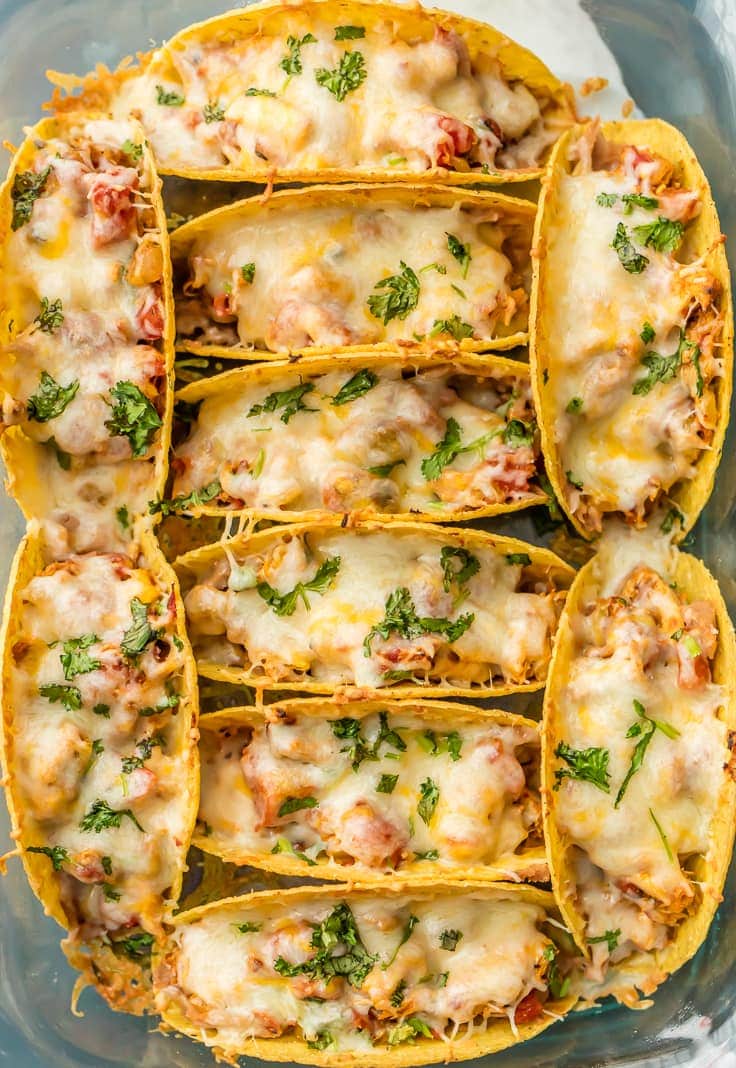 Weeknight Dinners with Shredded Chicken
Everyone will love these easy and delicious dinners. These family favorites are easy to make, and kid-approved!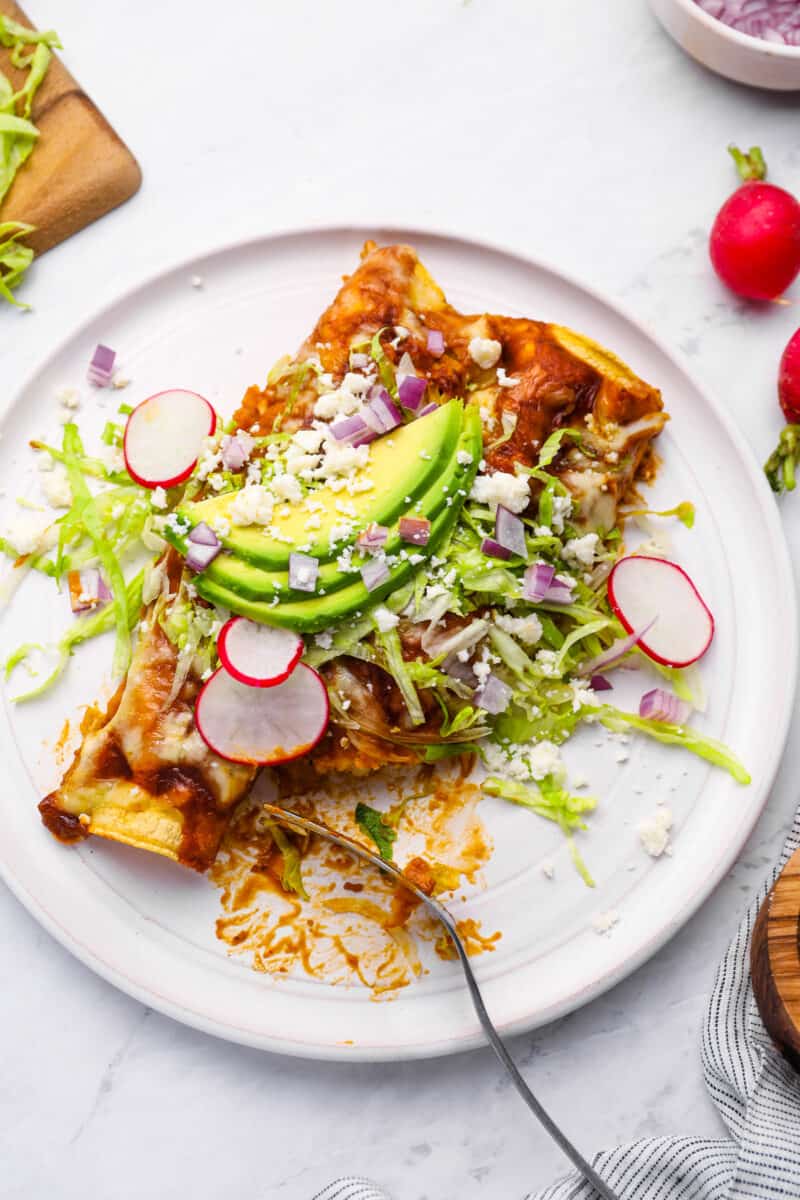 Mexican Shredded Chicken Recipes
Mexican food is one of my favorites! Make tacos, enchiladas, quesadillas, and more with any leftover chicken you have.
Any of these easy shredded chicken recipes are sure to please the whole family. Whether you're making a weeknight dinner, prepping for healthy lunches, or just looking for a way to use that leftover chicken, I hope you'll try (at least) one of these recipes.
More Dinner Ideas
Looking for something else for dinner? These easy recipes are a great place to start.
Recipe Ideas