Sheet pan dinners are a way to cook up an easy weeknight dinner with less mess! Here are 18 of our favorite sheet pan dinner recipes!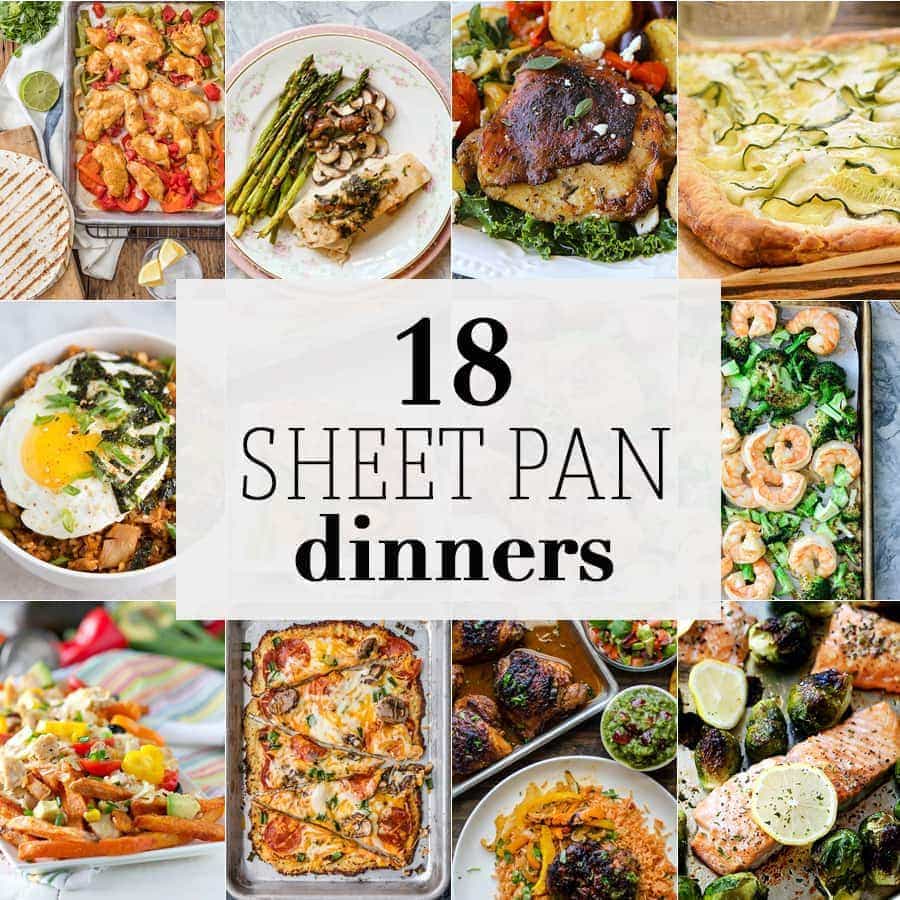 Hi there! It's Maryanne from The Little Epicurean back with a quick, simple, and tasty dinner roundup. Last month we talked about one pot meals. Less mess, less clean up, and less dishes make for happy cooks. Now, have you heard about sheet pan dinners? Sheet pans aren't just for cookies. It's also for savory foods like chicken fajitas and baked "fried" rice. I foresee sheet pan dinners getting really big this year.
Here are 18 sheet pan dinners to jump start your exploration into this awesome cooking technique!
Skinny Baked Sheet Pan Chicken Fajitas | The Cookie Rookie; Baked sheet pan chicken fajitas are lighter in calories and fat, but packed with flavor!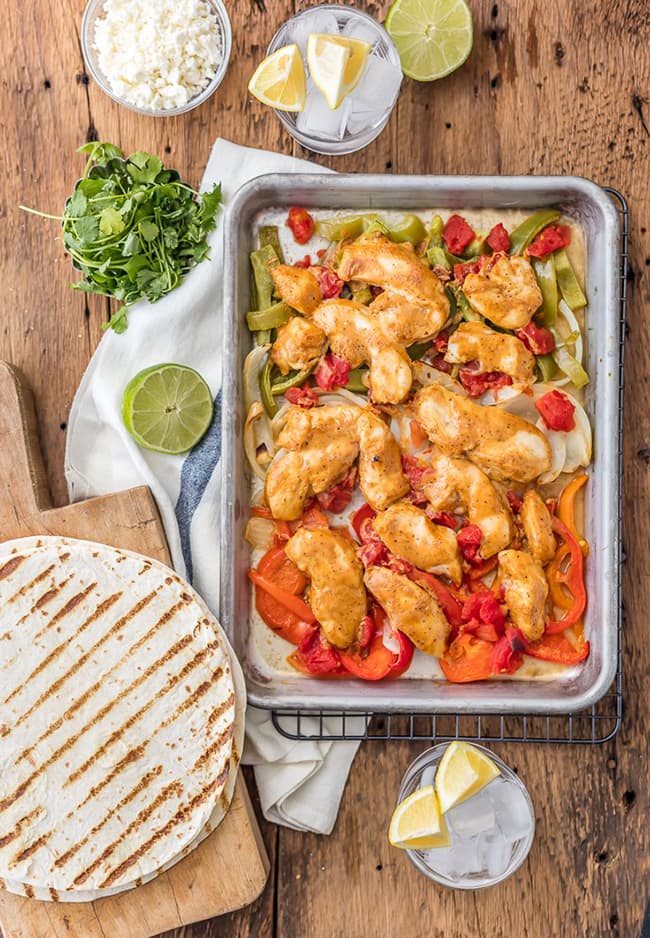 Tequila Lime Sheet Pan Chicken Nachos | The Cookie Rookie; Tequila lime sheet pan chicken nachos is an easy sheet pan recipe and is perfect for any occasion.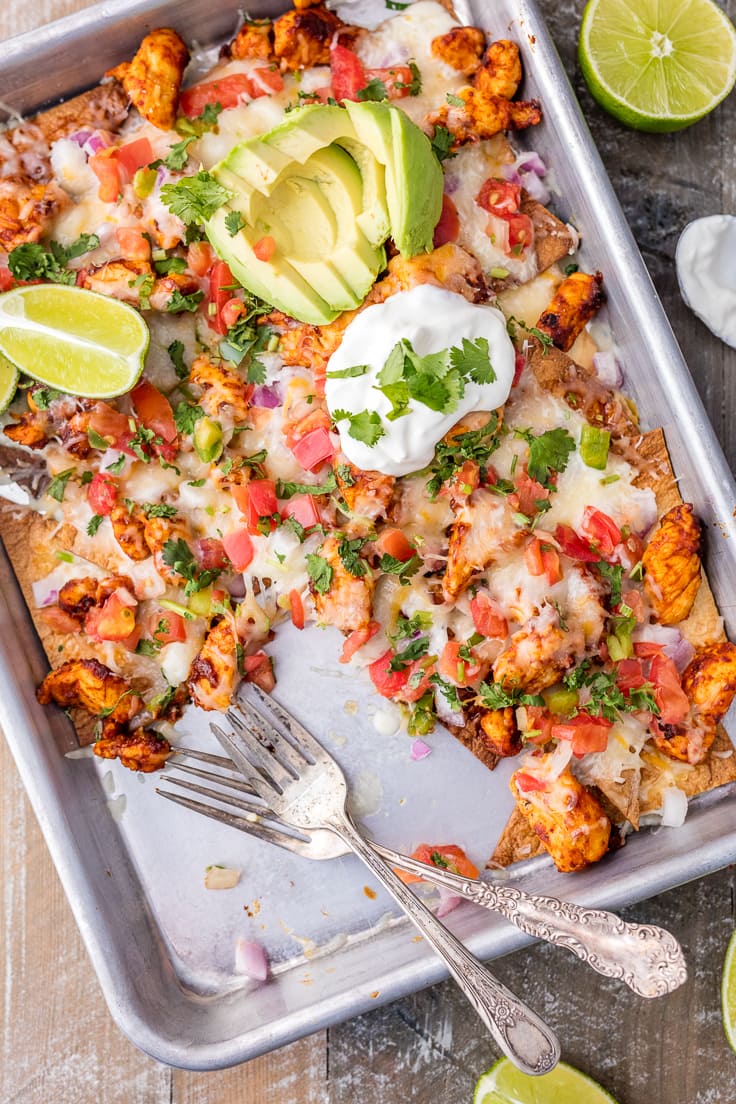 Pepperoni and Mushroom Cauliflower Pizza | The Cookie Rookie; This low carb pepperoni and mushroom cauliflower pizza is a healthy pizza that's full of flavor!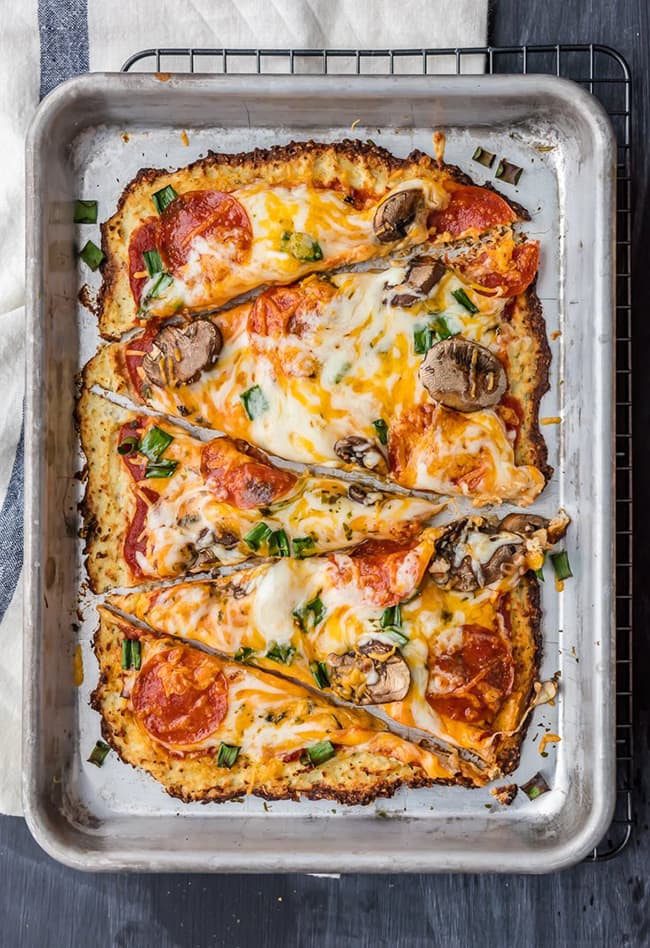 One Sheet Pan Garlic Roasted Salmon with Brussels Sprouts | Diethood; Sheet pan garlic roasted salmon with brussels sprouts is incredibly delicious, garlicky, and super flavorful!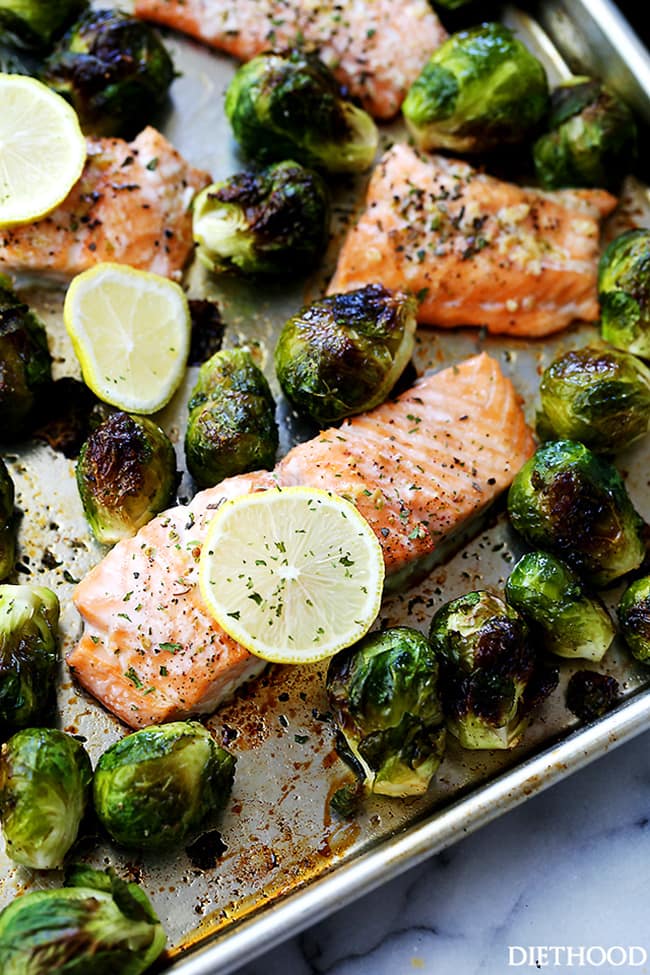 Sheet Pan Breakfast Pizza | The Cookie Rookie; Sheet pan breakfast pizza is our favorite easy breakfast recipe any day of the week!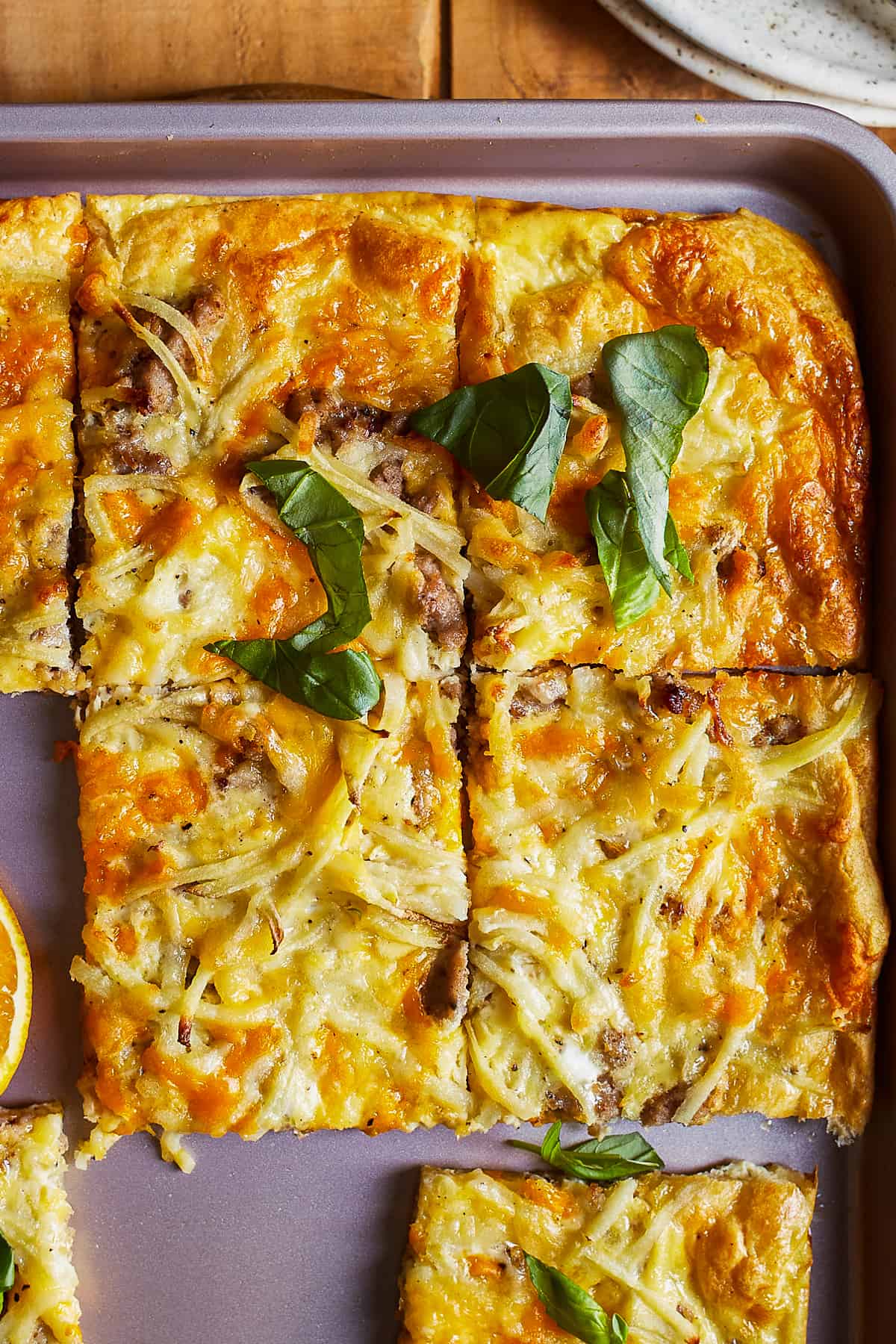 Sheet Pan Roast Chicken and Vegetables | Culinary Ginger; Sheet pan roasted chicken and vegetables is comfort food made in one pan!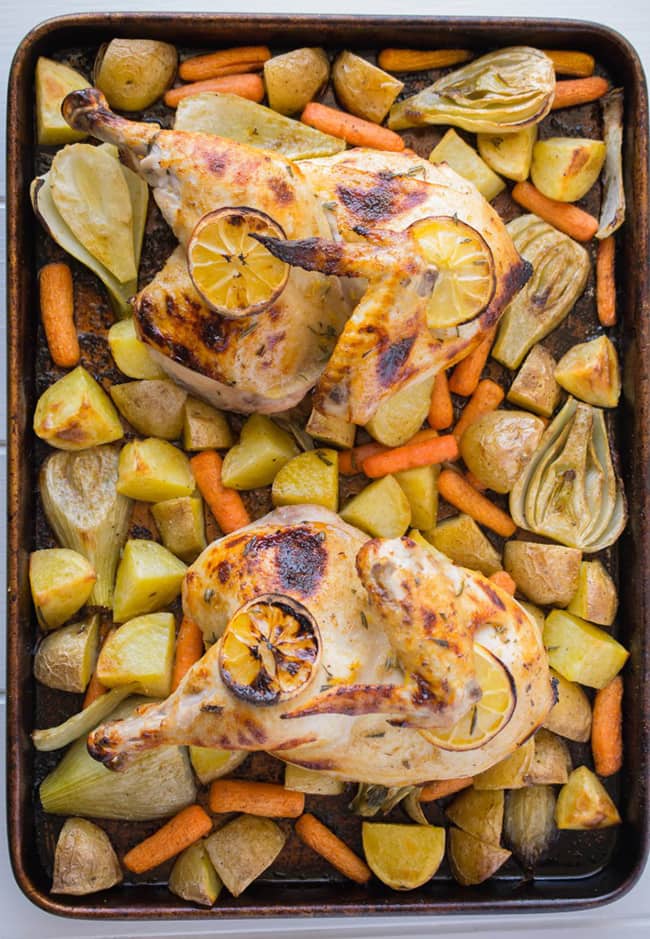 Oven Roasted Sea Bass with Asparagus and Mushrooms | A Healthy Life For Me; Oven roasted sea bass with asparagus and mushrooms and is a clean healthy low calorie dinner that is ready in under 30 minutes.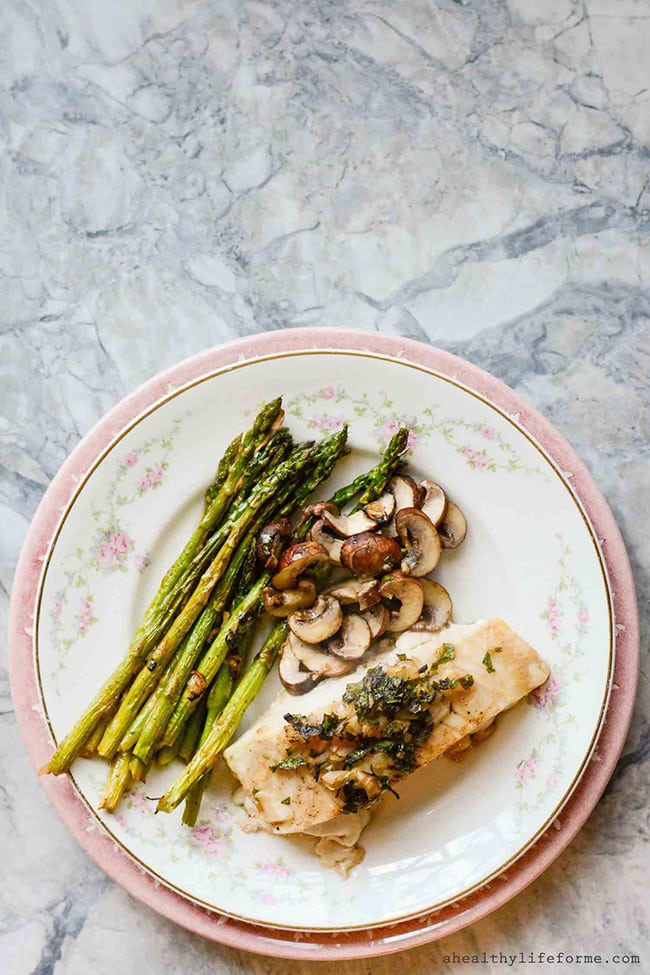 Skinny Chicken Taco Fries | The Seasoned Mom; Skinny chicken taco fries is a quick and easy weeknight meal the whole family will love!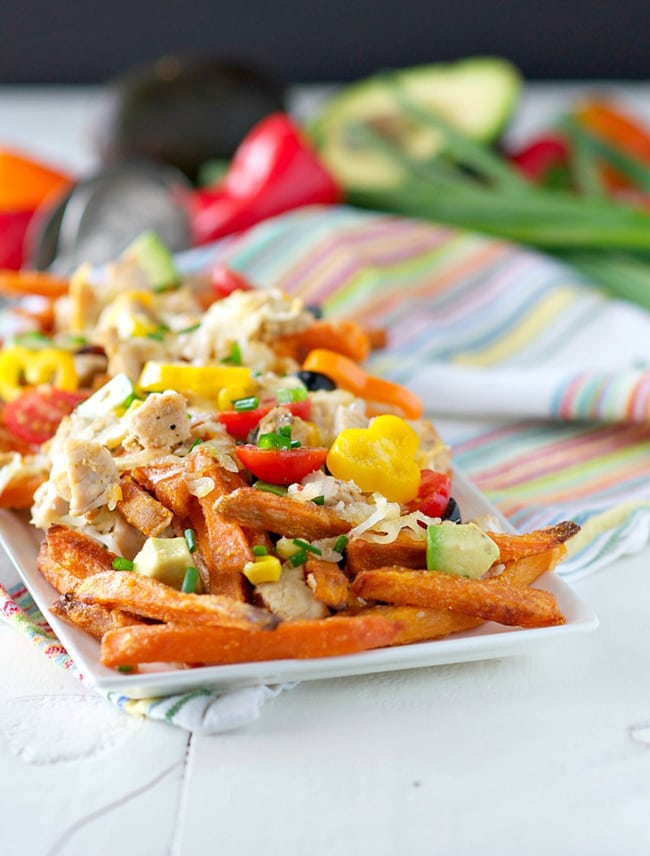 Easy Oven-baked Chicken Fajita | The Flavor Blender; This easy oven-baked chicken fajita is bursting with tons of flavor and will quickly become a family favorite!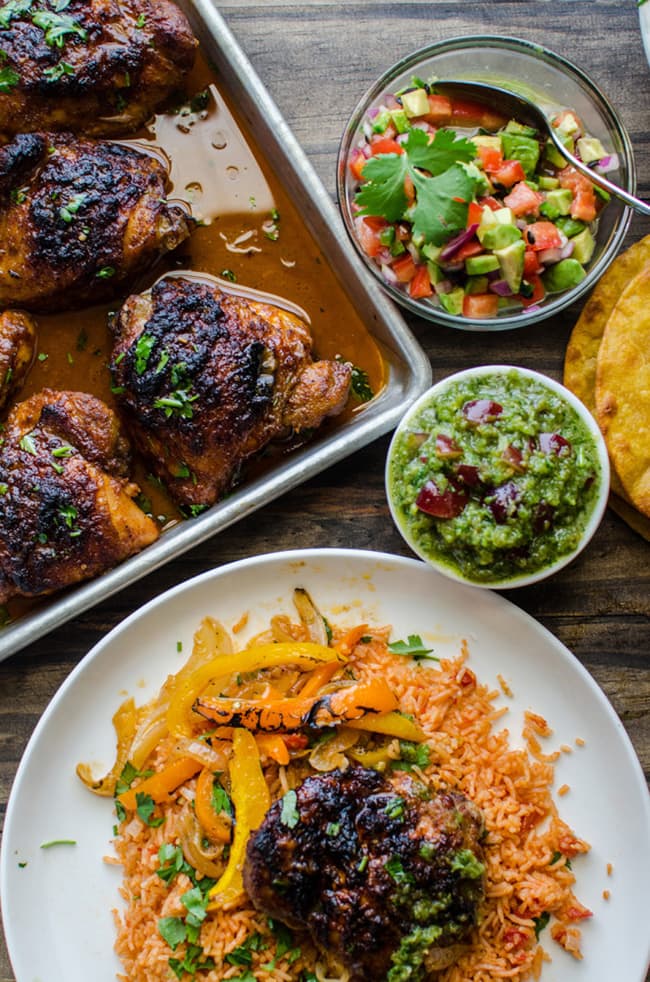 Bacon Wrapped Stuffed Chicken Breast | Dinner at the Zoo; Bacon wrapped stuffed chicken breast is a delicious one pan meal! The chicken is stuffed with three cheeses, garlic, and herbs!