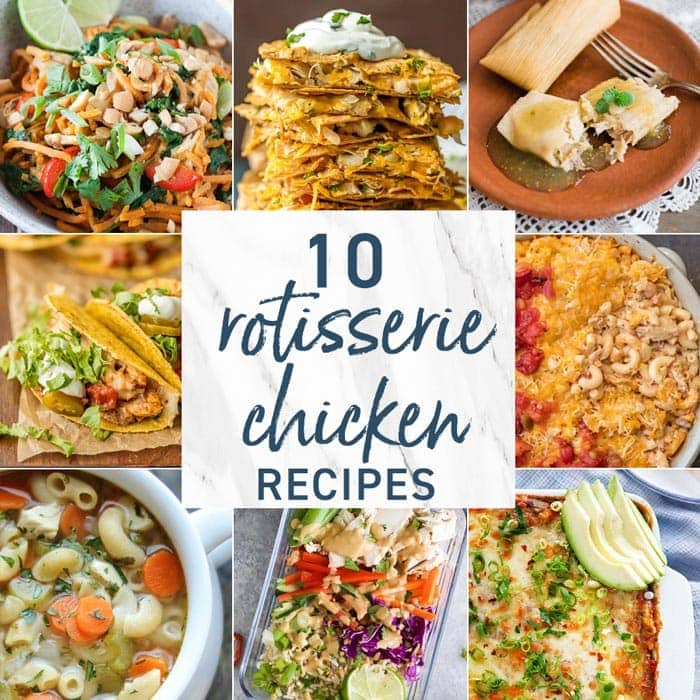 Rotisserie Chicken Recipes are perfect for easy weeknight meals! Hello there! It's Maryanne from The Little Epicurean. Let's face it. There just isn't enough hours in the day to check off everything on your to-do list. If a homemade dinner is a priority, you'll love these shortcut recipes. With the help of store-bought rotisserie chicken, you can make countless meals. Today we're sharing 10 of our favorite rotisserie chicken recipes. Enjoy!
Sheet Pan Chicken Quesadillas | The Cookie Rookie Think making quesadillas for a large group is time consuming? Think again! It's super easy when you bake it on a sheet pan. Don't feel limited by chicken. You can fill these quesadillas with all sorts of toppings.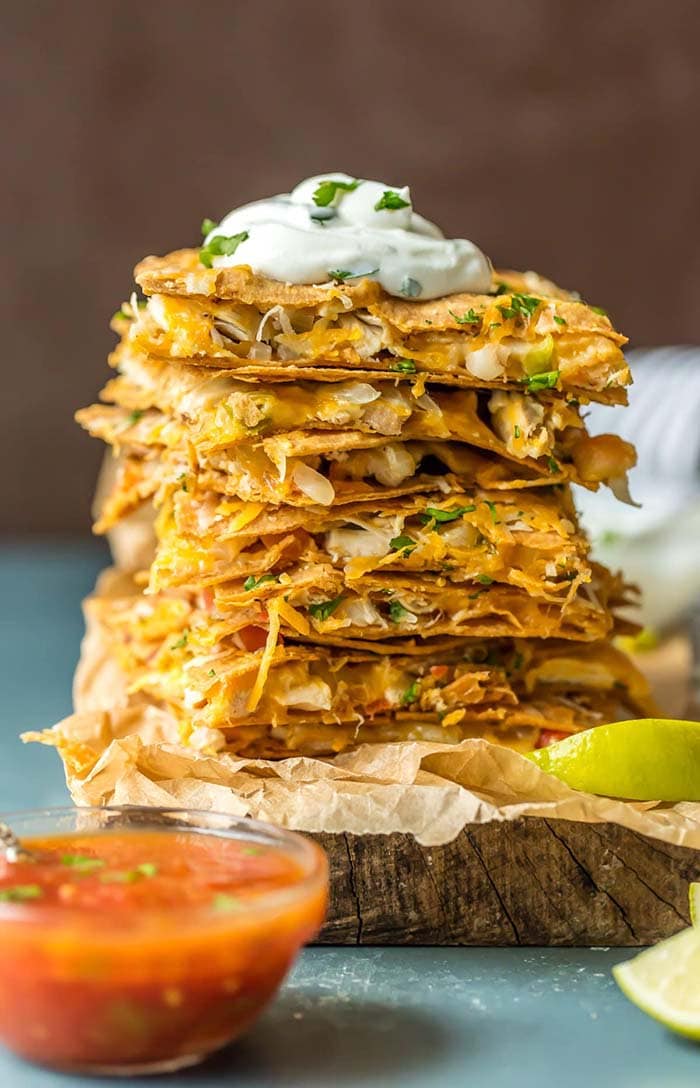 Crispy Chicken Apple Cabbage Salad | Nutmeg Nanny Savory shreds of rotisserie chicken is tossed with fresh cabbage and chopped herbs and dressed with a bright flavorful vinaigrette. This salad will definitely become a rotating weekly favorite.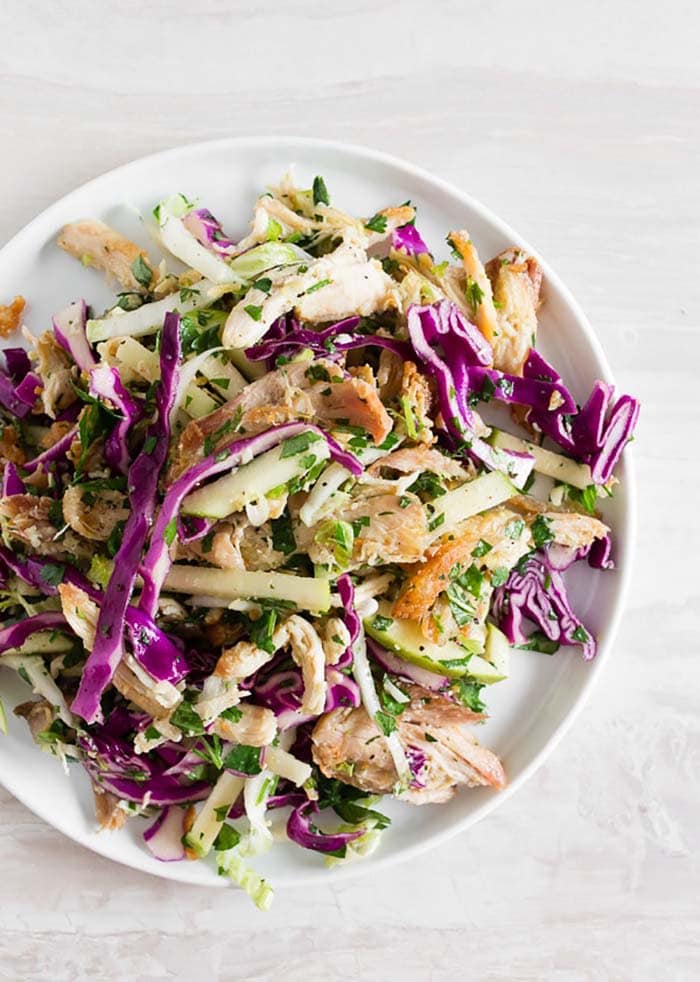 Roasted Chicken and Salsa Verde Tamales | Muy Bueno Cookbook Tamales are always a delicious, good idea. Cut the prep time in half by using store-bought rotisserie chicken and instant corn masa mix.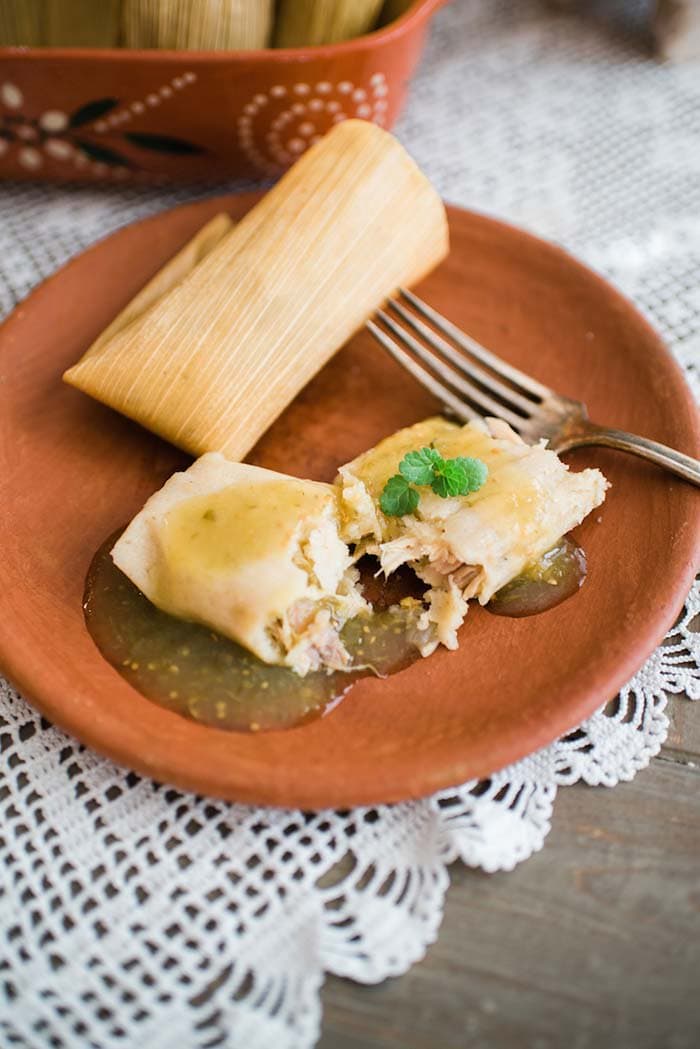 King Ranch Chicken Mac and Cheese | The Cookie Rookie This family favorite combines cheese, tomato, chicken, and spices for a scrumptious and hearty pasta dish. Add crushed tortillas chips on top for extra crunch!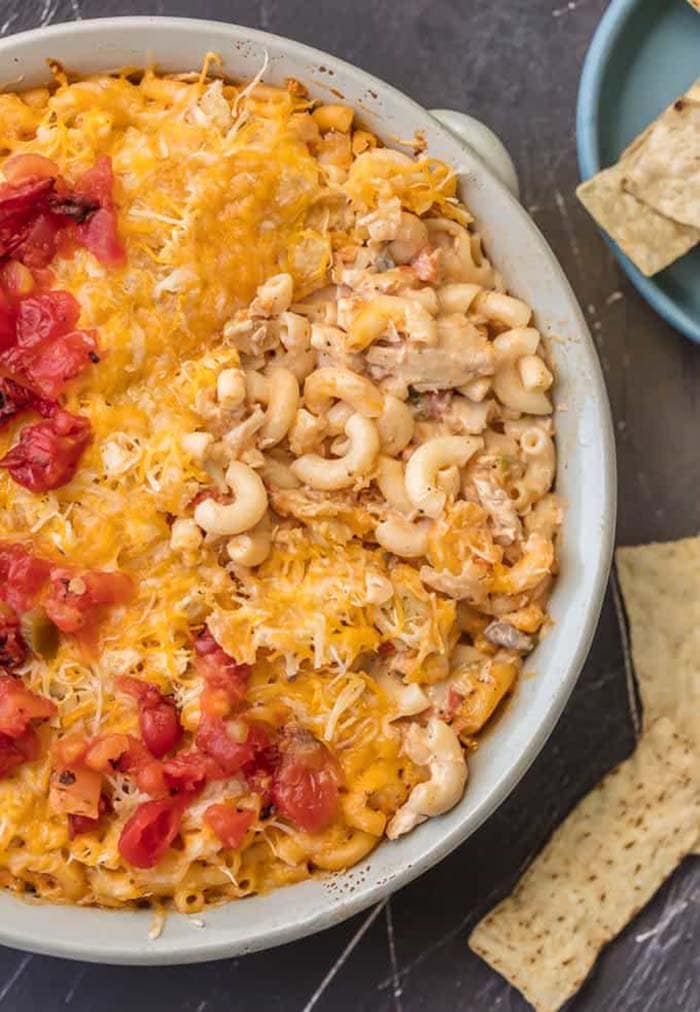 Thai Chicken Grain Bowl with Peanut Dressing | Joyful Healthy Eats Need some meal prep ideas? This easy Thai chicken grain bowl is perfect! With the colorful mix of veggies and flavors, this is a meal you won't easily tire of.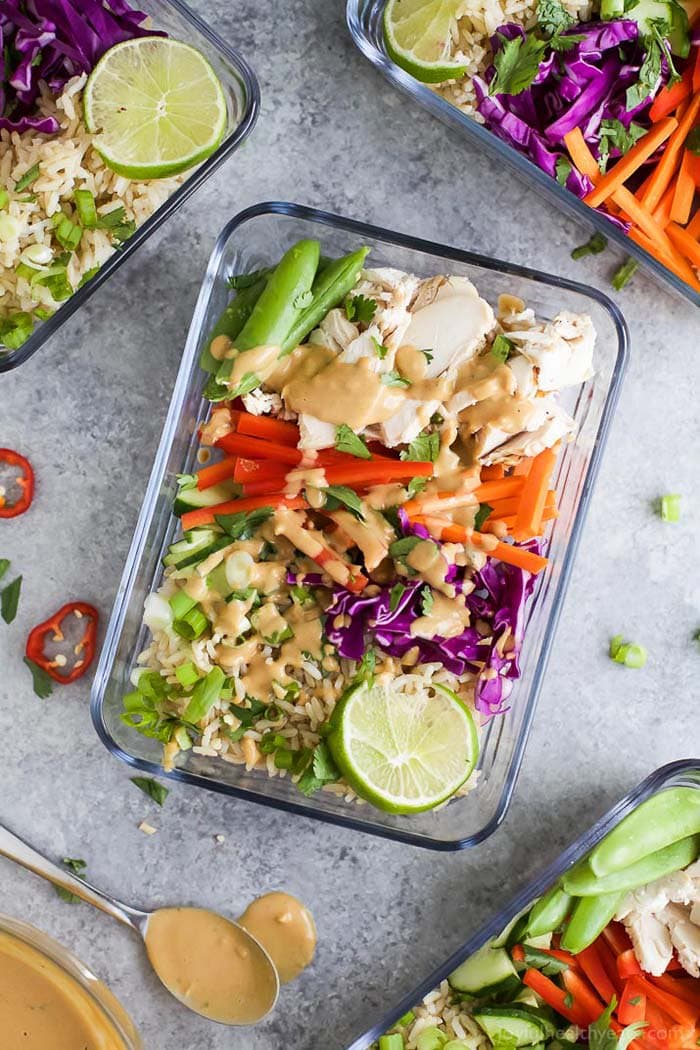 Spaghetti Squash Enchilada Casserole | Lexi's Clean Kitchen This gluten-free spaghetti squash enchilada casserole is filled with chicken, a medley of sautéed vegetables, refried beans, and topped with a homemade enchilada sauce.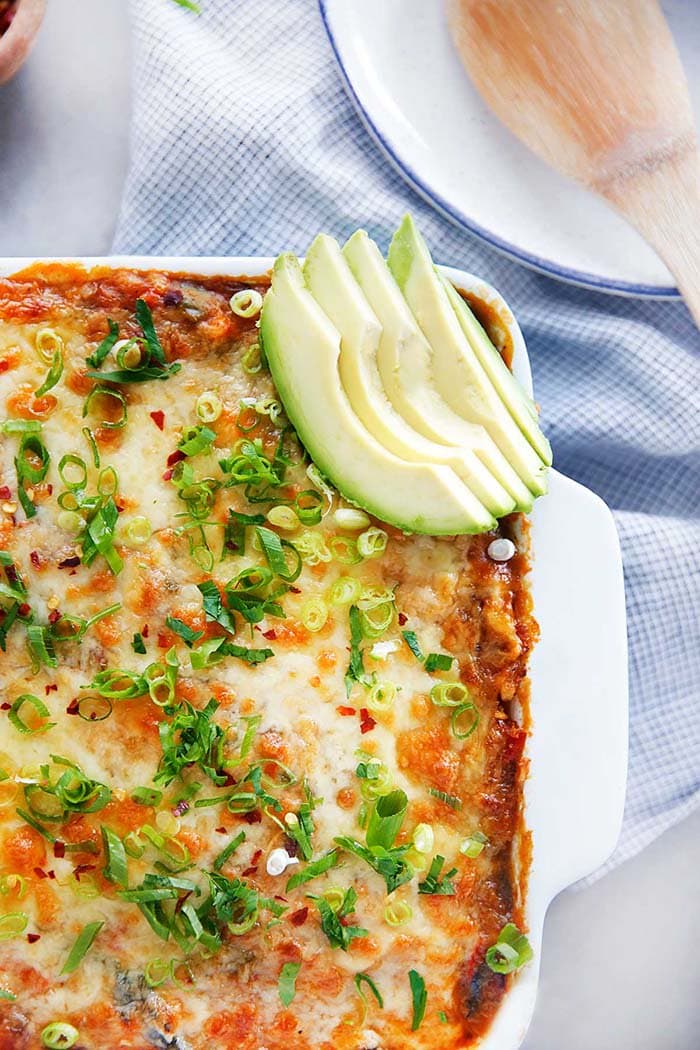 Baked Spicy Chicken Tacos | The Cookie Rookie This super popular recipe makes weeknight dinners a breeze. With these oven baked spicy chicken tacos, it's all about the seasonings!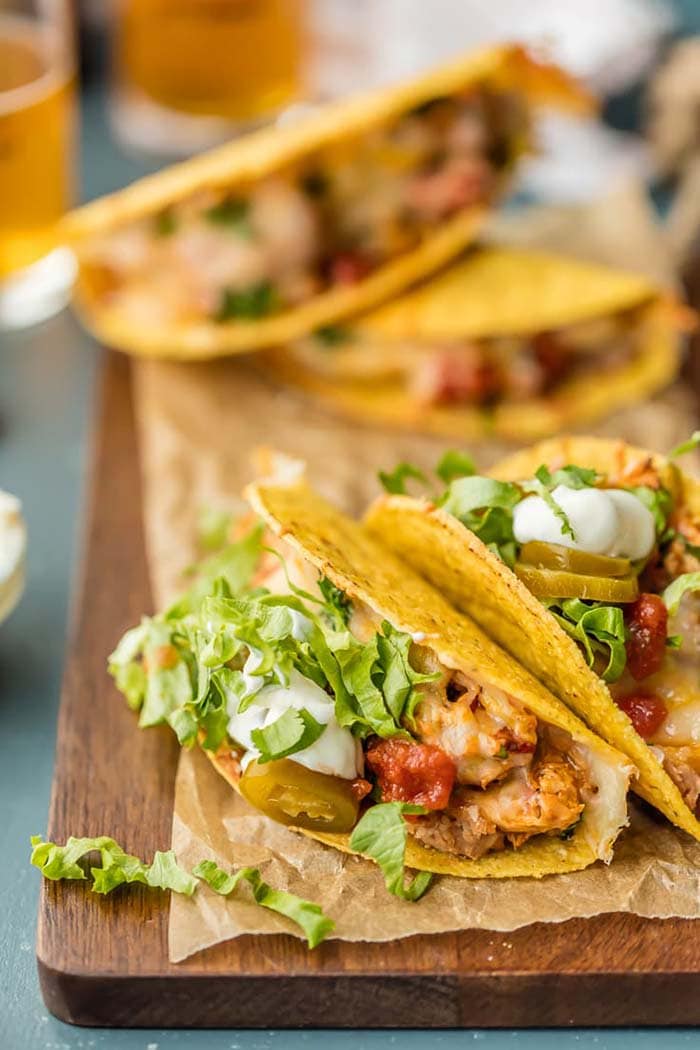 Quick & Easy Chicken Noodle Soup with Rotisserie Chicken | Two Healthy Kitchens Nothing is more comforting than a warm bowl of chicken noodle soup. When colds and sniffles unexpectedly strike, be prepared with this quick and easy soup!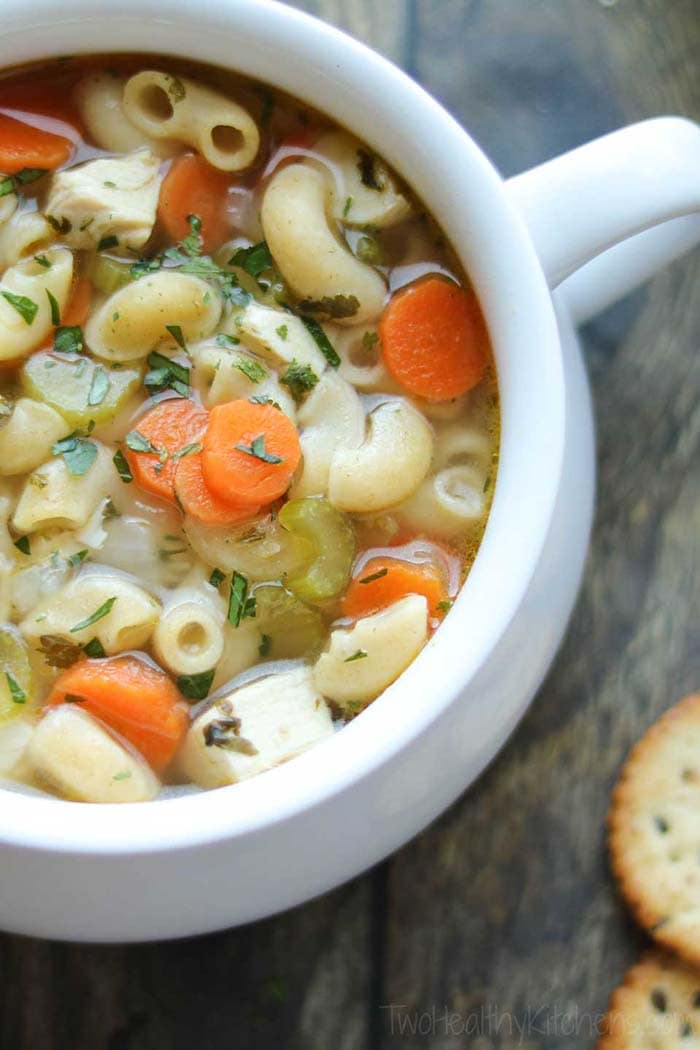 Thai Chicken and Sweet Potato Noodle Bowls | Allergy Free Alaska This low-carb noodle bowl replaces rice noodles with spiralized sweet potato. With the spicy sauce, you'll want to eat all the vegetables!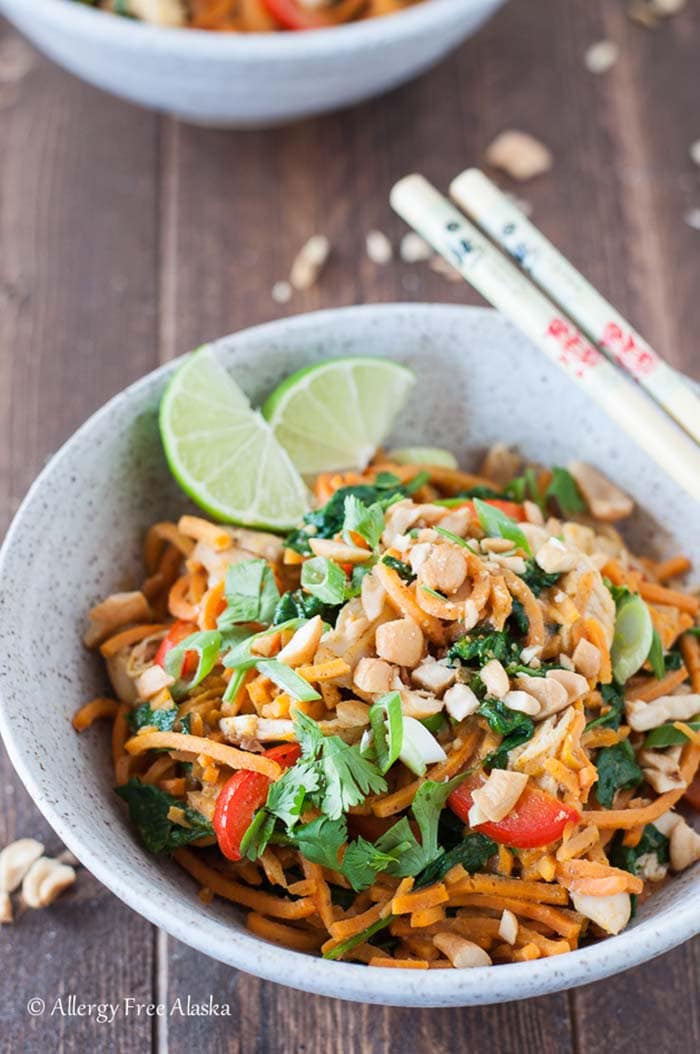 BBQ Chicken and Black Bean Tacos | The Blond Cook In less than 30 minutes, you can be eating a few of these BBQ chicken and black bean tacos. Top it with crema, salsa, avocado, or hot sauce!