These summer salads are perfect for lunch or dinner, cookouts, and BBQs. Keep things light, healthy, and refreshing with green salads and fruit-filled salads. Or make something more savory and filling, with pasta salads and added protein. Any of these easy summer salad recipes will be a hit at parties and potlucks, and they pair well with all of your favorite grilled dishes.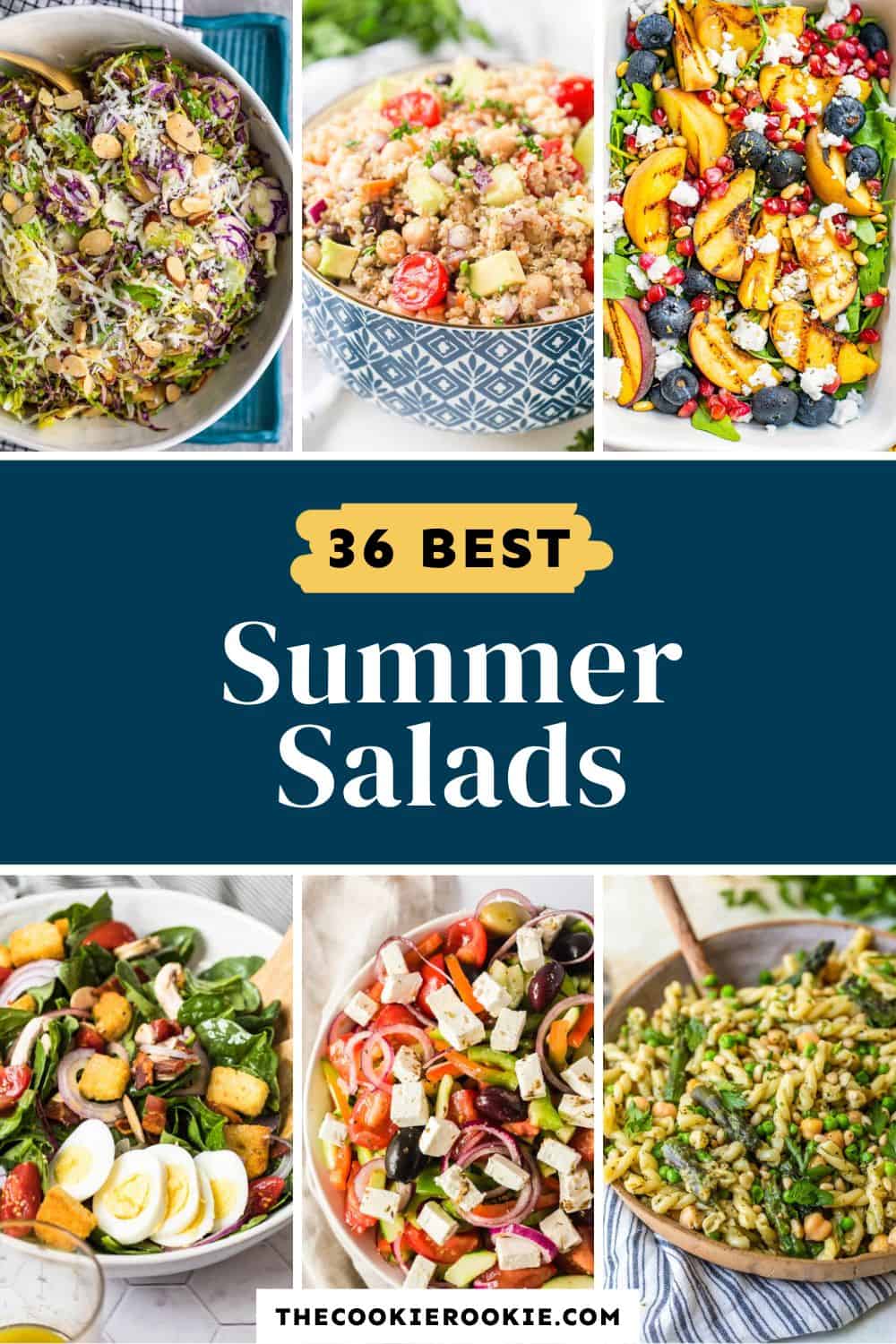 Best Summer Salads
Warm summer days call for lots of delicious summer salads! They're one of my favorite things to make when it gets hot, either for lunch and dinner, or as an appetizer, side dish, or potluck dish. These recipes are all easy to make, healthy, refreshing, and filled with flavor.
I've gathered some of the best summer salad recipes for you to try. There are lots of light and healthy salads filled with fruits and veggies, as well as heartier options with chicken, steak, or seafood that are great for dinner.
Choose from fruit salads, pasta salads, cold salads, and side salads. Whatever you choose, it'll be simple and flavorful! These are great for summer grilling days, cookouts and BBQs, picnics and potlucks.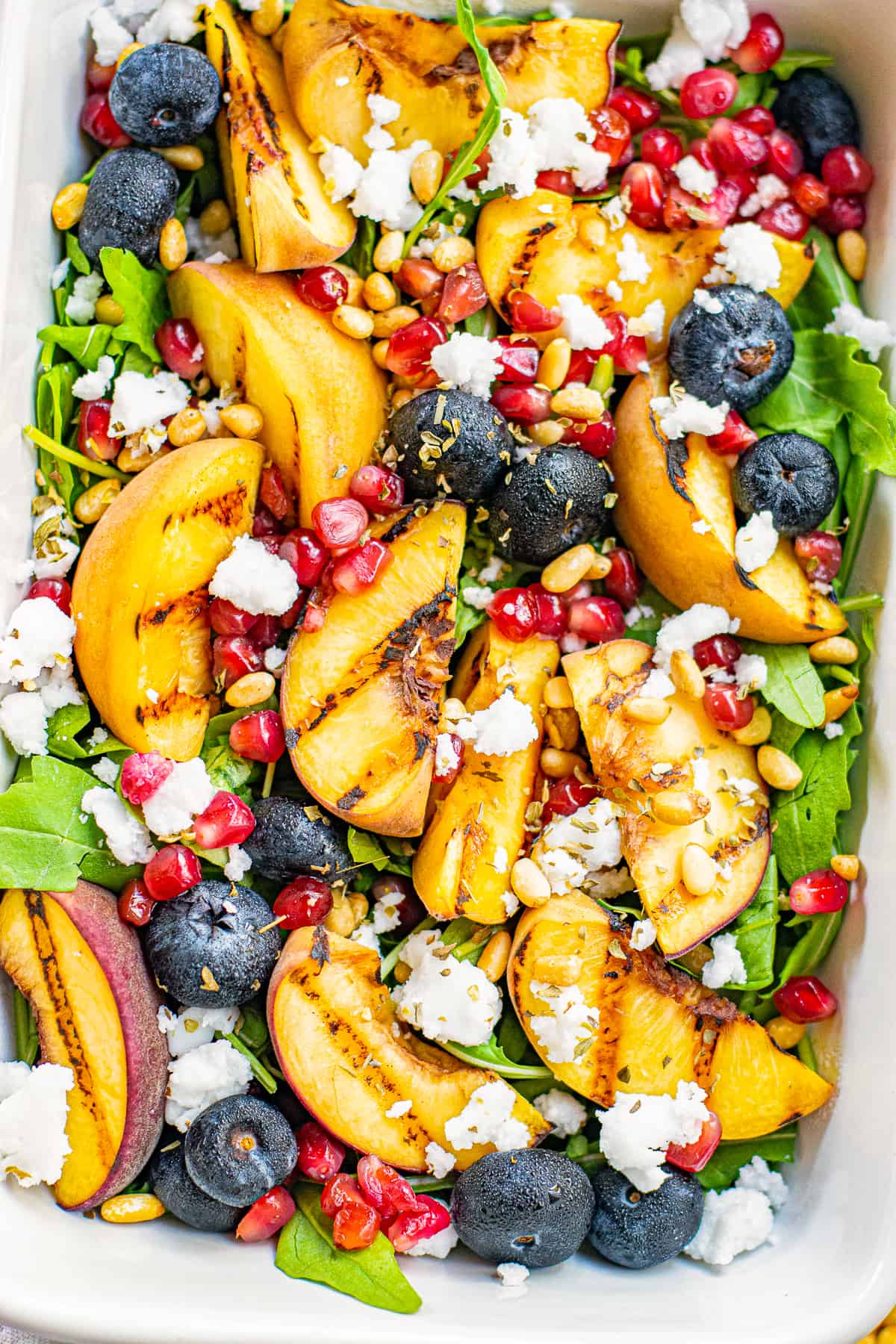 Fruity Summer Salads
These salad recipes are filled with fruit, like apples, strawberries, peaches, and more. They're so bright, juicy, and refreshing, which makes them ideal for summertime.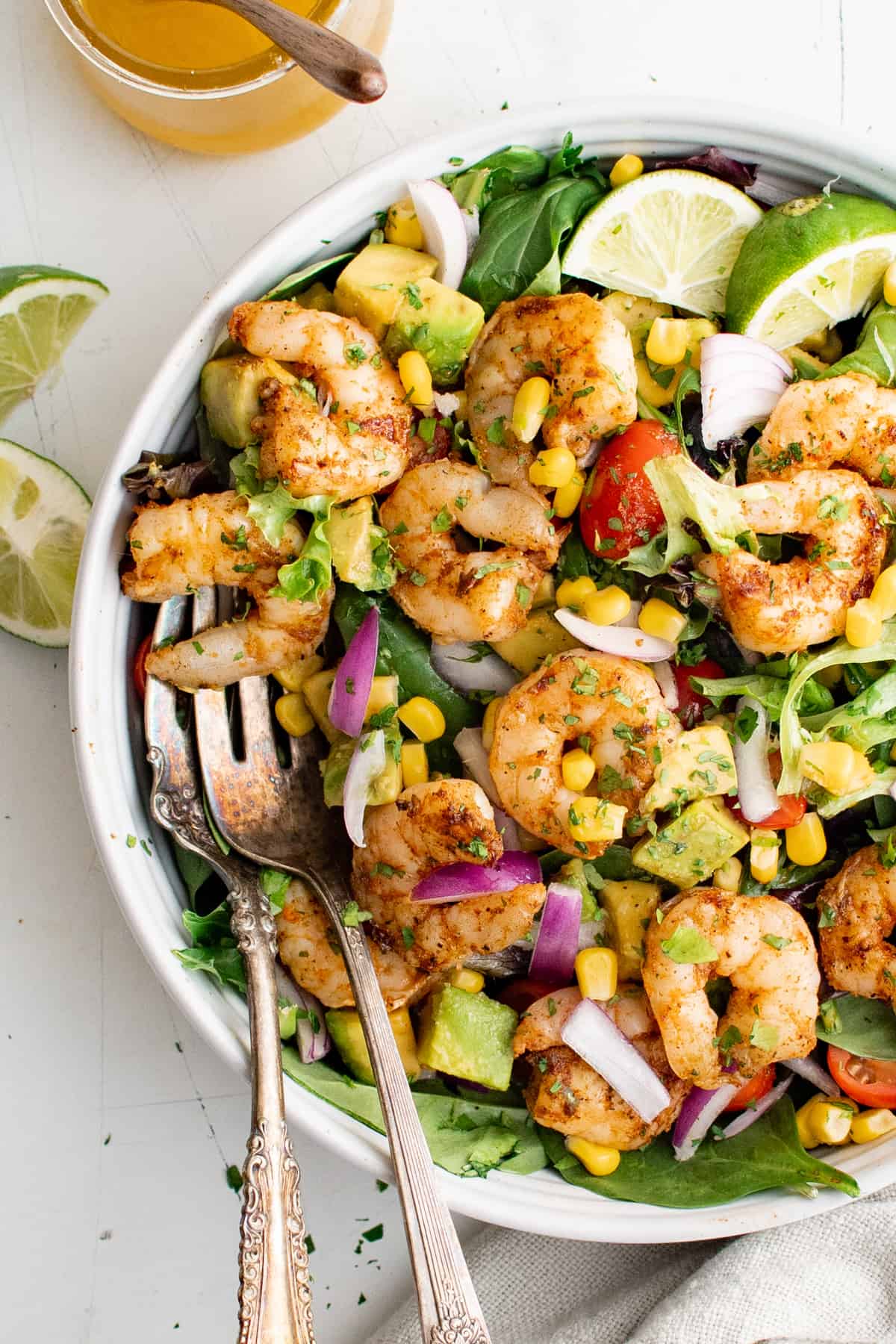 Summery Green Salad Ideas
Freshen up your summer salads with these delicious ideas–healthy greens don't have to be boring!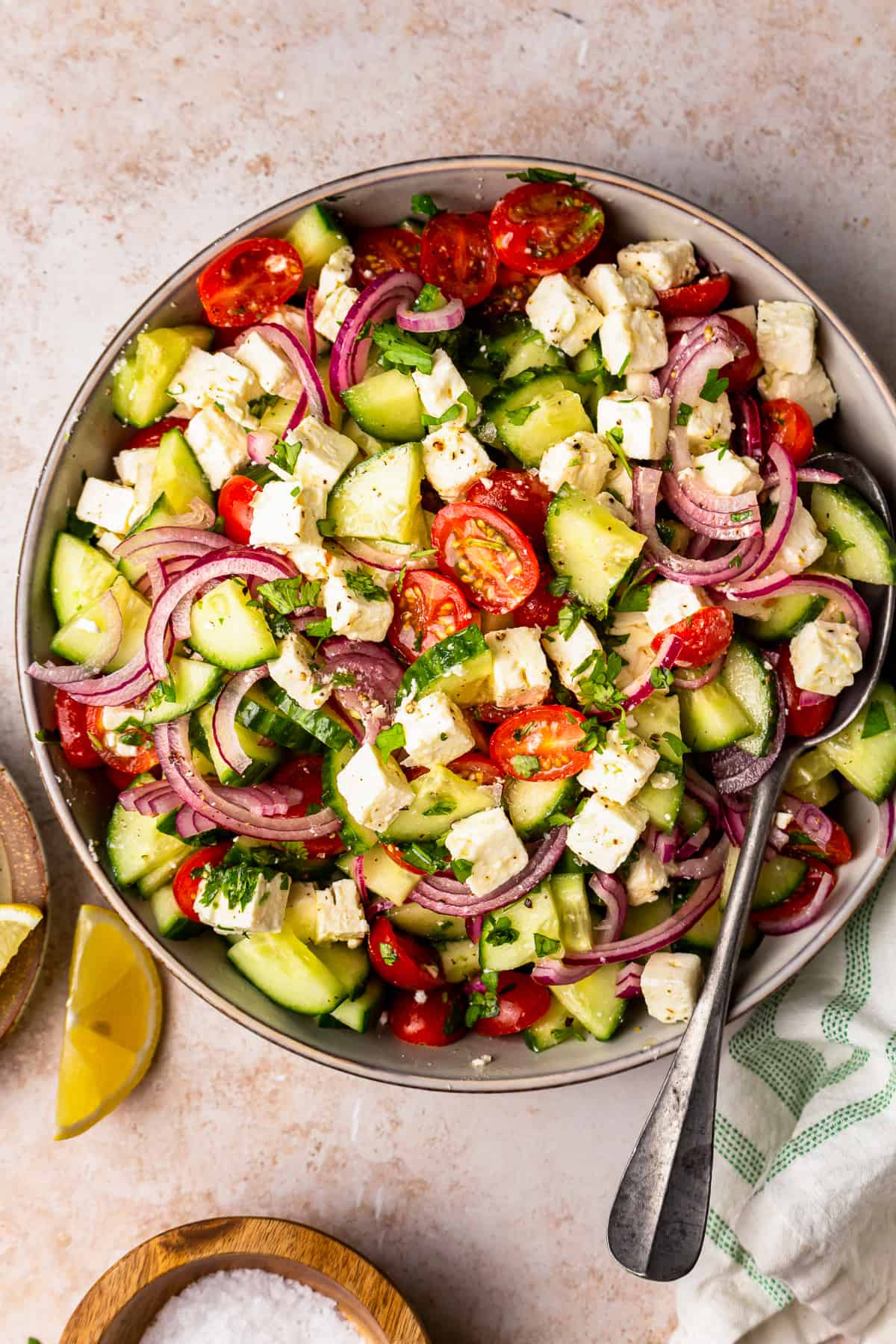 Healthy Summer Salad Recipes
What could be healthier than a salad? One of the best things about all of these recipes is that they're delicious and nutritious.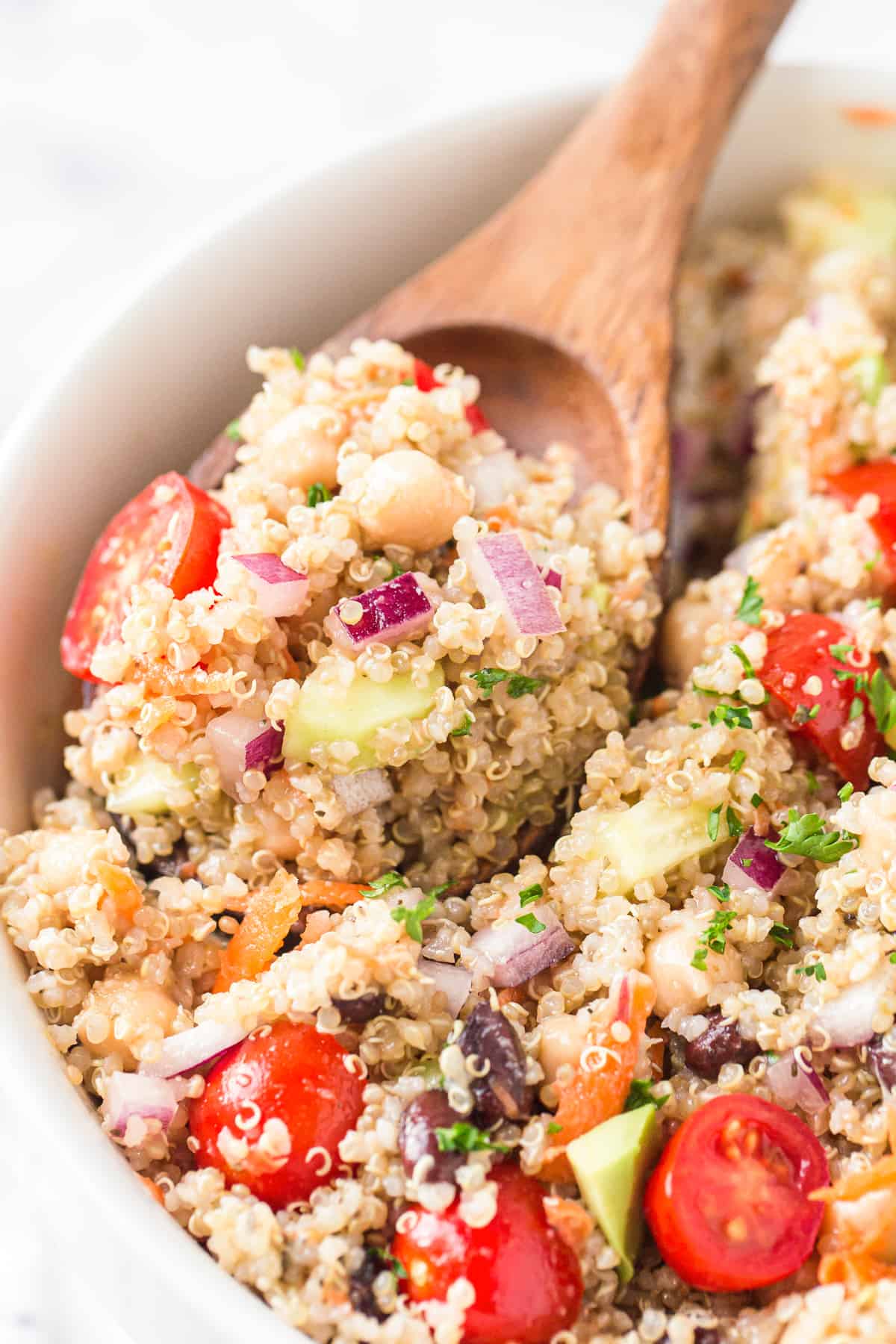 Cold Salad Dishes
Go beyond the greens with these cold summer salads that are perfect as a side dish. These recipes are filled with things like quinoa, beans, veggies, corn, and more.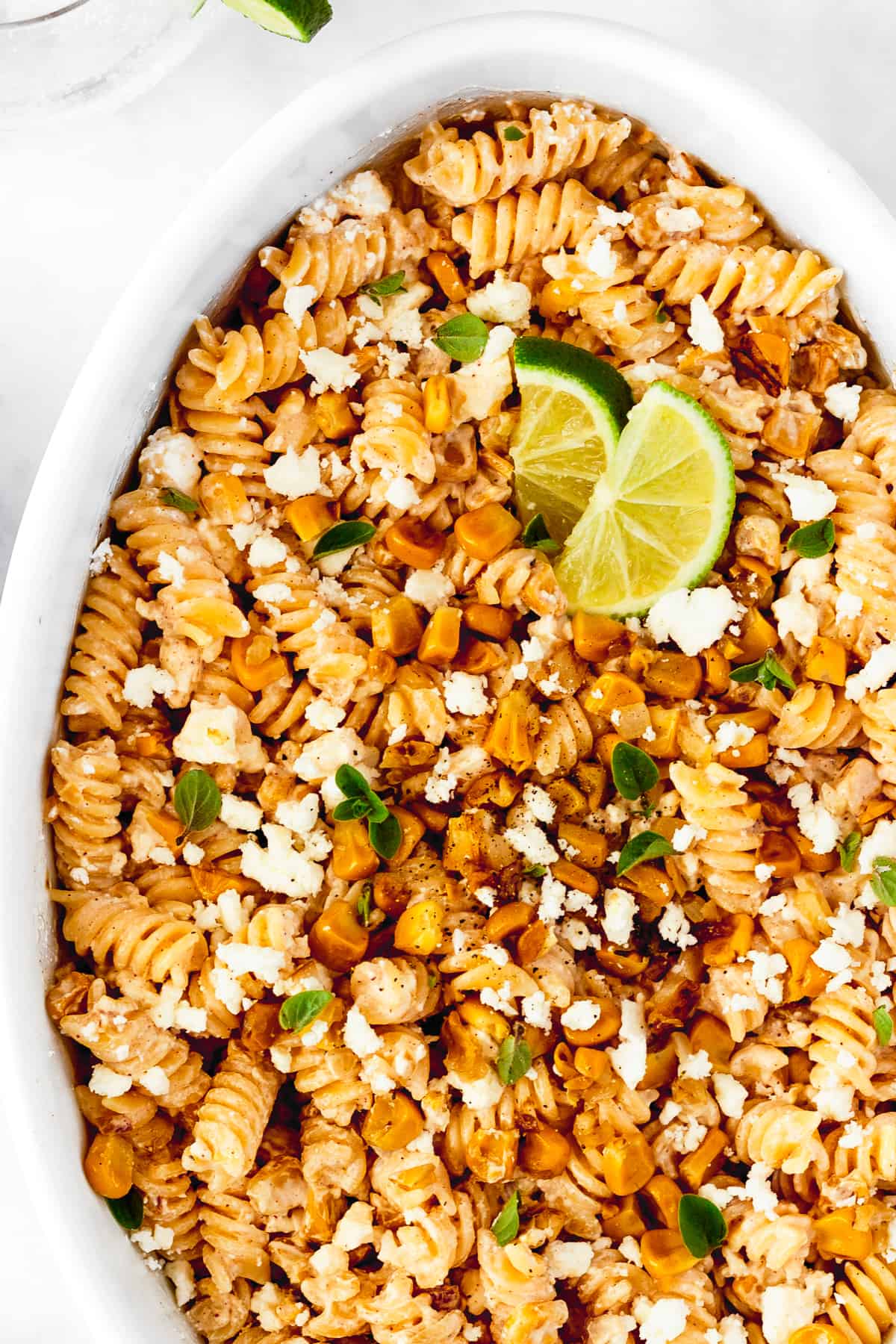 Summer Pasta Salads
Cold pasta salads are one of the best dishes to make on hot summer days. They're easy, cool, and so delicious. They make a great main or side dish for parties and get-togethers!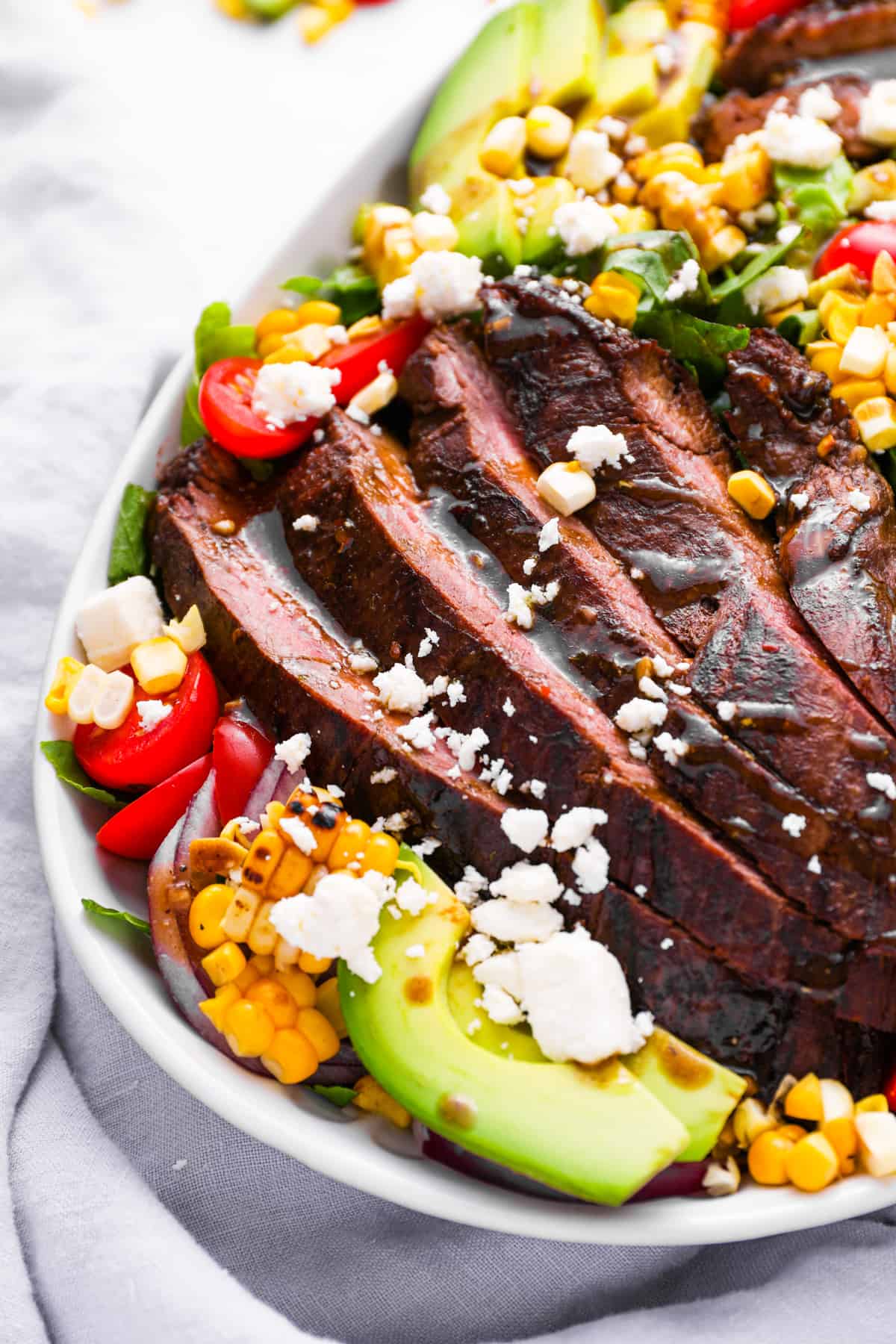 Easy Salads for Dinner (or Lunch!)
These big salads are packed with ingredients, which makes them ideal for meals. Make any of these for a nice lunch or dinner on a warm day! You won't be left hungry after finishing these.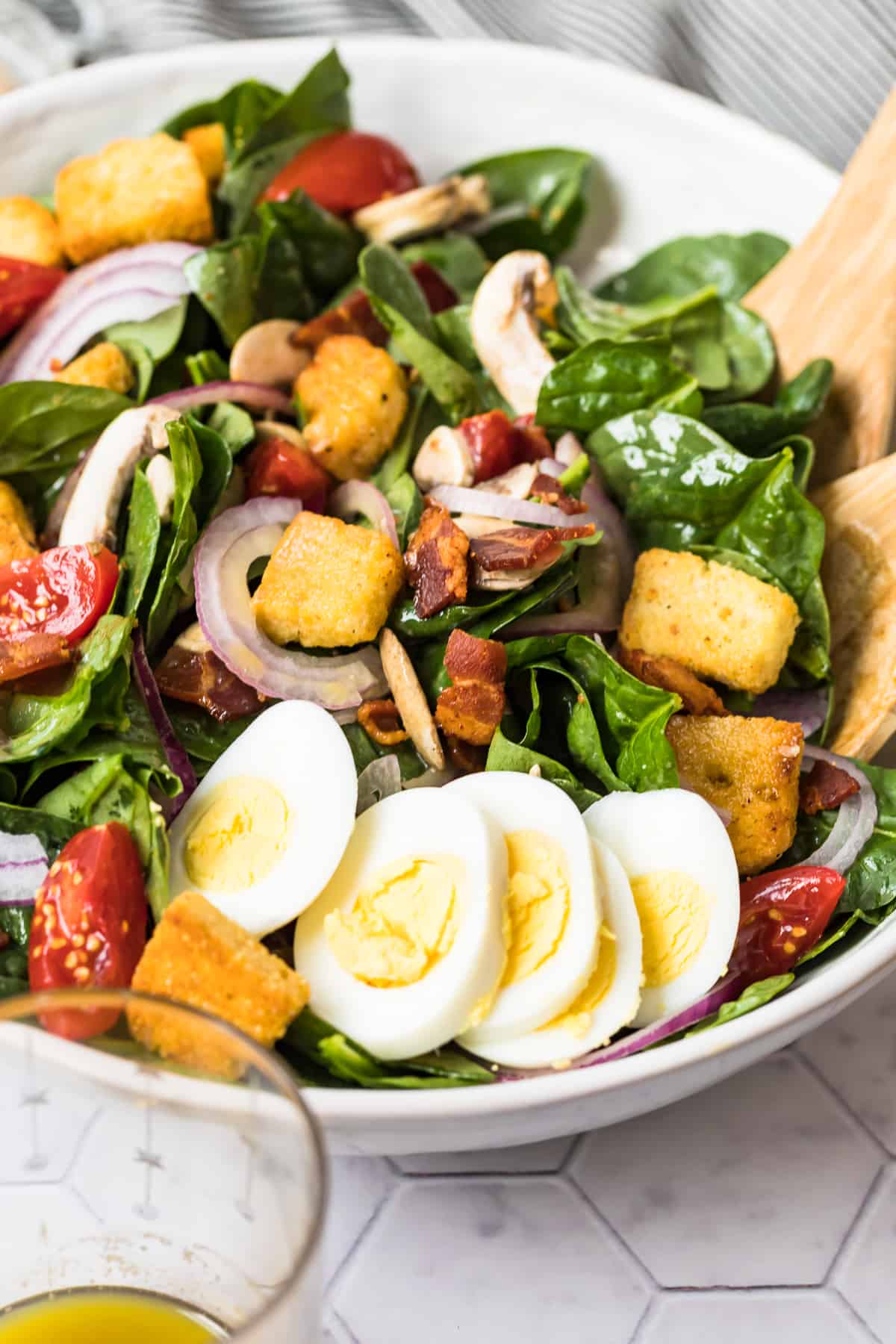 Any of these summer salad recipes will make a great dish to serve up for weekend lunches, pre-dinner appetizers, cookout side dishes, or whatever you have planned for the summer season. As soon as the temperatures start rising, you'll want these delicious fruit and veggie filled salads for every meal and occasion. They're easy, healthy, and sure to delight!
More Summer Recipes
Once you've got the salads covered, check out these other summer recipe ideas for BBQs, burgers, potlucks, and grilling!
Recipe Ideas