10 Thanksgiving Side Dishes – Hey everyone! It's Maryanne from The Little Epicurean. The holidays are here! Today we're sharing 10 of our favorite Thanksgiving side dishes. From classic favorites like stuffing and green beans to new twists like pumpkin rolls and mashed cauliflower, I hope you'll find something delicious to share with family and friends this season! Enjoy!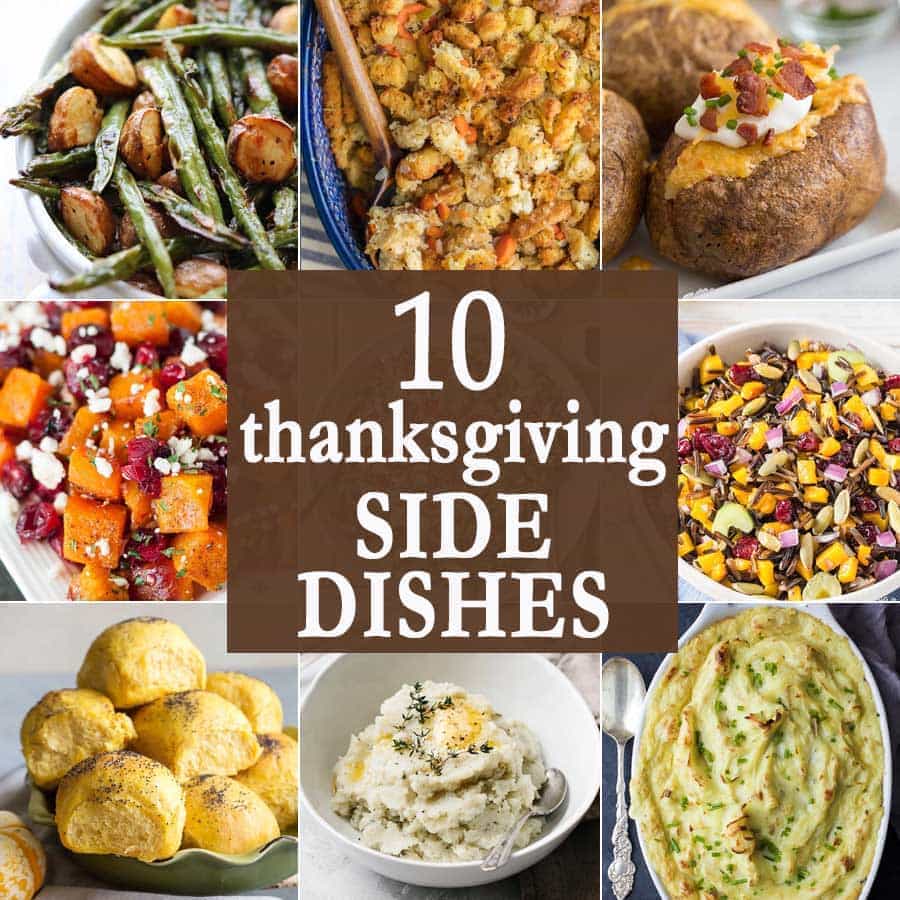 Classic Turkey Stuffing | The Cookie Rookie Nothing beats a classic. This classic turkey stuffing is a must for Thanksgiving. Flavored with a variety of herbs and seasonings, it'll bring you back to your favorite holiday memories.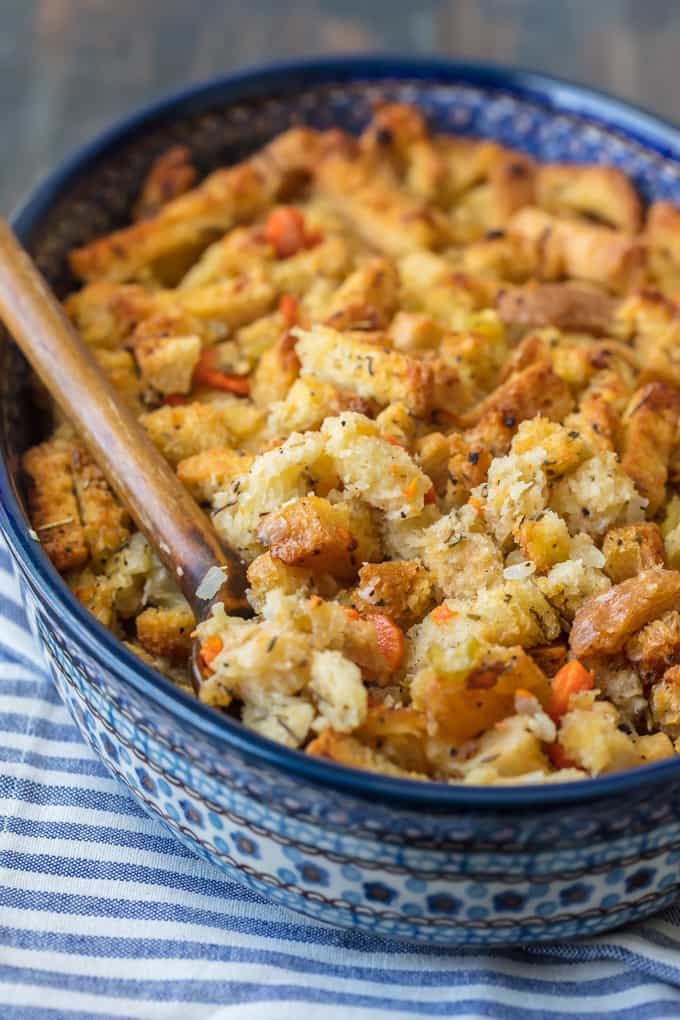 Cheddar Bacon Baked Potato | The Little Epicurean These twice baked potatoes are fully loaded with sharp cheddar cheese and crispy bacon. One is never enough!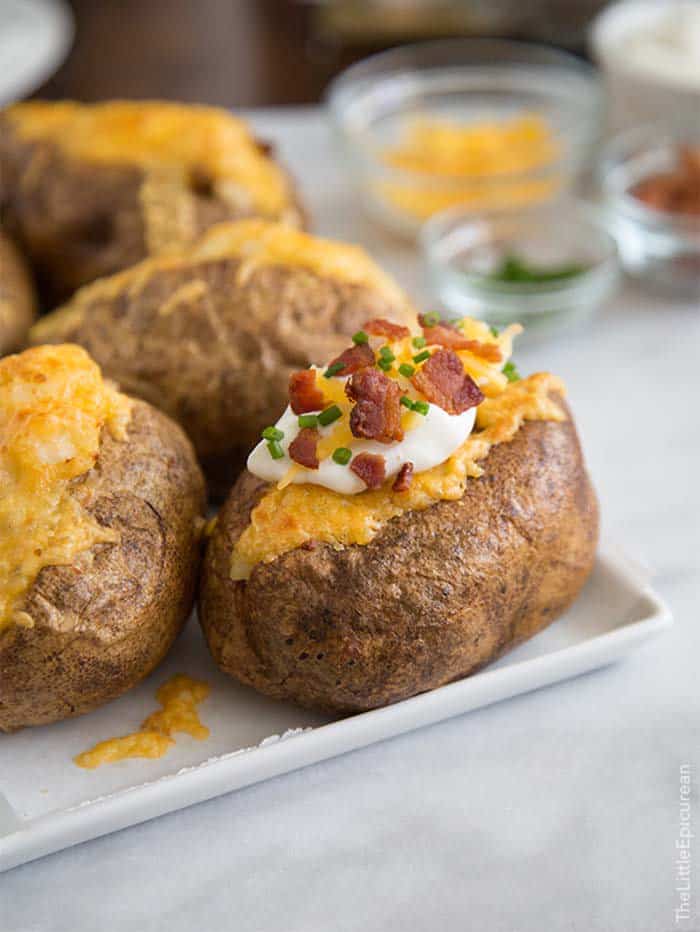 Honey Roasted Butternut Squash with Cranberries and Feta | Peas and Crayons This colorful side dish combines sweet and savory for an exciting Thanksgiving side dish.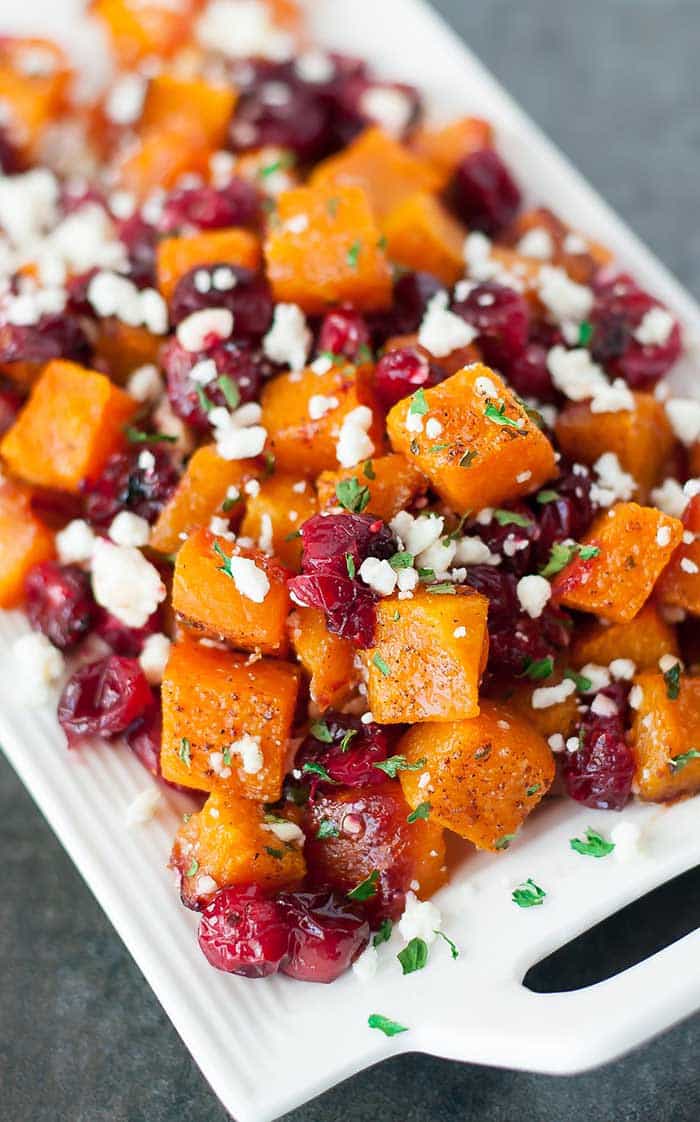 Oatmeal Molasses Rolls | The Cookie Rookie Top these oatmeal molasses rolls with butter and honey for an unforgettable treat. They're the perfect sidekick to any and all Thanksgiving side dishes.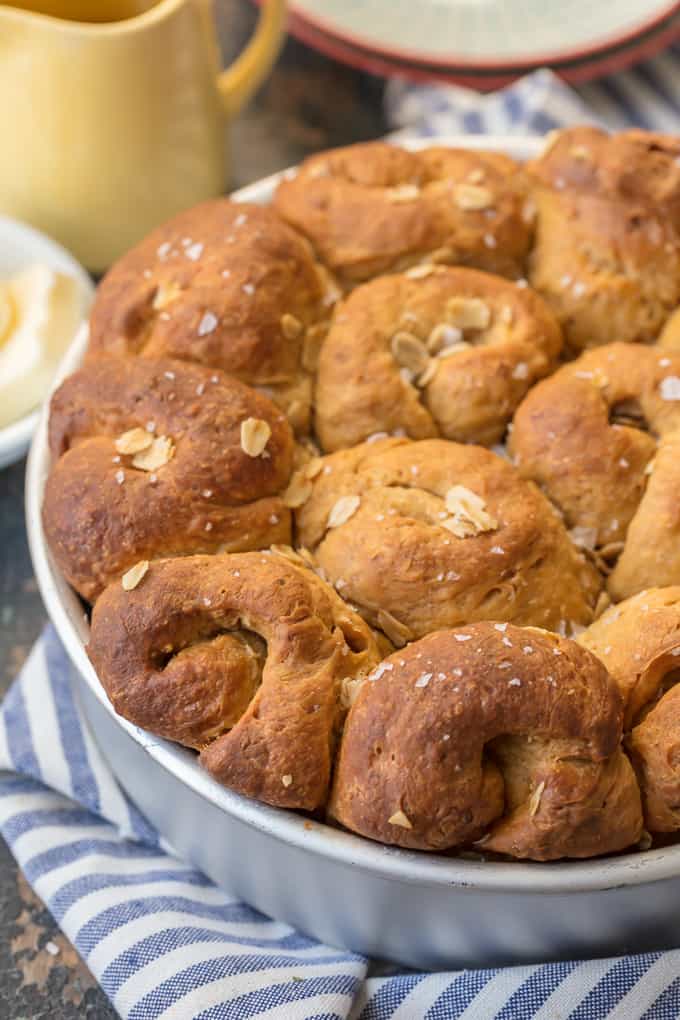 Sour Cream Chive Mashed Potatoes | Joyful Healthy Eats Flavorful, creamy, and gluten-free! This sour cream and chive mashed potato is perfect with turkey and gravy!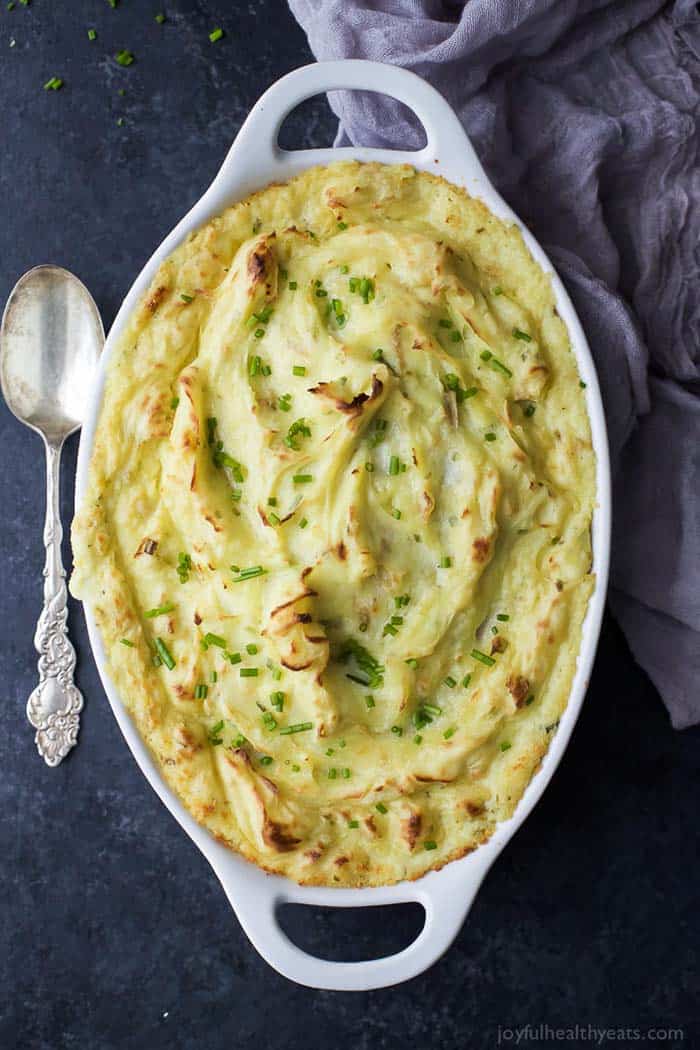 Blistered Green Beans with Potatoes | Two Healthy Kitchens These blistered green beans are vegan, paleo, and gluten-free. Everyone will happily eat their greens when this is on the table!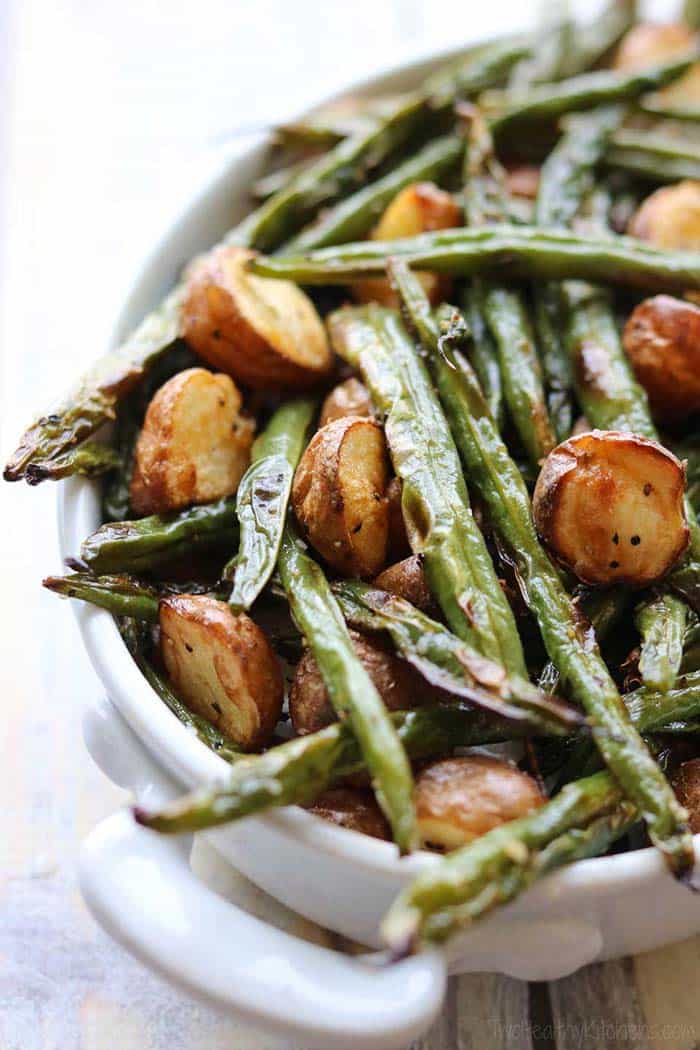 Pumpkin Bread Rolls | The Little Epicurean These soft pumpkin bread rolls are made with pumpkin puree and naturally colored. Be sure to make a double batch because these make awesome next-day turkey sandwiches!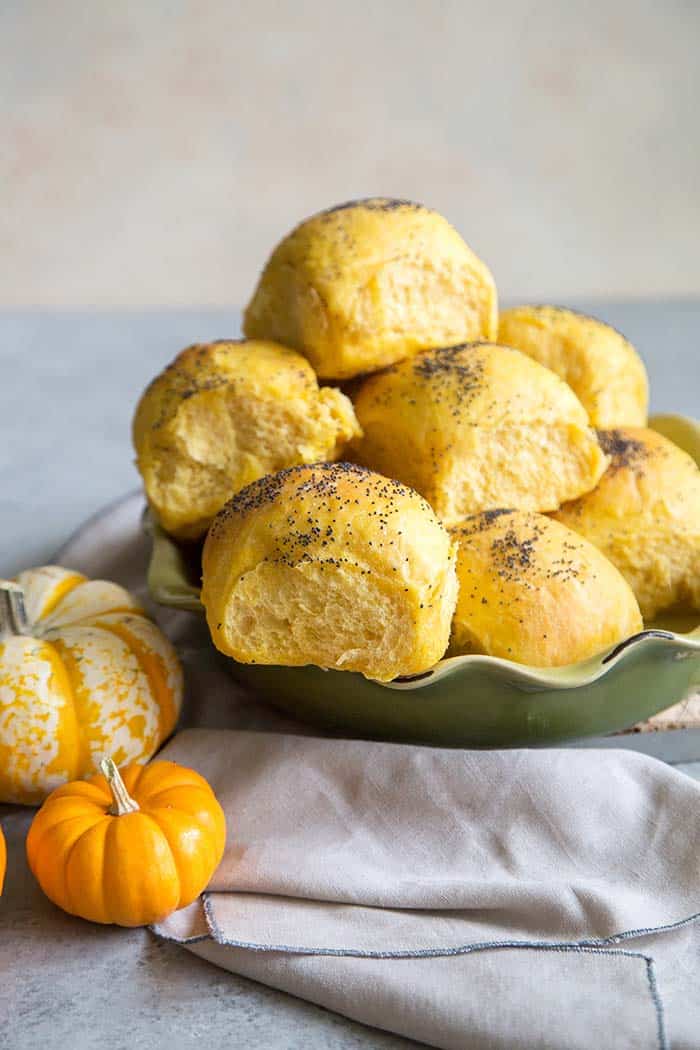 Mashed Cauliflower with Garlic and Herbs | Downsiftology Looking for a low-carb alternative to traditional mashed potatoes? Look no further. This mashed cauliflower dish is IT!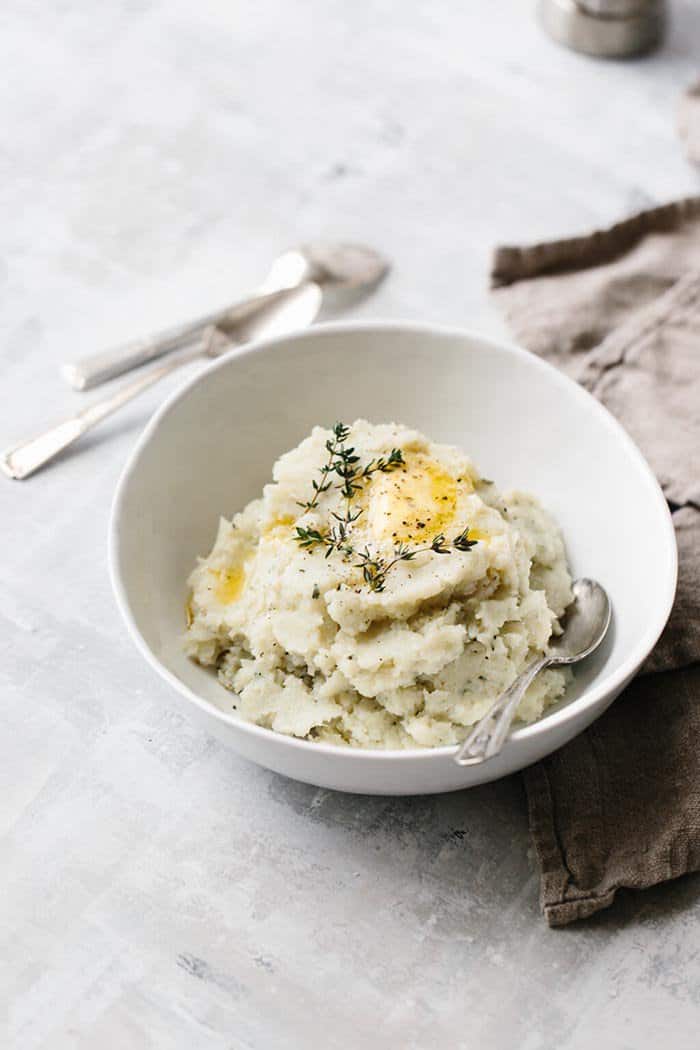 Brussels Sprouts Kale Salad | Foolproof Living After making this brussels sprout kale salad for Thanksgiving, you'll want to make it again for every holiday dinner party, gathering, and get-together. It's festive colors brings everyone to the table.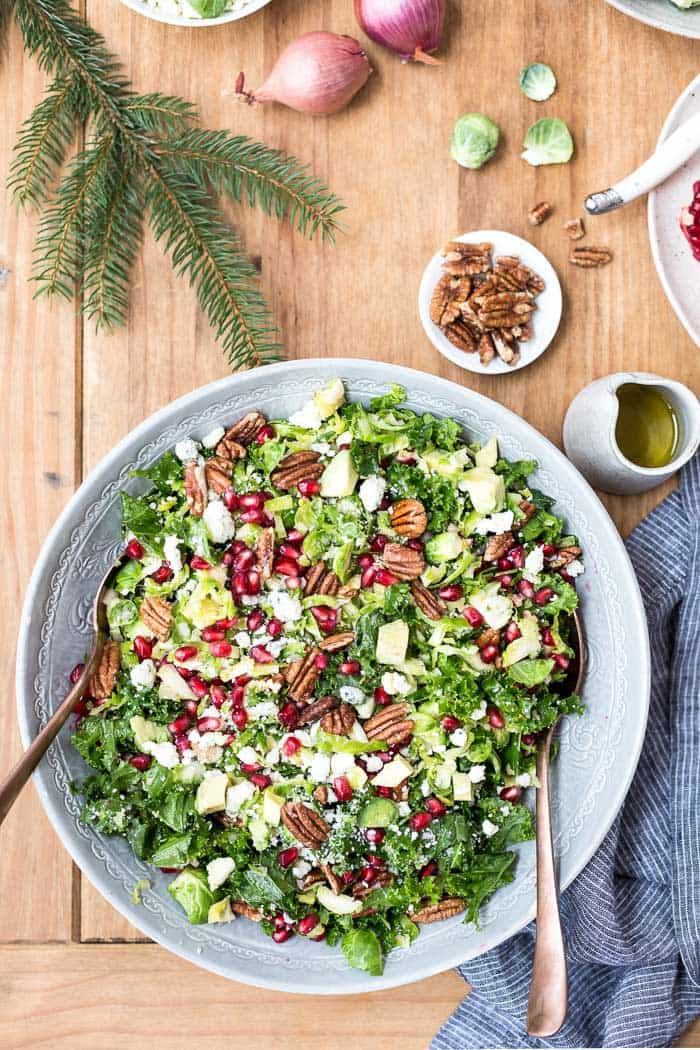 Butternut Squash and Wild Rice Salad | Cooking on the Front Burner Tossed in a maple walnut vinaigrette, this butternut squash and wild rice salad is full of interesting textures and flavors. Crunchy celery and pumpkin seeds with sweet dried cranberries, and hearty butternut squash come together for the best Thanksgiving side dishes!