Thanksgiving dinner is nothing without the sides, but which side dishes should you serve? These are the top 10 Thanksgiving sides (according to me), the absolute classics that everyone loves!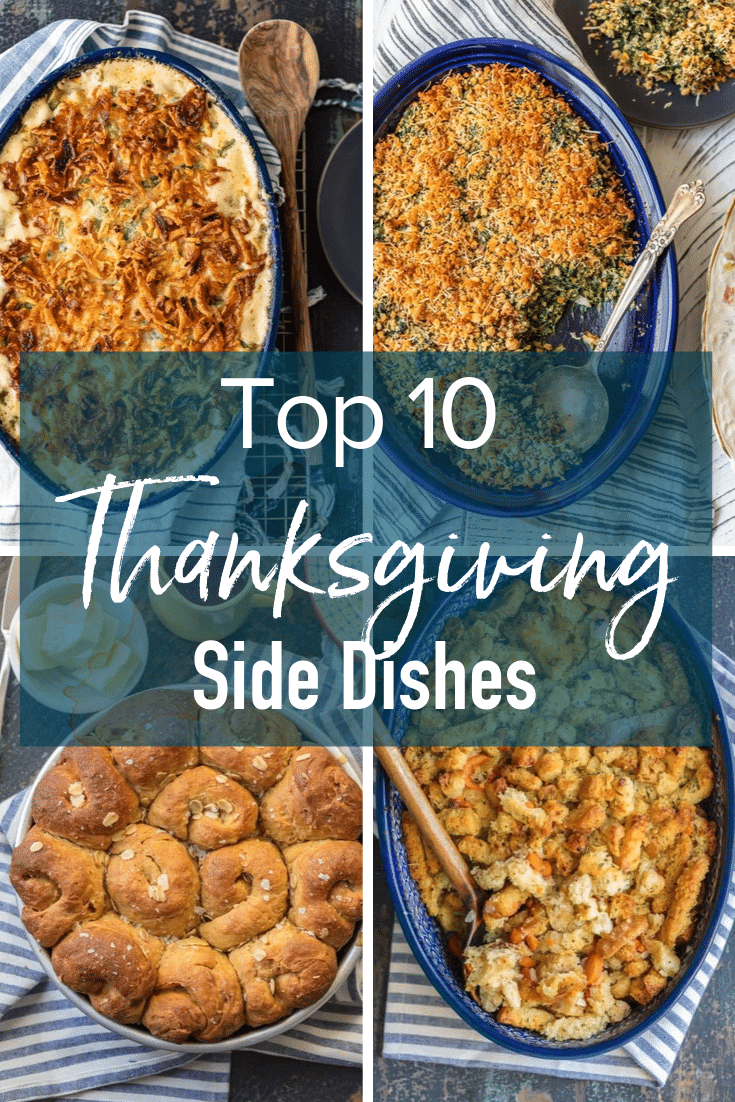 Find the ULTIMATE List of Thanksgiving Side Dishes right here. Every side you can imagine, all in one place!
I have a huge list of the best sides to serve, so if you want to get creative, try something different, or find the absolute perfect dish for the occasion, be sure to check the guide above.
But if you want to keep it simple, I'm sharing the Top 10 Thanksgiving sides to serve this holiday season right here. Technically it's the top 10 according to myself, but these are the most classic Thanksgiving side dishes that everyone knows and loves. These are the recipes you always expect to see on the table. You just can't go wrong with these!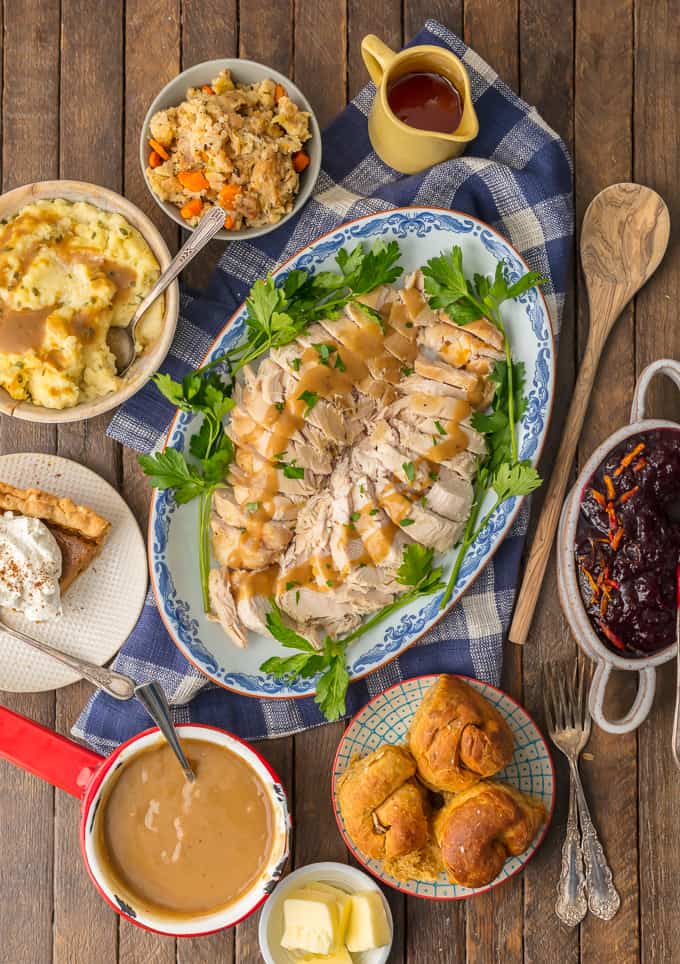 Top 10 Thanksgiving Sides
Mashed potatoes, green bean casserole, easy veggies, cranberry sauce, stuffing, and all the other classic side dishes you and your guests crave every Thanksgiving. These are the go-to dishes, the recipes you keep on hand year after year, the best of the best!
If you're hosting Thanksgiving dinner, consider this your complete menu (but don't forget the turkey!). If you're bringing a dish to someone else's house, any of these will be a hit!
These are some of my absolute favorite holiday recipes, so I just never get tired of them. They're delicious, easy to make, and surefire crowd pleasers. Everyone will be glad to see these Thanksgiving sides on the table year after year!
Now don't forget to bring the Thanksgiving pies! One pie is good, but two or three is better!
Need a turkey recipe? Try one of these!